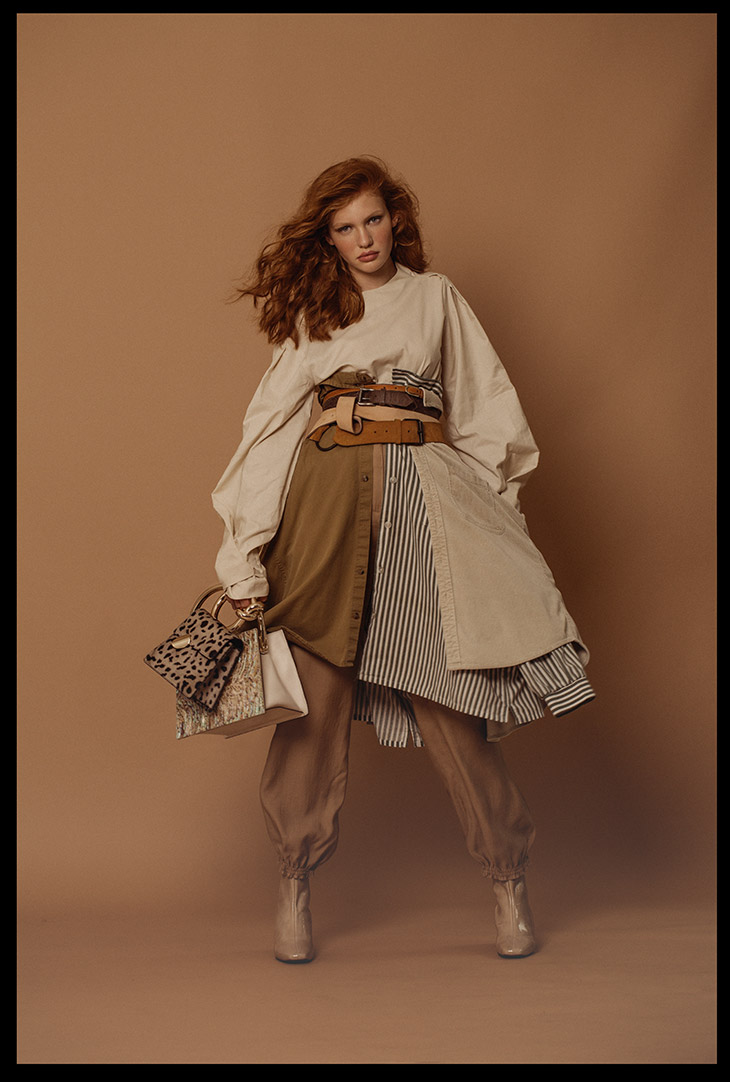 300.000 tons of new clothes have been burned or ended up on landfills in Great Britain alone during 2018, according to The Guardian's recent research. Destroying clothes is a globally common practice for both low priced and luxury brands, and calls for more awareness in production, consumption and recycling. The danish tv-program "Operation X" revealed, that the Swedish company H&M destroyed 60 tons of new, unsold garments since 2013. Fashion United speaks about 12 tons of clothes that H&M is destroying annually.
Garments that are produced by human beings under (mostly) extremely unethical circumstances, clothes that are damaging our eco system, thrown on landfills after one season, and eventually end up as micro plastic in our oceans. Do we really want this?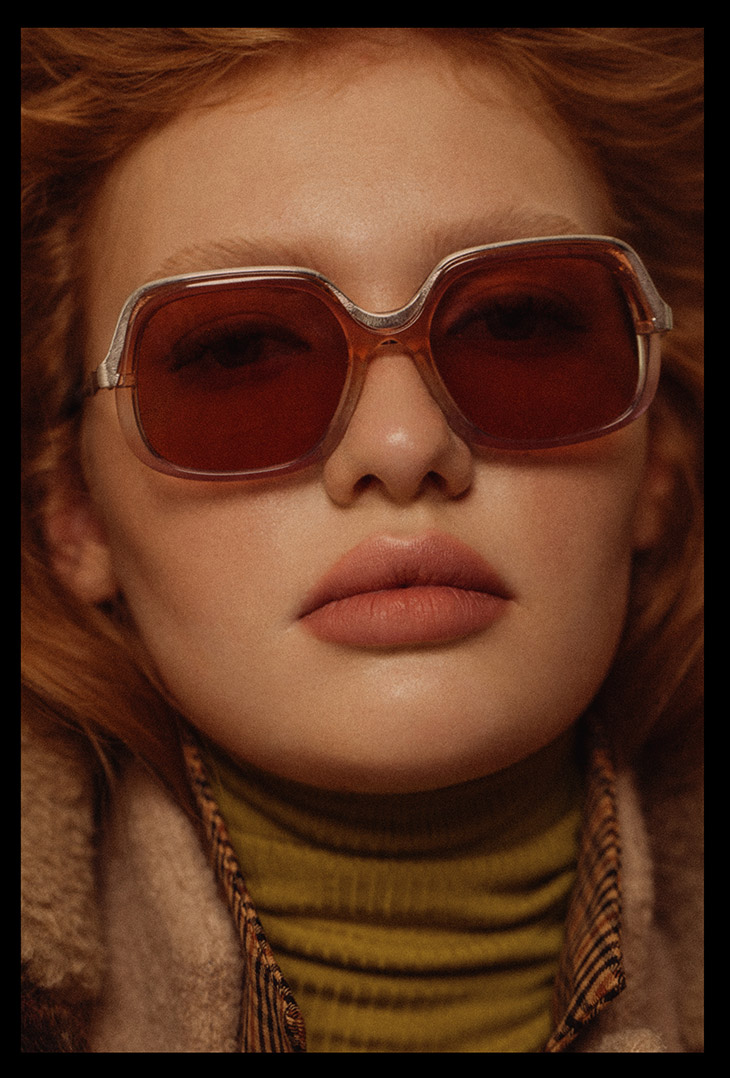 Why donating – when one can destroy instead?
Olivia Pinnock, contributor of Forbes Magazine, stated in 2018 that numerous luxury brands regularly destroy high fashion items worth millions – to maintain their exclusiveness fearing that donated products might end up on the black market. In numerous countries, taxation laws make it easier for corporations to destroy new, undamaged products – instead of recycling or simply donating them to those in need. The combination of overproduction, damaged products, business fails and fast changing trends is the reason for a disposal of new, unsold products worth 7 billion euros annually in Germany alone, assumes Juliane Kronen from Innatura. The project was founded in 2011 and operates as a platform that passes undamaged product donations made by large corporations to charity projects and aid organizations, who then pass along the items to people in need.
After a fashion boycott and many protests Burberry announced in September 2018 to renounce the destruction of new, wearable clothes, accessories and perfumes. But this is just a first step towards more awareness in the fashion business. A greater change to an ethically responsible handling of mass production is desperately needed.
Humans in countries of the global south – the actual producers of our clothes –, our environment and limited resources are exploited aggressively by numerous corporations in the fashion industry.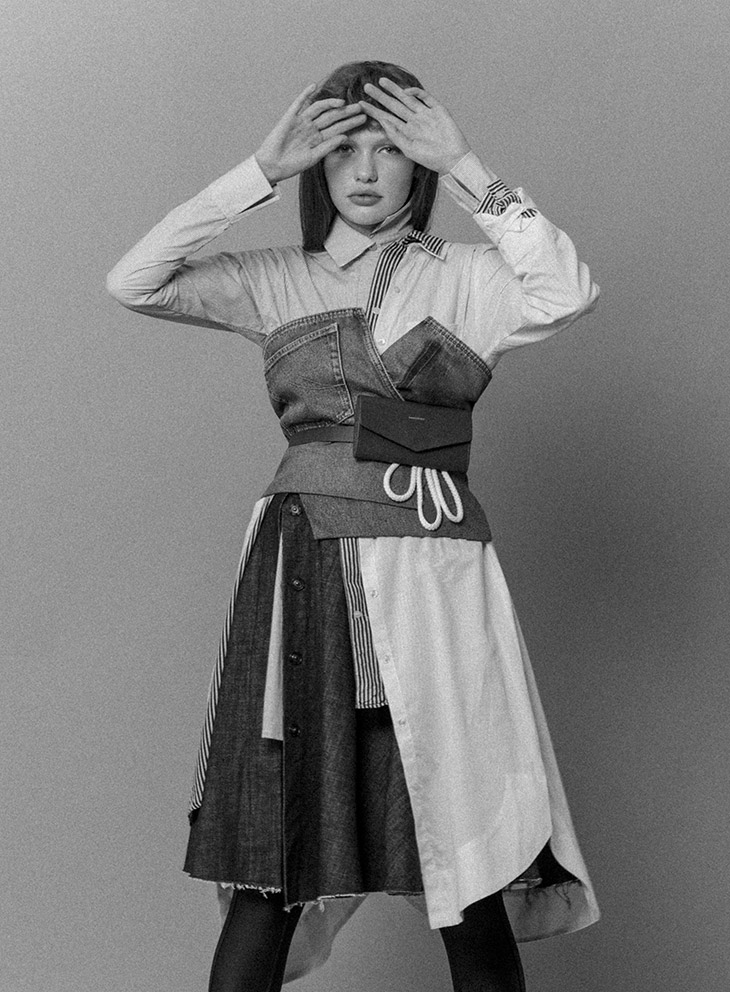 What is being sold to us? Authentic sustainability or greenwashing?
While researching on what is being proclaimed as "sustainability", one thing becomes obvious: there is no clear definition of what sustainability is and means. For some designers the use of organic cotton is enough, others go one step further and try to generate CO2 emissions as low as possible. Platforms such as rankabrand.org clarify, how many brands and corporations just adorn themselves with the label of authentic sustainability – while in reality practicing greenwashing. Are European fashion companies, who produce their numerous collections in Asia or Africa, destroy tons of garments after just one season and offer international shipping of all items, really sustainable – only because the produced clothes are made of certified organic cotton or recycled materials?
Indeed, not every biodegradable material is sustainable in its production and processing, let alone free of pesticides. Nonetheless, fabrics such as wool or cotton are often being per se labeled and sold as sustainable by many fashion brands. The production of such materials is linked to an enormous water consumption in mostly arid regions, as well as to the use of chemicals to dye and bleach the garments. This, in turn, is a huge threat to our eco system.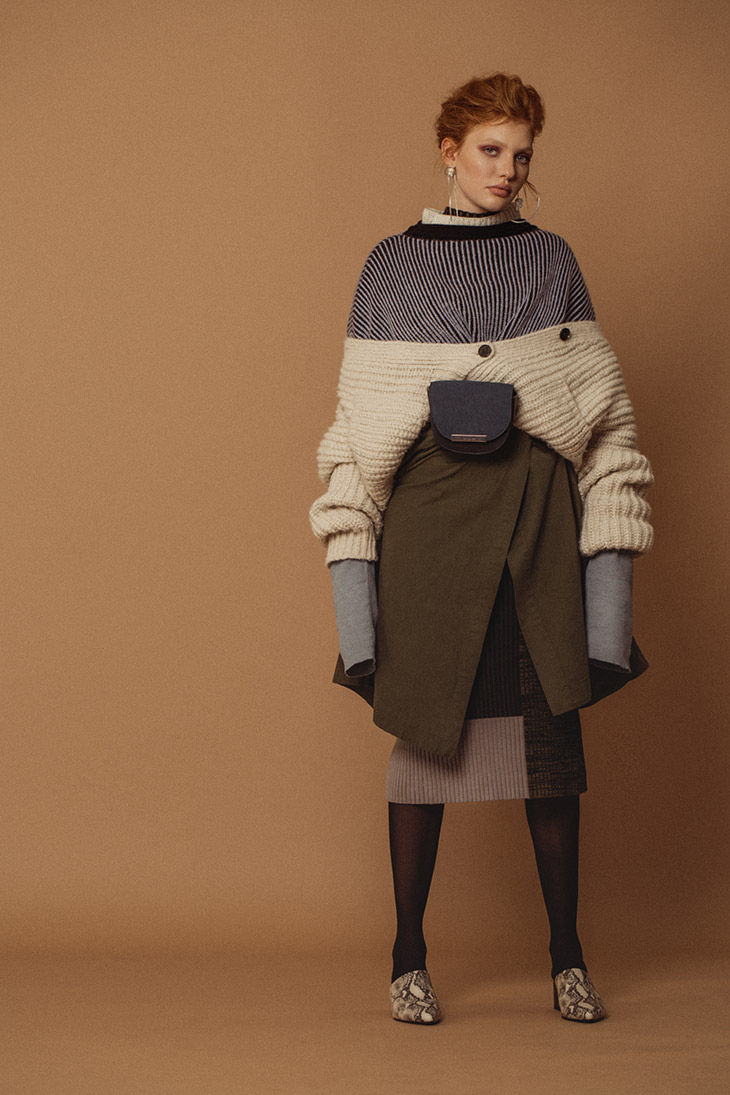 2.700 liters of water – to produce a single cotton shirt
According to the WWF, 11.000 liters of water are necessary to process 1 kg of cotton, and more than two thirds of the globally produced cotton is not free of pesticides. Even viscose, a fiber that consists of natural sources, is not sustainable at all in its production: as specified by the Water Footprint Network (depending on the type of viscose) "the water footprint of viscose staple fibre is estimated at approximately 3,000 cubic meters per tonne of yarn". An alternative to common viscose are modal and tencel, materials made of beech, eucalyptus or bamboo fibers in combination with non-toxic solvents by the German Lenzing company.
Another step in the right direction is the use of certified organic cotton, wool, linen or at least the recycling of biodegradable materials. According to Stefanie Jakob from Utopia.de, the utilization of sustainable organic cotton wouldn't make an enormous financial difference for large companies, and the costs would increase by round about 50 cents per garment. As a study carried out by the Research Institute of Organic Agriculture (FiBL) in India between 2007 and 2010 has shown, unfertilized organic cotton is as durable as conventional cotton – yet 99 % of the Indian cotton fields consist of genetically manipulated plants, only 0,6 % are used to grow organic cotton. To state an example, the fashion brand ESPRIT decided to recycle the companies' organic cotton and denim production waste – and re-use the material for new products.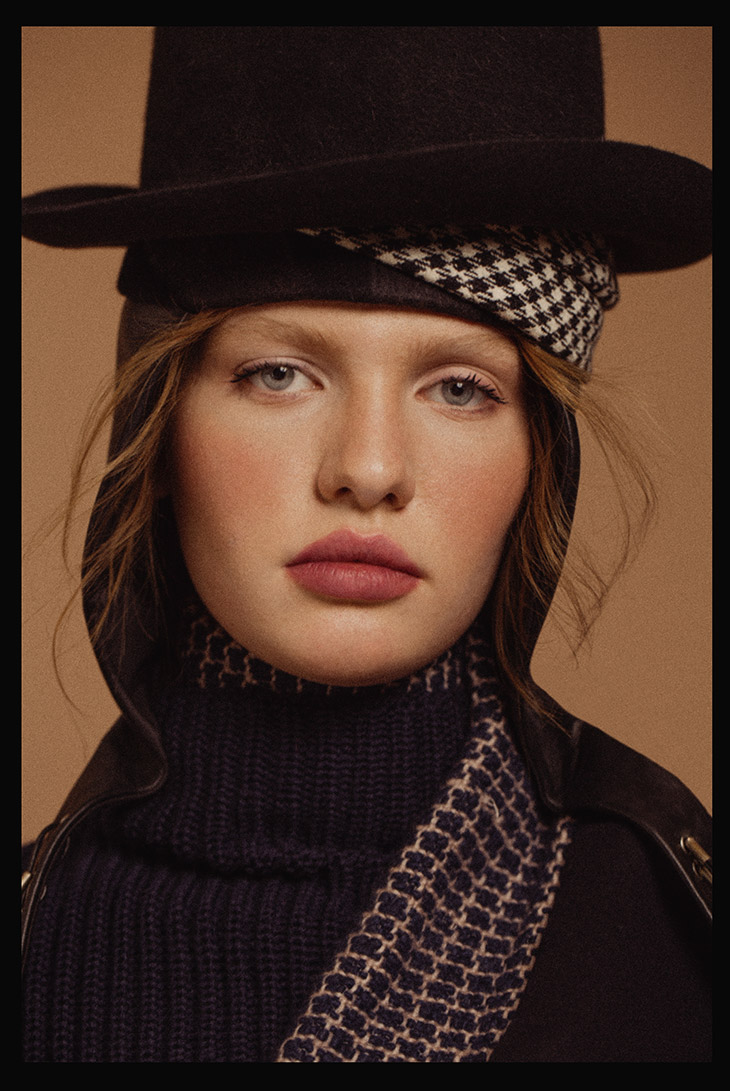 There is no sustainability without feminism
To distance themselves from the accusation of greenwashing, more and more brands emphasize transparency and disclose their manufacturing processes. Especially the Fair Wear Foundation, that advocates for fair working conditions as well as against forced labor and child labor in the textile industry, is relevant.
According to Fashion Revolution, in 2014 "more than 70% of garment workers in China [were] women, in Bangladesh the share [was] 85%, and in Cambodia as high as 90%". In a society, where womxn in general tend to earn less than men and are more often victims of discrimination, it is a necessity to see the direct connection between the aim to produce sustainable, ecologically harmless fashion and the aim to improve the working conditions of those who make the clothes.
We shouldn't forget that all clothes are hand-made – it's just that the fashion industry still sets different standards for what is hand-made in Europe, and what is hand-made in non-European countries.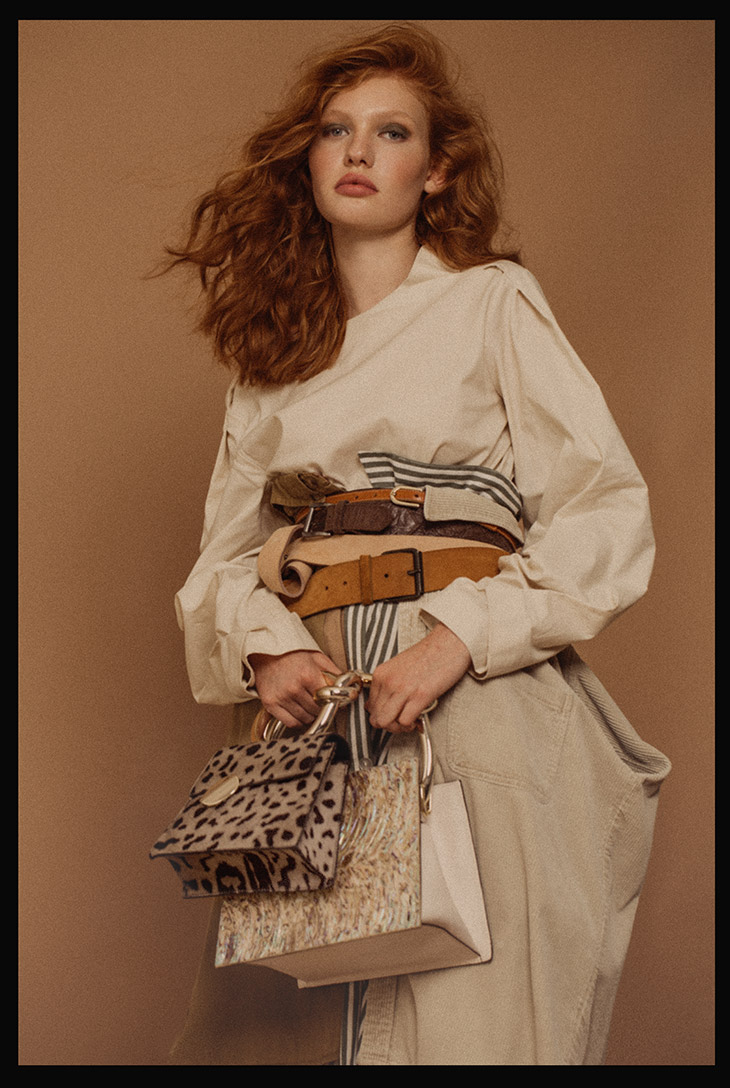 Not everything that's eco is actually eco
Equally important is the so-called OEKO-TEX-Label, assigned by the International Association for Research and Testing in the Field of Textile and Leather Ecology. Based on strict guidelines and regulations, numerous products are being tested for harmful substances and certified accordingly. But the consumer should keep in mind, that the final product is tested. Even organic cotton certified by OEKO-TEX doesn't necessarily have to be free of toxins. Washing the textile numerous times might have reduced the amount of harmful substances, while at the same time they damaged the local ecosystem or promoted diseases.
More than 120 certificates are available right now and can be claimed by fashion companies and designers, such as the Global Organic Textile Standard (GOTS) focusing on the complete supply chain, or the IVN, an association that offers a certification for the use of organic, eco-friendly materials.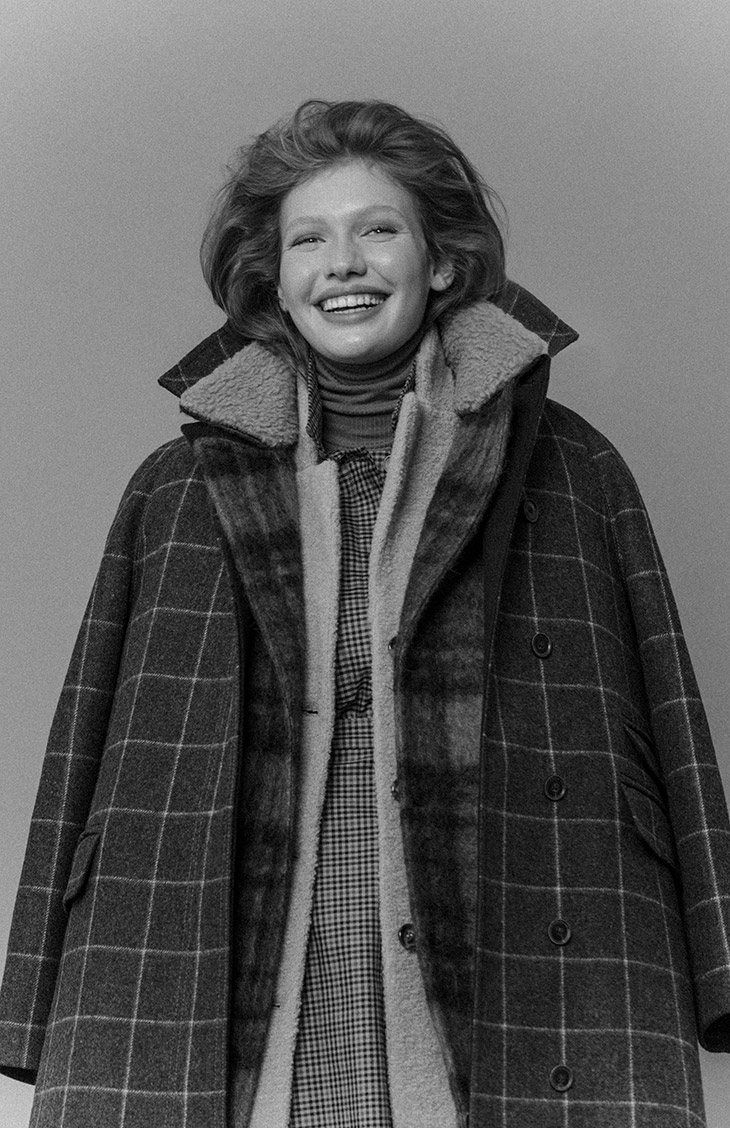 What is more sustainable? Real leather or synthetic leather?
Those who decide to consume consciously, more sustainable and ethically, might refrain from buying new garments made of real leather, and preferably buy synthetic leather products instead. The biggest plus: faux leather is vegan. The disadvantage? Especially low-priced alternatives often aren't eco-friendly at all. Synthetic leather is produced under high energy consumption and made of materials such as PVC, acrylic or polyester. Materials that are mostly not biodegradable or recyclable, and sooner or later end up as micro plastic in our nature.
Regarding the fact that about 60 % of our clothes contain polyester or other chemically produced fibers, that's a lot of non-degradable material piling up in our landscapes and waters, not only after throwing the item away, but already while wearing it. In 2017 Greenpeace explained the impact: "A single fleece jacket can release up to one million fibers during a wash cycle; a pair of nylon socks as much as 136.000 fibers. According to a study financed by the European Union, washing machines in Europe alone flush 30.000 tonnes of synthetic fibers into waste water every year."
That's why many fashion brands still prefer to obtain certified real leather from suppliers of the food industry and use a bi-product that inevitably exists in a society that consumes meat. But – there's a BUT here, too. Before becoming leather, the animal's skin has to be treated with chemicals to preserve it. To make leather durable, mostly chrome-III-salt is used – a substance that can transform into carcinogenic Chrome-IV in case of incorrect treatment, and is not biodegradable. While the final consumer gets in touch with only a low percentage of the substance, the chrome itself is extremely harmful to those who work in the tanneries.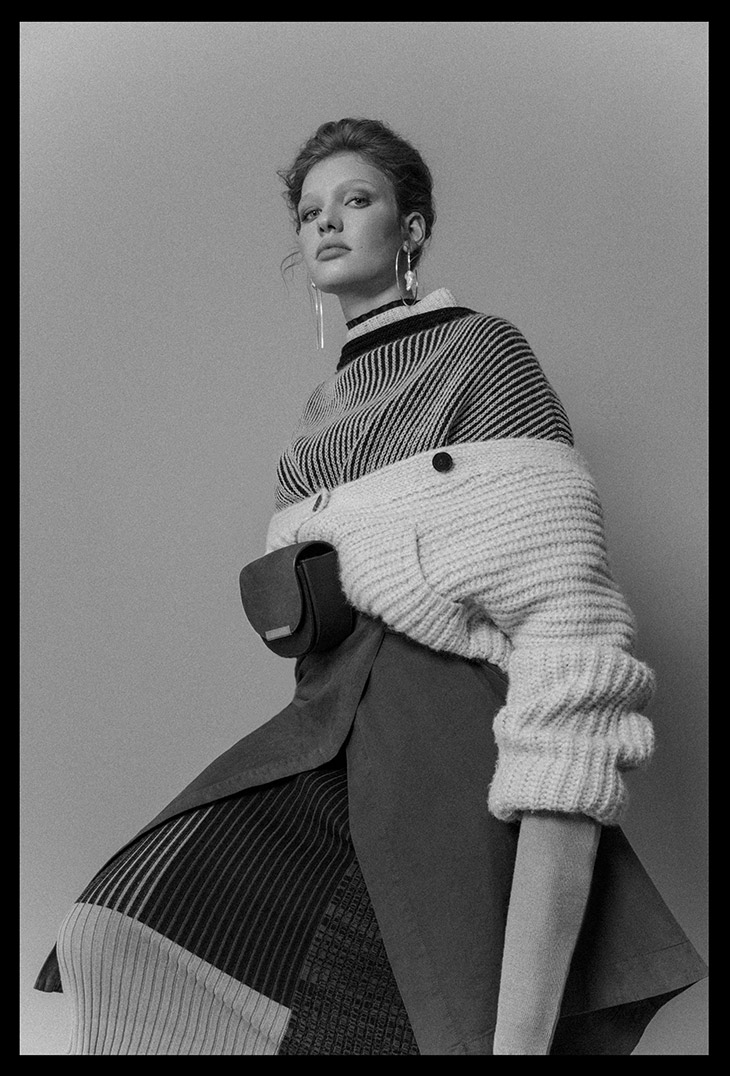 Let's go back to the roots!
The alternatives are plant-based materials such as olive leaf extract or rhubarb roots to tan leather. In recent years, a lot of biodegradable, plant-based alternatives for leather itself were launched, such as Piñatex, a material invented by Carmen Hijosa. While visiting the Philippines in 1995 to research on local leather manufacturing, Hijosa realized that she had to create an alternative to the unethical, environmentally harmful production conditions.
After nearly 20 years of research she managed to manufacture Piñatex out of pineapple leaves. The material is processed similar to felt and is water resistant due to a natural varnish. In 2017 and 2018 Hijosa achieved her long-desired success: her company "Ananas Anam" cooperated with notable brands like Boss, Samsung, Porsche and Puma. Numerous media world wide, such as Süddeutsche Zeitung, Reuters and New York Times, reported about the vegan, plant based leather alternative. Scoby Tec, a Leipzig based team of scientists, created its first durable, vegan leather alternative based on bacterial nano cellulose in 2014.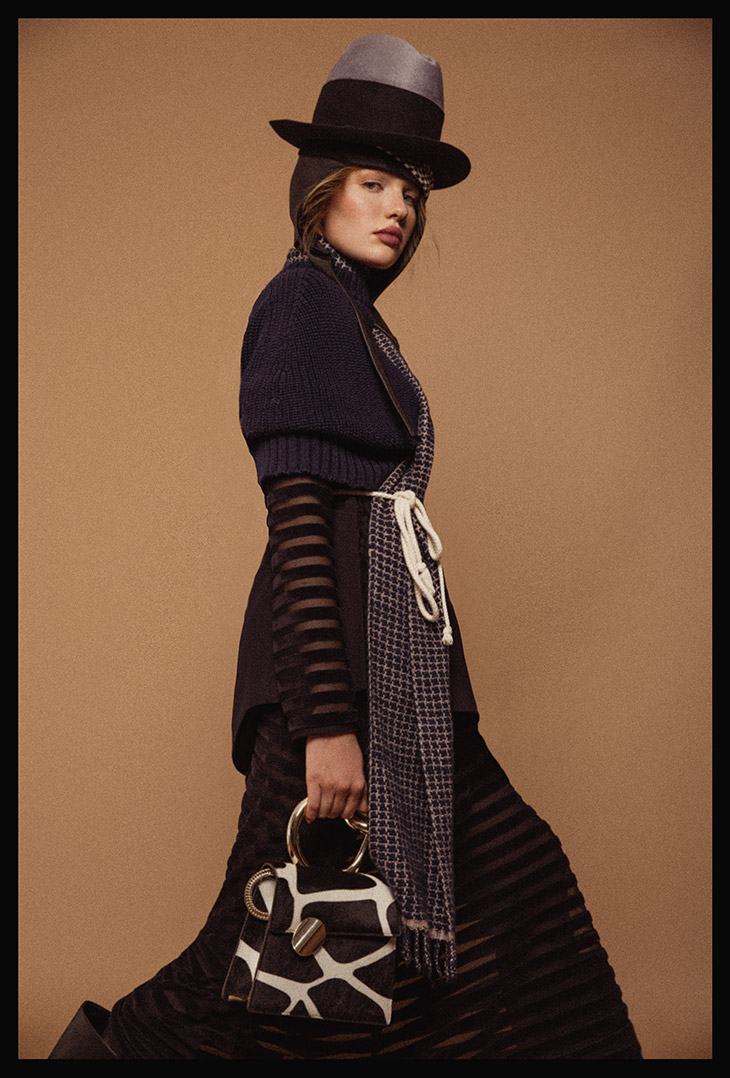 The thing small designers and bigger brands have to understand and live by at the end, is the "Cradle to Cradle" principle invented by chemist Prof. Dr. Michael Braungart: clothes shouldn't be thought as items worn by one generation and then being thrown away, but instead as a resource that is going to be used, re-used, downcycled or upcycled again and again and again until it enters the ecosystem – without harming it. "The principle of waste would no longer exist in this sense, because something new is "born" out of everything", Braungart says.
An alternative to purchasing new items is to buy them in second hand shops or to upcycle older products. Although the idea to donate and buy pre-owned clothes is rooted in the late 19th century and early 20th century, thrift shops, vintage markets or equivalent online platforms became a huge trend a few years ago and definitely contributed to an awareness about sustainability. As Chris Homer from the American online marketplace ThredUP recently stated in CBC: "[The second hand industry] was a $12-billion market by our research when we started [in 2009]. It's now a $24-billion market, and we expect it to be a $50-billion market in no time."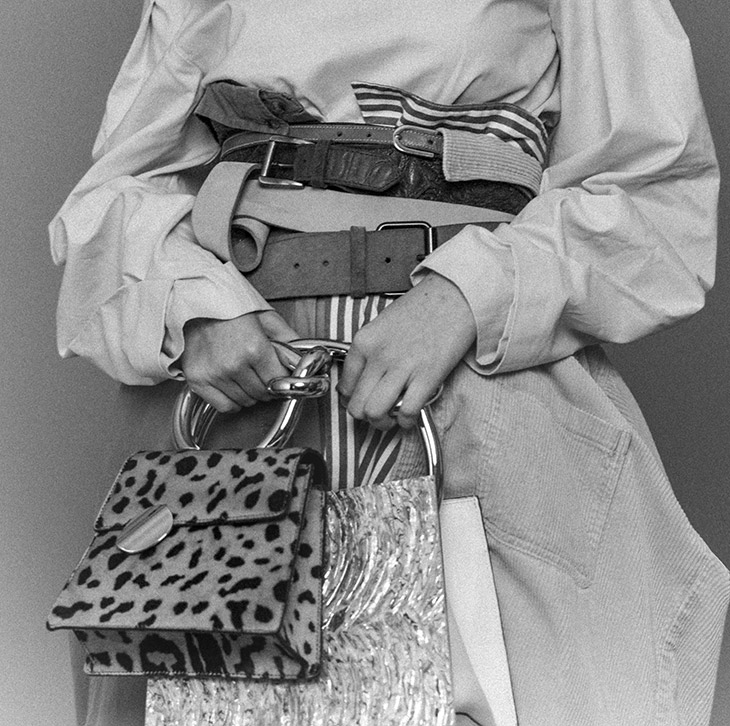 The amount of clothes sold on vintage online platforms and the markets growth itself become a little clearer when looking at the numbers stated by a platform internationally known as Vinted: while author Heike Holdinghausen speaks in her 2015 published book about 2,7 million members who back then uploaded round about 13 million items for sale on the platform, Vinted itself states that right now 10 Million members from France and 25 Million members worldwide use the platform to sell their second hand clothes. At the same time, the second hand trend got exposure due to vintage inspired designs by brands such Topshop (released in collaboration with Kate Moss in 2014) or ESPRIT's recent 80's THROWBACK collection.
How to make poverty fashionable
Nevertheless: we should always keep in mind that only someone who is privileged can consciously decide to wear second hand fashion and buy it in mostly over-priced "hip" thrift shops, while those who are financially disadvantaged have to re-wear their siblings clothes or can only afford less fashionable items from lower priced thrift shops and charity stores. What once was a symbol for marginalized and financially disadvantaged communities, became a new trend in the age of social media. For those who come from circumstances of financial uncertainty, wearing second hand clothes is anything but a trend, it rather is connected to daily stigmatization and mobbing.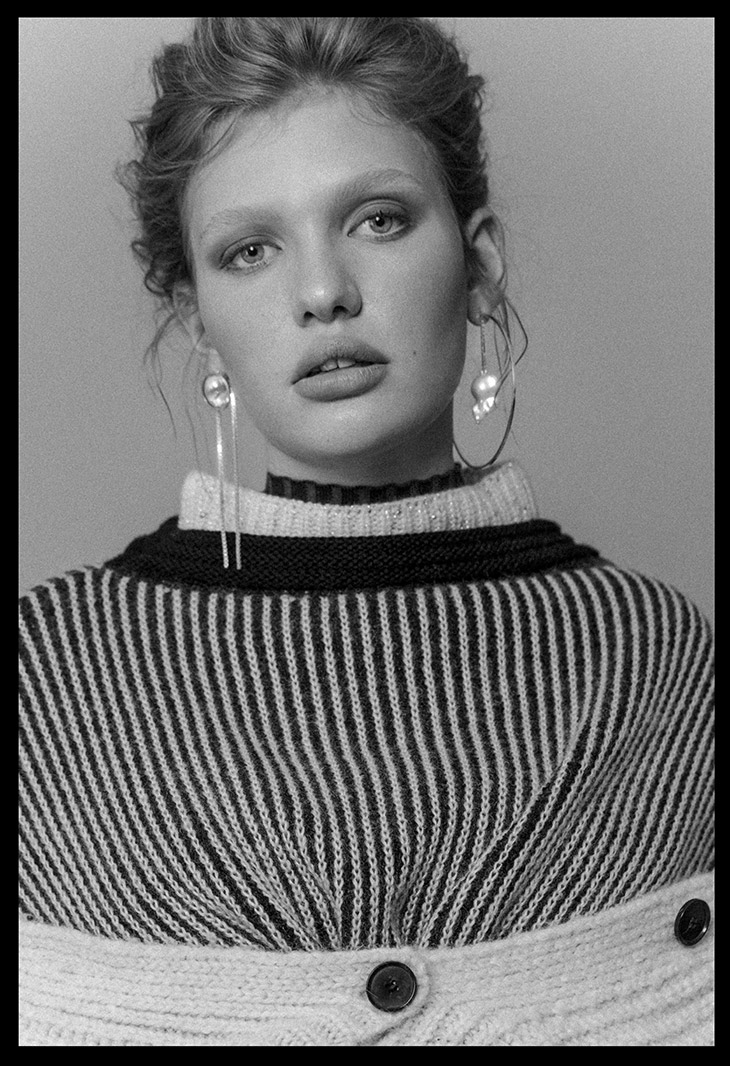 And yet, our society seems to recognize that wearing and buying vintage slows down the fashion industry. Also, the consumer gets the possibility to choose the new garments consciously and occasionally create unique looks. An exemplary company that stands out from classical thrift shops are Lunettes Selection from Berlin, who sell and rent not only glasses made by contemporary brands in their stores, but also selected vintage glasses from different epochs. Lunettes purchases the glasses and sun glasses directly from warehouse stocks of international brands. But also bigger brands and designers such as Stella McCartney focus on the idea of the re-use and longevity of clothes: "We believe that the future of fashion is circular – it will be restorative and regenerative by design and the clothes we love never end up as waste."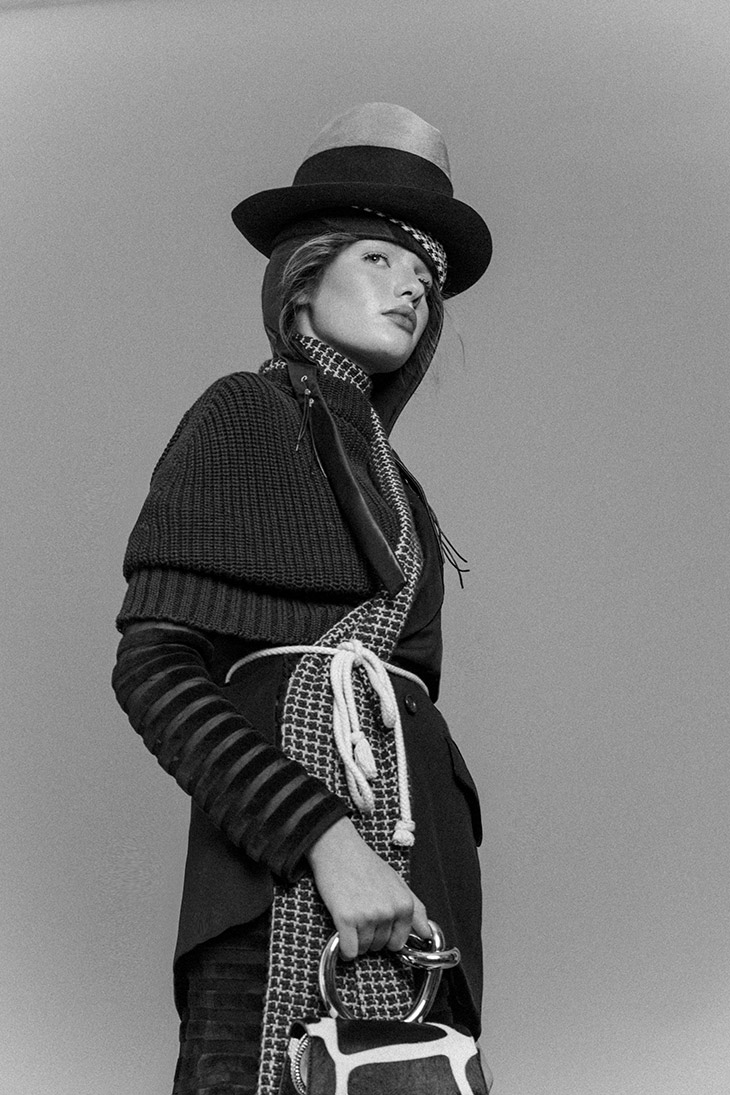 Encouraging the production of sustainable, hand made and locally produced fashion is important and indispensable. But these desirable manufacturing conditions often correlate with rising costs. Sustainable and ethical fashion has to become affordable for everyone. Because those who live at or below subsistence level, shouldn't be judged for relying on affordable fast fashion. While each of us can and should contribute to conscious and sustainable consuming, the actual problem are especially large companies, who produce masses of clothes annually under unfair, ecologically harmful and inhuman conditions – and destroy unsold items in the end.
"Because of this it is important to think about how sustainability can be put into practice by everyone and how everyone can benefit from it. Considering that, the political environment has to change. Sustainable behavior has to become easier", states Katharina Beyerl in the RND, environmental psychologist at the Institute for transformative sustainability at Potsdam. Furthermore the infrastructure has to be adjusted, so that products and services are sustainable from the start.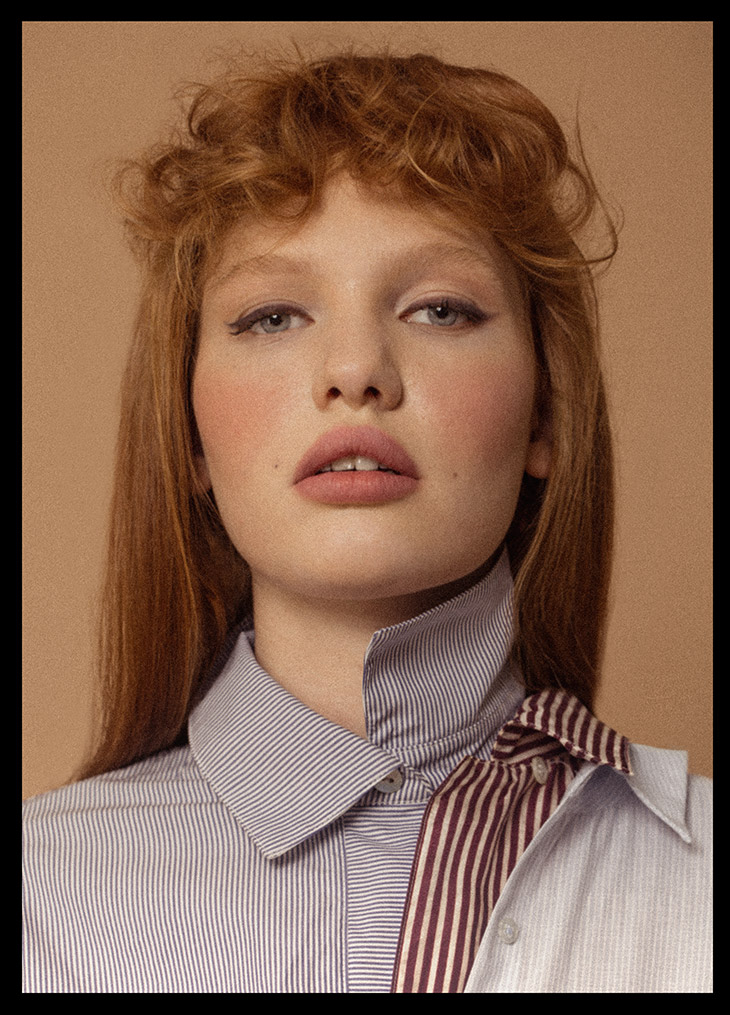 We won't be able to talk about an authentic sustainability until large companies stop practicing greenwashing and consequent political regulations for these corporations are being put in to practice. In the mean time, each one of us has to decide consciously what and how to consume. Or how Vivienne Westwood said in an interview back in 2014: "Buy less, choose well, make it last." Because the longer you wear your clothes and the more you upcycle, the smaller your ecological footprint becomes.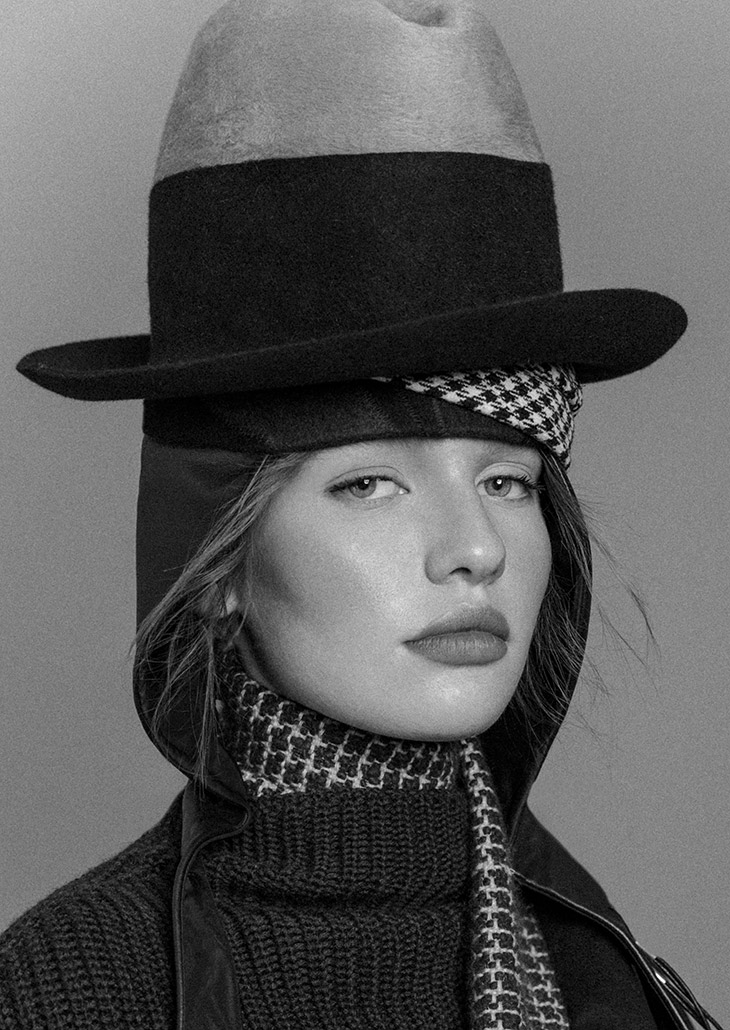 Author, Photographer & Retoucher: Lisa Jureczko – lisa-jureczko.com
Stylist: Phuong Mai Nguyen
Styling Assistant: Nephtalie Luvengadio
Hair & Makeup Artist: Claudia Astorino
Model: Julia Strege at Modelwerk
Photo Assistant: Celia Wagner
Photo Studio: Kollektiv Drei
Special Thanks to Fariyal Kennel
ABOUT THE PHOTOGRAPHER & AUTHOR
While studying art history and archaeology, I craved for a more creative aspect in my life. I discovered photography and soon started to focus on fashion and beauty photography. As someone, who's promoting social justice in every way possible, I knew that my photographical work has to become more political. With the KONSUMSUCHT editorial (and the accompanying essay) I want to set an example for more consciousness in the fashion industry. Through the use of layering as a stylistic device we've symbolized our societies' mass production and shopping addiction – while at the same time utilizing fair labels, vintage fashion and hand-made products only. Nowadays textile industry is an antagonism of green-washed fast-fashion-brands and unique, ethically produced fair fashion. It seems, that we won't ever achieve a completely sustainable lifestyle – but everyone of us can contribute to a respectful treatment of nature, animals and human beings.