Fashion Designer Daniel Roseberry presented Schiaparelli Spring Summer 2020 Couture collection during the recently finished Paris Fashion Week. Inspired by the women around him, Roseberry examines what being a woman meant throughout the history – having to hide part of yourself at least part of the time, it was dangerous to be too powerful, too seductive, too alluring, too subversive.
I began, of course, with Elsa Schiaparelli herself. She was a dreamer, but not in the drifty, careless sense of the term: Her dreams were active, propulsive, exuberant, extravagant, rebellious, ambitious. She created (and dressed) for no one but herself. She was irreverent in the truest definition of the word—someone who had little time or respect for the restrictions of the conventional or traditional. Living as she did, thinking as she did, takes real courage—of conviction, yes, but also of imagination. – said Roseberry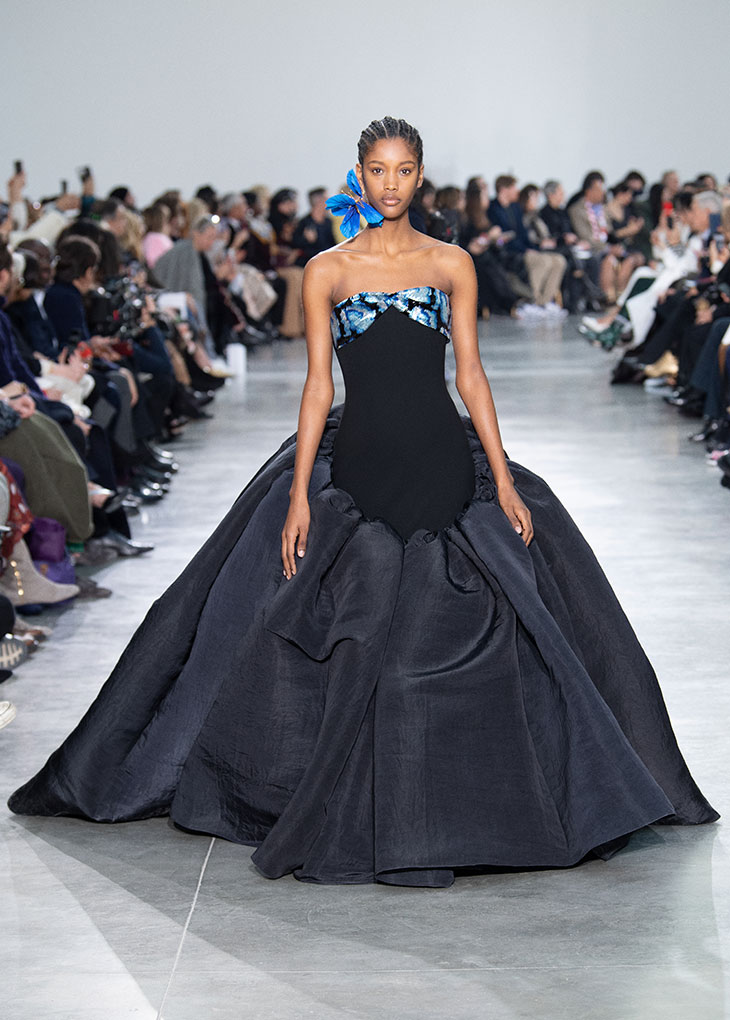 In this collection, jewelry is disobedient: It affixes itself to forearms, to chests, to navels, to clavicles, to eyelashes, displacing space and volume. It's a reminder that every part of a woman can be adorned, and also that adornment takes many forms, from pearls jammed into gold, diamond-crowned teeth and delicate wristbones fashioned out of thin rods of brass stitched to fragile tulle gloves and embroidery that sparkles across ribs and hipbones, a nod to Elsa's groundbreaking 1938 silk crepe Skeleton Dress. Here, jewelry is not an accessory or an appendage, but an organ, as essential and vivid as a heart or a lung.