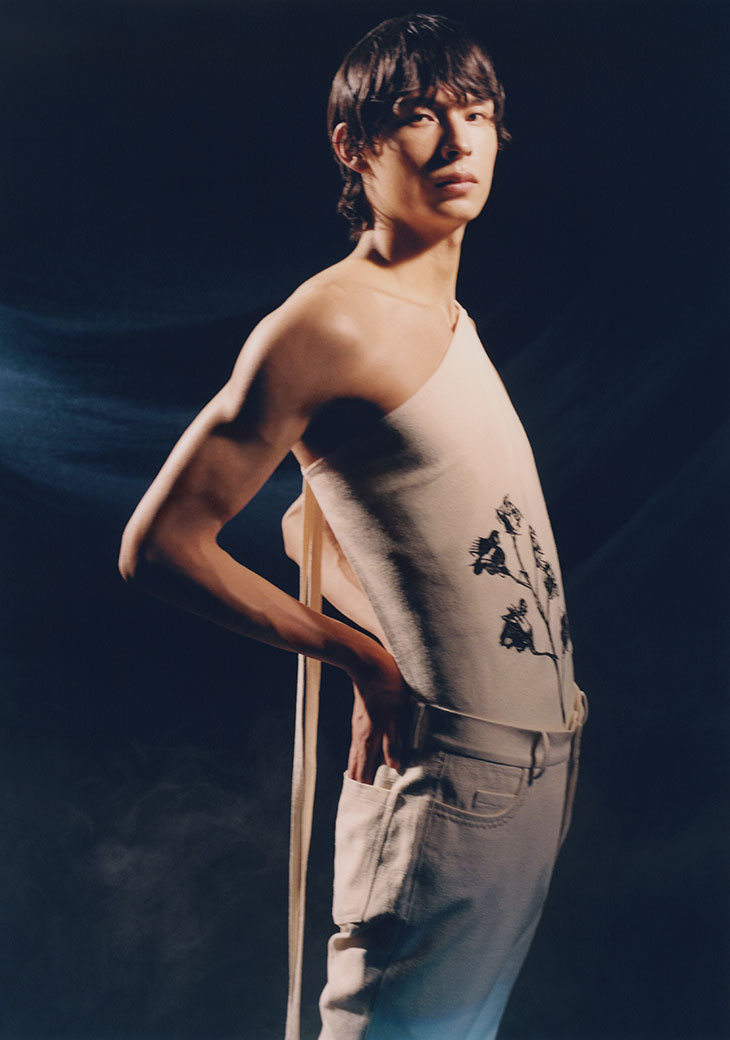 Sean Suen presented its Spring Summer 2021 collection during the Paris Fashion Week's digital outing. The collection tries to bridge the divide between the essence of human life and its internal emotions, and the spirit of the time.
Inspired by Nietzsche's "The Birth of Tragedy", the designer invokes the spirit of Dionysius, as a symbol of humanity's desire for life and its eternal admiration for subsistence.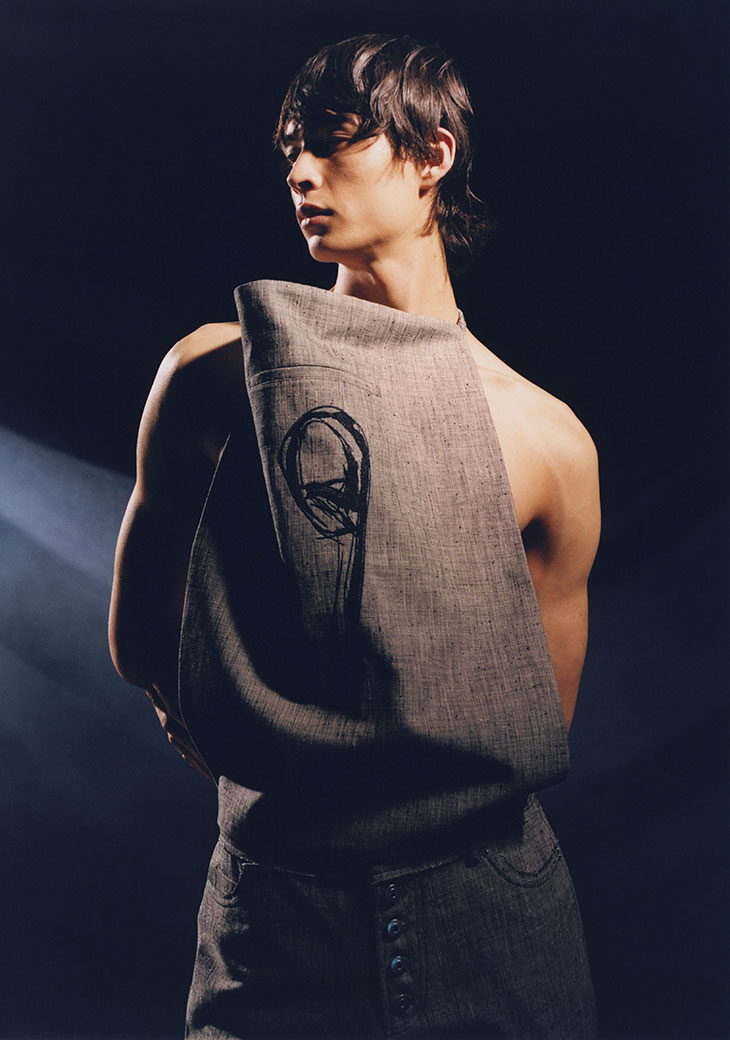 In a world of contradictions and pain, we desire to destroy the taboo, indulge ourselves, dismantle all bonds and return to nature. This is a tragic impulse to destroy individuality, and to return to the original motherboard, a harrowing intoxication threaded into the universe's very existence through the suffering and destruction of individual lives.It is an irrational state of intertwined pain and intoxicating revelry where souls wander in a state of oblivion disconnected from the self, mired in fantasy and dreams. – Sean Suen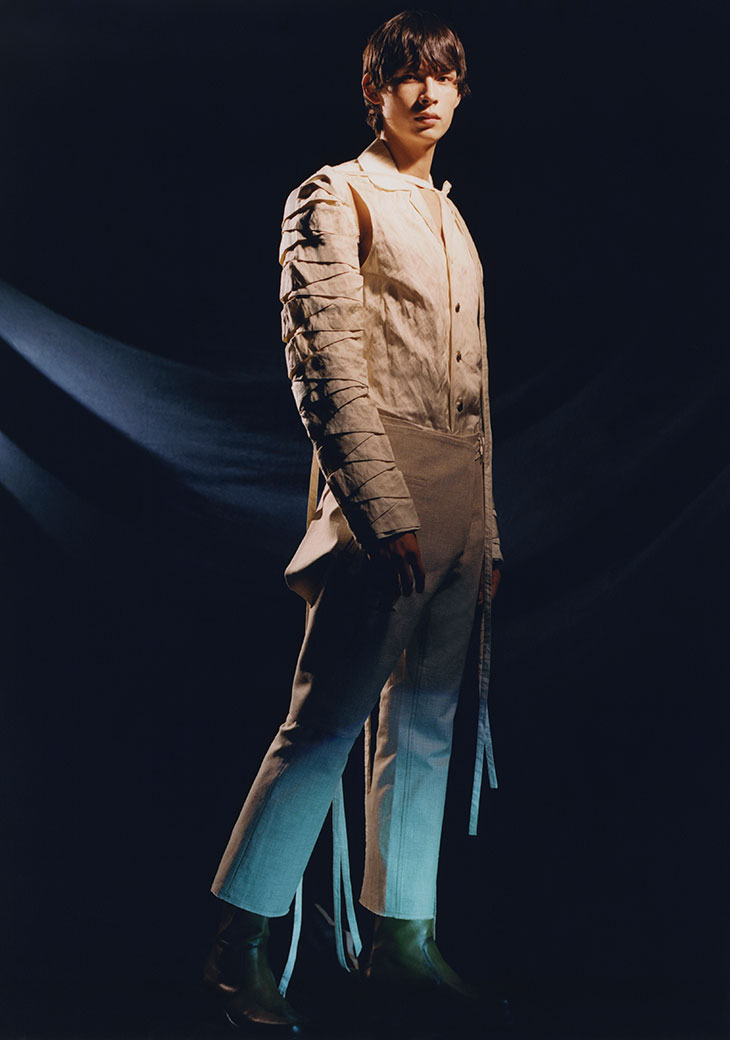 For Spring Summer 2021 collection, Sean Suen is deconstructing Ancient Greek garments, trying to reintegrate their elements into contemporary designs. Comfortable fabrics and a focus on the wearing experience are meant as a way to wean individual bondage, bridging differences between humans and paving the way to a more fulfilled existence— designer's desire to build a diverse, free and more viable value system.