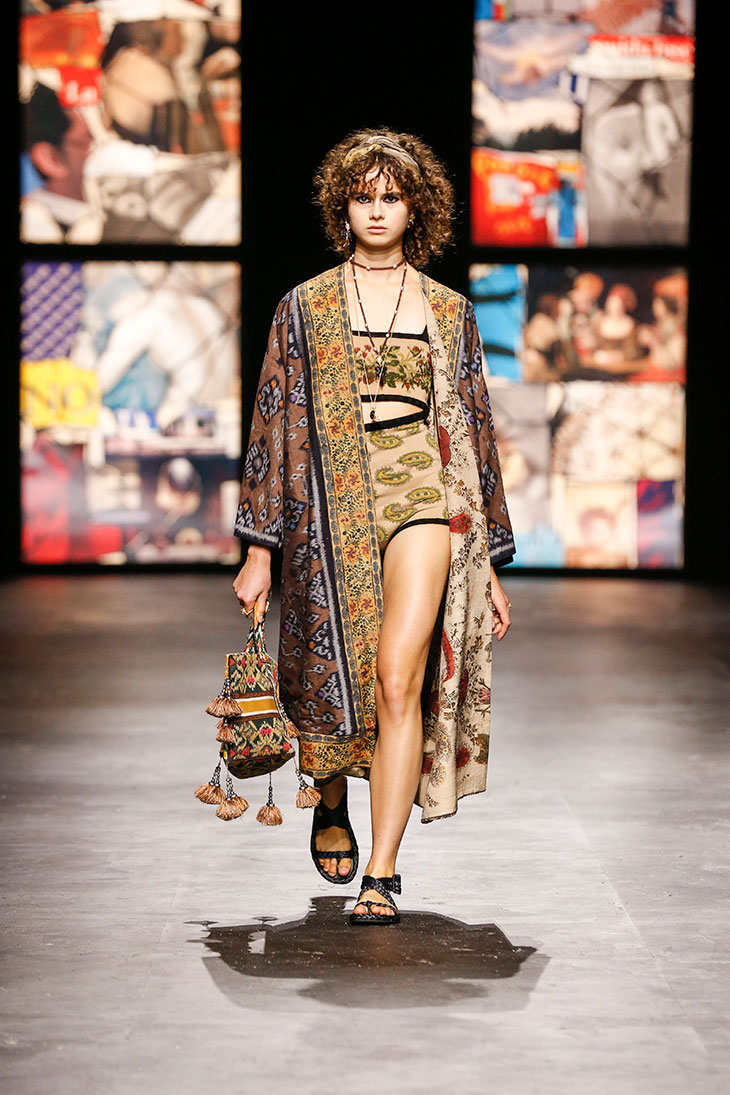 Maria Grazia Chiuri presented her Spring Summer 2021 collection for Dior in an atmospheric show space created by Italian visual artist Lucia Marcucci. Inspired by a movement of life, as well as a movement of fashion, the collection is designed to accommodate the body of the woman who wears them, but also reflects on societal transformation.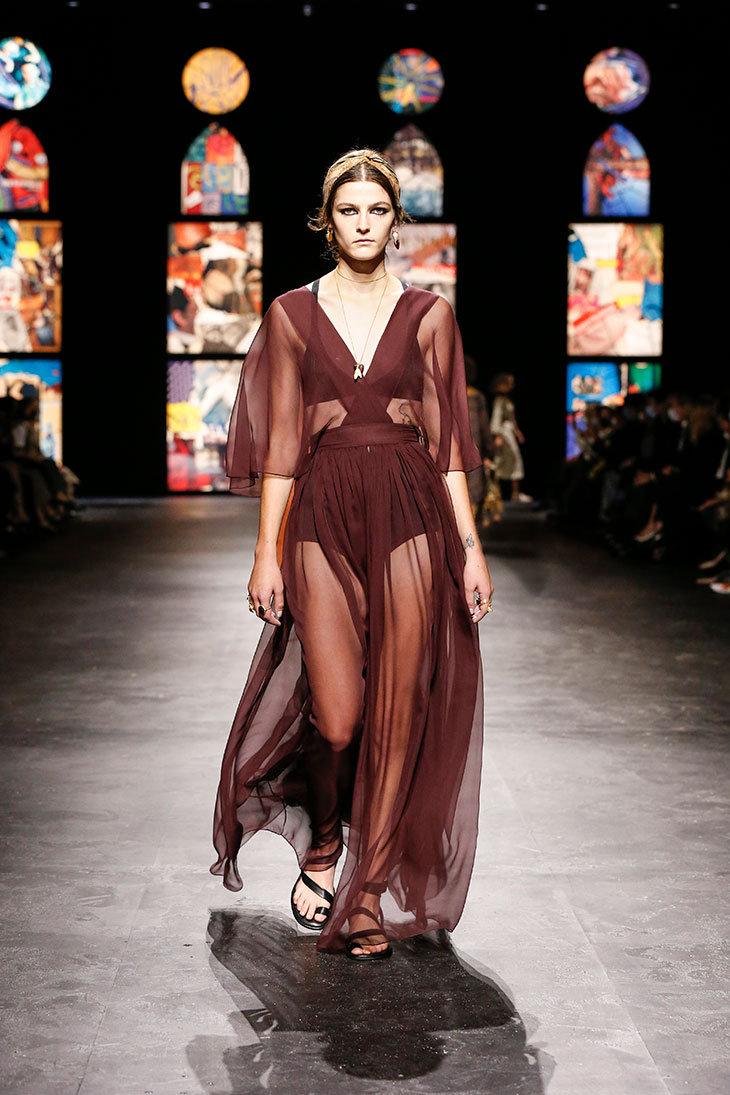 Maria Grazia Chiuri transforms the Dior silhouette, respecting its heritage. She refines the shapes, infusing them with a different way of living. In this spirit, the structure of the Bar jacket transforms in a reinterpretation of selected autumn-winter 1957 Dior silhouettes created for Japan. The addition of laces allows it to be adapted as the wearer wishes. The suit dresses each woman in a unique manner.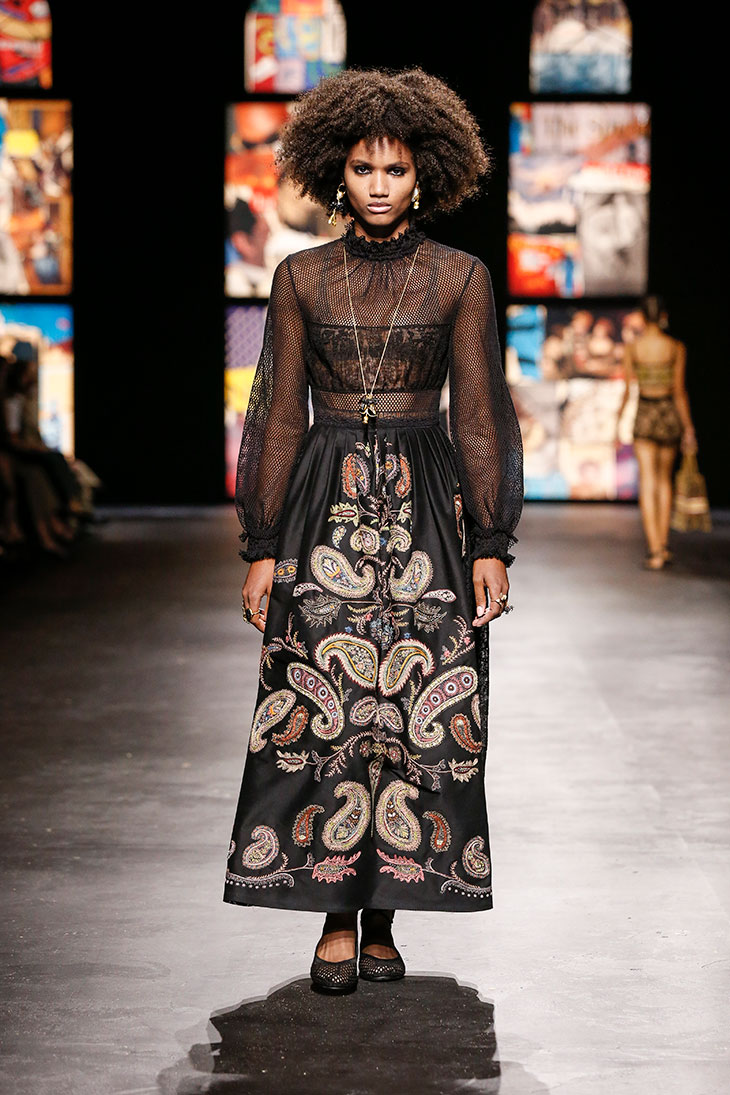 Maria Grazia Chiuri draws inspiration from women who, through their writings, illuminate life and emotion – poets, intellectuals, authors, like Virginia Woolf and Susan Sontag.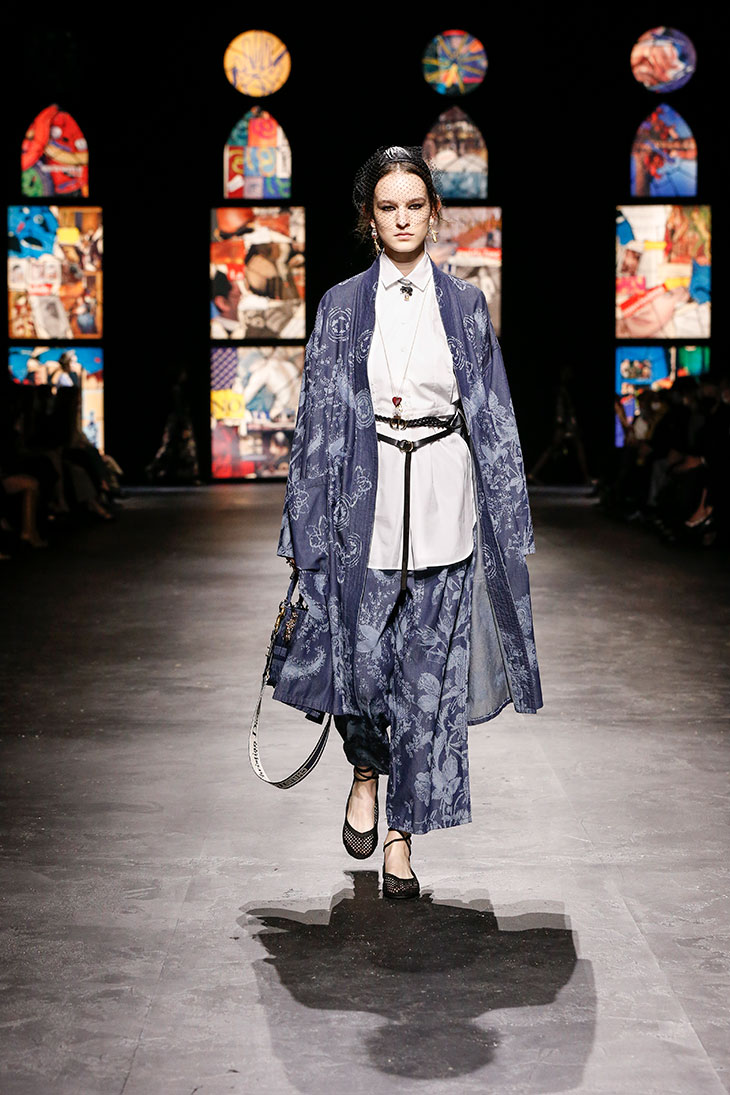 The fluid fabrics move on the runway, finding an echo in the writings of Germano Celant – The time has now come for fashion to decipher its latent forces and desires and recognize itself as a free and original discipline.