Designer Simona Marziali presented the Spring Summer 2021 The Revolution Of Matter collection, that was inspired by the work of Alberto Burri, as part of Milan Fashion Week. The collection combines urban style with a rural dimension, and explores contrasts – between rigor and creativity, between past and present.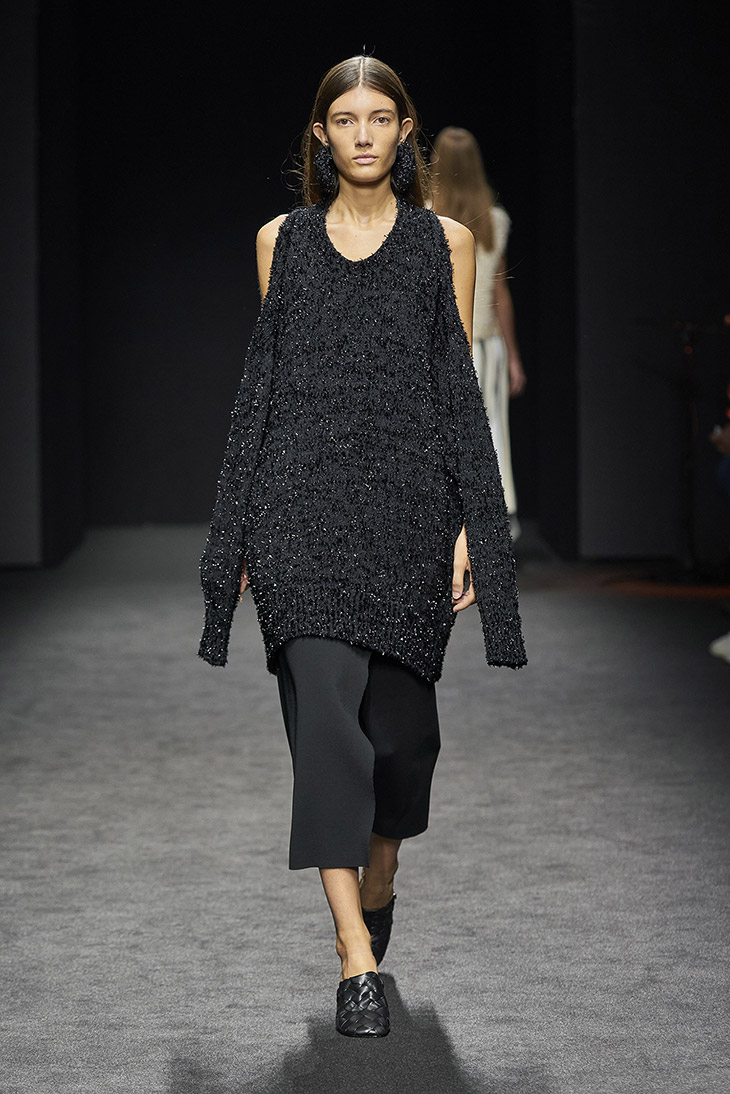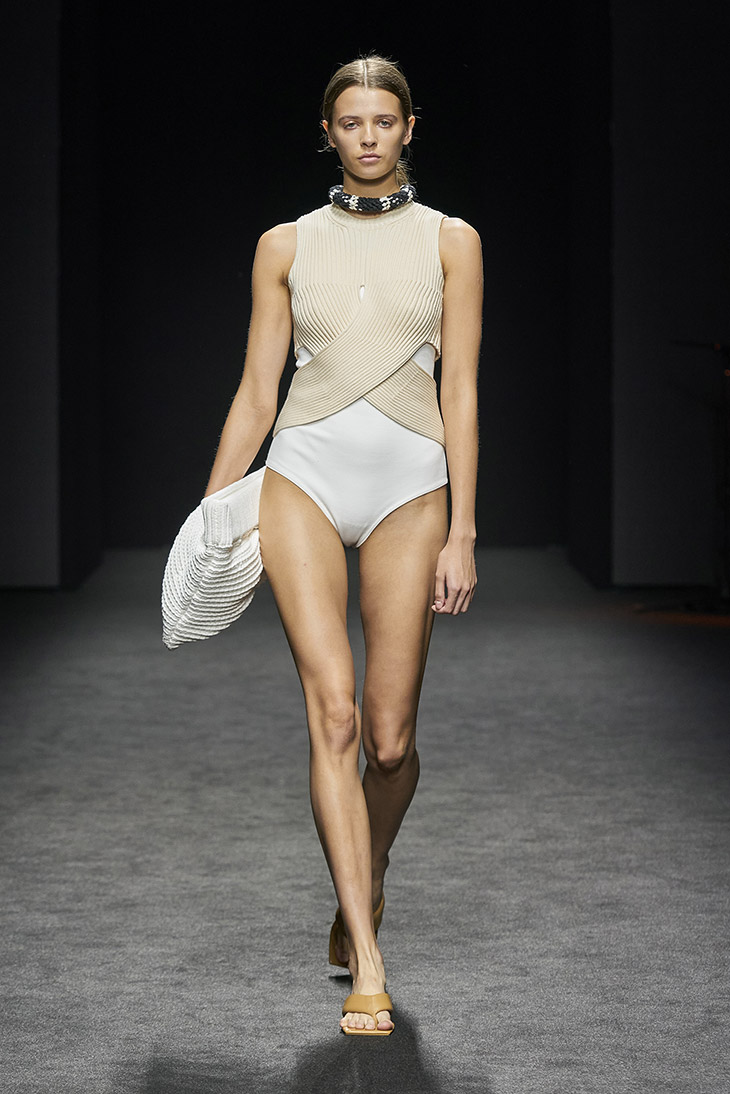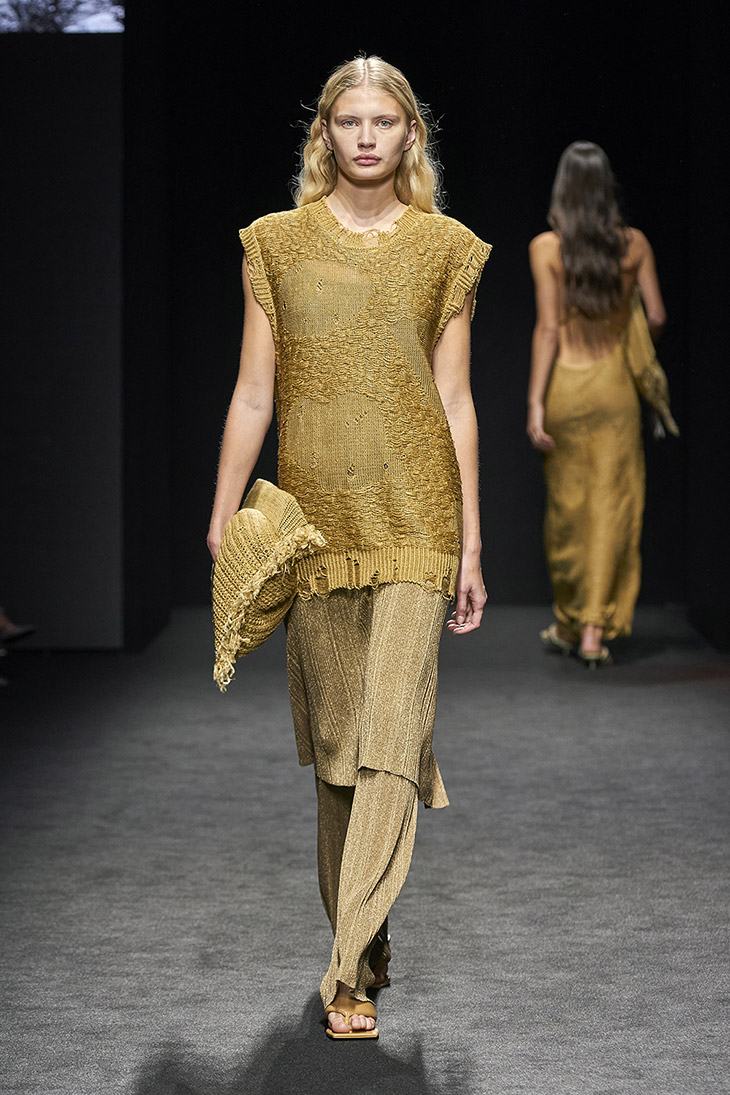 "In an imaginary atmosphere, the essential and minimalist design merges with folk references, creating a chorus of dissonances that coexist in perfect harmony with each other.The Simona Marziali's expressive language is inspired by the famous series "I Sacchi" by Alberto Burri, master of matter and informal painting. Following the example of the great Umbrian artist, the designer evokes the vitality, the strength of the matter, the symbolic power of the essential simplicity obtained with the display of different materials, only apparently juxtaposed randomly.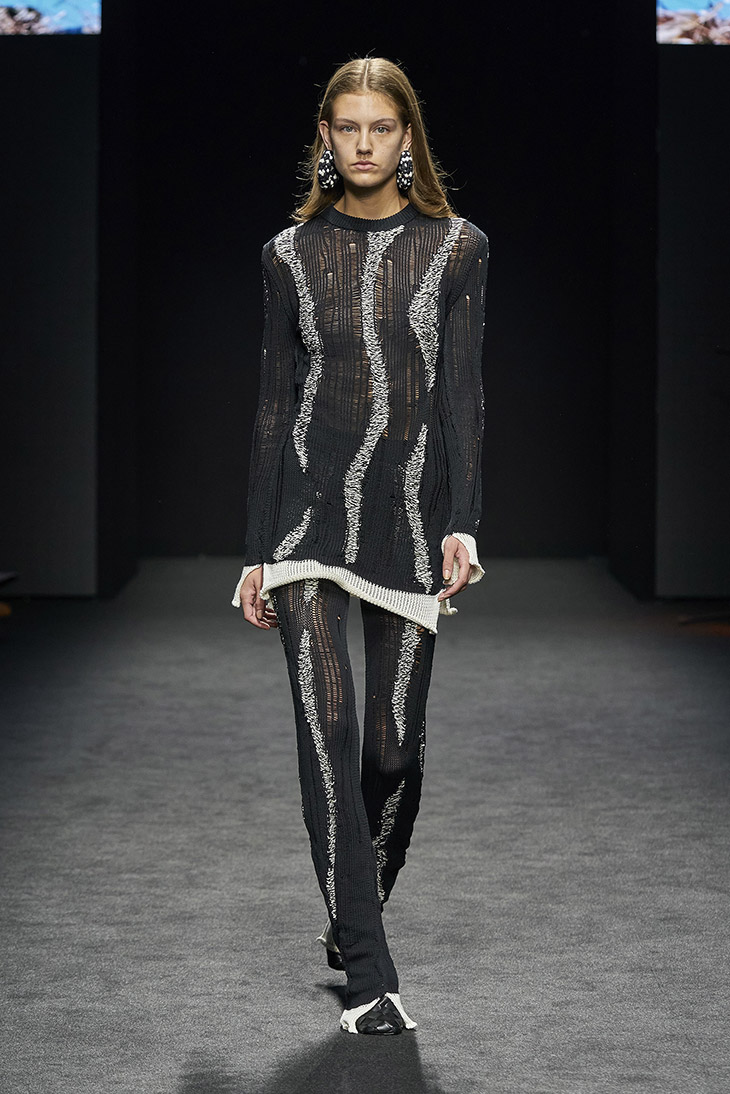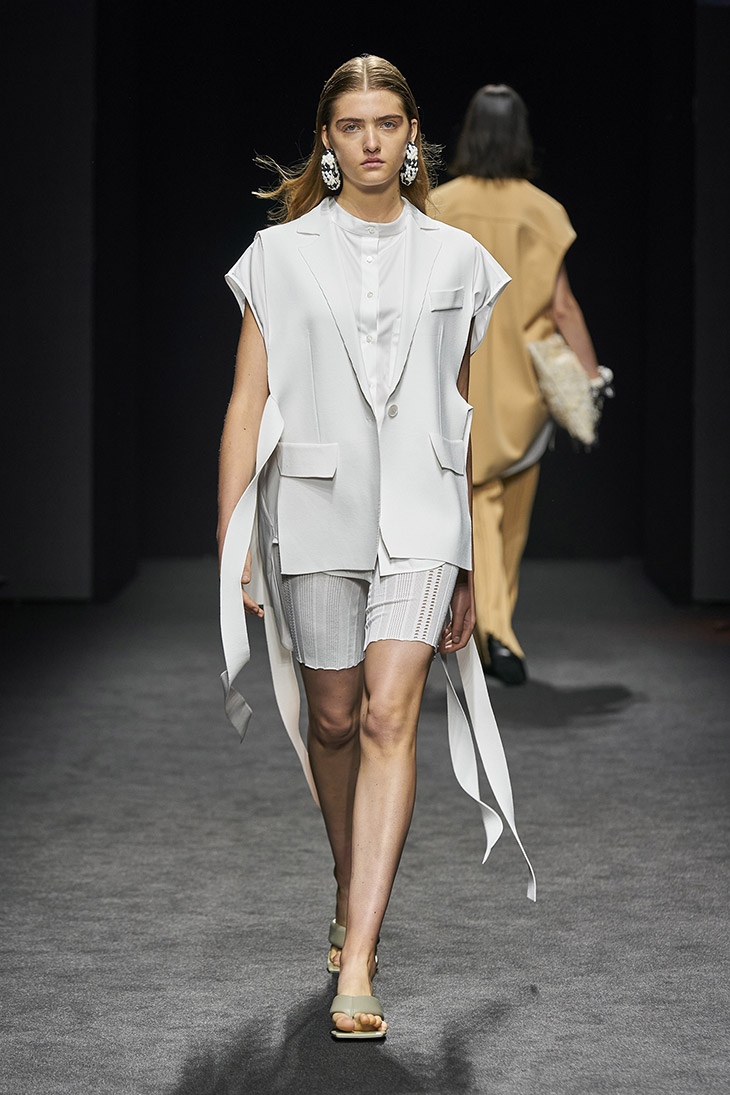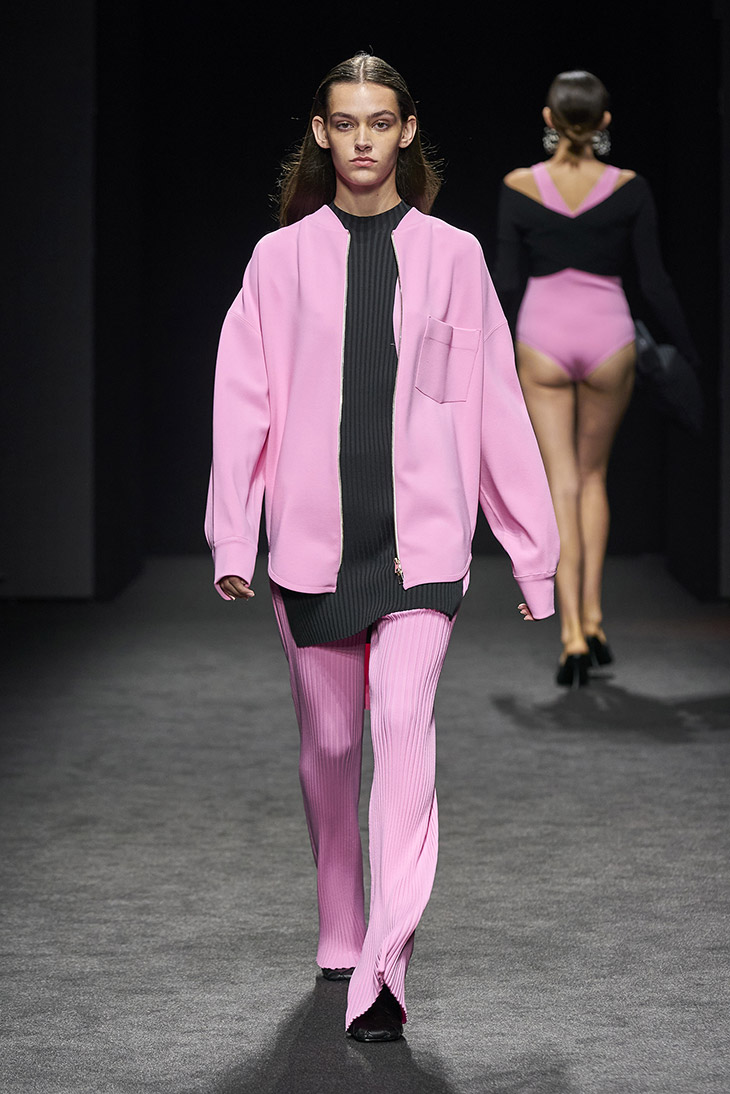 Simona Marziali pays particular attention to the representation of canvases composed of scraps of stitched, worn-out and frayed fabric, restoring the Burri's emotional and poetic dimension through the use of simple and natural yarns – cotton and linen – combined with technical fibers and enhanced by elaborate manipulations." – from Simona Marziali.