Luxury house Versace introduced the new fragrance for her – Dylan Turquoise Pour Femme, that captures the young and effortless attitude of today's Versace girl. Stars on Versace Dylan Turquoise Fragrance's 2020 campaign are Hailey Bieber and Bella Hadid lensed by fashion photographer Harley Weir.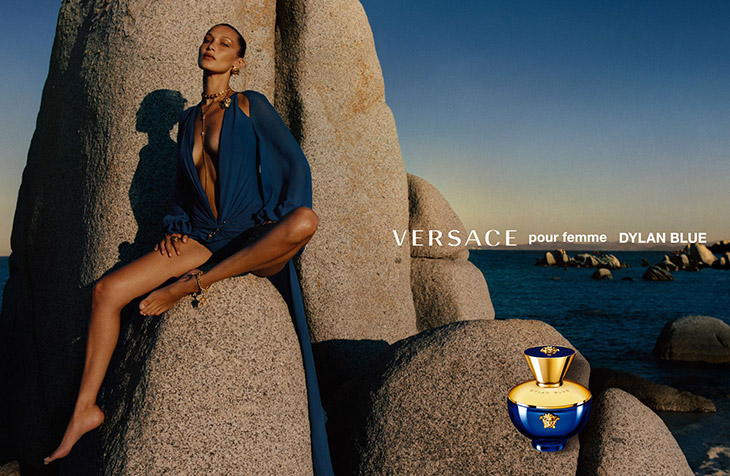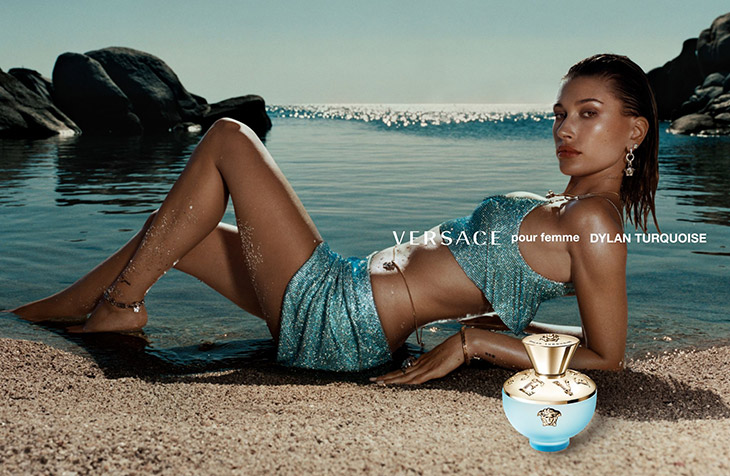 In charge of styling was Jacob K, with art direction from Kevin Tekinel, casting direction by Piergiorgo Del Moro, and production by Farago Projects. Beauty is work of hair stylist Syd Hayes, and makeup artist Isamaya Ffrench.
While "young and effortless" may come effortlessly when you're young, you can still live life the Versace way no matter your age. Live inspired by the designs you see on the runway, the scent of Versace Cologne that lingers on your pillows after you wake up in the morning, or the Instagram-worthy wallpaper you chose for your powder room. There are no rules in fashion or life. By investing in designer products, whether your handbag, fragrance, or winter trench coat, you gain the confidence that comes with youth – effortlessly.
Investing in a wardrobe designed by true visionaries trying to make the world a more beautiful place helps you make the world a more beautiful place – and who doesn't feel rejuvenated around beautiful things? Be the change you want to see in the world, starting with your perfume.