Designer Antonin Tron unveiled ATLEIN Fall Winter 2021.22 Collection, that pays homage to the ocean and the forces of nature, and finds a balance between creativity and technology. The collection was inspired by the work of French fashion designer Madeleine Vionnet and her essential geometric forms; square, circle or rectangle. With the collection Antonin also presented brand's new logo.
Designer and his two brothers Benjamin and Virgile Tron directed the Fall Winter 2021 video starring models Alyssa Sardine, Cléa Beuret, Karly Loyce, Léa Nicolas, and Topsy. In charge of styling was Élodie David Touboul, with beauty from hair stylist Yann Turchi assisted by Melissa Nerovique and Élodie Rebuffo, and makeup artist Cécile Paravina assisted by Zoë Derks, Natsuki Oneyama and Alexia Amzallag.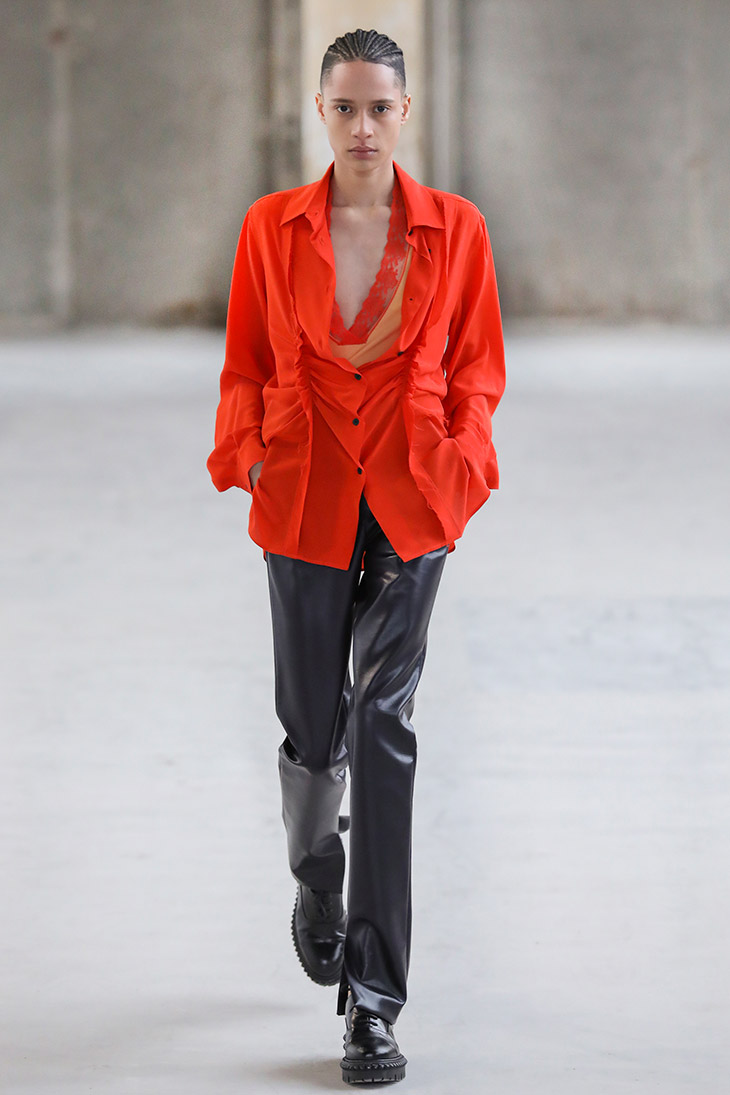 "Antonin's goal has always been to adapt his creativity to sustainable development, for this reason he has pushed on fabric innovation like never before. There is a strong component of newness in jersey, the core of ATLEIN, with the introduction of the Seaqual fiber – a special recycled polyester yarn containing upcycled marine plastic – for the creation of different innovative high quality jerseys. Antonin expanded his standard process of conscious sourcing by introducing many new qualities of recycled fabrics: several varieties of jerseys, including the new recycled polyester in pleated jersey, and the recycled nylon for outerwear.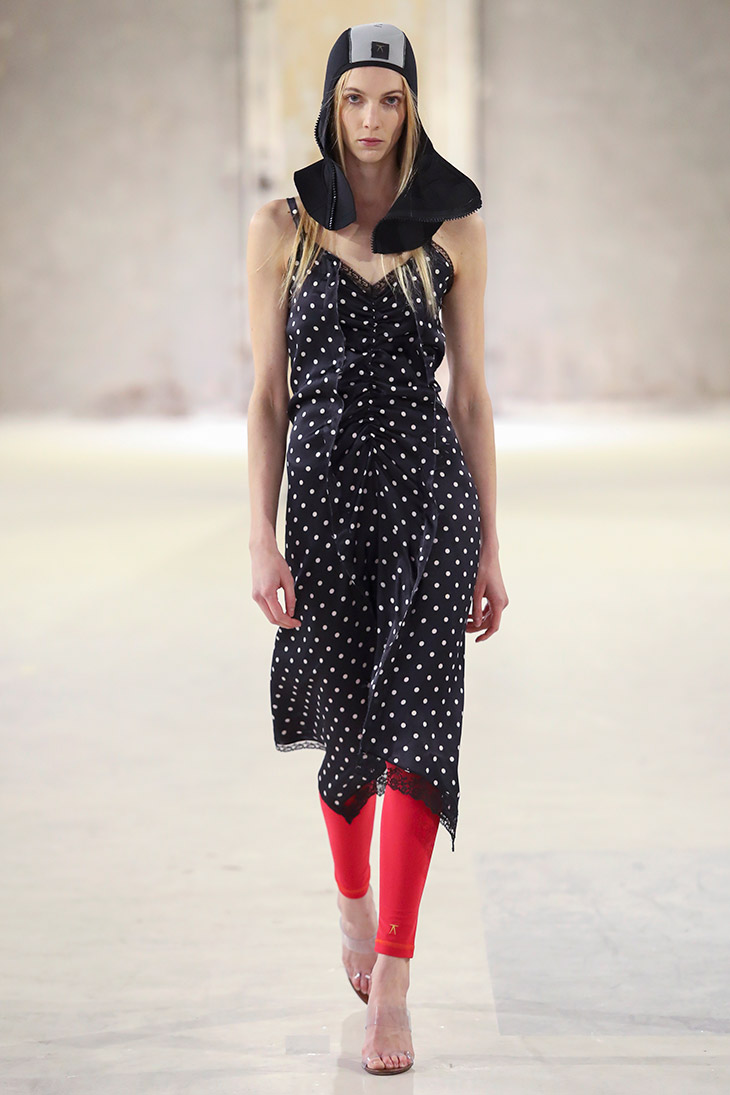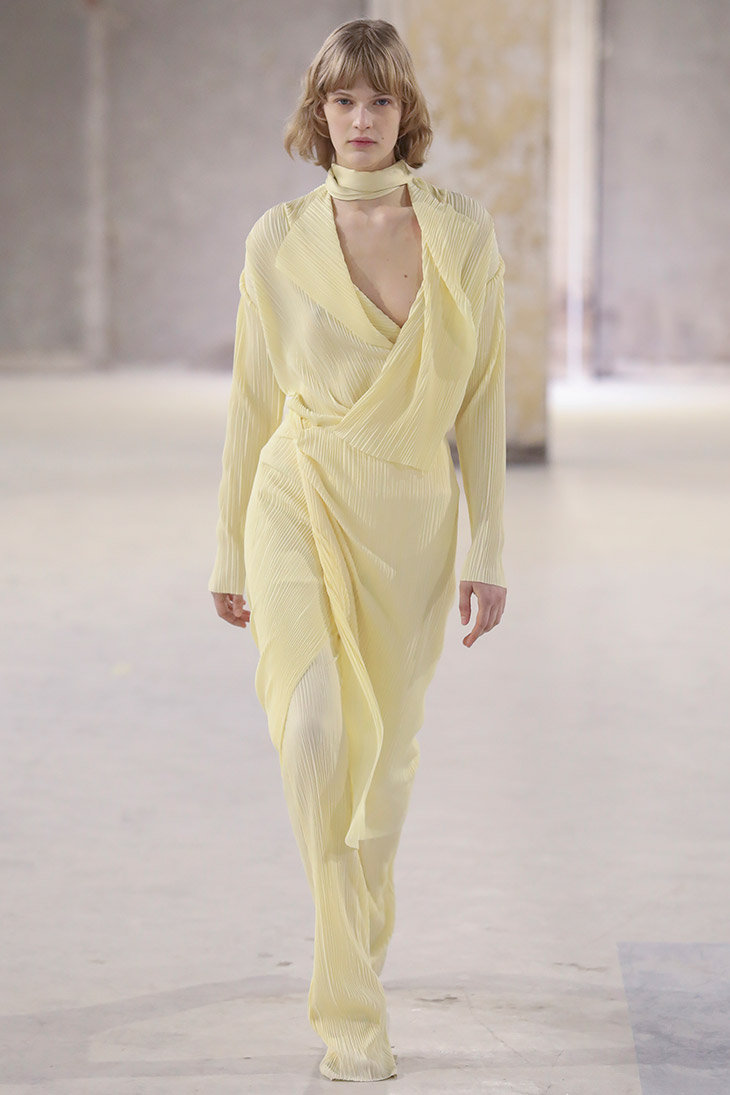 The new collection represents an evolution in terms of positioning as well, as the collection pricing is made considerably more accessible. The new designs have a sense of ease and a directness that represents Antonin's life and that of his friends. The fit remains sharp and sensual, depicting a strong sense of femininity. Antonin decided to embrace without fear the aesthetic themes he has always loved: minimalism, sensuality, athleticism – the essence of ATLEIN. There is a subtle 'grunge' sensitivity in the raw edges let loose on dresses and skirts – nod to his music filled youth. The casual-formal, elegant-athletic uniform of the ATLEIN woman stays rooted in realism. The freedom of movement is essential in her approach to dressing." – from Atlein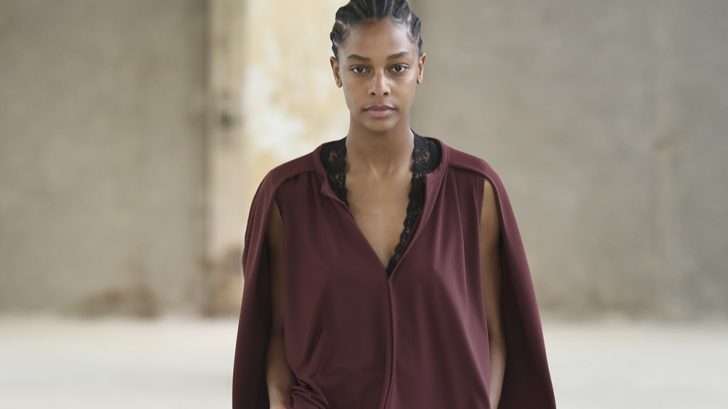 Creative Director: Antonin Tron
Directed by: Antonin Tron, Benjamin Tron, Virgile Tron
Production: Atlein Gabriele Forte
Chief Operator: Zakaria El Moustaghfir
Photography : Benjamin Tron, Virgile Tron, Simon Malidin znd
Vincent Ferey Assisted By Francesco De Luca And Mara Namadi
Filmed st Fondation Fiminco and Ile de Ré
Models: Alyssa Sardine, Cléa Beuret, Karly Loyce, Léa Nicolas, Topsy
Styling:Élodie David Touboul
Casting: Ben Grimes Assisted By Tiago Martins
Hair: Yann Turchi Assisted By Melissa Nerovique And Élodie Rebuffo
Make-up: Cécile Paravina Assisted By Zoë Derks, Natsuki Oneyama And Alexia Amzallag
Shoes: Christian Louboutin For Atlein
Catering On Set: Françoise Tron And Luna Gay-padoan
Press: Lucien Pagès