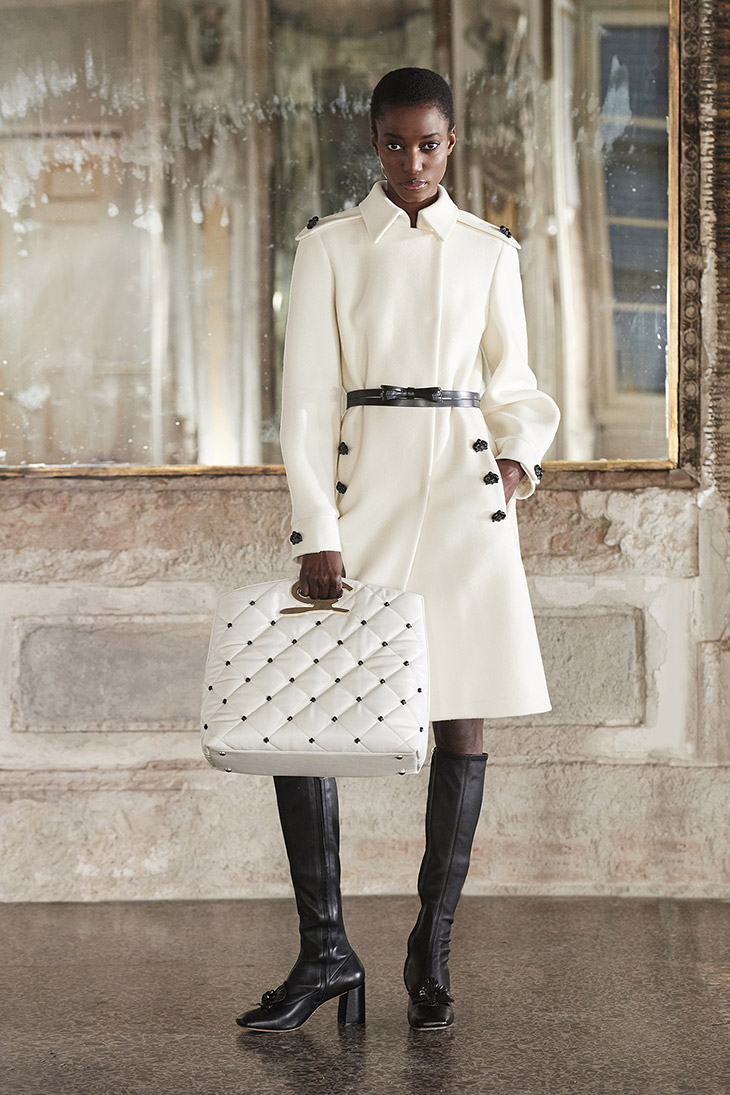 Discover GENNY Fall Winter 2021.22 Collection, that fuses Italian craftsmanship with urban aesthetic, to celebrate Italian excellence, presented earlier today, as part of the ongoing Milan Fashion Week. The collection's prints, floral decors and the butterflies' delicate femininity were inspired by the classic upholstery fabrics and porcelain tea sets of London's private member clubs.
Italy is a fantastic country, featuring an artistic and cultural heritage which makes it famous around the world as a destination filled with beauty and creativity. For the Fall Winter 2021/22 season, Genny's trip makes a stop in Milan, at prestigious Palazzo Reale, in the heart of the city. A journey across a world of beauty and modernity, which starts from Piermarini's Grand Staircase, crosses the Arazzi and Colonne Halls, to reach the huge Cariatidi Salon, in an iconic setting which creates a strong connection between past and future. – Sara Cavazza, Genny creative director.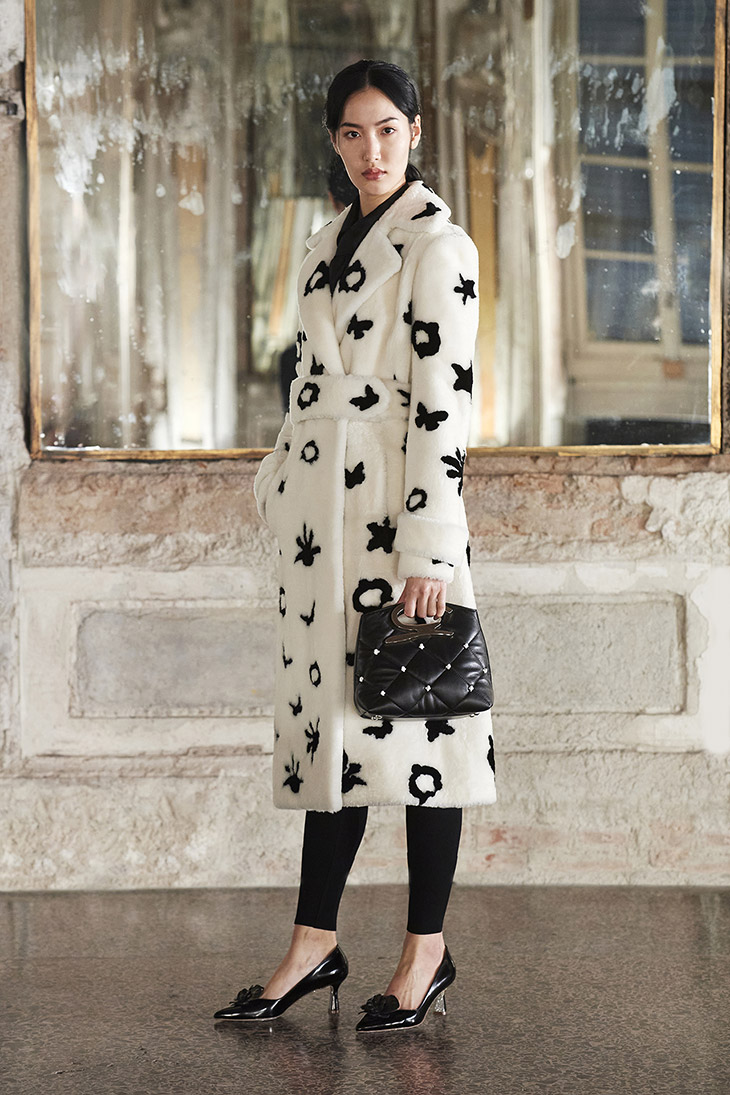 "The lineup opens with a palette of white tones, an homage to Genny's heritage, that meets a graphic attitude in black sophisticated details. Sara Cavazza chooses the orchid as the season's iconic f lower, which pops up as the glossy buttons of a f luid trench, as well as intarsia decorating a sustainable shearling coat. If contrasting stitching frames the silhouettes of an ultra feminine sheath dress with a high slit, a suit with a fitted jacket and cigarette pants is crafted from a jacquard fabric with Genny lettering.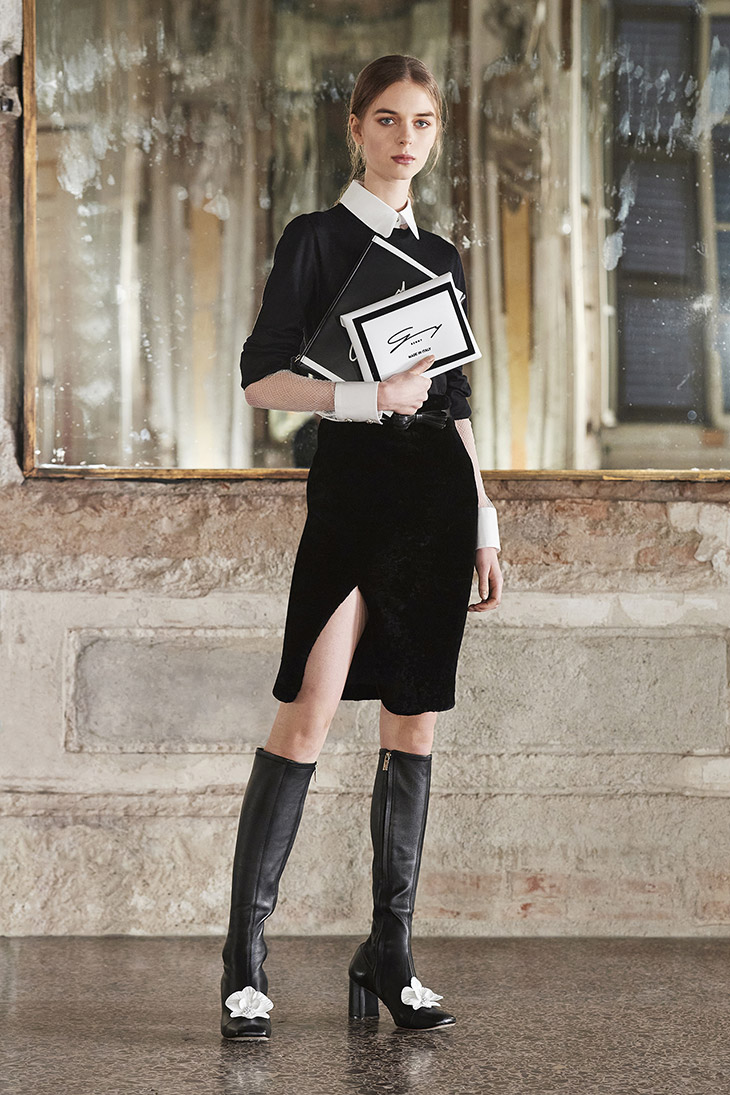 Eveningwear gets sensual and intriguing. The highwaist cuts of skirts and dresses evoke a tuxedo look, while lace bodices draw butterf ly motifs on the skin. Luxury sparkle is created through shimmering sequins and lurex fabrics in dark blue tones mixed with strawberry red touches. Blue is paired with purple in the elegant jacquard fabric used for an ultra chic tuxedo, its mannish elegance balanced by the femininity of a mini lace frock embroidered with 3D butterf lies for a cloud-like effect." from GENNY
STYLING: Paolo Turina
HAIR STYLIST: Davide Diodovich – W-MManagement and Wella Italia Team
MAKE-UP: Lloyd Simmonds