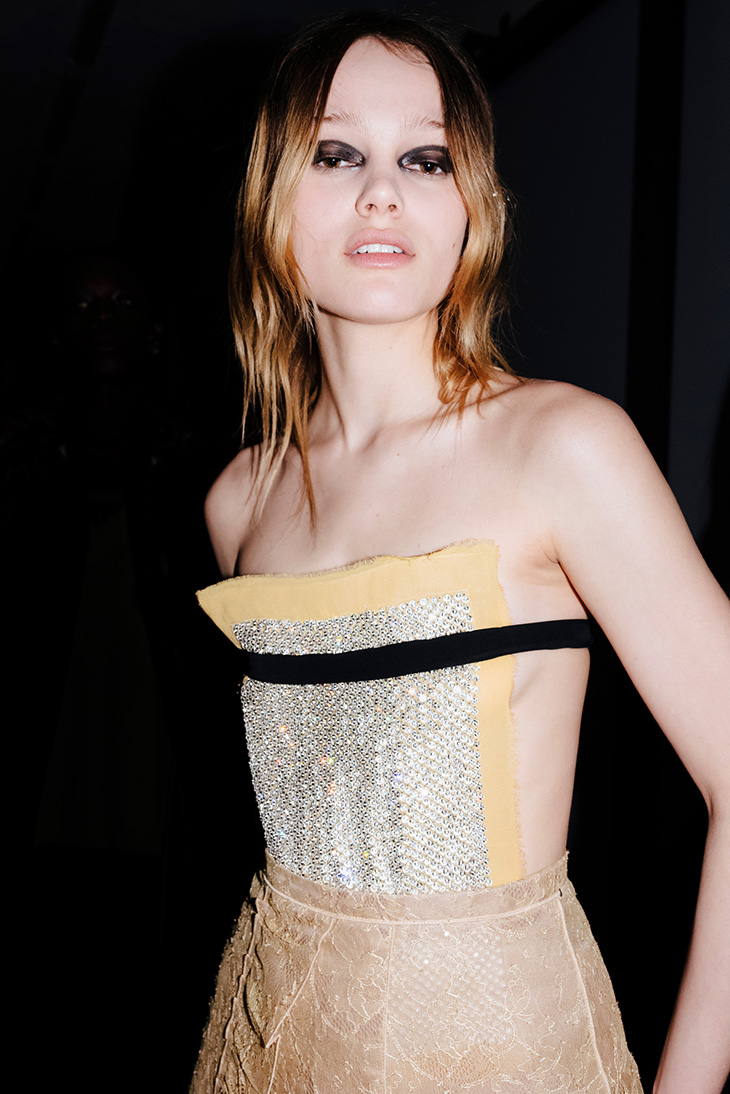 Milan Fashion Week wrapped up the Fall Winter 2021 season with no-audience collection putting together for the first time an entirely digital agenda. Going digital was also the case with the latest from N21 featuring both men's and women's collections by the label's creative director Alessandro Dell'Acqua.
While N21 opted for no audience this season, the team did put together a runway presentation at the brands headquarters in Milan.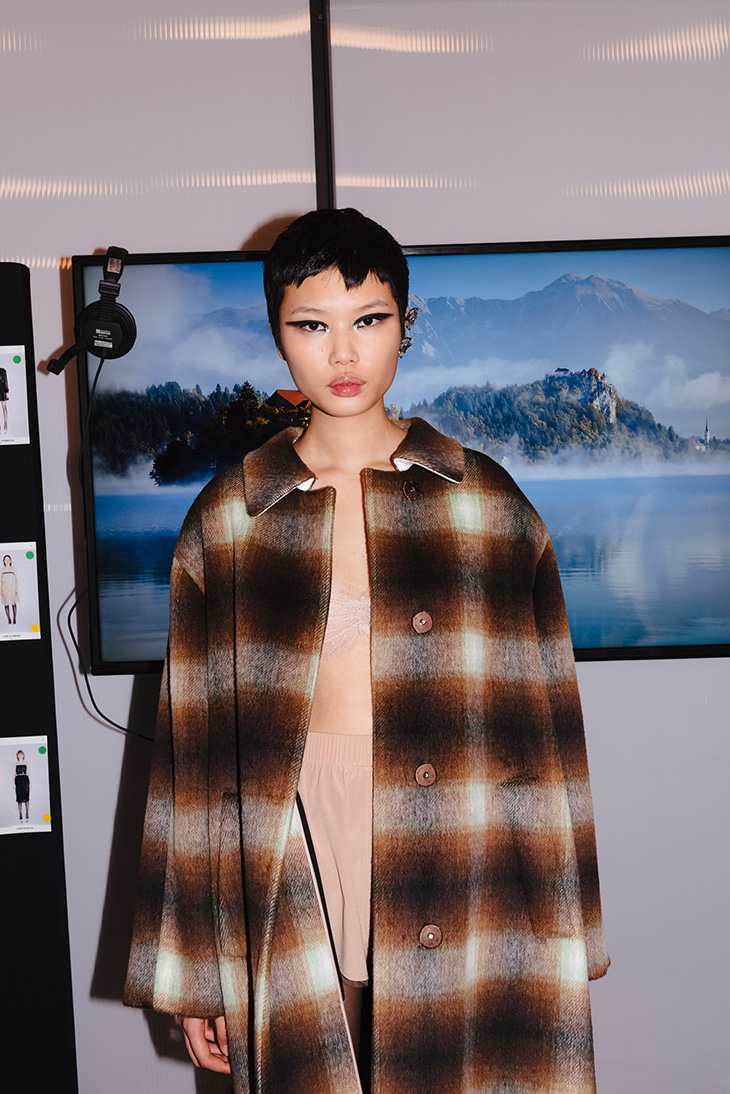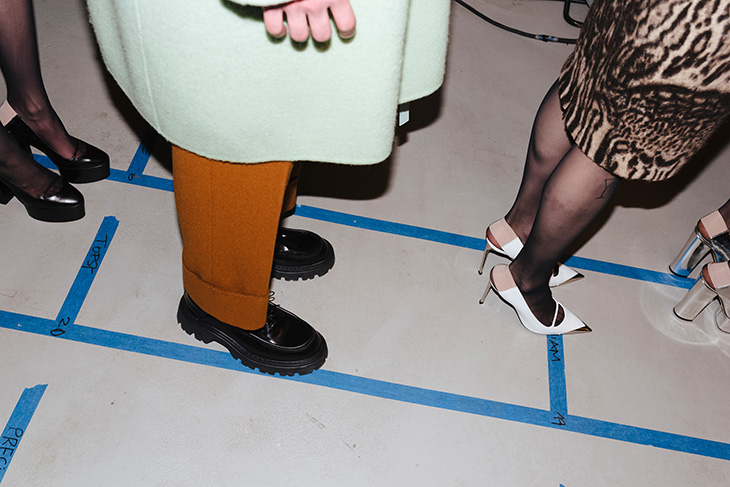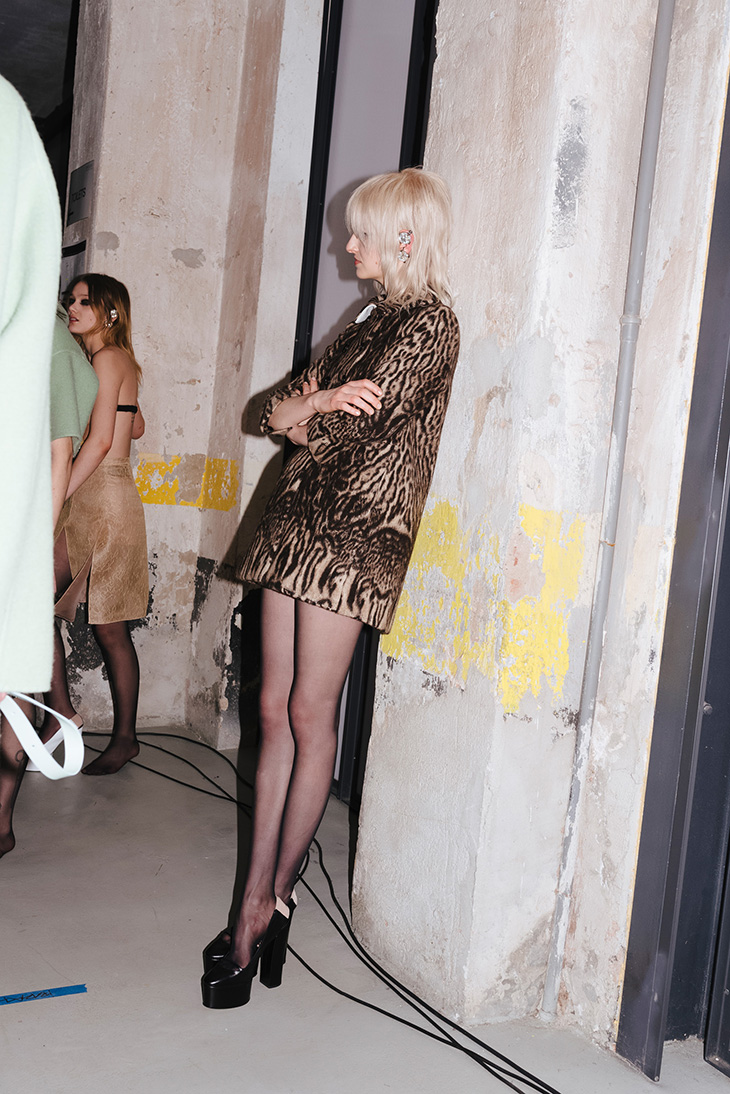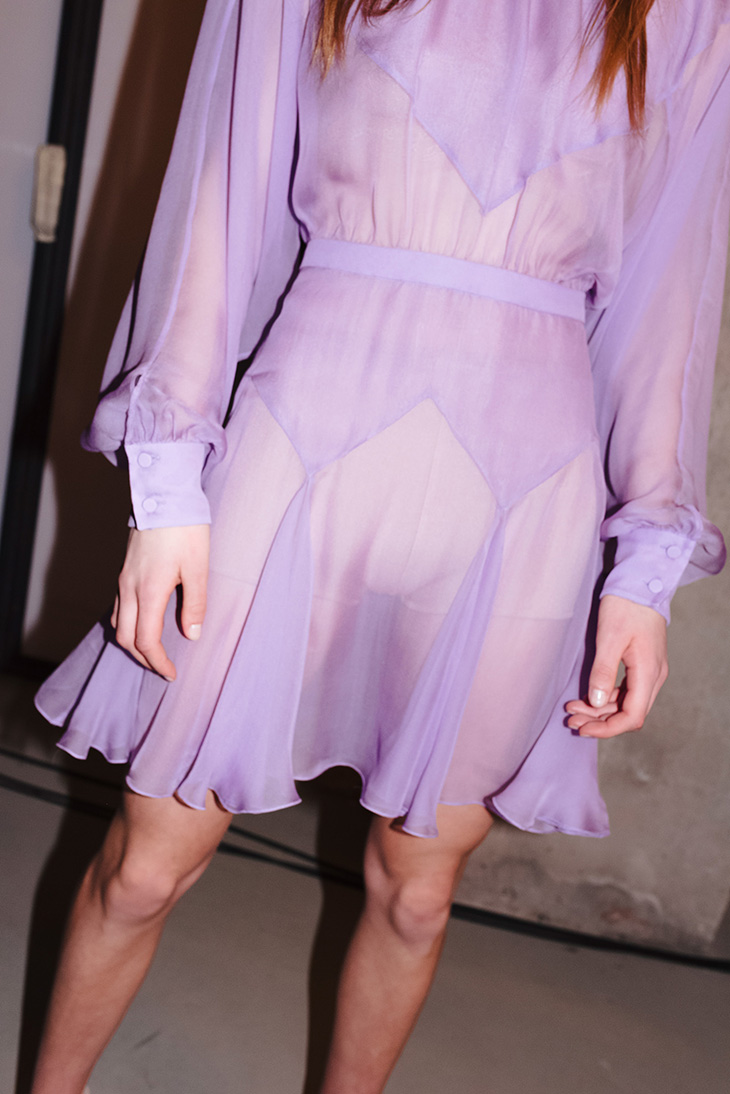 "Short melton cabans with sheepskin lining, wrap style like the ample coats in a mannish wool check, the same giving definition to mid thigh-skimming dress with crystal trim on collar and short sleeves; little chiffon dresses revealing black lace lingerie underneath, pencil skirts with crystal edging along the side slits; bulky mohair sweaters offering glimpses of nude color underwear, and egg-shaped coats making a statement in animal print wool; lace cloth skirts with organza lining, mini coats with gold button closure; wool bodysuits taking the place of blouses and, as with skirts and short dresses, supporting the sensuality of the sheer black Wolford hose that goes with all the looks in the collection. Meanwhile for men, blouses become see-through black lace polo shirts to sport also with short pants, as well as with coats and sweaters identical of shape, volume and style to the ones for women," N21 team shares their notes on the collection.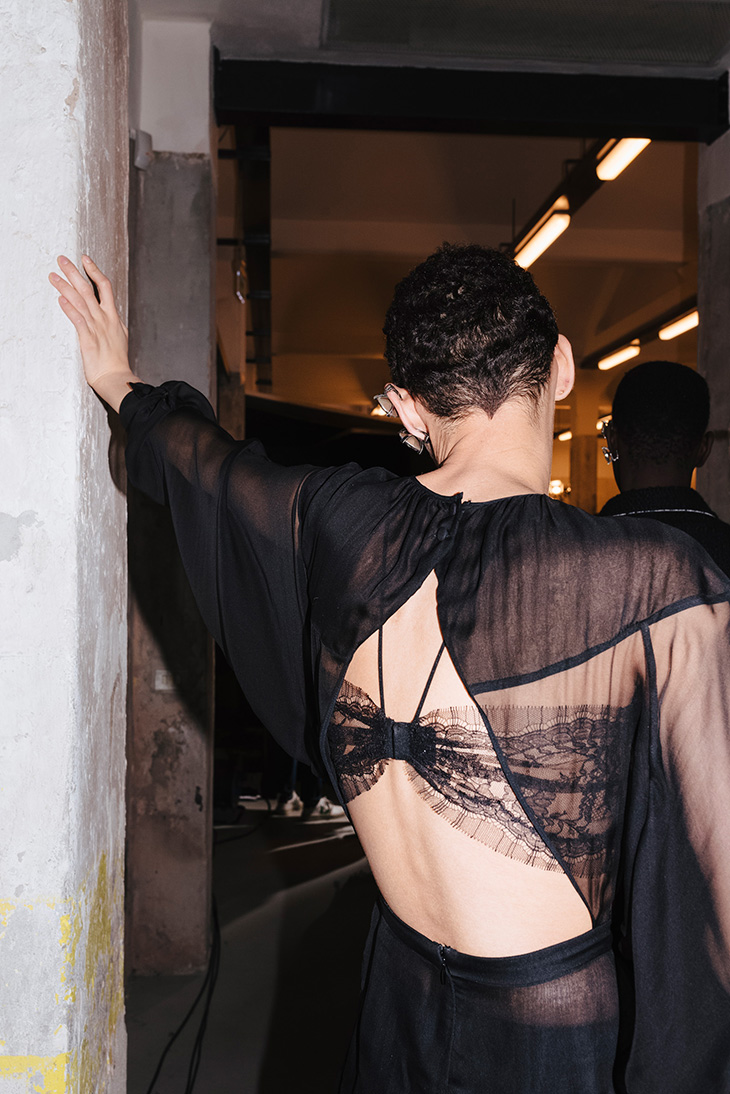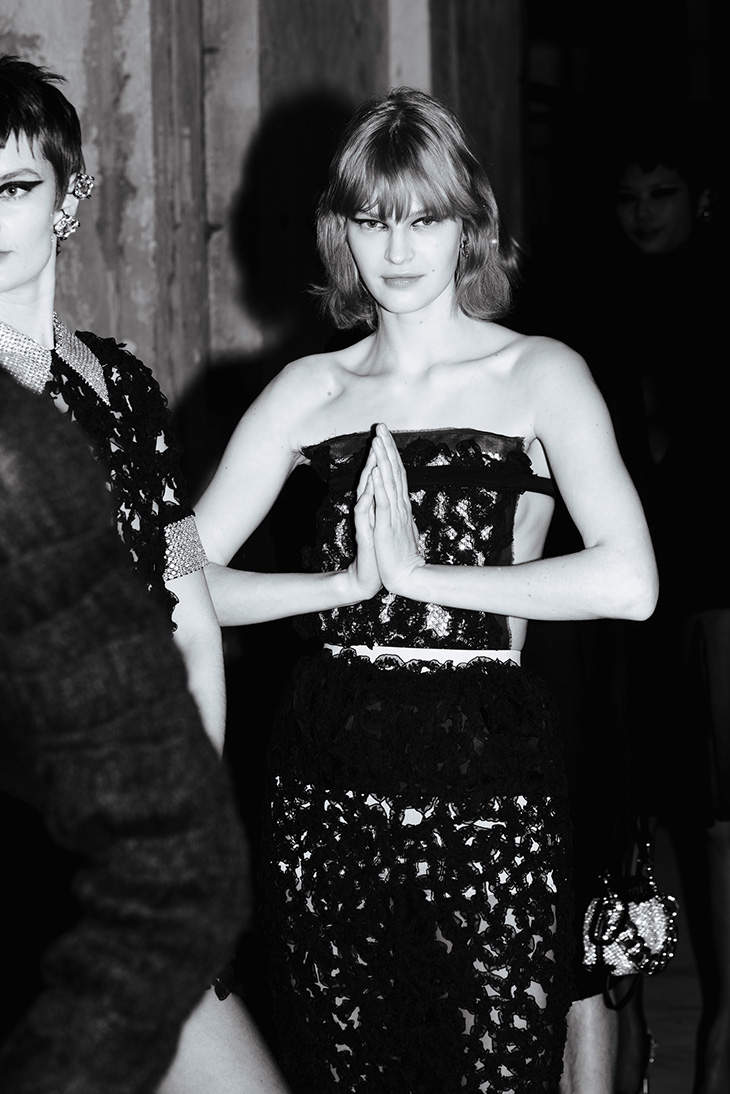 Discover more of the beautifully captured backstage moments from the N21 Fall Winter 2021 in our gallery:
Discover all the runway looks from N21 womenswear and menswear collection runway.
Creative Director: Alessandro Dell'acqua
Stylist: Margherita Moro
Hair Stylist: Paolo Soffiatti
Makeup Artist: Luciano Chiarello
Casting Directors: Evelien Joos, Shaun Beyen
Producer: Thierry Dreyfus
Models: Aivita Mūze, Akon Changkou, Aleksandr Gudrins, Antonia Przedpelski, Effie Steinberg, Elise Van Iterson, Gemma Francis-Burnett, Ibrahima Ndiaye, Kayako Higuchi, Kerolyn Soares, Martijn Faaij, Precious Kevin, Simona Kust, Tamsir Thiam, Topsy , Valerie Scherzinger, Yuki van Gog, Yura Nakano, Zoe Petit, Zso Varju