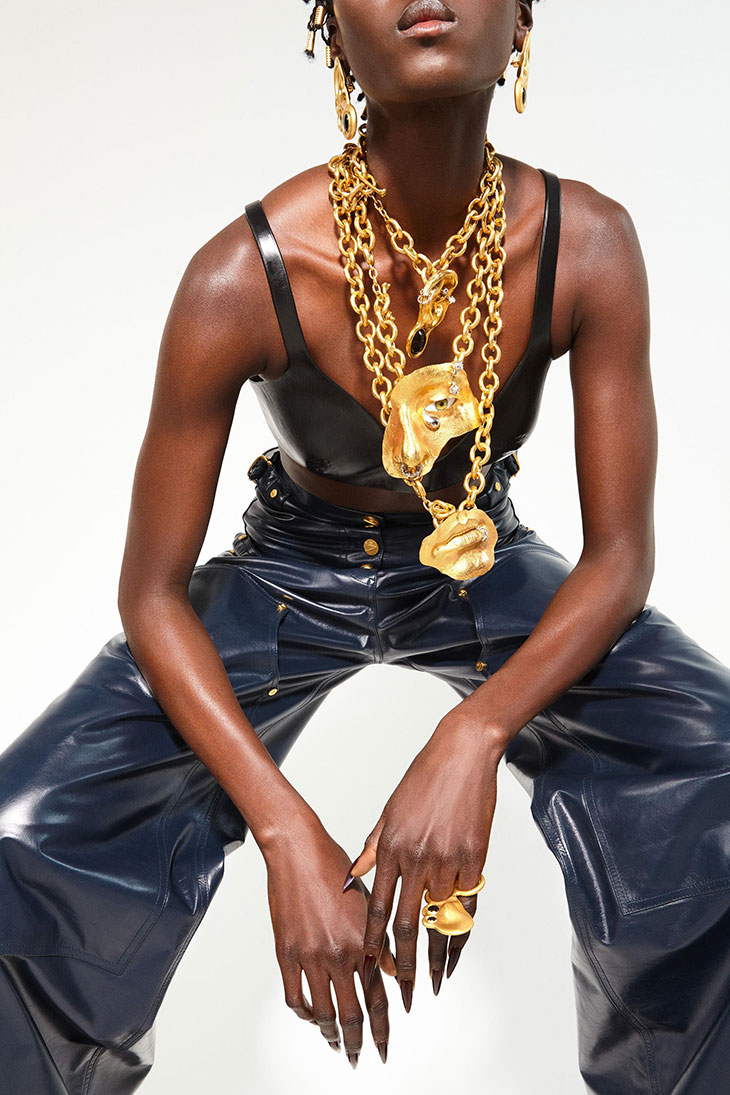 For Schiaparelli's Spring Summer 2021 jewelry collection, artistic director Daniel Roseberry is drawing the inspiration from Elsa Schiaparelli's obsession with anatomy. Revisiting house's iconic surrealist motifs, the jewelry line pays tribute to the body itself.
I love working for couture house, where creativity still defines the mission and is never treated as an afterthought. -Daniel Roseberry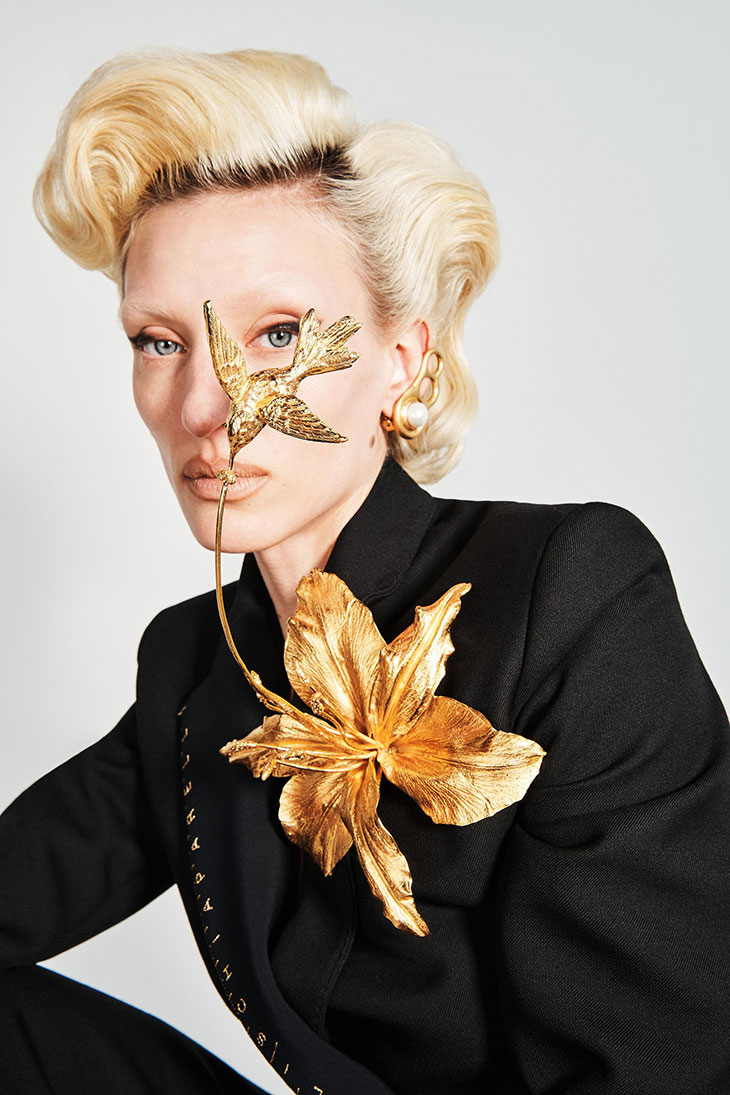 The second part of the collection focuses on the body and bijoux, a key element of the house's visual vocabulary. Here you have dialogs between hard and soft, machine and human, metal and fabric. Here is a delicate pair of human lungs, seemingly crafted from a web of capillaries dipped in gold, worn atop severe black crepe gown. Here are moldings of the torso paired with a stole made of black shredded trash bags that are knit together in pure silk. Also bijoux becomes embroidery: the nose, the stomach, endless pairs of lips and ceramic eyes, hand-patinaed in the house's signature Giacometti-inspired gold, and set in rococo frames. Here are the accessories: a minaudiere shaped like a giant pair of lips; a belt clasp with a cast hand that seems to hug the wearer across her waist.– from Schiaparelli.
View this post on Instagram
Schiaparelli has officially launched the Schiaparelli Dove brooch that Lady Gaga wore at President Joe Biden's inauguration. It comes in four different sizes, and prices range from $790 to $2,150. All funds will be donated to Lady Gaga's Born This Way foundation, the nonprofit organization committed to supporting the mental health of youths.