Poet Amanda Gorman takes the cover story of WSJ. Magazine's Fall 2021 Women's Fashion edition lensed by fashion photographer Cass Bird. In charge of styling was Jason Bolden, with creative direction from Magnus Berger. Beauty is work of hair stylist LaRae Buress, makeup artist Joanna Simkin, and manicurist Yoko Sakakura.
All art is political. I would say especially fashion, I think about what it meant for the Black Panthers to wear tilted berets, what it meant for African-Americans to show up in their Sunday best while marching during the civil rights movement. And what it's meant to wear rainbow colors in terms of queerness. What it's meant to wear white as a feminist. I love getting to find more superpowers in what I wear. – Gorman on fashion and style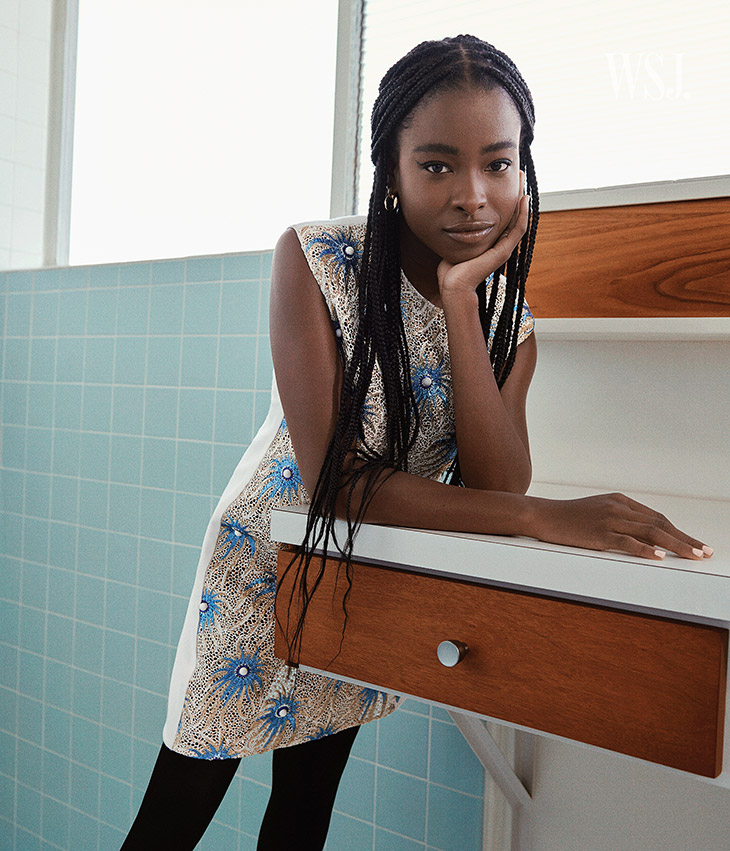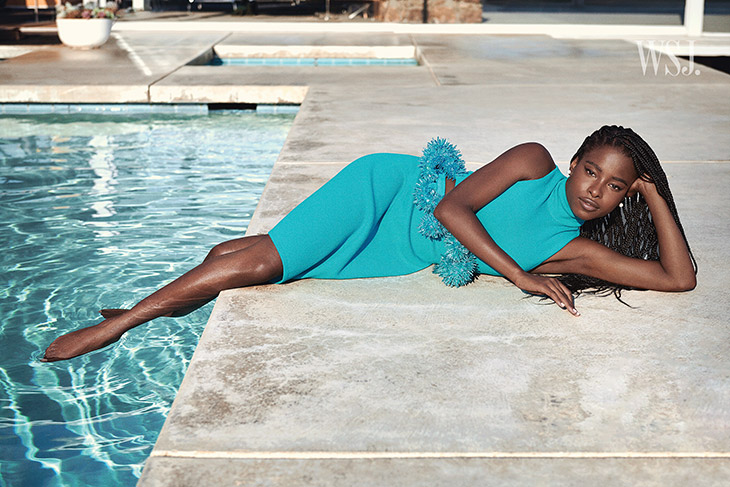 Gorman on her ultimate goal – being President of the United States
When children declare they want to be president—not just of their class but the entire United States—it's usually a fantasy. Gorman committed to the idea at age 11 after her sixth-grade math teacher jokingly suggested she should run. Gorman recalls responding to him in earnest, saying, "You're right. That's exactly what I'm going to do." She's shared her plan to run in 2036 many times over the years: She wrote it as her career goal on a questionnaire for the L.A.-based WriteGirl, a mentorship program that pairs girls with women writers. She's said it in interviews and had it mentioned in her alma mater's newspaper, the Harvard Crimson, in 2018. When she confirms on the record again that, yes, she seriously wants to run for president, she makes it seem entirely feasible. "I think to make the impossible more proximate," she says, "you have to treat it as if it's in reaching distance."
She has been scrupulous about her social media for this one purpose: campaigning for the presidency herself one day. And she plans on fulfilling this goal through poetry. "I used to think about it in the more traditional sense of, OK, we're going to do this poetry thing for a little bit, and then you're going to put the pen down and switch over to politics," she says. "Being able to talk to people like Hillary Clinton and Nancy Pelosi, I realized I don't have to change who I am to be a leader. If anything, those qualities will be what become my strength when I bring them into my field."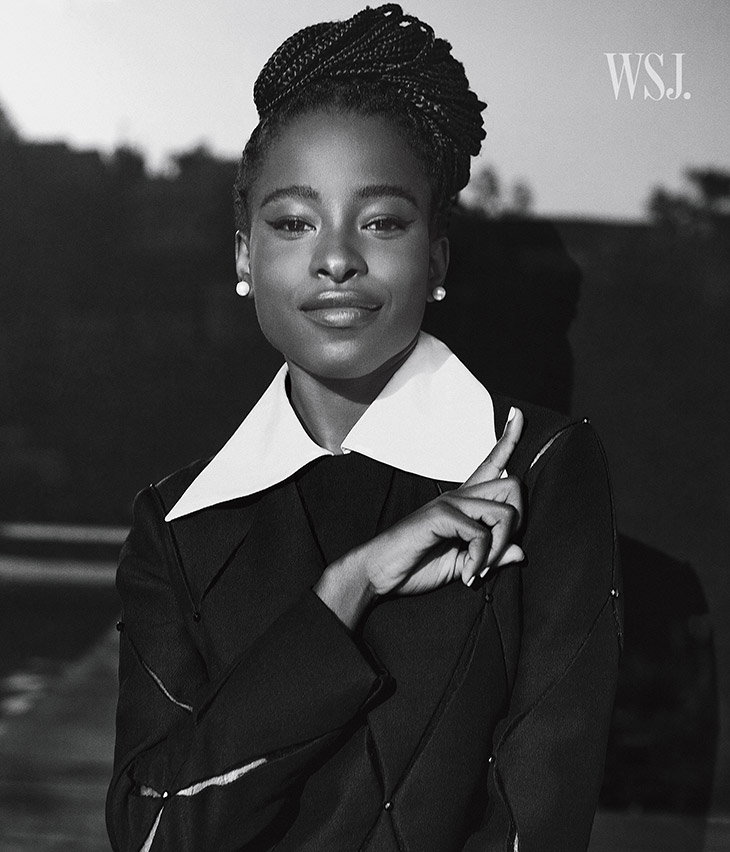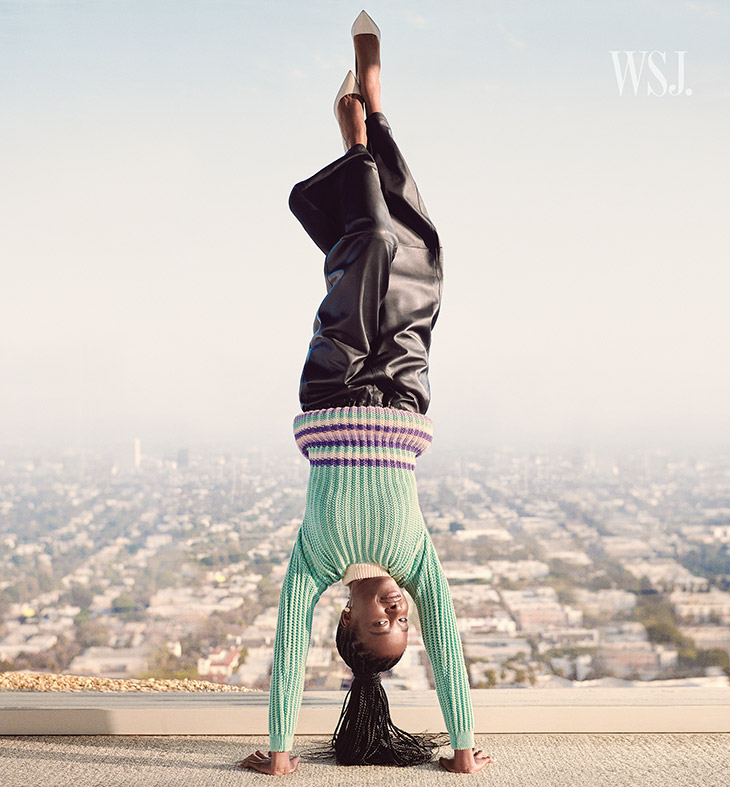 On the power of language in politics:
"It's often language makers who create a rhetoric for movement," Gorman says. "They create a new type of dialect in which people can communicate shared dreams even if those shared dreams have yet to be realized."
On understanding the chaotic nature of the job of President:
"I've always understood the potential of the presidency or political office to both be terrific and also toxic and terrible," she says. She envisions herself not as the next Alexandria Ocasio-Cortez or Stacey Abrams, but as a new political hybrid merging Shirley Chisholm's unyielding activism with the vitality of poet Audre Lorde. She is committed to issues of climate change, sexual assault and human trafficking.
I knew we were in the presence of someone special Looking at her, I see someone who can help us draw even closer to a better, more inclusive America—someone who will use her identity as a Black woman and her ability to connect with others to help reshape and repair the world around us.-Michelle Obama on Gorman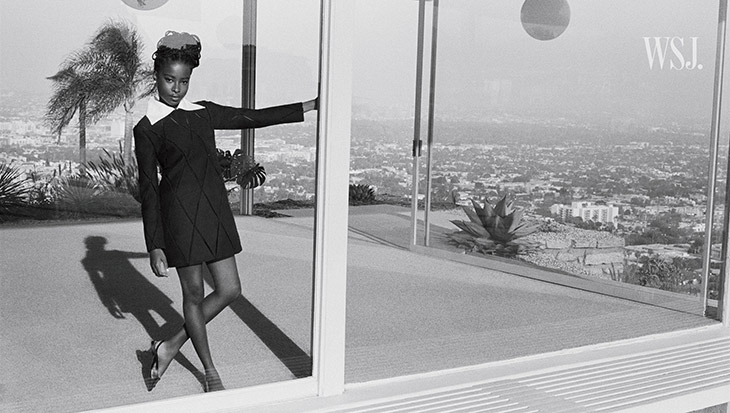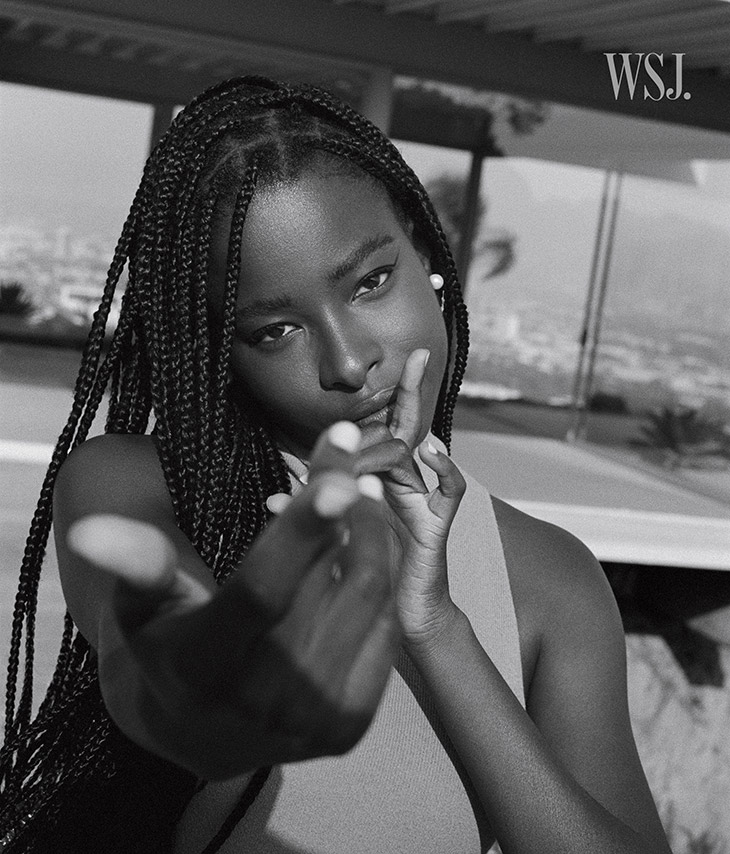 On Oprah's mentorship on navigating fame:
"It's meant a lot to have her type of advice and wisdom. Because a lot of people can tell you what it's like to be a celebrity, but very few people can tell you what it's like to be Oprah," Gorman says. "What it's like to be a Black woman in the public sphere who's also seen as a type of cultural high ground. She's able to help me better understand what's going on with my life and with my, as you might call it, celebrity."
On people commenting that she speaks so well:
"When people used to say to me that I spoke well, I thought they were joking a lot of times. Either this is a jab at my race, or it's a jab at my disability, and I don't know which it is," Gorman says. "I think that comments on my ability with words do come from a genuine place for most people. In my case, I was projecting a lot of my insecurities into people's compliments. It wasn't until I grew confident enough in myself that I could hear people praise me for my language and say, 'Thank you. I know.' I've been working a lifetime at this. I would hope I would be good right now."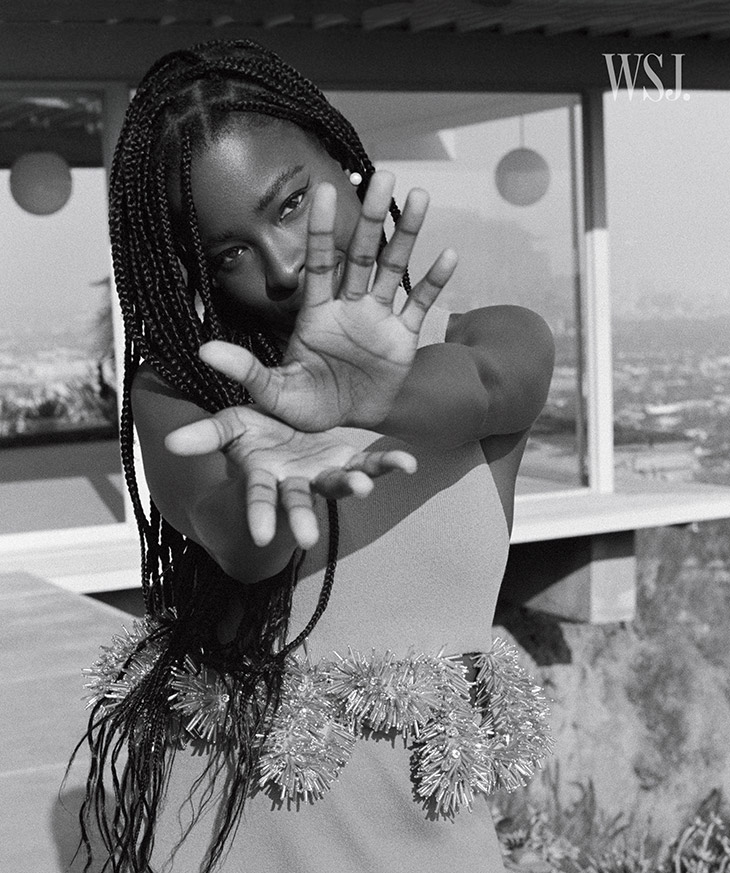 This article is featured in WSJ. Magazine's Fall Women's Fashion Issue out on newsstands Saturday, September 4th.
Photography © Cass Bird for WSJ. Magazine, read more at wsj.com