Photo ©Pierre-Ange Carlotti courtesy of Jimmy Choo
Hailey Bieber is the new face of Jimmy Choo's autumn winter shoe, handbag and sunglasses campaign shot for 2021 by Fashion Photographer Pierre-Ange Carlotti. Campaign was shot with Creative Direction from label's Creative Director Sandra Choi. In charge of the art direction was Ben Kelway studio.
"Hailey is the embodiment of the Jimmy Choo spirit today – glamourous, sexy, alluring, daring and confident. She perfectly encapsulates the DNA that is the core of our brand. I love her energy, style and her innate confidence that comes through in each of the images. I am so thrilled we were able to work together to create such a beautiful campaign." shares Sandra Choi the Creative Director of Jimmy Choo
For the first image from the campaign Hailey is wearing SAEDA pumps in fuchsia. Bieber is also the face of label's new Jamie eyewear campaign. We earn a commission when you follow the link to make a purchase. Click here to learn more about how we make money.
Photo ©Pierre-Ange Carlotti courtesy of Jimmy Choo
"This season marks a new chapter for Jimmy Choo. Hailey brings to life the modern glamour that defines our brand." adds Hannah Colman, the CEO of JIMMY CHOO
Photographer Pierre-Ange Carlotti
Creative director Sandra Choi
Art direction Ben Kelway Studio at Sunshine Company
Stylist Ilona Hamer
Production Production Club
Talent Hailey Bieber at IMG Models
Hair Stylist Mara Roszak
Makeup Artist Kate Synnott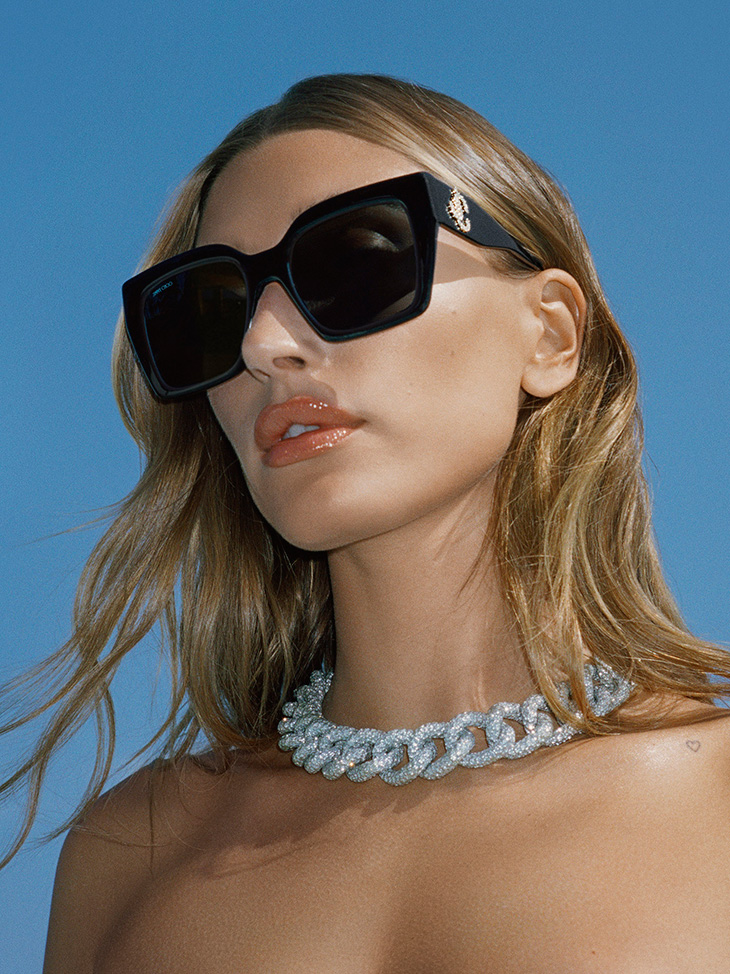 Discover the complete Jimmy Choo Autumn Winter 2021 collection shoot with Hailey Bieber in our gallery: