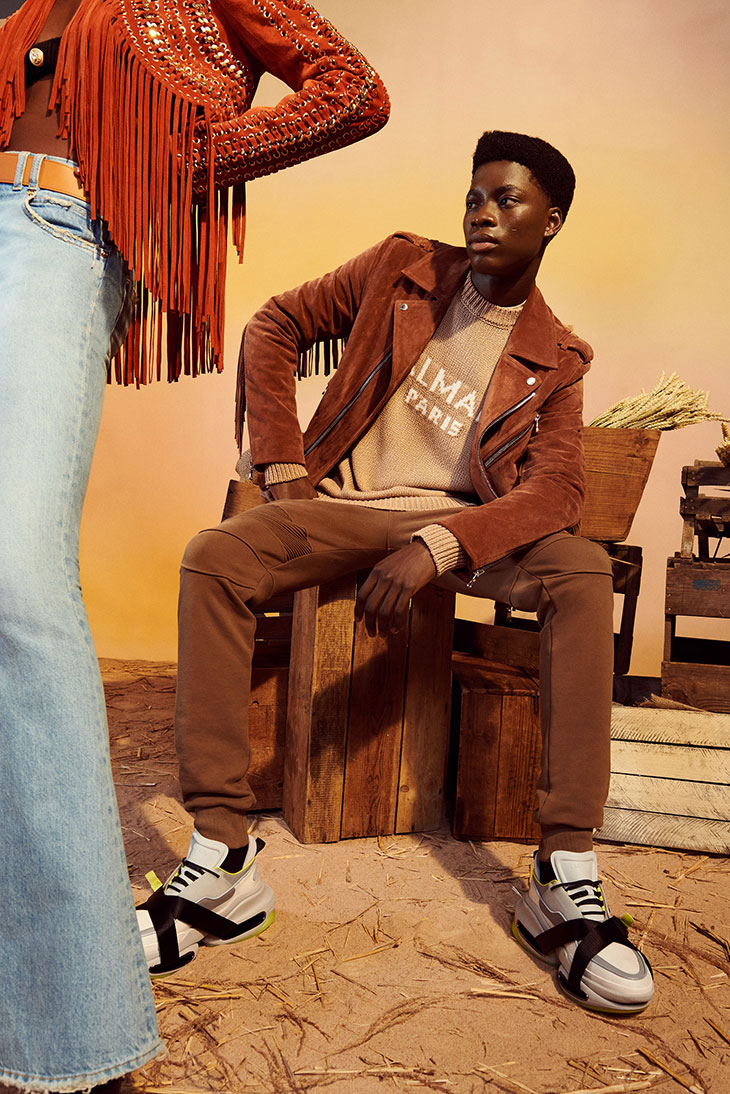 French luxury fashion house Balmain has collaborated with Netflix on the Balmain "The Harder They Fall" limited-edition capsule collection. Launching on Wednesday, November 3rd to coincide with the global release of The Harder They Fall movie on Netflix, the collection features the men's and women's ready-to-wear and accessory designs. I think that this capsule collection's fringe-and-suede spirit will look just as at home when worn by Balmain Army members on the avenues of Paris as it would on Nat Love, Rufus Buck, Stagecoach Mary, and Trudy Smith in the beautiful open spaces of the American West. – said Olivier Rousteing about the collection.
CLICK TO SHOP THE COLLECTION ON FARFETCH
We earn a commission when you follow the link to make a purchase. Click here to learn more about how we make money.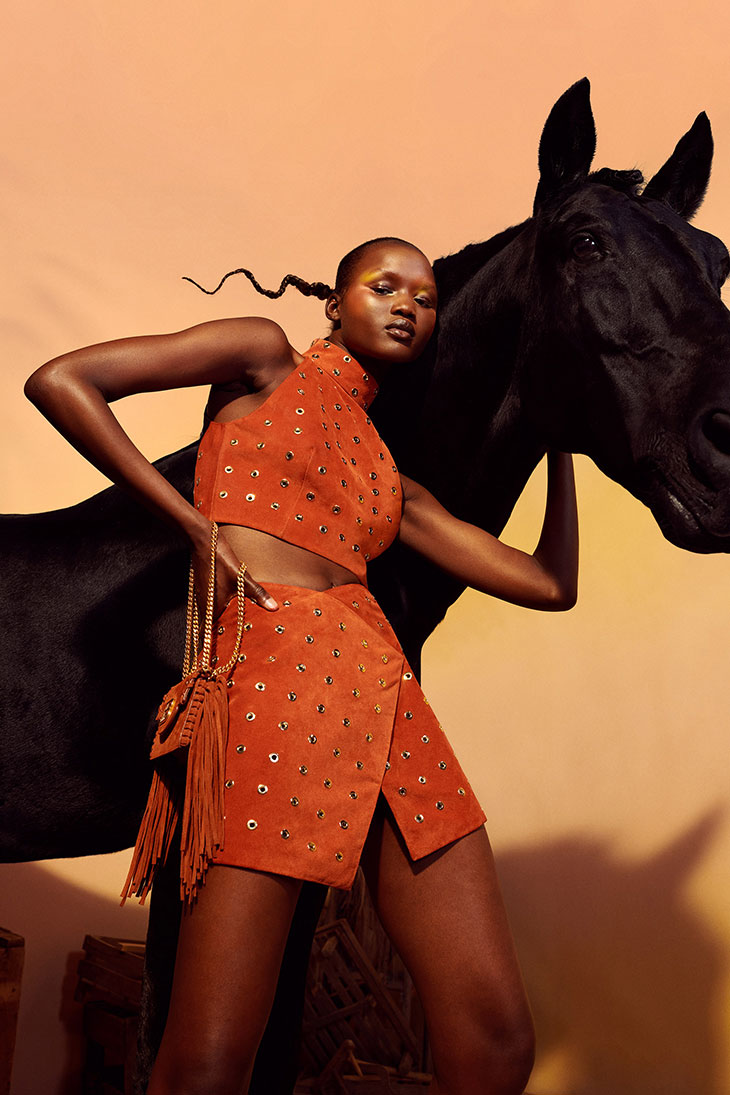 While this may be Netflix's first luxury fashion collaboration, this partnership actually builds upon a long and unique Balmain history. Ever since its earliest days, this house has partnered with cinema. Pierre Balmain loved using his designs to help tell stories. He created the costumes for a multitude of ballet and theatre pieces, and he was responsible for the wardrobes of over fifty European and American studio productions. And while doing that work, our founder seems to have had no fear in pushing back against the conventions of his time. For example, while other Parisian couturiers refused to dress a young Brigitte Bardot, due to fears that their aristocratic clients might be uncomfortable seeing house designs on "a vulgar display on the screen," Pierre Balmain was more than happy to create outfits for some of that star's most iconic roles.

Today, we continue Pierre Balmain's distinctive legacy of always pushing boundaries. My team and I know that fashion—even from a historic Parisian couture house like Balmain – is only made more relevant when it becomes more accessible via an integration with today's most compelling stories and music.

– Olivier Rousteing, Creative Director, Balmain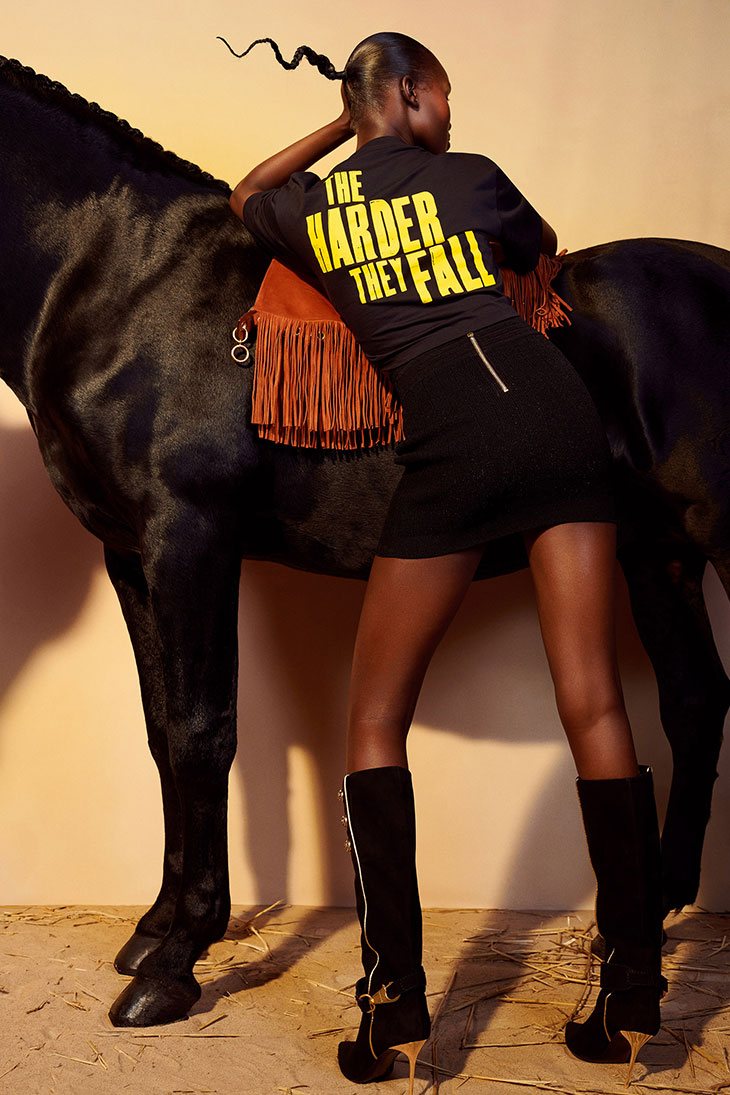 FARFETCH will bring The Balmain x The Harder They Fall collection to life by creating 3D social content for Instagram. Fans of the film and of Balmain will be transported into the film sets through social media to shop the capsule collection on FARFETCH.
CLICK TO SHOP THE COLLECTION ON FARFETCH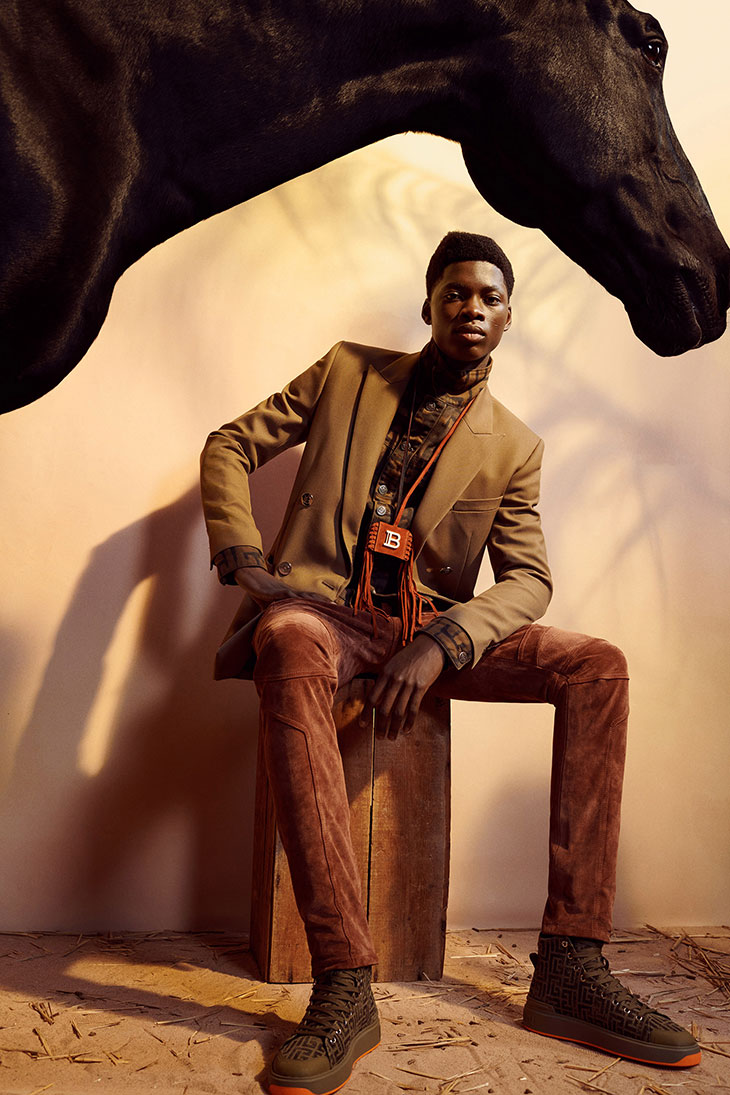 For me, partnering with Balmain was a natural fit. It's the same way that every aspect of this movie was assembled, with instinct and a belief in the people positioned in their respective roles. Both on and off the catwalk Olivier Rousteing has ensured that the Balmain brand represents a strength and unity that gives equality to all irrespective of race, gender, or anything else. Much like The Harder They Fall Balmain is kick ass, taking no prisoners and showing us time and again that that the brand hasn't come to play, it's come to make a statement. A perfect marriage if ever there was one.

– Jeymes Samuel, writer, director, producer & composer of 'The Harder They Fall'
The collection launches on Wednesday, November 3rd on Balmain.com and select Retail Flagships as well as Netflix.shop and Farfetch.com.