An admirable city, a city full of life, intense, a port open to the past and future. – said Le Corbusier in 1928 talking about Barcelona. Combining everything that is most charming about Mediterranean cities, Barcelona is still famous for its relaxed pace, months of endless sunshine, unbeatable food, culture and tradition.
Visiting this cultural epi-center of Europe, we've chosen The Barcelona EDITION as our base to explore the city. The essence of luxury travel, it offers a lasting comfort, extraordinary style, an exceptional level of service and places you right in the heart of the action.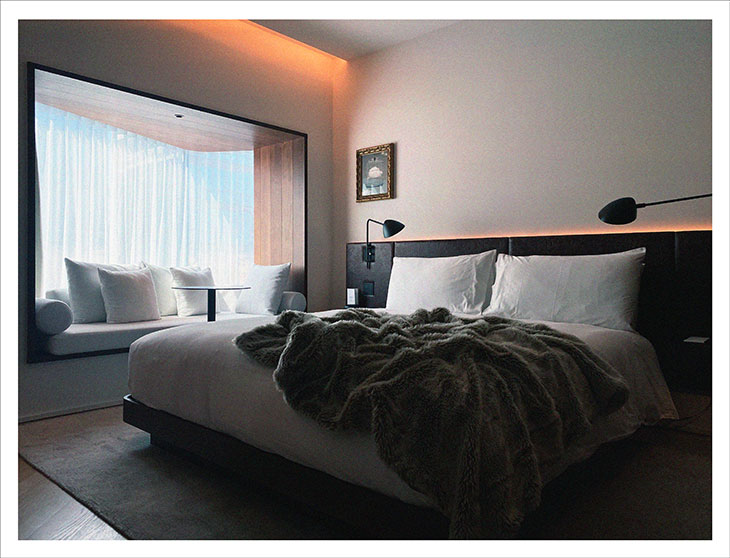 Location
This superior five-star hotel is situated in a prime location, in the city's historical and creative epicenter, El Born. The best of Barcelona's shopping and dining locations can be found mere footsteps from the hotel, while Las Ramblas and the historic old town lie within a few-minute stroll. The iconic Santa Caterina Market is just around the corner, offering all kinds of local specialties. Most of the city's famous landmarks including the Picasso museum, Antoni Gaudí's Palau Güell, and the famed Basilica de Santa Maria del Mar are within a walking distance.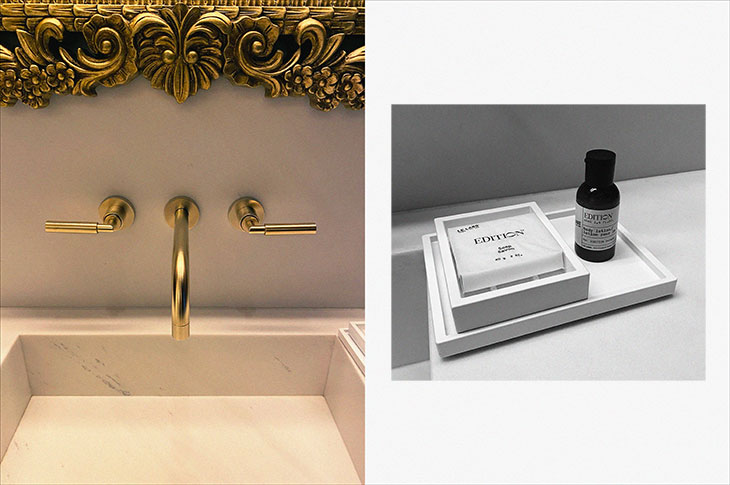 The Idea
Envisioned by the American entrepreneur, hotelier and real estate developer Ian Schrager and Marriott International, EDITION brand offers a personal and unique hotel experience. Featuring the impeccable service, amazing food and beverage and the best entertainment, EDITION Hotels are stunning microcosms of the world's top cities, including London, Miami, New York, Sanya, Bodrum, Barcelona, Shanghai, Abu Dhabi and West Hollywood.
Our desire is to infuse emotion into a check-in/check-out world by bringing each location to life in an intimate, seductive environment.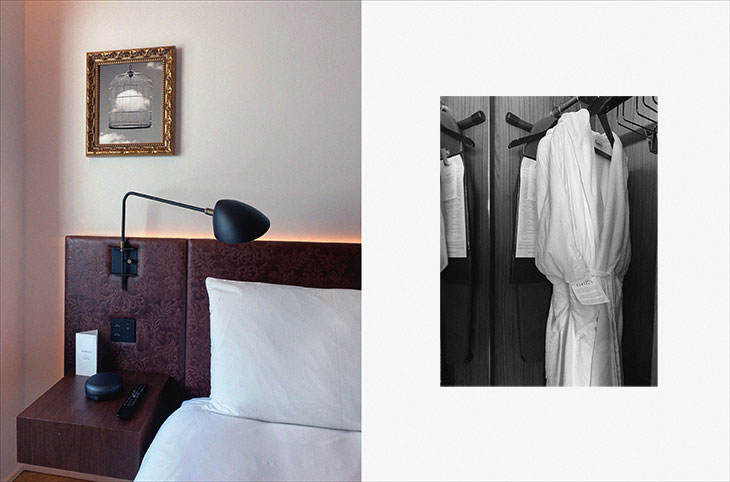 Architecture
The grand and imposing architecture is a work of the Award-winning studio Carlos Ferrater, who transformed an outdated property into a striking, contemporary building that boldly stands out from its graceful 19th-century neighbors. A contemporary, glass-fronted monument acts as an urban mirror to reflect the city's gothic architecture. The architect played with geometric shapes to emphasize light and shade, harnessing the essence of its environment.
Design
From the moment you step inside, you're surrounded by the impressive design, envisioned by Ian Schrager, alongside the famed Spanish interior designer Lázaro Rosa-Violán. The beautifully furnished living spaces feel warm and refined, featuring an iconic chair designed by Oscar Tusquets, sapphire blue Eric Schmitt chandelier and a selection of timeless furniture pieces originally designed by Catalan masters, Salvador Dalí and Antoni Gaudí.
A double-height, open-plan lobby lounge with floor-to-ceiling windows overlooking the street life, provide an ideal setting in which to revel in the laid-back ambience. Intelligent lighting defines the various areas, adding to the overall sense of style.
The hotel features 100 rooms and suites, three restaurants, two bars, a roof terrace with plunge pool and a buzzing lobby, offering a dynamic social hub for guests and locals alike.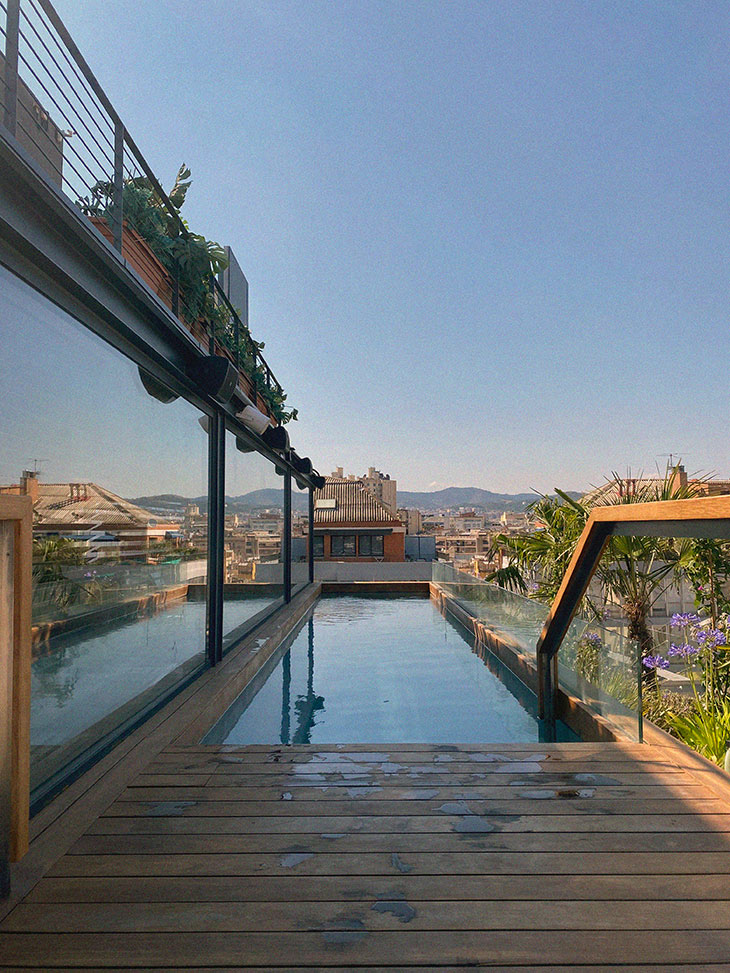 Rooms
Stylish, contemporary interior design extends from the spacious lobby lounge up to the generously sized rooms in soothing, neutral tones. Featuring luxurious details such as herringbone parquet floors, walnut paneling, sliding wood doors, King-sized beds with embossed Spanish leather headboards, built-in window seats, and artwork by Spanish artist Chema Madoz, give a warm and sophisticated touch to each room.
Bathrooms are finished in white Sivec marble, with contrasting brass hardware details, while for a modern bathing experience, there are custom-scented Le Labo amenities.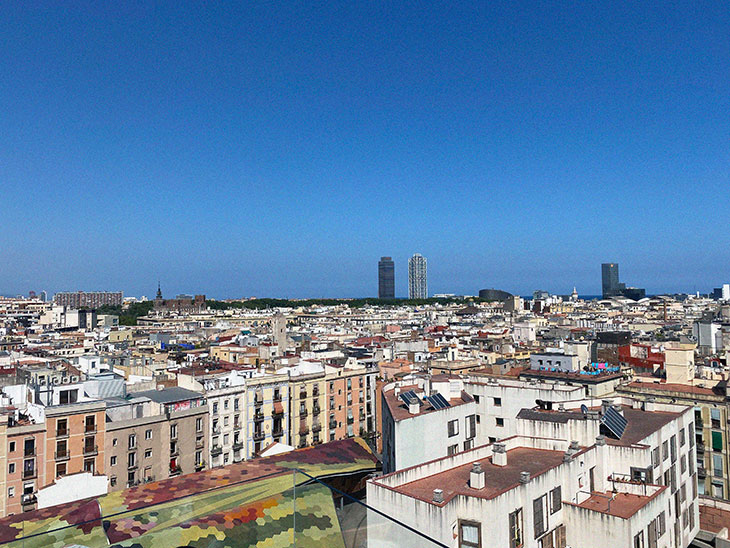 Environmental Responsibility
Barcelona was the first urban destination in the world to obtain UNESCO's Biosphere accreditation for its commitment to sustainability in the tourism sector. Therefore, EDITION started the Stay Plastic Free initiative in order to inspire and influence others to ban the use of single-use plastic. Acting as a leader in sustainability, it is promoting a new kind of travel that shares environmental responsibility.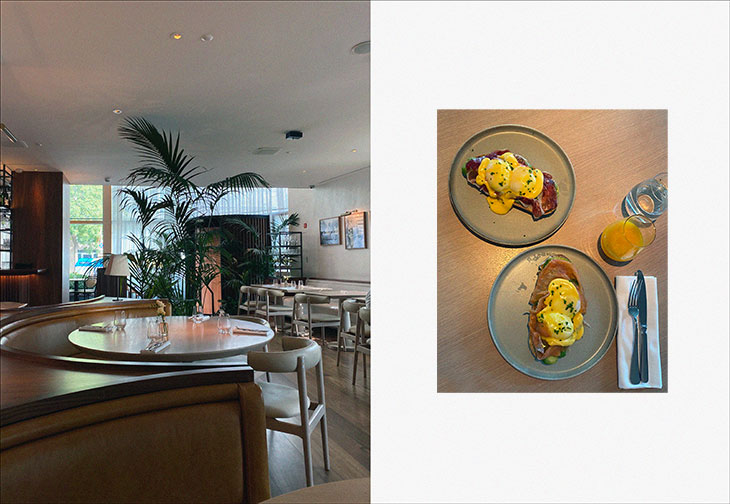 Pool & Terrace Bar
The rooftop swimming pool is an idyllic place to chill on a warm summer's day, while The Roof bar offers an unparalleled panoramic view over the city. Envisioned as a garden in the sky, this abundantly-planted lounge area features colorful Bougainvillea plants and greenery, surrounded by lounge seating and sunbeds situated around the unique plunge pool.