Thailand is a well-known tourist destination, with its pristine beaches and stunning islands. If you're looking for an island getaway close to Bangkok, here are six of the most beautiful islands to visit. From laid-back relaxation to adventure activities, there's something for everyone in Thailand.
So, pack your bags and head to one of these amazing islands! But not before reading these travel tips from DSCENE travel editors:
How to Get Around Bangkok
One of the most important considerations you should make before visiting Bangkok is how you plan on getting around. Unfortunately, there is a lot of vehicular traffic, so catching a cab might not be the fastest way to get around. Using the Metro or the Skytrain is your best bet since there is a train station in practically every area. In terms of getting around from island to island, ferries or flights might be the most efficient approach. Finally, you should remember that while tuk-tuks might seem the best option for travel, they are often the same price or even more expensive than taxis.
Best Areas to Stay
The thing to think about would be where you will be staying. If you are going to Bangkok with your family, Silom would be the best area, especially because of Lumpini Park; the kids will enjoy exploring. If you have come to Bangkok to relax, Riverside is the area for you. It is often described as incredibly charming and is far away from the hustle and bustle.
Meanwhile, Siam is great if you want to do some high-end shopping, Bangkok Old Town is perfect for those wishing to do some sightseeing, and Sukhumvit is the perfect area for those new to Bangkok.
Koh Pha Ngan
The first island you should consider visiting is Koh Pha Ngan, which is situated 12 km north of Koh Samui, the next island. You can get to Koh Pha Ngan from Bangkok by several transportation methods including a bus, train, or plane, and you can choose according to your preference. Many great beaches are on Koh Pha Ngan, such as Mae Haad Beach, Ban Tai Beach, and Ban Tai Beach. There is also the Full Moon Party you can check out and many beach bungalows to rest your weary head.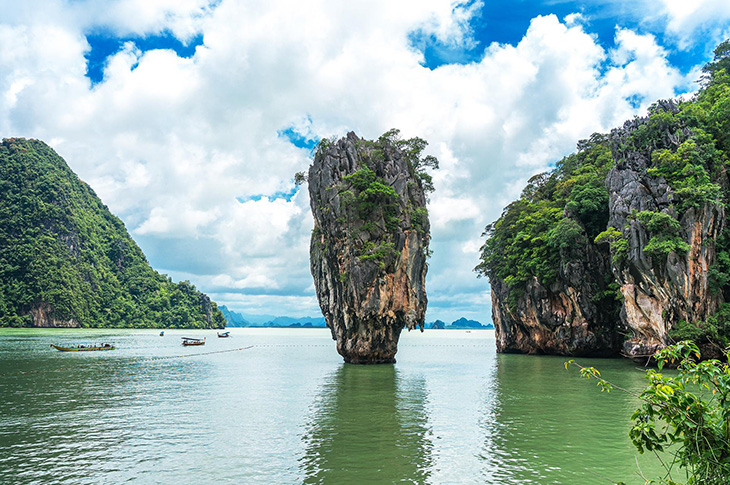 Koh Samui
Another great island to visit when in Bangkok is Koh Samui, which can be found about 760 km from Bangkok. This island is a dream to visit and has many beautiful things to see, from perfect waterfalls to majestic beaches. There is the Big Golden Buddha to see, which is 12 meters high, as well as the At Ang Thong National Park.
Koh Samet
One of the closer islands to Bangkok is Koh Samet, which is 168 km from the city; this also means it is quite popular and will have more visitors. However, this shouldn't stop you from visiting the perfect beaches like Ao Phai, Sai Kaew, and Ao Vong Duen. There are also activities to be found on this island, such as scuba diving, banana boating, water skiing, and jet skiing.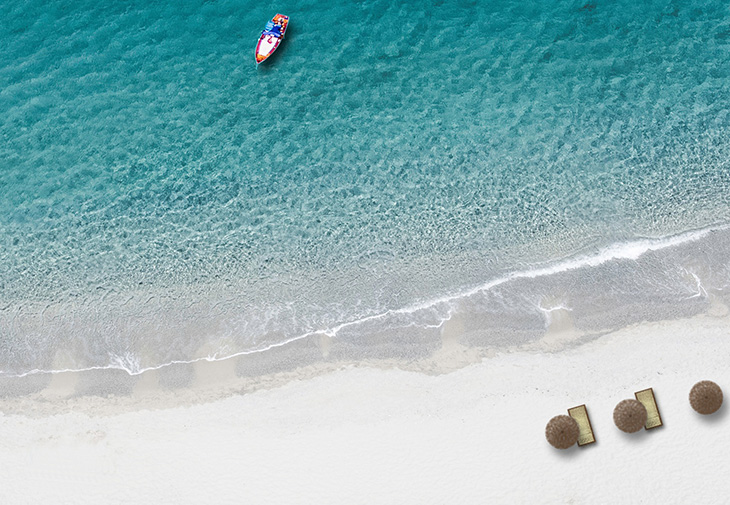 Koh Khram
Another island quite close to Bangkok, 122 km away, is Koh Khram. To get here, you will need to travel to Pattaya from Bangkok on a bus and then use a speedboat from Pattaya, which will take an hour. However, it is absolutely worth it to see the amazing beaches and participate in the various water activities on the island.
Koh Larn
Even closer to Bangkok, 88 km away, is Koh Larn, which is very close to Koh Khram; you could hop between these two islands or stay the night before heading back. If you don't want to travel to Koh Samui to see the Big Golden Buddha, there is a giant Buddhist Monk statue at Koh Larn. In terms of what you can do, there is a banana boat you can ride, sea walking to be done, and parasailing to try.
Koh Si Chang
Finally, the closest island on this list to Bangkok, 75 km away, is Koh Si Chang, which you can catch a ferry from Pattaya to reach. There is a Thai temple on this island named Wat Asdangkhanimitr and a Royal Summer Palace you could visit. In addition, the island is perfect if you want to enjoy a day relaxing on the beach and the tranquil waters.