Ombre nails' popularity has been growing over the past few years. Despite the fact that most people still associate ombre mainly with hairstyles, ombre nail designs are getting on, conquering Instagram feeds and landing on an increasing number of Pinterest walls.
Although ombre nails trend started with "Baby Boomer nails" (French manicure faded nails), it blossomed into compelling nail art that can take multiple creative forms. They look classy on their own, but you can also play with subtle nail art, rhinestones, or glitter, which will give your manicure a new exciting twist.
Compare them together: French manicure vs American manicure
What are ombre nails?
Ombre nails can be defined as a manicure of two or more colors gradually flowing into each other, producing a smooth gradient.
This technique of nail manicure is usually achieved by flowing a darker color into a lighter one. For example:
two colors of similar opacity that flow, little by little, into each other, producing another beautiful color when they meet. You can use red and orange nail polishes purchased at semilac.ie, which together will produce an orange gradient color that will work great for sunset or galaxy nails,
glitter shade flowing into a solid color or the other way around producing a milky effect,
pigment gradually flowing into a solid color.
Truth be told, ombre nail manicures can be created from any direction – from the top to the bottom, the other way around, vertically, or diagonally. It all depends on your preferences and the effect you want to achieve.
How to do ombre nails?
Ombre nails can be done at a cosmetic salon by a skillful nail technician, but also at home.
If you are confident about your manicure skills, you can give it a go. Otherwise, just use the services of a nail technician, but keep in mind that they usually charge more for ombre nail designs.
Why do ombre nails cost more than full-color manicures?
First of all, producing a flawless-looking salon-quality ombre manicure is not an easy job. There are even special courses to master this skill and learn the best techniques to satisfy customers and create impeccable nail designs.
Secondly, ombre nails require more products. Instead of using one color, nail technicians need to use more colors, glitter, or even pigment to create fabulous ombre manicures.
Last but not least, creating an ombre nail design usually takes more time than full-color manicures.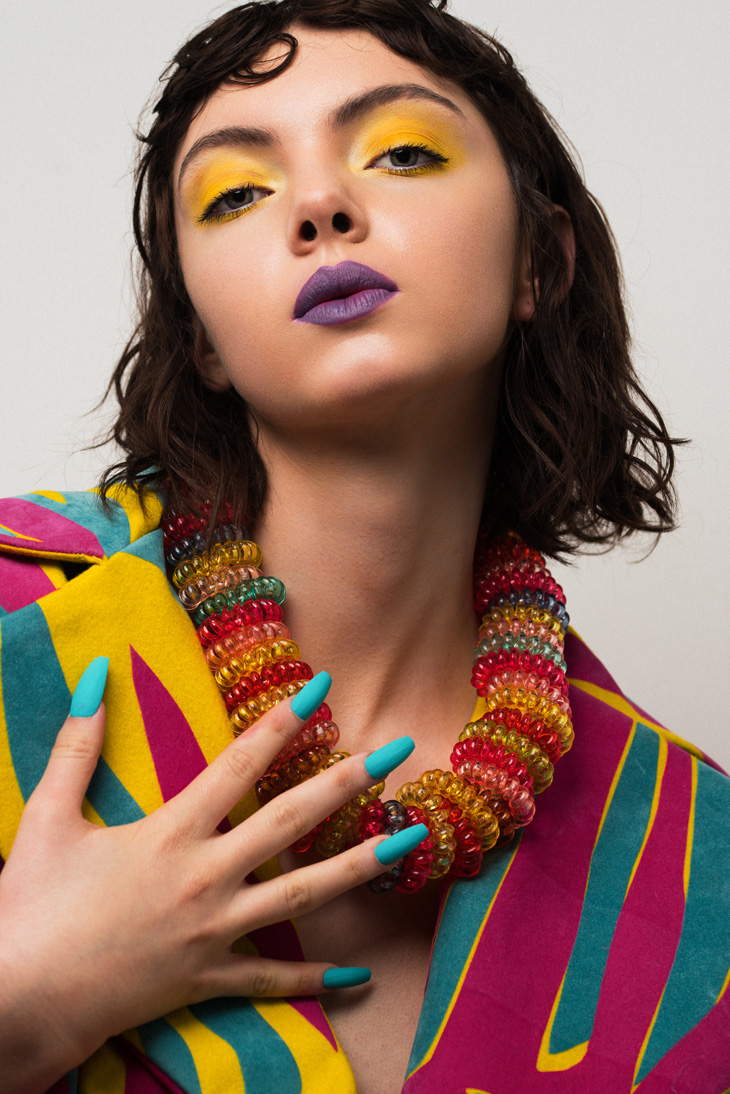 How to do ombre nails at home?
As already mentioned, if you feel confident about your manicure skills, you can do ombre nails by yourself at home. You can use both traditional nail polish, or gel nail polish, but always remember to use high-quality nail products, like those you can purchase at semilac.ie.
There are a few techniques to do ombre nails – for example you can help yourself with a brush or a sponge to create a beautiful gradient. At the beginning, it may seem difficult to produce a perfect design, but you will quickly master this skill and be able to create fabulous ombre nail manicures all on your own.
Read also: Why cleaning your makeup sponges is so important?
Images from DESIGN SCENE BEAUTY SPECIAL: Bold Moves by Conrad Lee – See the full story here