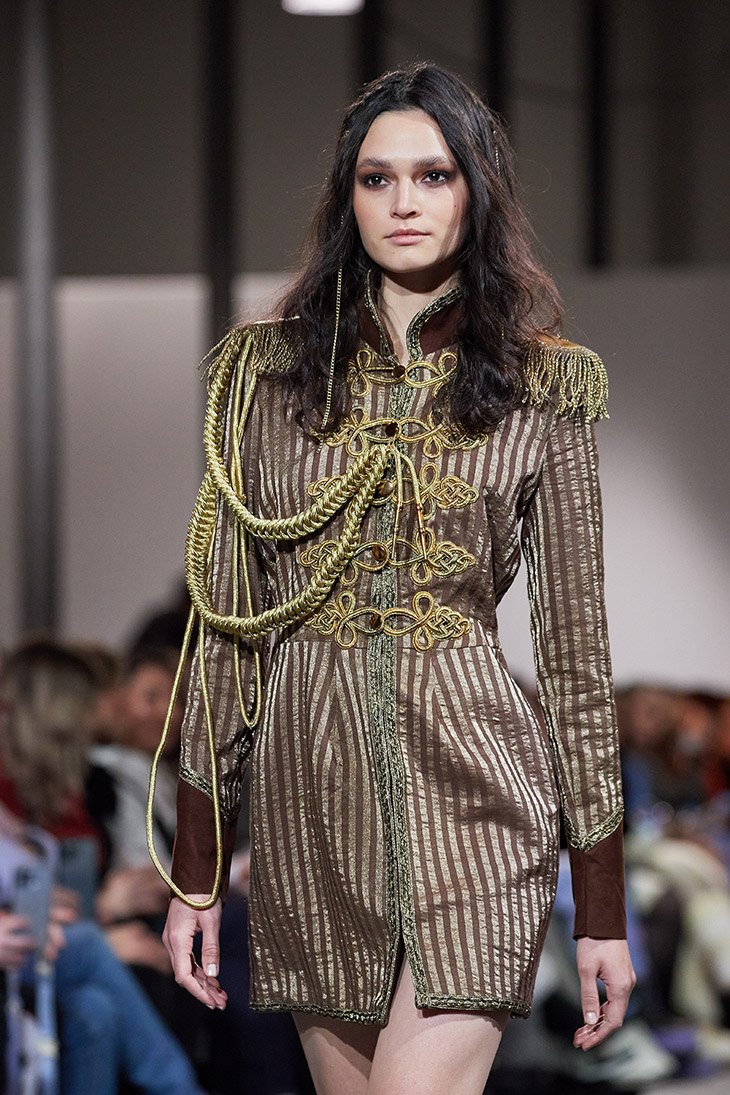 Danny Reinke's Autumn/Winter 2023 prêt-à-couture collection titled 'Grieved Serenity' that contains both men- and womenswear looks, is a tribute to animal welfare and brown bears. The presentation can be interpreted as a statement against the keeping and cruel training of bears for entertainment. With this fashion show, the German designer encourages his audience to support Bear Sanctuary Müritz.
We humans invent even more absurd forms of entertainment and we do it at any cost. We don't even stop at animals and accept that they are hurt and tortured for the sake of entertainment. – declared the German designer.
Today the keeping and training of dance bears is forbidden in the EU and that for a very valid reason: when they are trained 'to dance' with heated metal plates, pokes and other horrible methods, these beautiful creatures suffer extremely. To escape the pain of the heat, they then stand on two legs which looks like 'dancing'. As music plays during this torture, the animals then always stand on two legs when they hear music playing. For brown bears which are highly intelligent wild animals, a life like this is pure torture. It is, of course, not species-appropriate at all.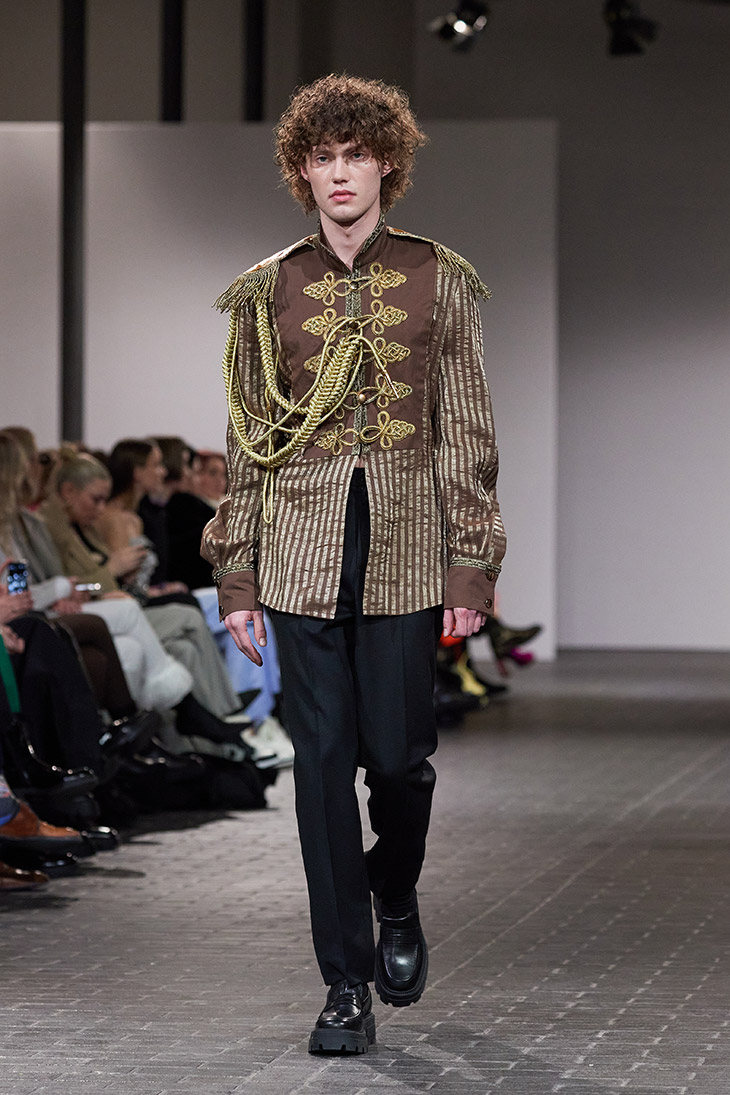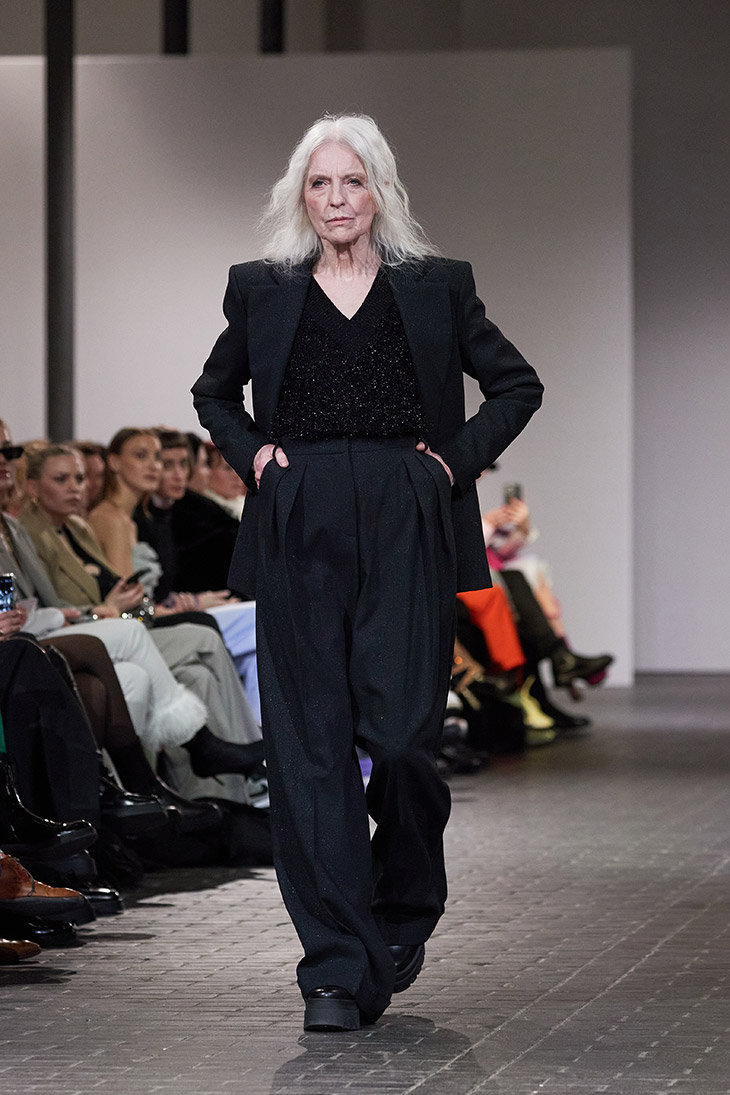 When observing this fashion show, you clearly recognize Danny Reinke expresses his sorrow through a severe, rather gloomy atmosphere. With this mood, he encourages his audience to think about the suffering animals. In addition to that, the range of colours pays a tribute to the brown bears too. It is mainly kept in earthy nuances, for instance brown, beige and gray. Many looks are kept tonal, whereas others contain of a bunch of various nuances. Furthermore golden highlights, scarlet red, subtle patterns and color interruptions can be noticed as well. As material choice, primarily upcycled fabrics are used. The designers' thoughtfulness and sorrow can be realized as well in the use of rough hardware (for instance the rings some models are wearing in their noses remind us of the rings many bears suffer from in captivity). When you have a closer look at the silhouettes of this line, you will recognize that asymmetrical shapes are often paired with symmetrical ones.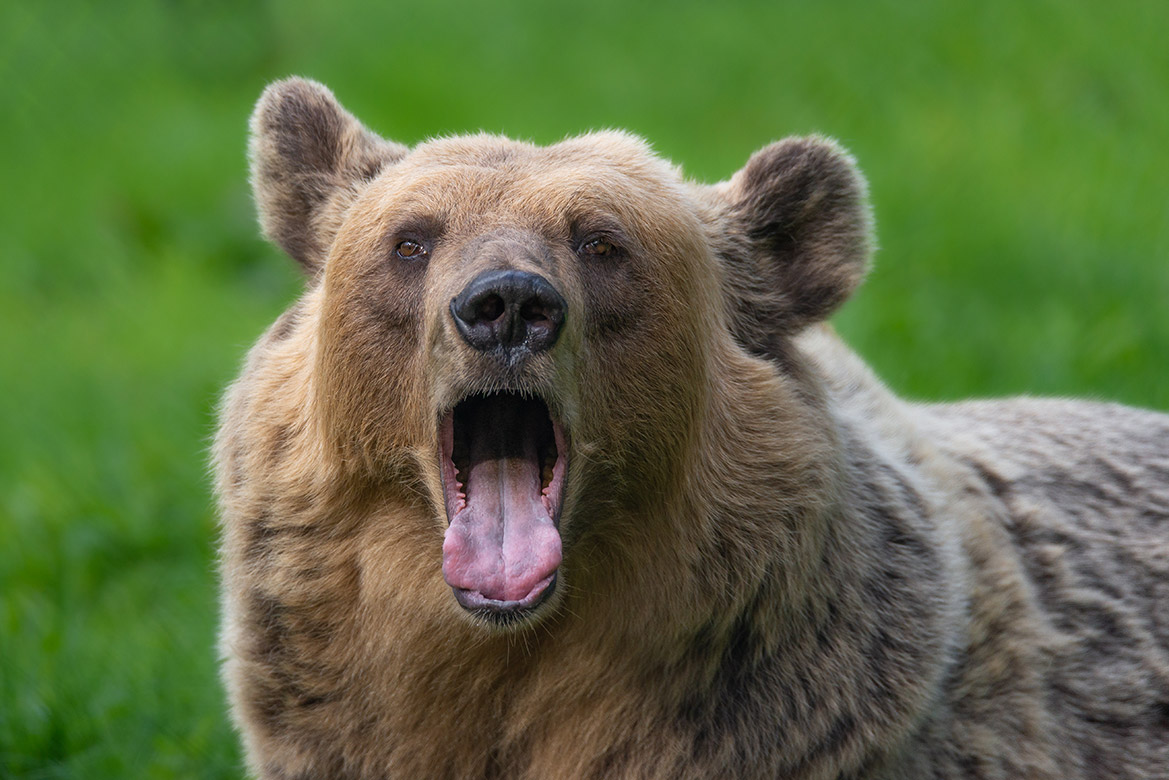 Female Bear Dushi © BÄRENWALD Müritz, Riccardo and Marie Maywald
A part of the proceeds will go to Bear Sanctuary Müritz ('Bärenwald Müritz') which is an animal welfare project that is realized by VIER PFOTEN. With a size of 160,000 square metres, it is Western Europe's largest bear sanctuary which hosts bears in near-natural enclosures where they can live their natural life. It is located in the Mecklenburg Lake District in Germany, at the southern tip of Lake Plauer See since 17 years. At the moment it is a home for twelve brown bears that were rescued from zoos, circuses and private homes. Bears that once lived in captivity cannot live in nature anymore, as they would not survive. Here they can follow their animal instincts and enjoy their animal behaviour pattern.
Now as it is wintertime, Bear Sanctuary Müritz helps its bears to get ready for hibernation: they get enough space to dig dens or in case they don't know how to dig a den or can't, they get wooden cabins or bear houses. Interesting fact: in the wilderness, bears usually hibernate for around two to six months. The mammals in the sanctuary do that for an individual length of time, some of them disappear up to four to six months while others still show up from time to time. During the time, their metabolism slows down and thus, the animals don't eat a lot. Some don't drink and eat at all during this time. While others sometimes show up and look for some food.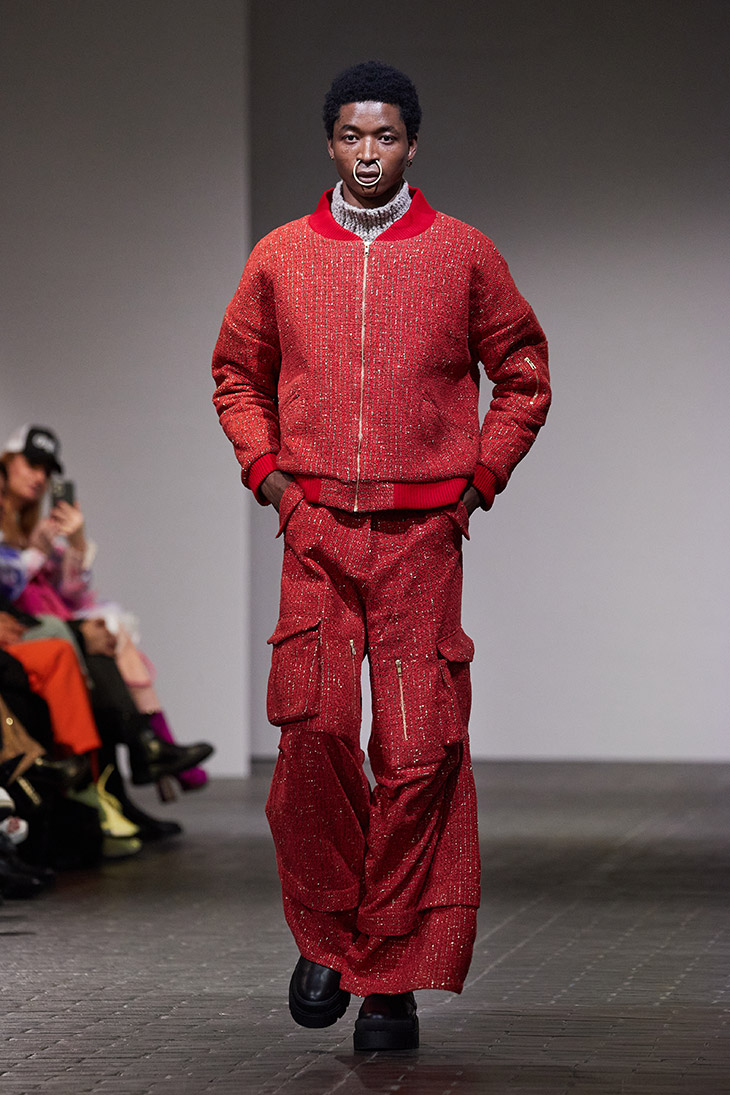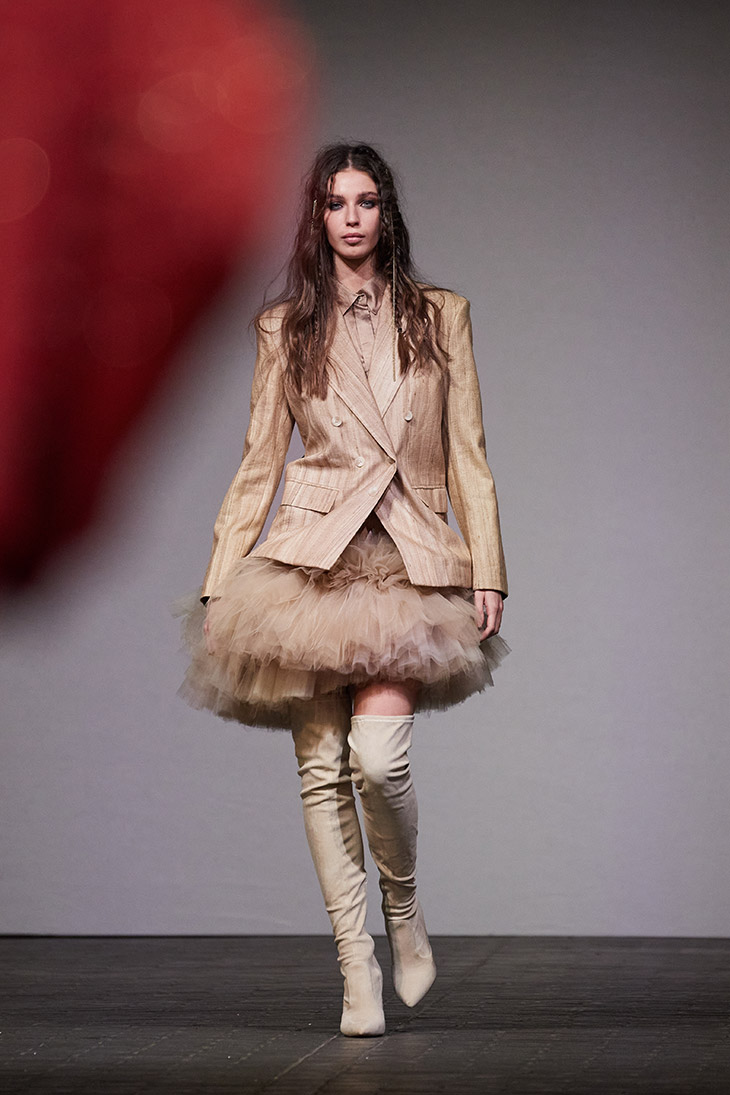 For those who are interested in this project, you can visit Bear Sanctuary Müritz from 15 March to 31 October. It welcomes visitors daily from nine a.m. to six p.m. Furthermore it is also open from 01 November to 14 March from ten a.m. to four p.m. You can spend some time in the visitor centre of the Bear Sanctuary Müritz which is completely barrier-free. Moreover you can enjoy your leisure time in their shop, get some fresh food in their organic bistro which serves local dishes that are mainly vegetarian and vegan, or visit the inner courtyard and the reception area. In addition to that, you can relax in nature and start your tour through the forest area. Worth of mentioning is the fact the paths are very wide so that wheelchairs can pass. However it is recommended that disabled people take an accompanying person with them. Wooden benches invite you to take short breaks and enjoy your time being surrounded by nature. Furthermore very nicely arranged picnic corners invite the guests to take small, enjoyable breaks.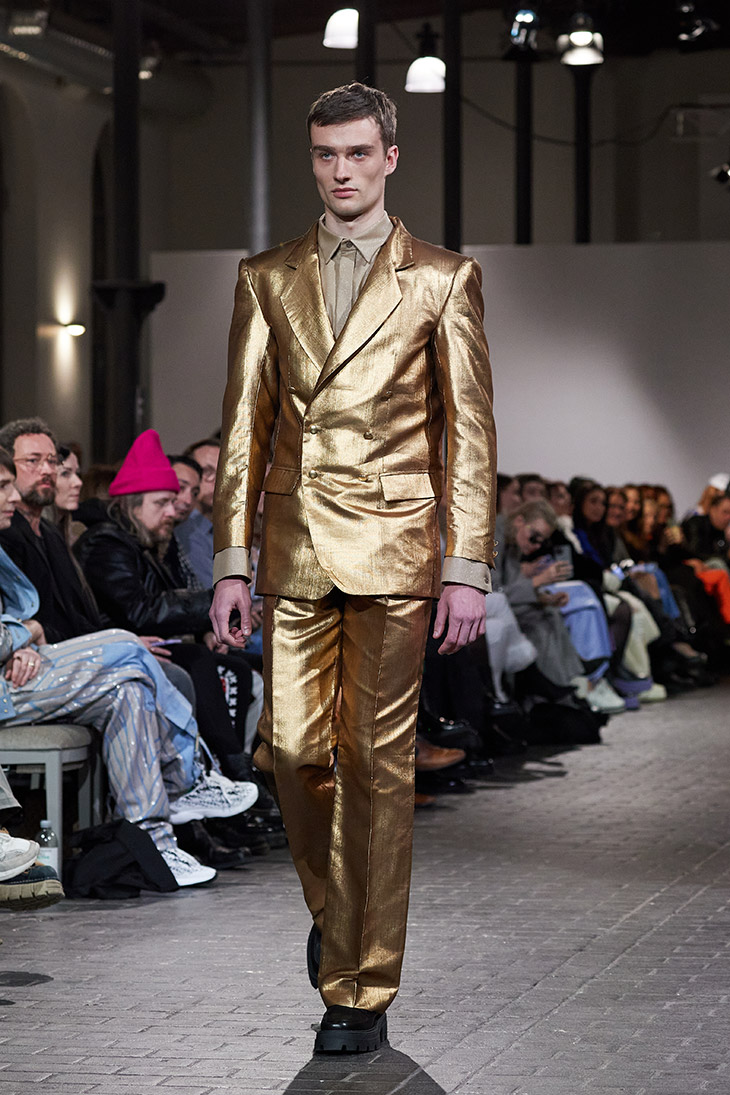 Interesting fact for dog owners: the team built a playground with lots of space and opportunities play for your four-legged friends. It can be found directly next to the Bear Sanctuary. The dogs of the guests can enjoy it for free. Fresh bowls of waters are awaiting the dogs as well!
If you want to support this animal welfare project which gives its twelve bears a new home and new hope, you should visit their website: BÄRENWALD Müritz
Review by Sussan Zeck for DSCENE Magazine
Photography by © Otello Annigoni for DANNY REINKE