British actress and musician Natalia Tena has starred in blockbusters, indie classics, massive franchises, and international hits like Harry Potter, The Mandalorian and Game of Thrones. Natalia joined us for a conversation on her most famous roles, her music, charities and what's to come.
Fashion photographer Jemima Marriott captured DSCENE Magazine's May 2023 cover story. In charge of styling was Abigail White, who for the session selected pieces from Tilly Thomas Lux, Galvan, Casadei, Rachel Gilbert, Margaux Studios, Sportmax, and Taller Marmo. Beauty is work of hair stylist Jon Chapman, and makeup artist Michelle Webb. Lighting by Eric Anderson, photo assistance by Lee Furnival.
See more images + read Natalia Tena's exclusive interview by our editor Maja Vuckovic below: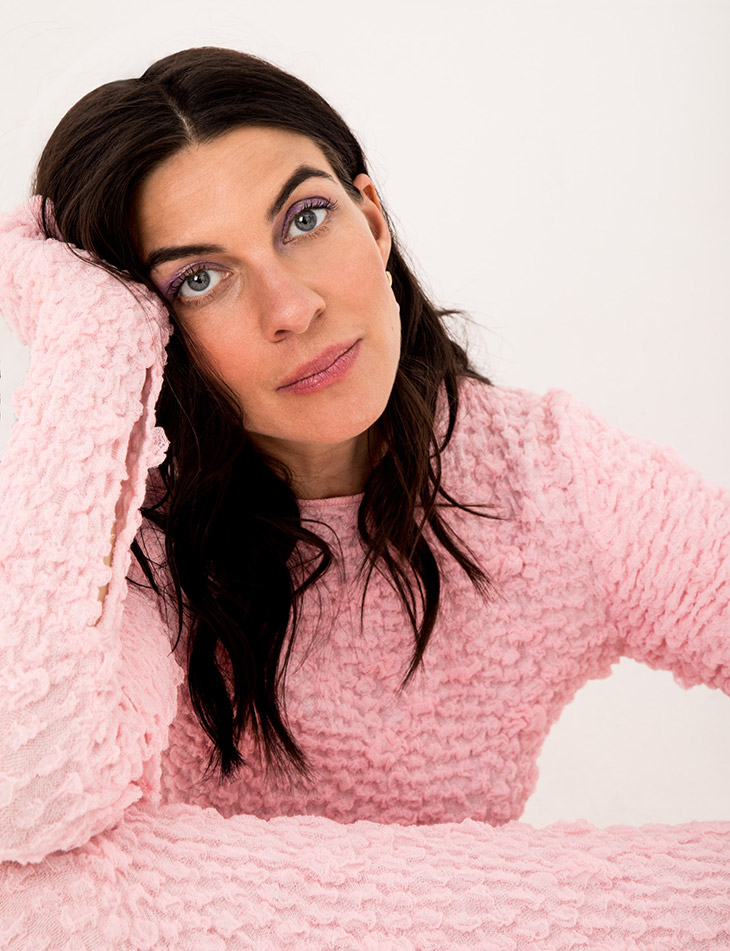 What inspired you to pursue a career in acting, and what have been some of the most challenging and rewarding experiences you've had in your career so far?
Acting was something initially that I fell into by accident and luck with About a Boy. I always loved acting at school, but I didn't think it was something that I could actually do for living! After that, I got an amazing agent and at 19 I did a play called Gone to Earth, touring around the UK with a company called Shared Experience. That was my first real moment of falling in love with the job. In terms of challenges, every job has something you have to overcome! Sometimes it's the elements (freezing your tits off in forest) sometimes it's an accent, sometimes it's a person, sometimes its something physical (like juggling fire or trying to not die on a horse.)
You're known for your roles in popular franchises like Harry Potter, Game of Thrones and most recently John Wick. How has your involvement in these projects impacted your life and career?
Harry Potter did change the game a bit! It meant more audition doors opened for me and then, that coupled with Game of Thrones meant that I could go try out my luck in LA. I went to the LA premiere of Season 3 and off the back of that, got a wonderful agent there that had my back and worked alongside my UK agents to get me jobs. John Wick is now hopefully going to mean I get to do more things in the action, would love to do more stunt stuff! In terms of how it has affected me in my personal life, I'm lucky in the sense that all these characters are minor ones in big productions, so I don't get really recognised and can just live my life!
You're also a musician and singer. How do you balance your passion for music with your acting career?
It's really hard! Music books up months in advance whereas acting, you can have an audition one day and 2 weeks later, you are on a plane somewhere to shoot for 3 months! I had to step back the music as I was constantly letting down the band, so now its something I do more for the pure fun of it rather than pushing it as a double career.
You're involved with several charities, including One Tree Planted and Greenpeace. Can you tell us more about your philanthropic work and what drives you to support these causes?
Yes I support a number of charities in a number of ways but the ones that really mean a lot to me are Orchid Project, women's aid and Refuge. In 2020 I did the whole Camino in Spain and managed to raise a fair bit thanks to so many generous people! I'm driven by the fact that still, in 2023 the violence and oppression towards women is worldwide, it honestly fills me with rage that we still don't have the same social, economic and sexual rights as men.
You've been a vocal advocate for environmental sustainability. How do you incorporate ecofriendly practices into your personal and professional life?
I walk everywhere! Or cycle, which I think is one of the best ways to fall in love with London as public transport in rush hour can make have violent thoughts about humanity! I live on a boat, which is an incredibly low energy home, we have solar and living on a barge means you are very water aware. Unfortunately for my job I still have to fly a lot, although lot of productions are now moving towards using buses and trains wherever possible to limit the carbon foot print. I also love eating all animal products with a hedonistic passion, but I try and curb that during the week and have it as treat rather than a daily given.
You're multilingual and have acted in both English and Spanish-language productions. How has your cultural background influenced your work as an actor and musician?
It means I'm lucky enough to be able to work in more places and do more jobs! I now also have a very hard-working Spanish agent and she is also pushing my corner hard. I did a job called 10,000km directed by Carlos Marques Marcet and meeting him and his team changed my life. Working with him and Lastor Media is pure joy! We have done 2 films together and currently looking at a third, they are my cinematic family.
You've also done some voice acting work. How does your approach to voice acting differ from your approach to live-action acting?
I have a done a bit but I want to do more! This month I'm off to Spain to do a podcast series and I'm excited about what that is going to be like. From the little experience I've had of it, I would say it means you are honed into just thinking about voice. Also, you can do it in your pyjamas!
What advice would you give to aspiring actors and musicians who are just starting out in their careers?
Have a plan B (and C and D if you are safety conscious) that you love, something that will give you a sense of purpose and money for when the jobs aren't coming through. Also, join equity and get a pension plan! Literally takes a few minutes and you never know when a big job is around the corner which means they can fill up your pension tank for when you are older, and the jobs might slow down.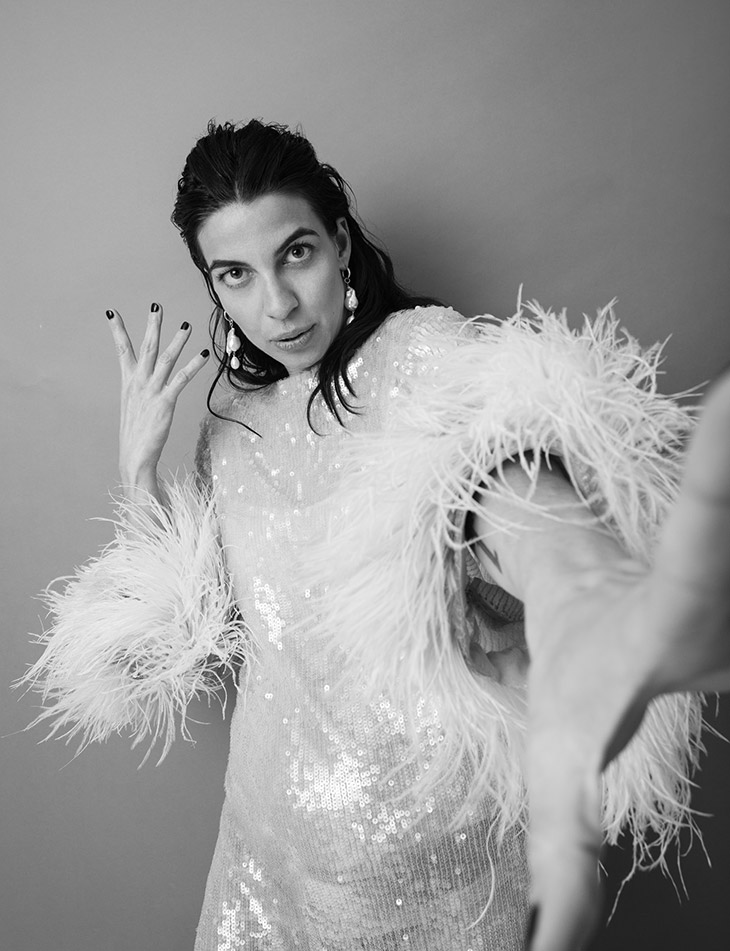 You've had the opportunity to work with some amazing actors and directors over the years. Who have been some of your favorite collaborators, and what have you learned from working with them?
I mentioned above Carlos Marques Marcet and I'll mention him again as he changed my life. Also working with Emma Rice in her then company Knee High. I'd already done some years in the theatre but she was the one that taught me to actually enjoy it rather than be working on auto pilot adrenaline rush to get through stage fright. Also, it's through her and the play (Nights at the Circus) we did that I picked up the accordion and led to my band and playing around the world. More recently, I got to work with Babou Ceesay, who was one of my favourite on screen husbands as well as Chad Stahelski. He welcomed me into the John Wick family with such warmth, felt completely safe in his hands.
What is your personal philosophy when it comes to balancing work and personal life?
Everything all once as much as possible.
You've played some incredibly strong and independent female characters. How important is it to you to portray these types of roles in your work?
It's always a privilege to play women with big ovaries, the more we see it in any art form, the more we normalise in the world. I wish I could say I had a part in choosing these roles but as an actor, you don't have that much of choice other than saying yes or no to an audition. The rest is the hands of the casting director and Lady Luck!
What are some of your favourite hobbies and interests outside of acting and music?
Baking, reading, cooking (and eating), dog, wine drinking (this is a hobby), manically cleaning my house, cross stitching, very long walks listening to Dan Carlin Hard Core Histories, running, dancing, going to see stand up… I don't know how far to go with this!? Eating the world with the ones I love?
You've been involved in both independent and big-budget productions. How does your approach to acting differ depending on the size and scope of the project?
To be honest, the approach is the same! The nerves are the same, the brain space is the same, the pressure on set is the same. I don't want to let any team down I work with, be it small or big, "don't fuck up" runs through my head regardless of the production budget.
What projects do you have coming up that you're excited about, and what can fans expect from your future work?
I would love to tell you but I'm not sure how much I can say! I have a big mouth that has got me into trouble in the past, but I will say I've over the big full moon that I have employment this year!
Finally, what legacy do you hope to leave through your career and philanthropic work?
What a question! I honestly don't know how to answer that. I suppose if we all die helping at least one person to feel empowered, inspire someone to change their life for the better, be it a stranger or a loved one, then we've done something right.
Follow Natalia Tena on instagram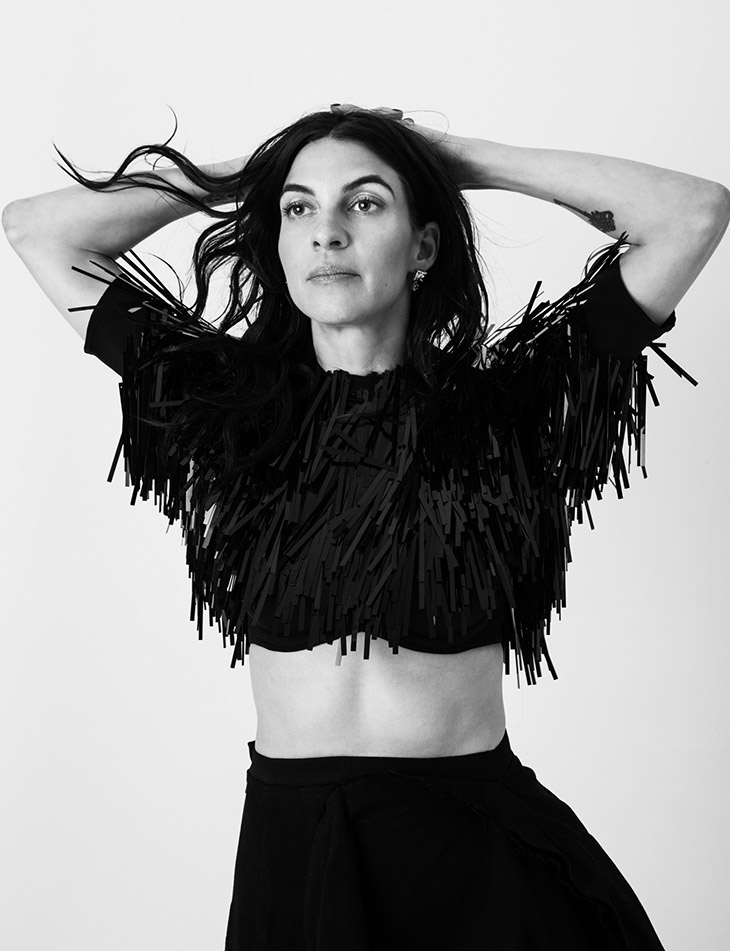 Photographer: Jemima Marriott
Stylist: Abigail White
Grooming: Jon Chapman
Makeup Artist: Michelle Webb
Lighting: Eric Anderson
Photographers Assistant: Lee Furnival
Publicity: DDA