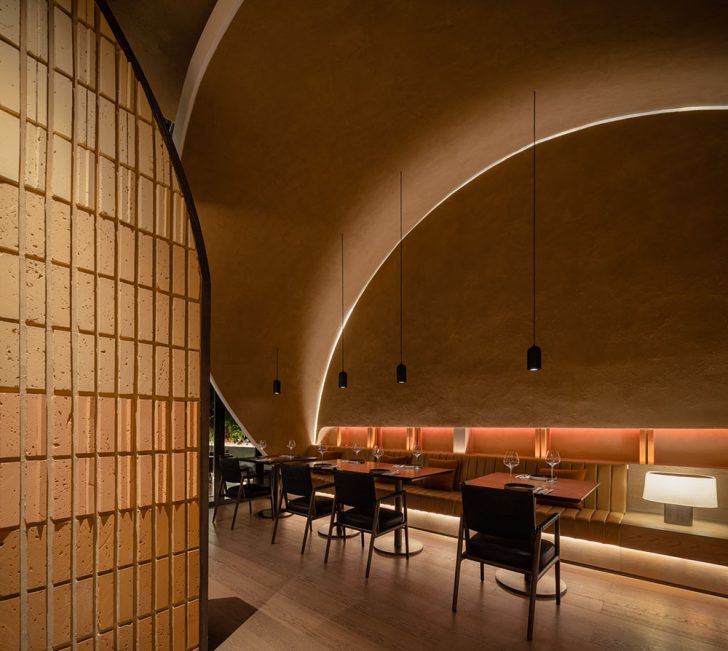 Trendy new bar is a gaol when launching a new establishment, but how do we get to realizing that dream? Done right, it can bring in so much revenue that it keeps you, your investors, and everyone working for you very happy. Standing out when you're a new bar, however, can be a challenge. You need to pay close attention to the detail and experience you design, so to help you stay on track, use this guide.
1.   Choose a Unique Location
When it comes to designing a trendy new bar, location is everything. You want to choose a location that gets a lot of foot traffic but also has a unique and interesting vibe. Consider locations in up-and-coming neighborhoods, near cultural attractions or popular entertainment venues. Make sure your bar is easily accessible and has ample parking or is well-serviced by public transportation.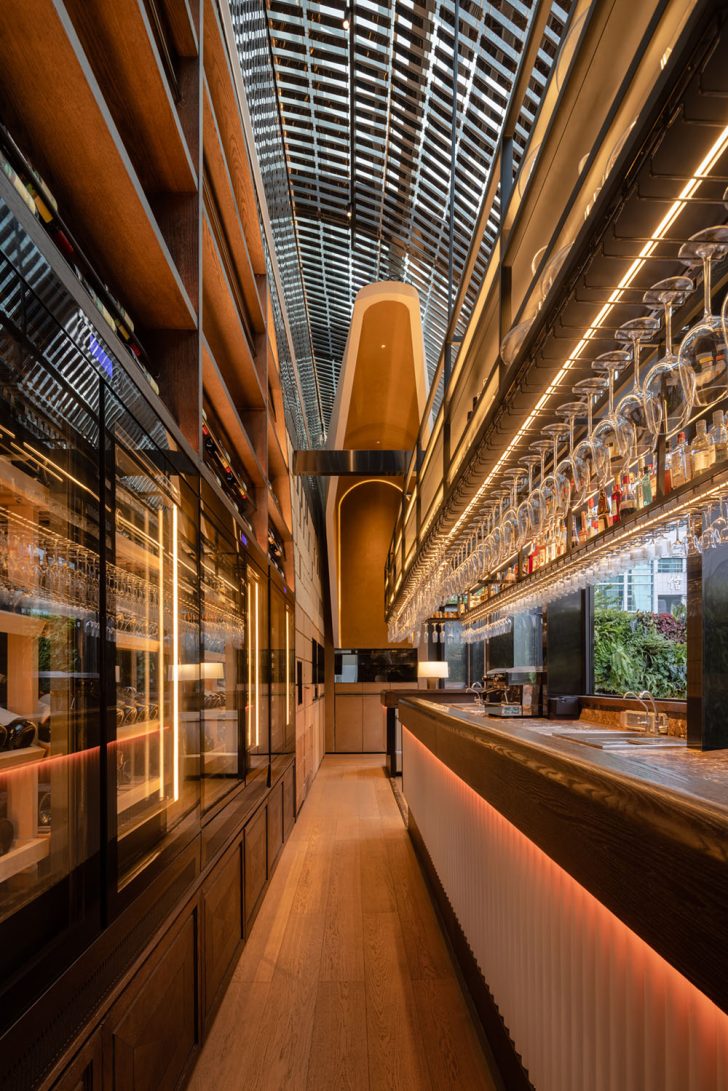 2.   Create a Unique Atmosphere
Once you have your location, it's time to start thinking about the theme and overall design of your bar. A unique theme and atmosphere can help set you apart from other bars in the area and make your establishment memorable. Whether you go for a vintage speakeasy vibe or a cool industrial one, make sure your theme is cohesive throughout the bar, from the décor to the menu. This includes the materials. You can use unique or unexpected materials like reclaimed wood, stained glass, or even metal. If you want something more calming, then you should consider incorporating greenery like potted plants or vertical gardens, as they can add a much-needed refreshing element to any space.
Related: Find More Inspiring Restaurants on DSCENE
Lighting is also crucial to setting the mood, so consider using a combination of ambient, accent, and task lighting to create an inviting and comfortable atmosphere. When designing lighting, remember to consider how someone will change out the lightbulbs. Putting lights in inaccessible places will, eventually, mean that they'll burn out, and it'll be ages before you get around to bringing in specialists to come to fix them.
Then, finally, remember that the devil is in the details, so don't be afraid to add them on your road to the trendy bew bar. Small touches such as unique coasters, custom glassware, or even elegant good quality napkins can make a big difference in the overall experience of your bar. Always create unique features that will stand out, such as a striking art installation or a one-of-a-kind bar top. Source local artists and browse galleries who would like to collaborate, instead of generic art, try and give chance to local artists to also display their art at your bar.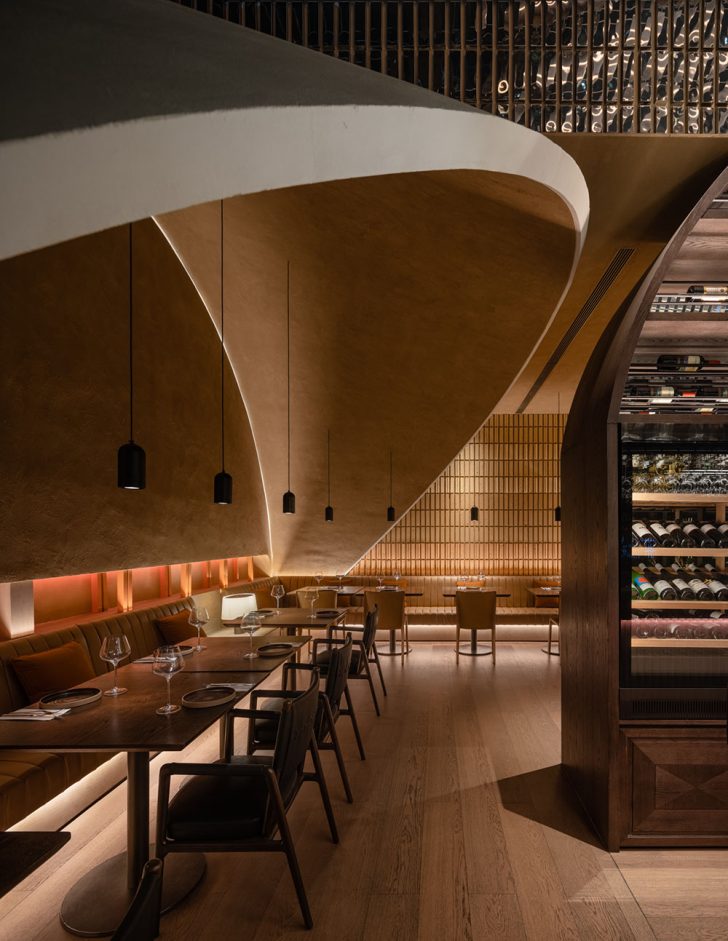 3.   Offer Creative and Unique Drinks
The drinks you serve are the main attraction of your bar. Offering creative and unique drinks can make your bar stand out from the crowd. You can offer a range of craft beers, unique cocktails, or a selection of fine wines.  Make sure to create signature cocktails and drinks inspired by local flavors or seasonal ingredients. Continuously work with your bartenders and keep collaborating with them so that they can create and execute and showcase a unique drink menu flawlessly.
4.   Don't Forget Your Staff
Your staff will play one of the most important roles in your new bar – customer service. A great-looking space means nothing if the staff aren't attentive and friendly and make your space inviting. To start, train them. Training your staff on your brand identity, drink menu, and customer service practices will ensure that they represent your brand well. Additionally, you can provide training on how to handle difficult customers, how to create a positive atmosphere, and how to make recommendations to customers. Quiz staff members daily on new dishes, how to handle those with allergies, and so on. Make it fun by offering prizes for those who get it right, award the hard working stuff with a day off or a paid leave.
Additionally, you'll need to make sure your staff members are easily recognizable. The last thing you want is for customers to not know who to ask for something because they can't differentiate your staff from the patrons. A classic look is a white dress shirt and an apron. Carry this uniform throughout your establishment. For example, in your kitchen, you can get matching personalized chef aprons from Aprons.com. This way, if someone wants to thank the chef who made their food or the bartender that made their drink, your back-of-house or back-of-bar staff are also dressed to impress.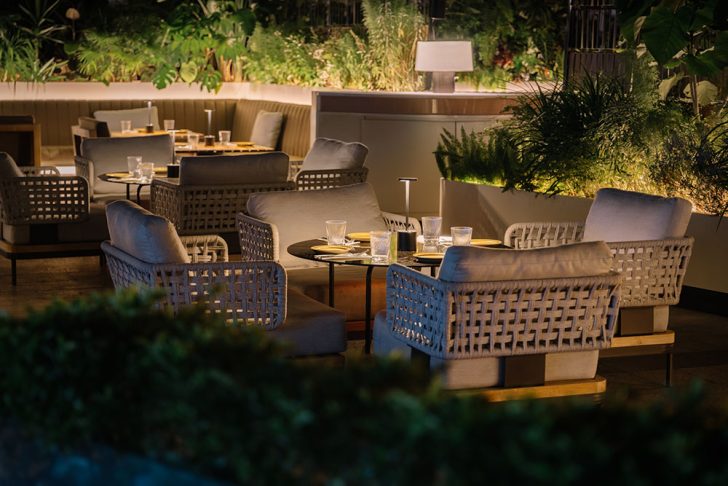 5.   Offer an Exciting and Delicious Menu
With that being said, aim also to offer a bar menu. Serving great food, even if it's just small bites, tapas-style dishes, is an easy way to increase sales, help your patrons manage their alcohol, and can actually encourage more drinking (salty peanuts are not acceptable alternatives). Any trendy new bar or restaurant is nowadays mastering the small bites menus, attracting guest for both food and drinks.
Your menu should also include a selection of bar bites or small plates that complement your drinks. Consider partnering with local chefs or farms to offer a unique and exciting menu that sets your bar apart from others in the area.
All images above are featuring a trendy new bar and restaurant designed by Architect and Interior Designer Marine Bois at RooMoo architecture practice, we had an exclusive interview with the architect on our ARCHISCENE page – you can read it here.