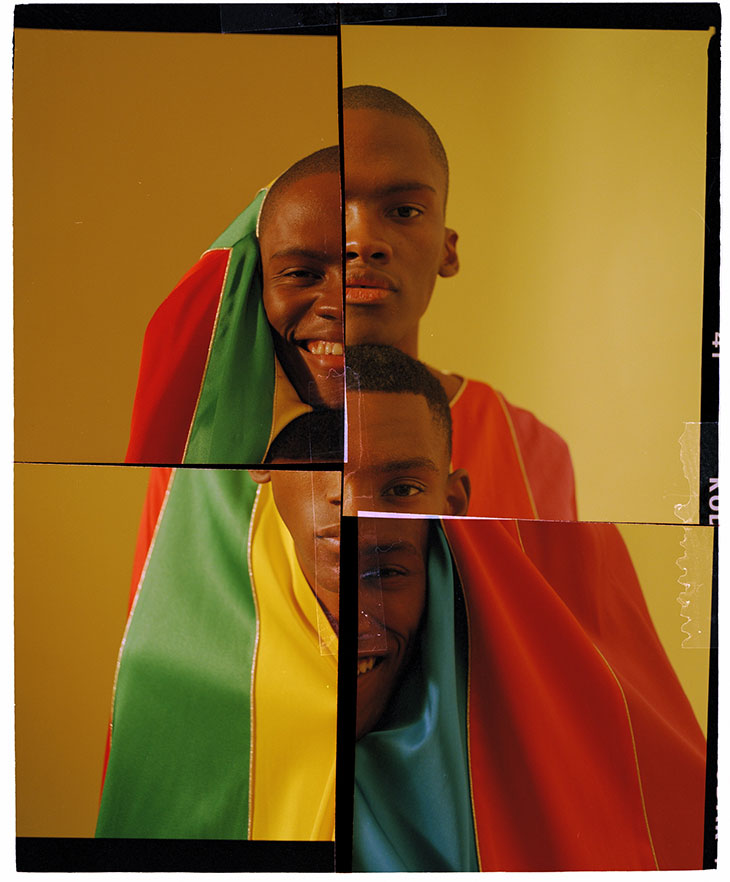 Pride Month is a time of celebration and reflection, honoring the resilience, achievements, and ongoing struggle for equality within the LGBTQ+ community. Throughout history, there have been remarkable individuals who fearlessly fought for LGBTQ+ rights, making significant contributions to the advancement of equality and acceptance.
In this article, we highlight seven notable figures who have played pivotal roles in the LGBTQ+ rights movement. Their unwavering dedication, advocacy, and transformative impact have paved the way for progress and inspired generations to stand up for equality, inclusivity, and love. As we celebrate Pride Month, let us pay homage to these trailblazers and recognize their extraordinary efforts in shaping a more inclusive and accepting world for all.
Image: Sethu Ncise & Myles Dominique by Luke & Nik for DSCENE Magazine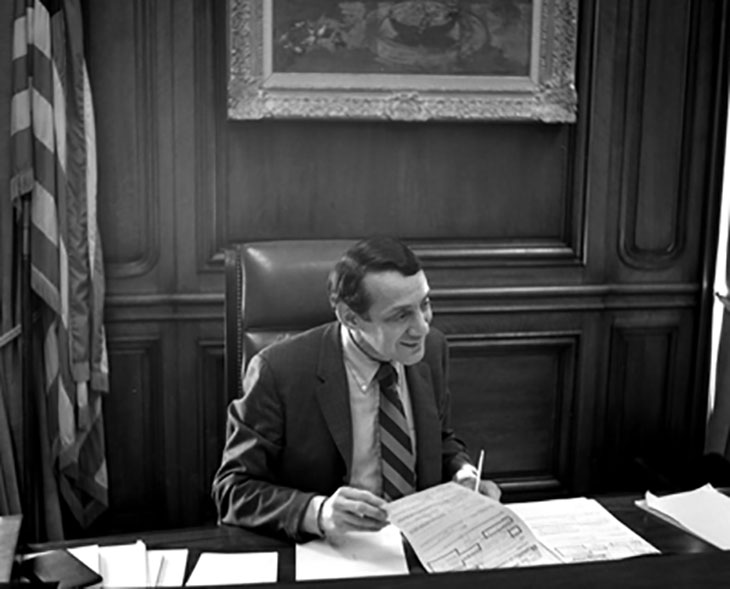 Harvey Milk
Harvey Milk, the first openly gay elected official in California, became an emblematic figure in the fight for LGBTQ+ rights. Serving as a member of the San Francisco Board of Supervisors, Milk championed anti-discrimination policies and fiercely advocated for equality. His tragic assassination in 1978 made him a martyr, and his legacy continues to inspire activists around the world.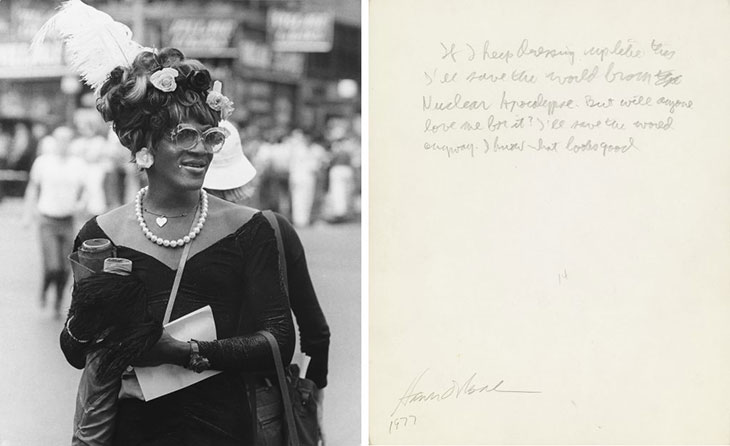 Marsha P. Johnson
Marsha P. Johnson, a prominent transgender rights activist and drag queen, played a pivotal role in the Stonewall uprising of 1969, which marked a turning point in the LGBTQ+ rights movement. Her relentless advocacy work extended to co-founding the Street Transvestite Action Revolutionaries (STAR), providing support and shelter for homeless transgender youth. Johnson's activism extended beyond Stonewall, as she fought against discrimination, violence, and inequality faced by the LGBTQ+ community.
Audre Lorde
Audre Lorde, an influential writer, poet, and civil rights activist, made significant contributions to the LGBTQ+ rights movement. As an openly queer woman of color, Lorde fearlessly advocated for intersectionality and fought against discrimination in all its forms. Her writings, such as "Zami: A New Spelling of My Name" and "Sister Outsider," explored the intersections of race, gender, and sexuality, challenging societal norms and empowering marginalized communities. Lorde co-founded the Kitchen Table: Women of Color Press, providing a platform for the voices of women of color, including LGBTQ+ individuals, to be heard.
Edie Windsor
Edie Windsor made history in 2013 with the landmark Supreme Court case United States v. Windsor, which led to the striking down of the Defense of Marriage Act (DOMA). By challenging the discriminatory laws that prevented same-sex couples from receiving federal recognition and benefits, Windsor's activism laid the foundation for the nationwide legalization of same-sex marriage in the United States. Windsor's personal journey, fighting for her rights as a widow after her spouse Thea Spyer passed away, became a symbol of love and equality.
View this post on Instagram
RuPaul
RuPaul, an iconic drag queen and LGBTQ+ advocate, has been at the forefront of the fight for LGBTQ+ rights throughout his career. As the host and creator of "RuPaul's Drag Race," he has provided a platform for drag queens to showcase their talent and authenticity, promoting LGBTQ+ visibility and acceptance on a global scale. RuPaul has used his platform to challenge societal norms, educate viewers about the LGBTQ+ community, and promote self-acceptance and love.
We're all born naked and the rest is drag.
– RuPaul.
His advocacy extends beyond the screen, with his support for organizations and initiatives that fight for equality and uplift marginalized voices within the LGBTQ+ community. RuPaul's fearless dedication to LGBTQ+ rights has made a lasting impact and continues to inspire individuals around the world to embrace their true selves and celebrate their uniqueness.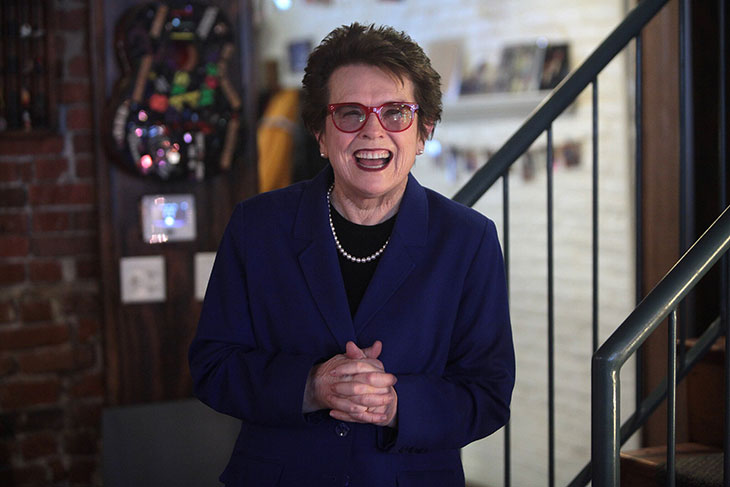 Billie Jean King
Billie Jean King, a legendary tennis player, has been a trailblazer in the fight for LGBTQ+ rights. In addition to her remarkable achievements on the tennis court, King used her platform to challenge gender norms and promote equality. She became a prominent figure in the LGBTQ+ community when she came out as a lesbian in 1981, facing significant backlash and discrimination. Undeterred, King continued to fight for LGBTQ+ rights, advocating for equal treatment and opportunities for all individuals regardless of their sexual orientation. Her courage and activism played a crucial role in breaking down barriers and fostering inclusivity within sports and society as a whole. Today, Billie Jean King's legacy as an advocate for LGBTQ+ rights serves as an inspiration for athletes and activists alike, reminding us of the power of using one's voice to create positive change.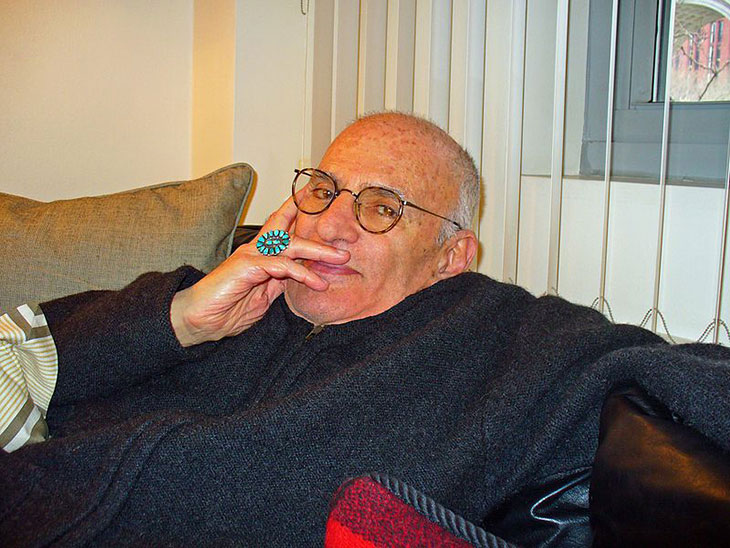 Larry Kramer
Larry Kramer, a fearless writer, playwright, and LGBTQ+ activist, dedicated his life to fighting for the rights and well-being of the community. As a co-founder of the Gay Men's Health Crisis and later ACT UP, Kramer played a pivotal role in raising awareness about the HIV/AIDS crisis and demanding action from governments and pharmaceutical companies. His relentless advocacy and outspoken nature were instrumental in pushing for improved healthcare, access to treatment, and an end to discrimination against those living with HIV/AIDS. Kramer's powerful and provocative writings, including the play "The Normal Heart," shed light on the urgent need for action and compassion. His unyielding commitment to LGBTQ+ rights has left an indelible mark, inspiring generations to fight for equality, justice, and the well-being of all individuals in the LGBTQ+ community.
Pride Month is a time to celebrate the victories achieved by LGBTQ+ activists and to honor those who have made an indelible impact on the fight for equality. The five notable figures mentioned here represent a small fraction of the countless individuals who have contributed to the advancement of LGBTQ+ rights. As we continue to march forward, let us remember their legacy and work together to create a more inclusive and accepting world for all.