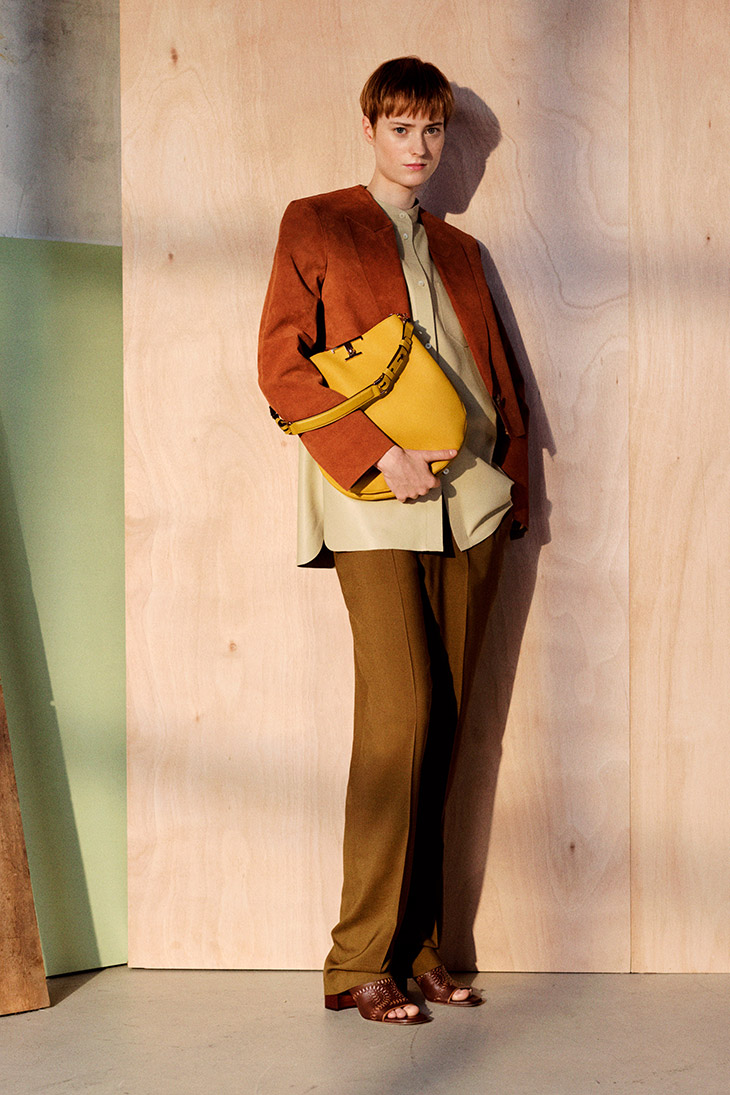 Fashion house TOD'S unveiled its Resort 2024 Collection that embraces the beauty of simplicity and highlights the exquisite craftsmanship and quality of Italian materials. Designer Walter Chiapponi embraces reduction, deconstruction, and reconstruction, and brings new wardrobe that highlights simple lines, fabrics, and hues. Decorations are set aside in favor of functionality and purpose, exuding a luxury rooted in simplicity.
The renowned leather, which has come to represent the global identity of Tod's, takes center stage as a lightweight and tactile fabric. Plongé nappa, with its fluid and delicate texture, reinterprets classic women's wardrobe staples. Men's jackets and suits experiment with removed collars and shirt reverses as trompe l'oeil embellishments. Biker bomber jackets feature sportswear proportions and tailoring details. Wide pants without pockets and pencil skirts define the collection's sensual and streamlined silhouette. Warm and natural tones inspired by fine woods and ivory predominate the color palette, which evokes summer landscapes with its harmonized tone-on-tone hues.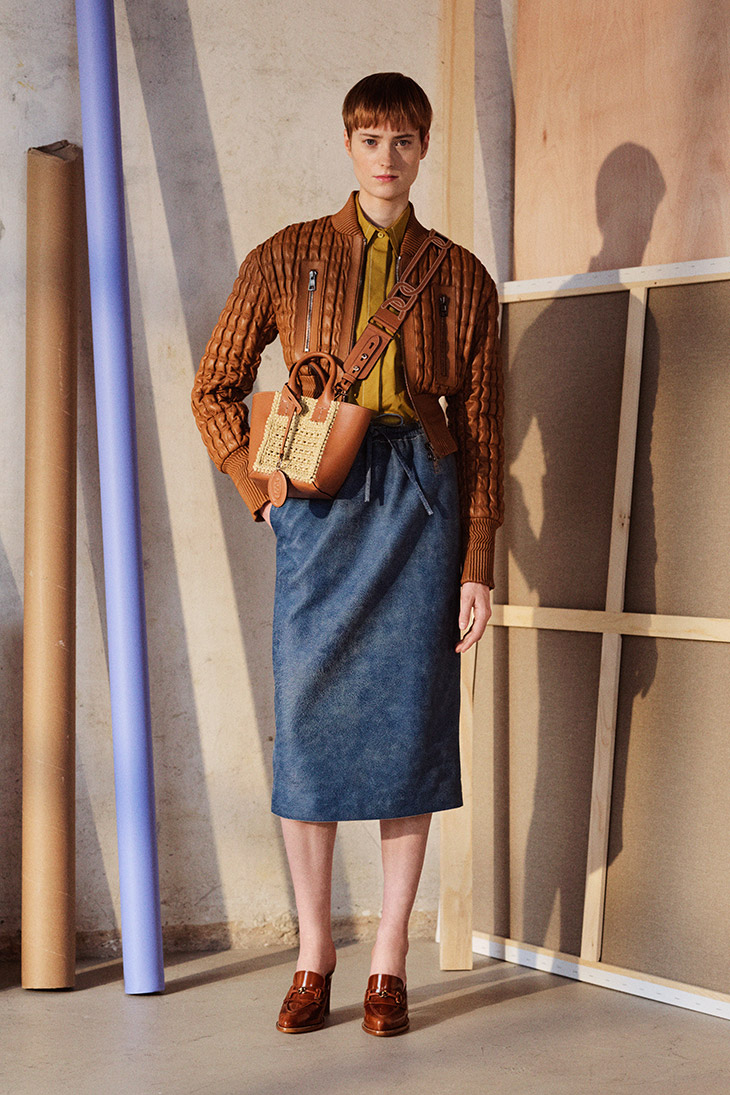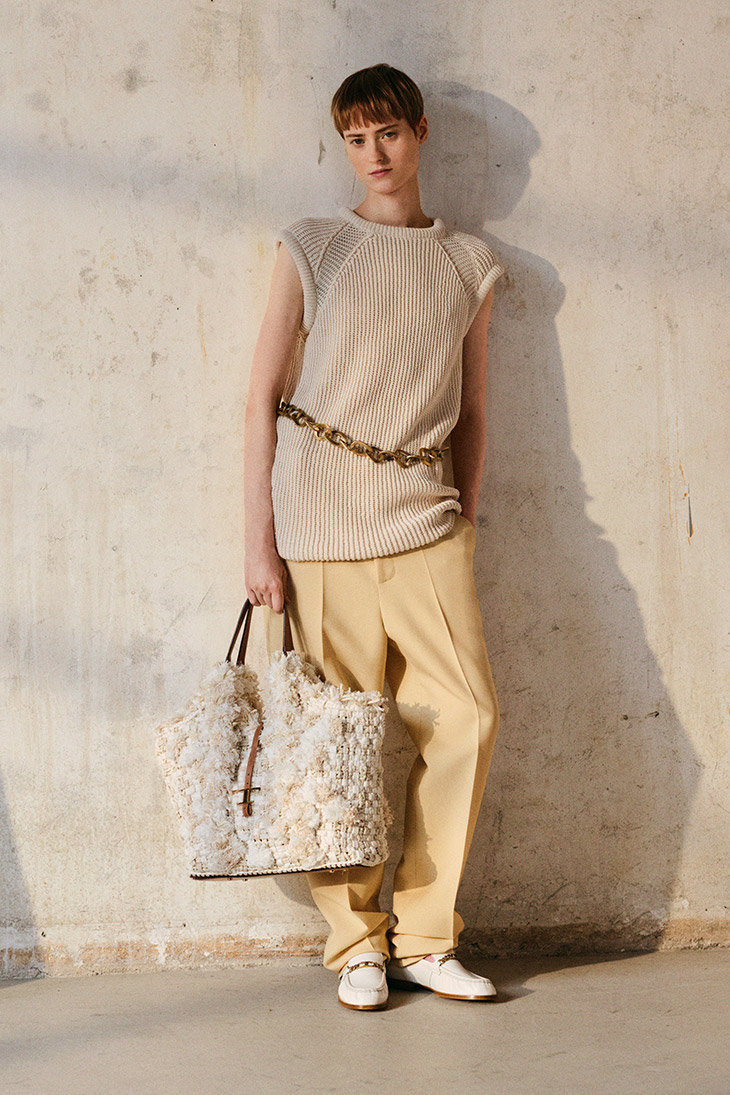 The collection's handbags feature Tod's iconic designs, reimagined with new proportions and exquisite craftsmanship that make each piece genuinely one-of-a-kind and reflective of the wearer's personality. Large T Timeless totes are adorned with leather inlays and patchwork, and their surfaces are transformed by crochet and fabric. Kate's chain containers feature a captivating combination of raffia, canvas, and natural leather. Each purse features expert construction and craftsmanship, resulting in a variety of soft textures and intriguing shapes.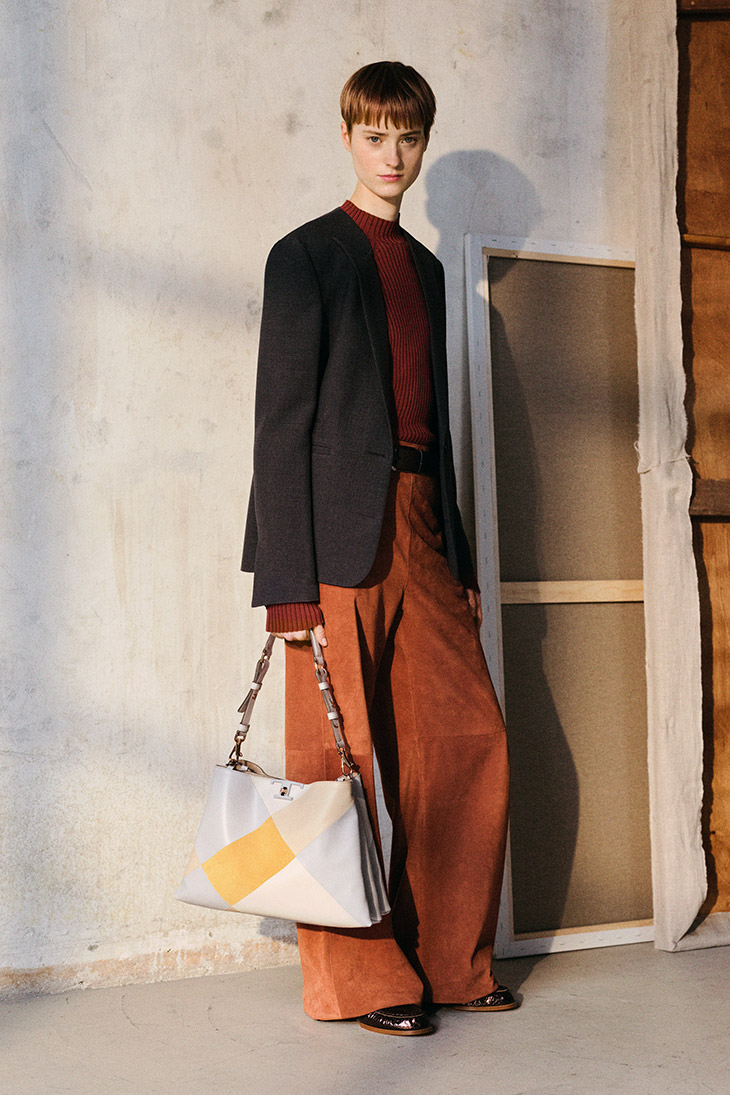 The shoe designs continue Tod's rich legacy while incorporating contemporary details. The moccasin, which is fundamental to the brand's identity, features iconic T Ring chain accents or brushed leather for a modern variation. In addition, the collection reintroduces feminine shoemaking mainstays such as natural leather pumps with golden buckles and ankle-laced ballerinas.In Tod's universe, understated elegance reigns supreme. The collection honors "good" fashion anchored in Italian tradition while embracing individuality and a modern way of life. It exemplifies the refined grace of a woman who draws inspiration from enduring Italian craftsmanship and exudes her distinctive personality with every step.
Discover every look from the TOD'S Resort 2024 Collection below: