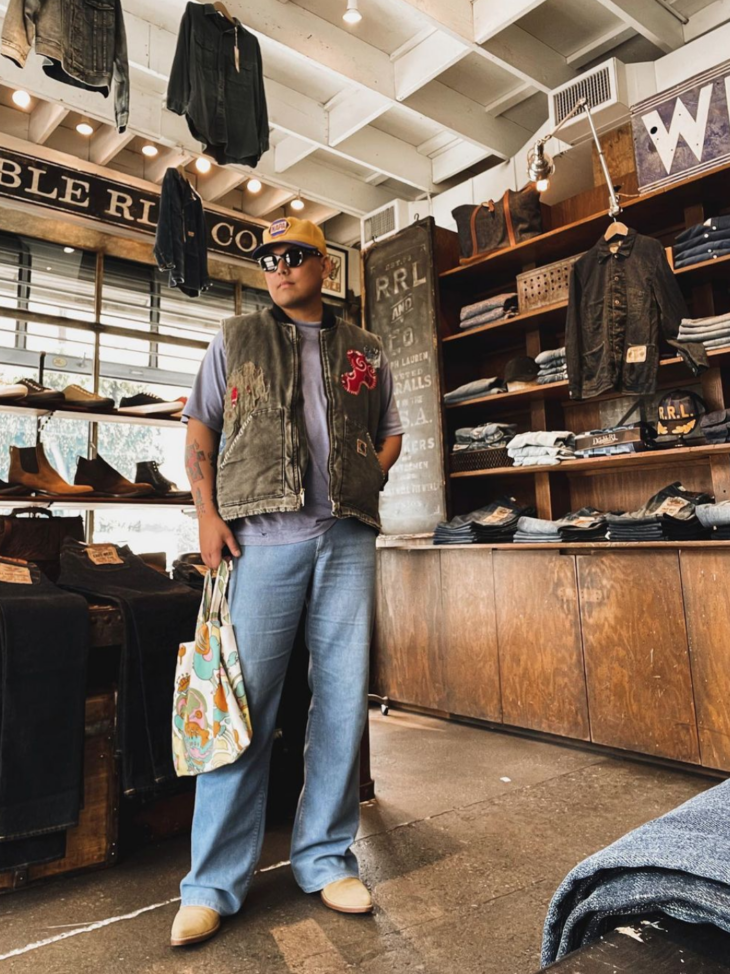 The world's idea of fashion consistently changes in front of our eyes every day; Michael Mappala, founder and creative mind behind the Never in Fashion clothing brand, has some advice. The importance of N.I.F name stands for Never In Fashion, and "I make clothes that aren't trendy, but rather, I make clothing that is long-lasting, elegant, and will withstand the test of time. "If you're Never in Fashion, you will never be out of it."
Aiming for inclusivity and uniqueness, Mappala's favorite part of being a fashion designer is "being able to create garments that only existed in my imagination and manifesting them into reality." Never In Fashion uses the traditional sewing methods of chain-stitching, patching, boro ( Japanese word for repair or mending, chain-stitching, patching, and much more), and others to capture audiences in a way not many others can.
Mappala hoped the brand would bring the same thing to consumers as it did for him, a narrative. Never in Fashion was an idea that manifested into a brand. "In today's fashion, trends and hype dictate their collection, but the problem with trends is the name itself; trends aren't long-lasting. We use vintage textiles to re-imagine old clothes, silhouettes, and give those fabrics new life."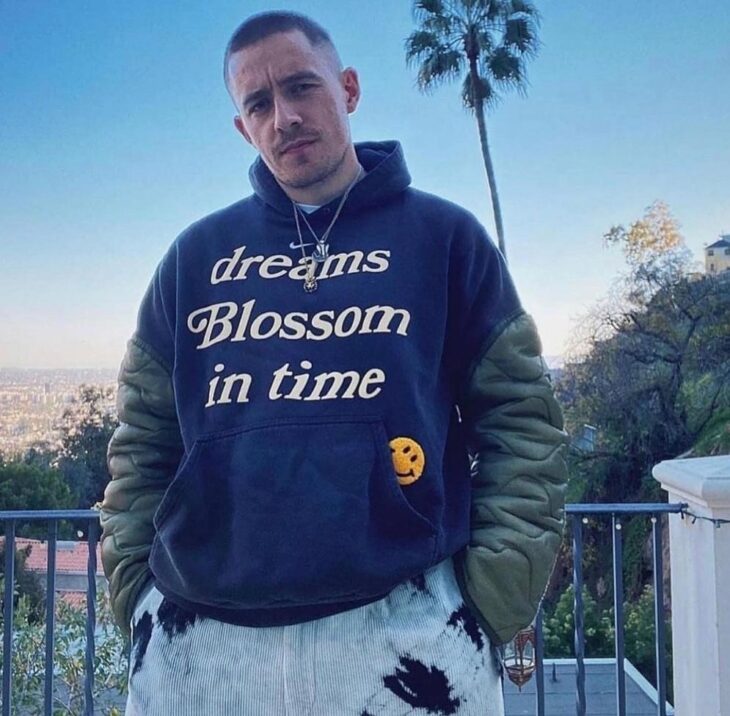 Dermot Kennedy, Dreams Nike Military Rework, Custom pieces available to order, Image via Never in Fashion
Mappala grew up with 5 siblings, finding himself wide-eyed at age 11 after discovering Ralph Lauren. Michael Mappala found his passion that he would soon manifest into a brand. "Four years ago, I was laid off from my corporate job. I struggled a lot. I was almost homeless. I had $100 left in my bank account. Instead of buying groceries or paying my bills, I used that money to buy materials to create garments. I custom-made my first shirt, and it was a Tupac rap tee."
N.I.F. took off almost immediately after Mappala took his first design from the drawing books to the sewing machine. N.I.F. had its big debut after Los Angeles Lakers player Nick Young represented Mappala's brand. Now, multiple athletes, celebrities, and others wear N.I.F., which fueled his desire to create more.
Marcedes Lewis, Hand KRAFTed hat, Custom pieces available to order, Image via Green Bay Packers
Trends aren't long-lasting, N.I.F.'s mission is to create something that lasts forever. Bringing old clothes to new beginnings is one of N.I.F.'s primary missions, being able to do so by using vintage textiles. "I love inspiring people to follow their dreams and be the best they can be by telling my story and my struggles through the collection I make. Giving them a narrative that if I can make it, they can too!"
N.I.F's latest collection is an ode to western, old artisans' techniques, taking western style streetwear to heights we have never seen."My clothes are for everyone. It doesn't matter race, shape, or religious beliefs. If you love fashion, you love having your own individuality, then my garments are for you."
Instagram: @never.in.fashion