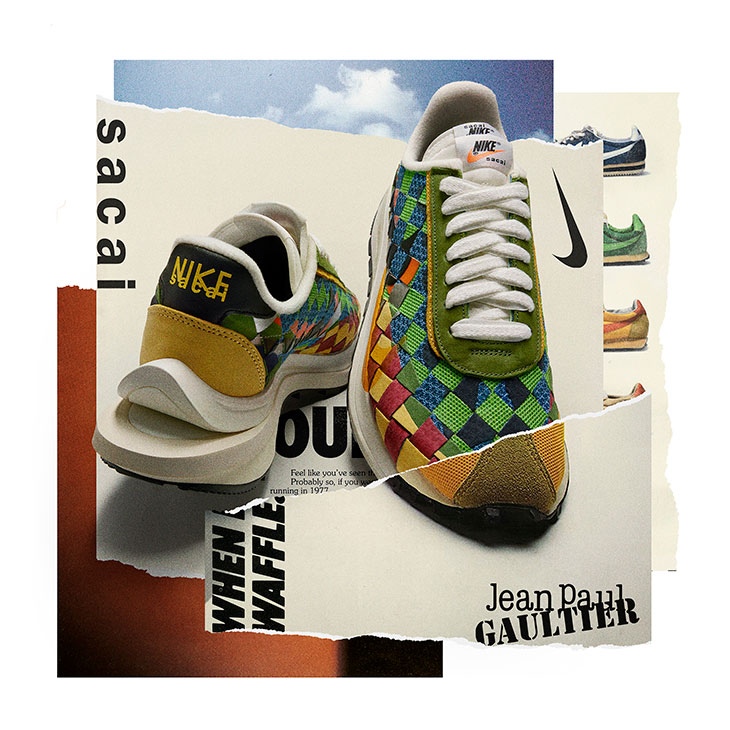 The much-anticipated Nike x sacai x Jean Paul Gaultier Vaporwaffle is set for an exclusive release on the Jean Paul Gaultier website on November 22nd. This unique collaboration, which first made its debut at Jean Paul Gaultier's Haute Couture fashion show in 2021, marks a groundbreaking fusion of high fashion and sneaker culture.
The Vaporwaffle, integrating Nike's innovative woven technology, is a testament to the harmonious blend of haute couture traditions with contemporary sneaker design. This second release features two striking colorways: a pristine white (WHITE/WHITE/SAIL) and the iconic green multi (GREEN GUSTO/SAFETY ORANGE/SAIL), reminiscent of the first colorway of the Nike x sacai sneakers.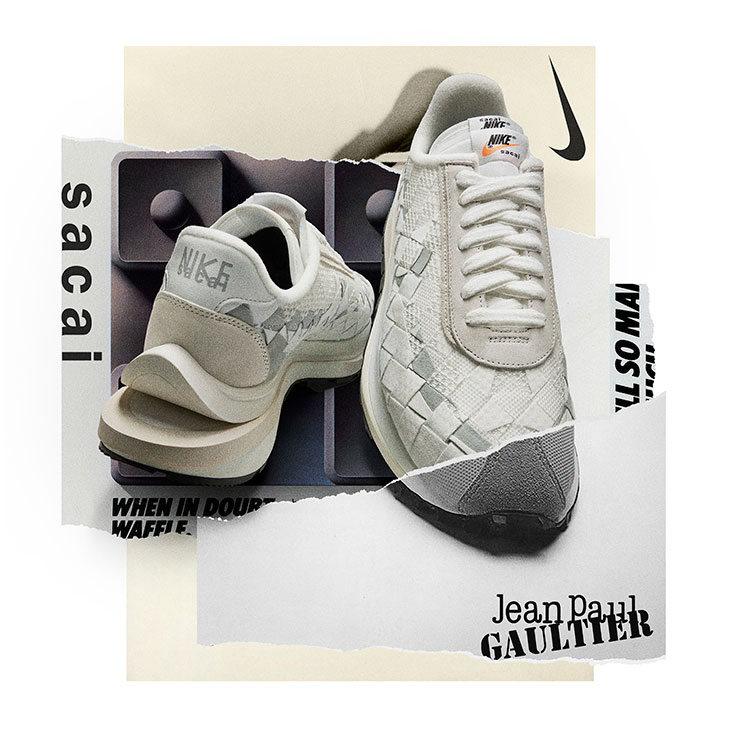 Staying true to the distinctive design elements that have come to define this collaboration, the sneakers retain the double tongue, double shoelace, and double swoosh, adding layers of complexity and style.
Both colorways are priced at 250 EURO, offering enthusiasts a chance to own a piece of this unique collaboration that bridges the gap between couture elegance and streetwear edge.