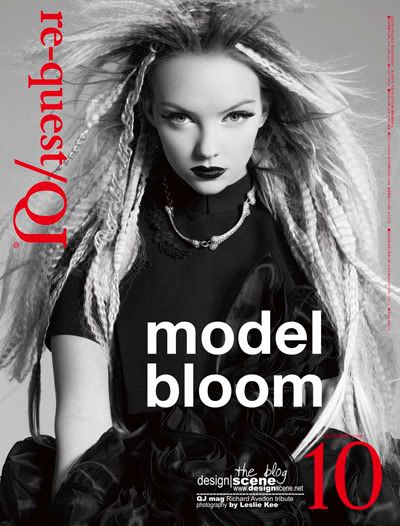 Magazine:

Request – QJ magazine

Models:

Heather Marks, Lily Cole, Caroline Demarqui

Photography and art direction:

Leslie Kee

Japans no.1. beauty magazine

Request QJ magazine

, featured a special tribute to photographer

Richard Avedon

who passed away on 1st October 2004, in form of editorial and cover shot by photographer

Leslie Kee

. In this 44 pages feature, 22 supermodels took part,

Anja Rubik, Fabiana Semprebom, Lisa Cant, Anna Barsukova, Anne V, Jeisa Chiminazzo, Lydia Hearst, Mariya Markina, Solange Wilvert, Lilianne Ferrarez, Polina Kouklina, Stella Tennant, Elise Crombez, Daiane Conterato, Marla Boehr, Julia Stegner, Cindy Crawford, Ilona Koudiene, Caroline Demarqui, Lily Cole, Aoki Devon and Heather Marks gracing the cover.

Plus, two lovely doggies Danny & Teddy, completing the edit artwork were photographed by artwork designer Ryan Chan. In memory of Richard Avedon, the magazine is published 4 years after his passing on October 1st 2008. In coming days Design Scene will feature the amazing shoot in few parts, starting today with part 1 in which you can see Heathers cover with Lilys and Carolines edit outtakes,
images are courtesy of photographer Leslie Kee.