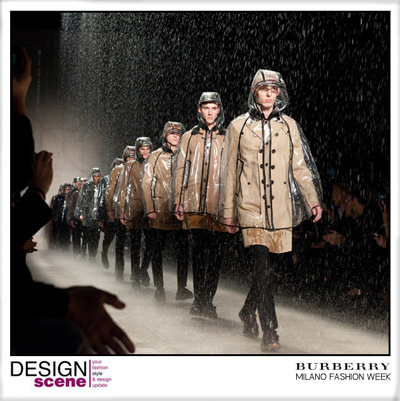 Collection: Burberry Prorsum Menswear
Season: Autumn Winter 2011.12
Designer: Christopher Bailey
Website: www.burberry.com
Even after the groundbreaking 3D Live broadcast, instant of the runway purchase, Burberry once again came up with another surprise, for their Burberry Weather Boys the British brand has even shown they can control the weather. Burberry produced on its own some fascinating January showers during the final walkthrough, proving they indeed have a coat for all seasons, the precious Autumn Winter coats were covered in special plastic hoods keeping them safe from the rain.
Besides the special effect, hints from the pre-collection were leading us the right way, Bailey has fully incorporated plead materials giving them a superb pop of bright colours which we missed on Buberry's runway since Autumn 2008. While the fine fur is certainly present, a task is given to the more daring ones to possibly start a new trend with white fur collars and white caps. Innovation did not stop with the artificial rain, you can order the accessory and outerwear through innovative click to chat/call function at the official site, giving you your very own sale assistant.
View front row images, and images of all the looks after the jump: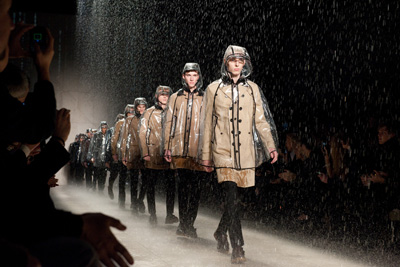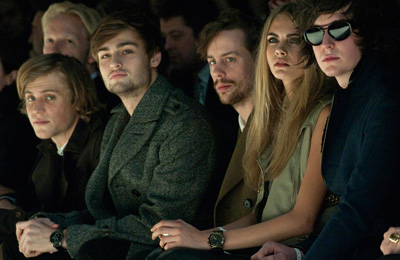 *Images courtesy of Burberry