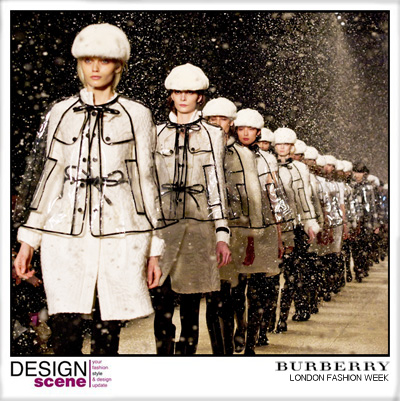 Collection: Burberry Prorsum Womenswear
Season: Autumn Winter 2011
Designer: Christopher Bailey
Website: www.burberry.com
The sheer volume and presence of the Burberry tent, encased by the vast white carpets that draped the pass of Kensington Gardens set the scene for a memorable and nostalgic tone that left us all craving for a simpler time in London where the world was more relaxed and ready for something greater to rise.
For more of our report, runway and guest images continue after the jump: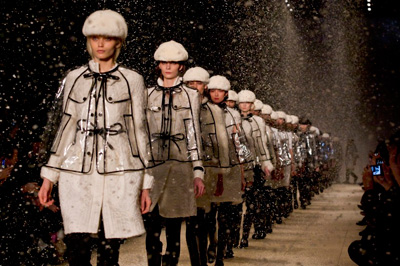 It is the individual freedom we are all craving from this rigid culture that we have created and been thrown in. The show was very much about returning to the London scene which everyone remembers as swinging. Fantastic menthol cool vocals of Dusty Springfield and Adele were the backdrop music that the glamorous band of models were marching to, adorned in the 60's inspired Burberry collection most fittingly under the Prorsum label meaning "forward". Indeed very forward designs based on the "Shrimpton" ideal of a revolutionary era, now modernised and revamped with leather luggage bindings and fastenings, gathered back pleats, double function pockets and generously voluminous outer wear of panel jackets, military tunic coats and boot cut trousers teamed with ever excellent wedge monk and golf shoes with alligator trim bowling bags.
The colours were rich in reds and raspberries, teal and ever presence nudes of camel and honey tones which teamed up well on the blanket checked wools and heritage gabardine. Burberry did not cease to impress throughout not only in the course of their collection of opulence but also in the star studded appearances of Anna Wintour, Samantha Cameron, Hillary Alexander, Kate Bosworth, Rachel Bilson, Ellie Golding, Mario Testino and more.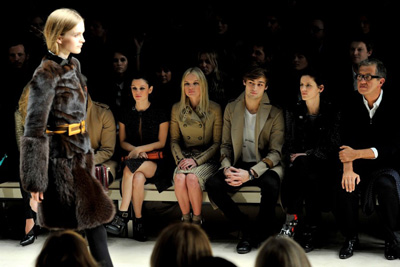 The show concluded with an epic snow storm which saw the models end the show in transparent waterproof capes which I'm sure will be popular on the high streets this winter. It was a larger than life atmosphere which was made even more awe-inspiring when I found myself standing backstage next to Christopher Bailey and that moment lost all words, but, hopefully my smile went a long way. Having regained consciousness, I would like to congratulate Christopher Bailey on his fantastic collection and for an unsurpassable afternoon. – by Diamando Christofi, Design Scene's London Contributing Editor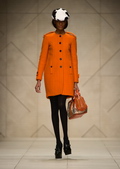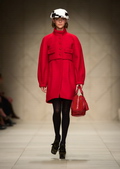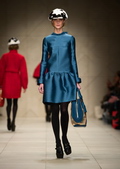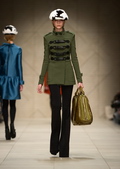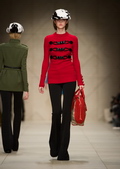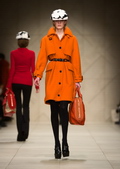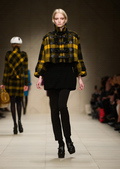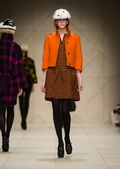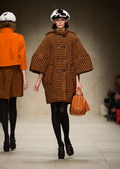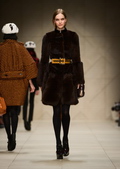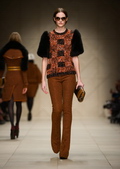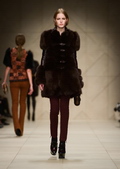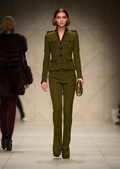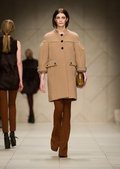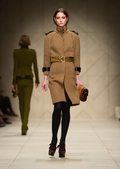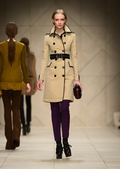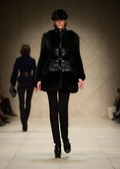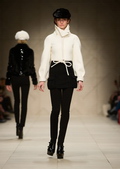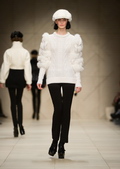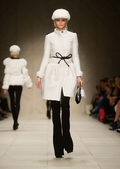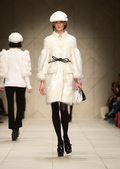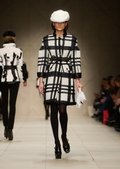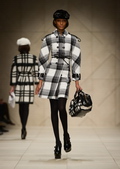 *Images courtesy of Burberry