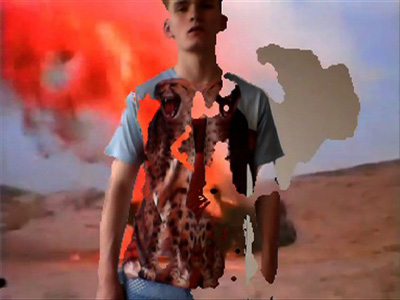 Designer Katie Eary
Film by Fabien Kruszelnicki
Website: www.katieeary.co.uk
Photographer Fabien Kruszelnicki (and editor-in-chief of Hero magazine) creates this engaging short film for London based designed Katie Eary, already a rising star of British fashion scene she graduated from the Royal College of Art. Just after leaving college Katie was called by British Vogue to land her pieces for a shoot by the famed Mario Testino featuring Kate Moss, and thats just the start (the line was designed for men).
Designer's signature prints and explosive colours get a military undertone for her Men's Spring Summer 2012 collection, view Fabien's video accompanied by an exclusive interview with Katie on Dazed Digital.