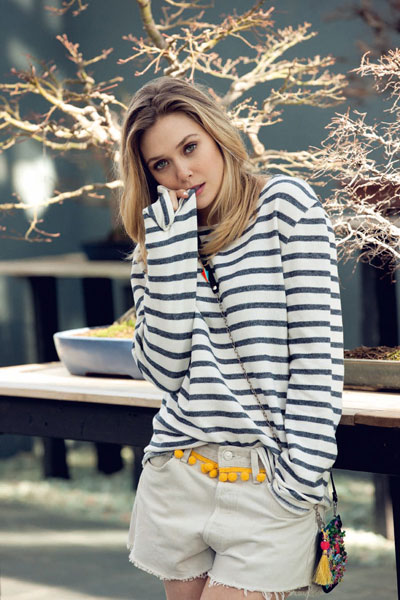 Magazine: Asos
Published: March 2011
Cover Girl: Elizabeth Olsen
Photography by Todd Cole
Website: www.ASOS.com/magazine
Actress Elizabeth Olsen photographed for Asos magazine's March 2011 edition by Todd Cole at one of her favorite spots in New York, The Brooklyn Botanic Garden. Olsen who has a slew of new films just released or waiting to premiere besides her acting work has talked for the magazine about her famous sisters, upbringing and of course fashion.
View more images along with some of Elizabeth's quotes from the new Asos after the jump: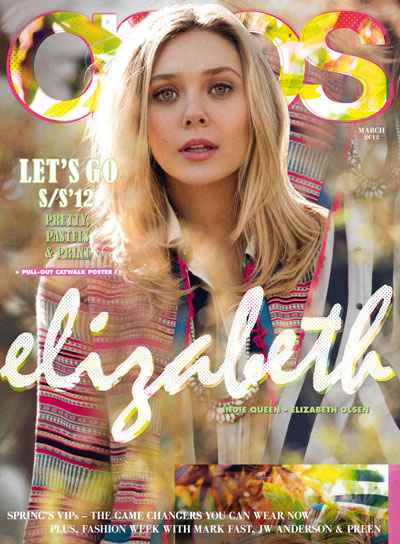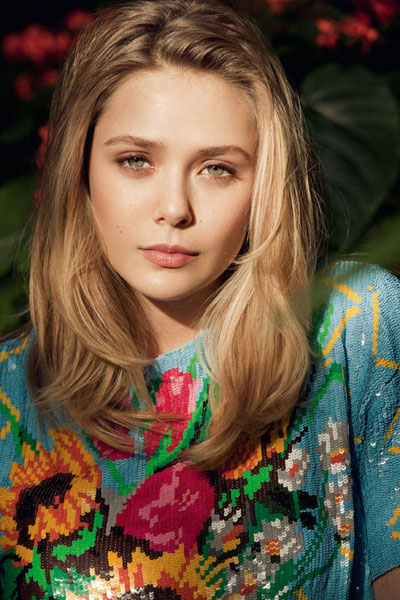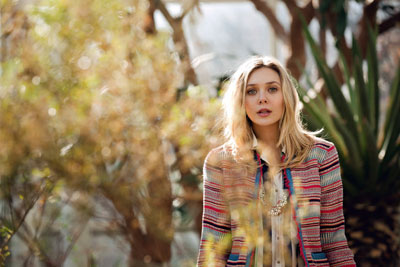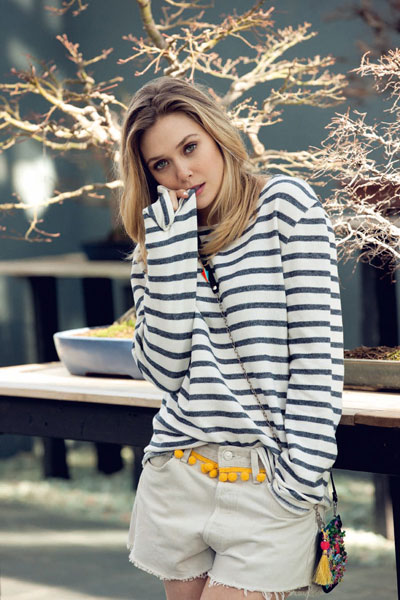 On her favorite food: Brussels sprouts – "I am obsessed with them."
Past Sundance favorite films: "I loved An Education, or even Maggie Gyllenhaal in Secretary. Those were movies that helped give an actor leeway into the world."
On her upbringing: "I did lead a very charmed life growing up, but I was aware of the things that were abnormal. The only time I flrew first-class as a kid was when my sisters did these cruises called 'Sail With The Stars.' They were the main event…other than that, never."
On her famous last name: "A lot of casting directors didn't make the connection at first. I loved it when that would happen, because there was no baggage of any kind, whether it was good or bad…I've always wanted to feel like everything I did, I worked hard for, because I had a complex about it."
On Martha Marcy May Marlene: "Every script (I was sent) was 'funny ironic' because the girls were sluts or bitches…I don't know how to act that. I have a really hard time playing those parts. (Martha) felt like doing real work, and that's why I liked it…it was the best experience I've ever had working…no bullshitting."
Most surreal career moment so far: Meeting her idol Woody Allen. "I have a vintage Annie Hall movie poster than an ex-boyfriend bought me in high school, the only movie poster I own."
On her famous family: "Mary-Kate and Ashley have celebrated my birthday with me every year since I've been in New York, my last four birthdays, and it's been so special. Or when you have a fight with a boyfriend or a friend, or whatever, they're here."
On being the Elizabeth in her sisters' clothing line Elizabeth & James: "In my mind, that was, 'Oh cool, that means I get free clothes!' For two years, I didn't buy anything. But even as a little kid…I had all their hand-me-downs.
On her style: Inspired by Celine, Chanel, Isabel Marant and Marni – "I thought it was masculine and quirky and funky."
Olsen's latest film Red Lights premiered last week at Sundance co-starring Robert Deniro and Sigourney Weaver, while a second new film Liberal Arts debuted the same week co-starring Zac Efron. That's not all Elizabeth is also starring in new horror film Silent House opening on March 9th. No doubt 2012 is her year.