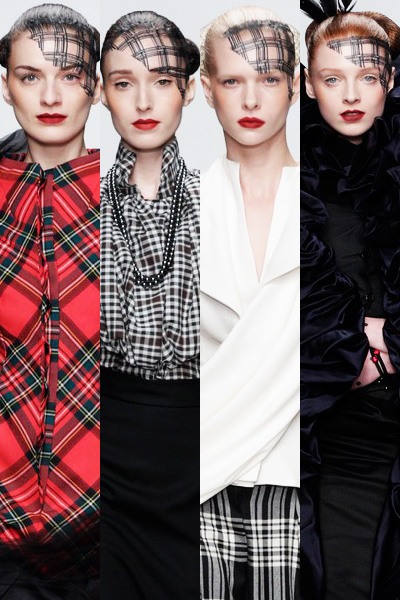 Collection: Corrie Nielsen
Season: Autumn Winter 2012.13
Website: www.corrienielsen.com
Plaid is back with a vengeance at Corrie Nielsen only this time it's not in the form of lumberjacks but, Scottish pride and heritage. Freedom has never looked this good since mel Gibson in brave heart. Very befitting and telling of the current times, with Scotland calling for their independence from Britain. I think they may have found their number one campaigner for their cause. Tartans were given feminine touches with lace detailing, heavy gathers and pleats with soft drapes and oversized knots which happened to be my favourite pieces. The corrie nielsen ladies were strong and tribal like with long feather head pieces uniting them to nature, calling on all their resources around their saturated lands, all marching together like old scottish clans that may have been before only this time in a front of elegant chic demeanour.
The collection had a very medeival focus with oversized dresses and masses of structured pieces definitely a reflection on Corries time working with Vivienne Westwood. Darker ages being merged with modern times, ready for a fight.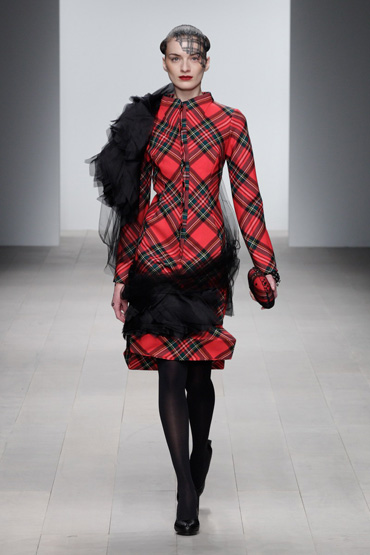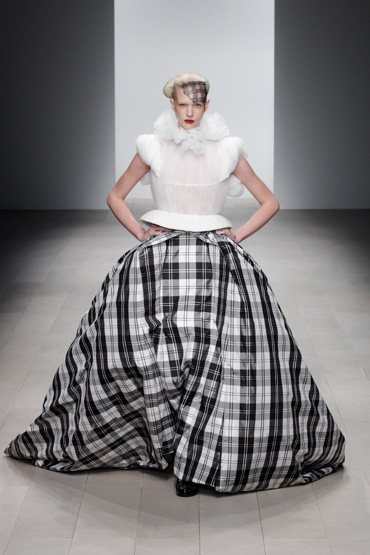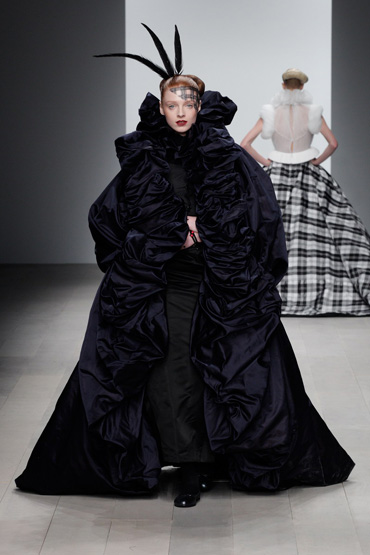 Photographer: Christopher Dadey
Images by Design Scene London Contributing Editor Diamando Christofi.