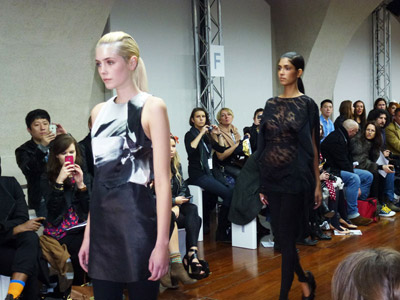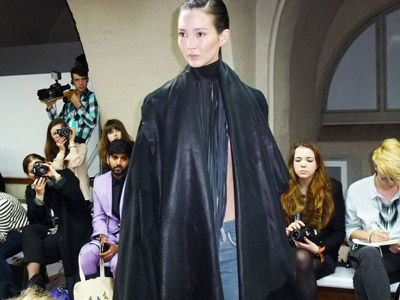 Collection: Jena.Theo
Season: Autumn Winter 2012
Website: www.jenatheo.com
Jena.Theo was a feast for the ears and eyes. The heavy metal music mix by Gavin Rose was very eerie but delicate, that sent a wave through you, making you move to the music almost in an involuntary fashion. The models menacingly walked out and froze in front of guests, coming down the runway in sequnces giving off an energy that emanated through the music. They looked both luxurious yet street with a combination that gave a real unique and independent feel of a woman a presence, both strong and effortless. The applied paint and colour prints on the garments created by artist O.Two gave a real ethereal expression as fabrics draped across the body, sculpting a new female silhouette through luxurious fabrics. The geometric and architectural coats are the most must have for this season, combining tailoring with asymmetry and fine leather detailing.
My personal must haves were the washed out denim skinny jeans Jena.Theo have been developing, with strong stitching and receding lengths at the ankles, almost as if they had been washed away or disappeared into the legs. All in all a very inspiring and empowering show.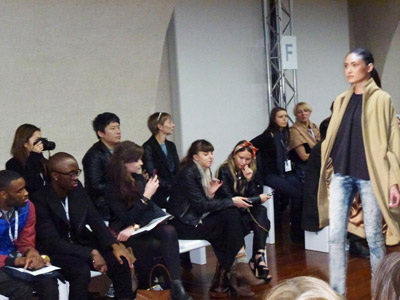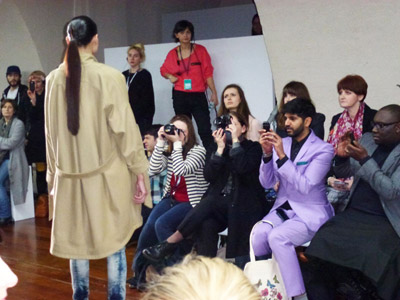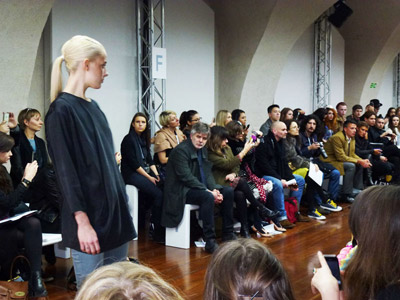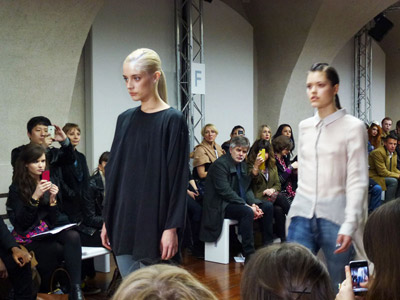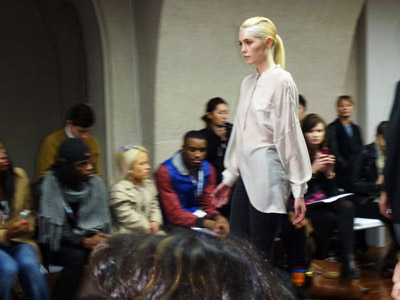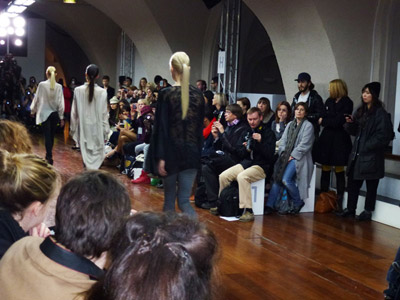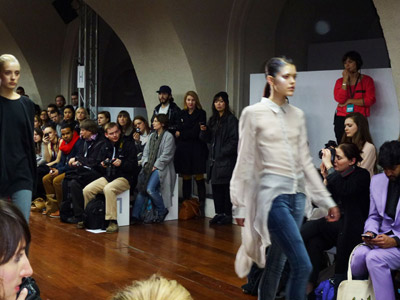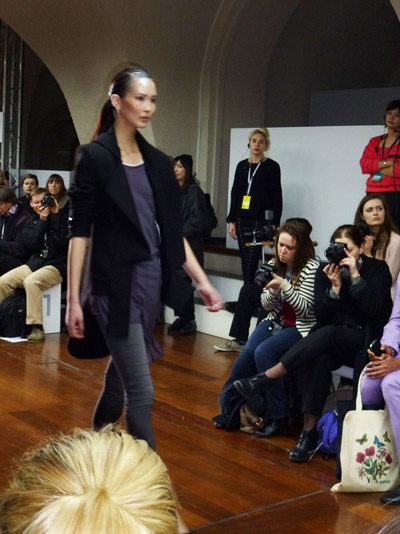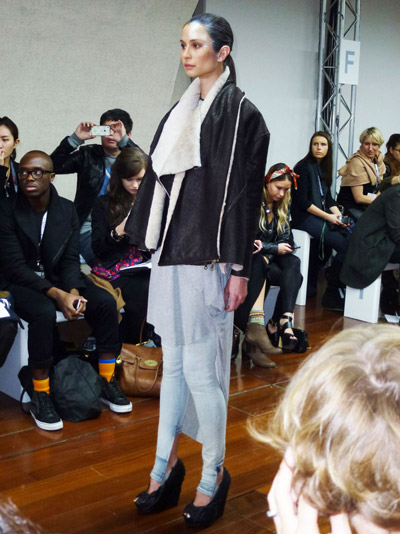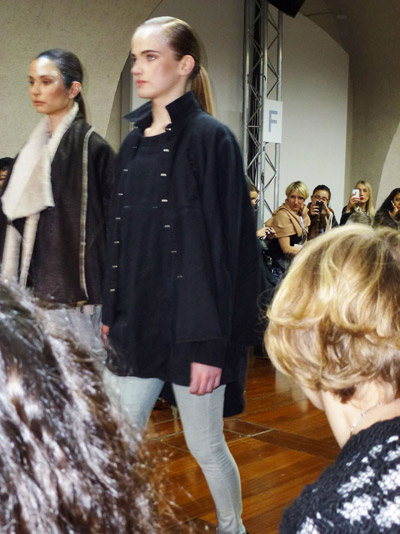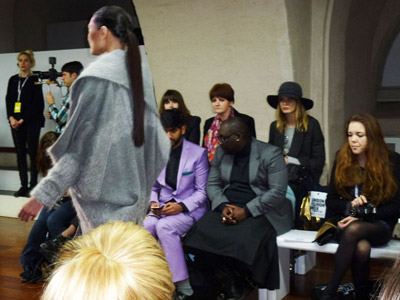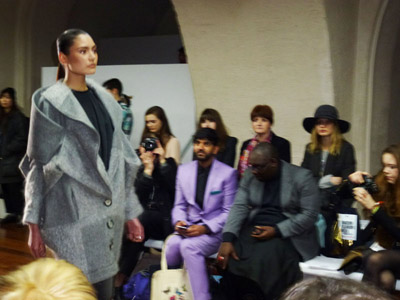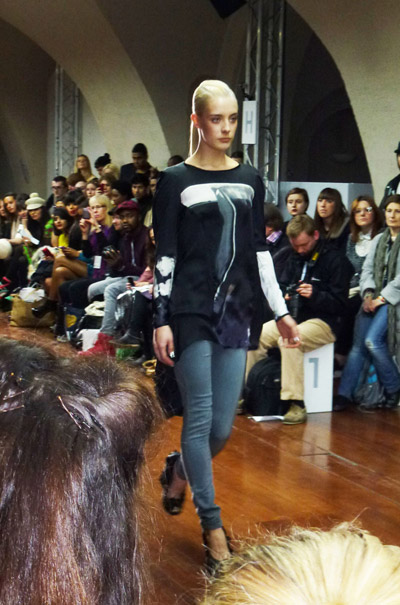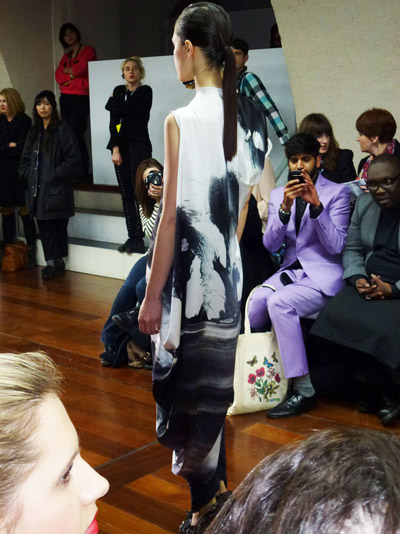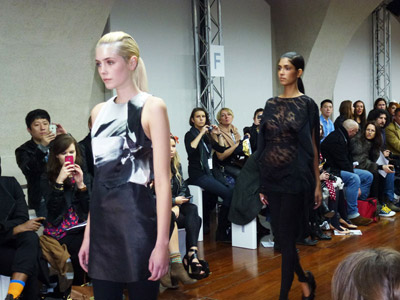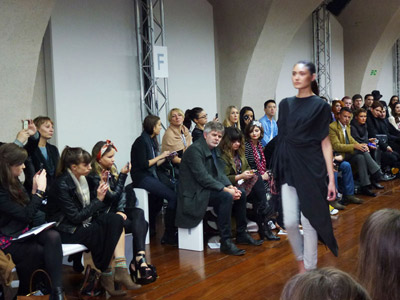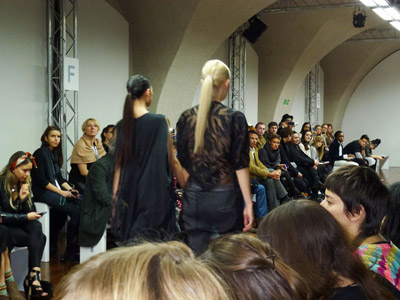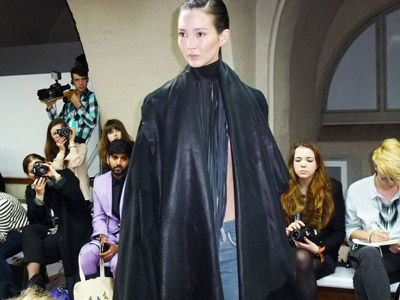 Review and images by Design Scene London Contributing Editor Diamando Christofi.