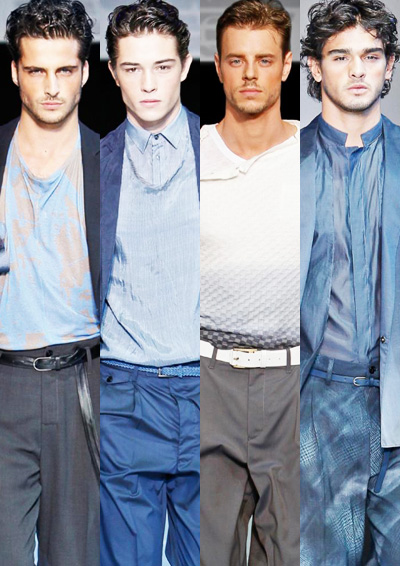 Collection: Emporio Armani
Season: SS12
Designer: Giorgio Armani
Website: www.armani.com
Back in June we had a chance to see Emporio Armani's Spring Summer 2012 collection in Milan at Teatro Armani, with collection now ready for the season it is time to feature a closer runway look. Giorgio Armani is certainly not a afraid to put out a massive collection, Emporio Armani Spring Summer 2012 was presented with more than 60 looks. Overruling sentiment behind the design was a note of lightness shaped as the new essential quality of a modern man's wardrobe. It has accordingly created the fabric choice as well as the construction techniques. Stand out pieces of the collection are undoubtedly the elegant jackets, which are even combined with trenches made of same material.
Colour palette is bathing in neutrals, ranging from gray to blue with a touch of digital prints which are often broken up and set diagonally. Eveningwear as expected comes with the touch of black, reserved for trousers and jackets, allowing the shirts to stand out.
See the complete collection with our favorites singled out after the jump: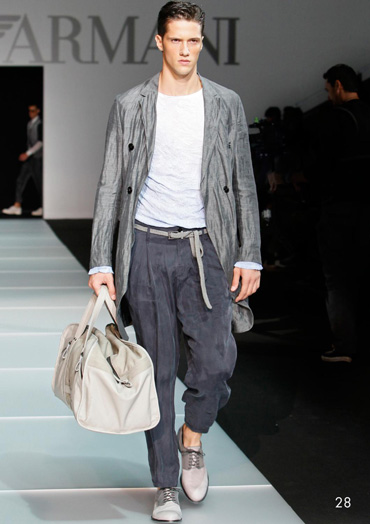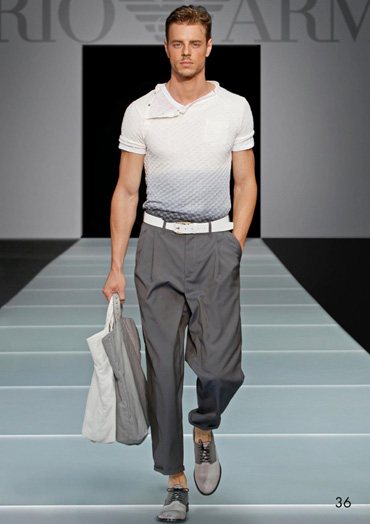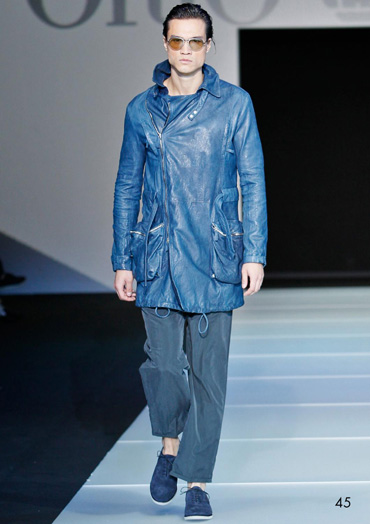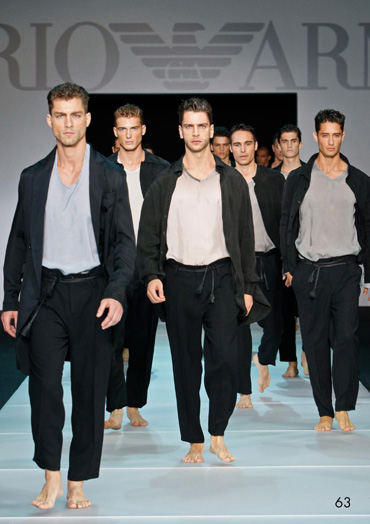 Models: Alexander Johansson, Alexander Kjellevic, Andre Ziehe, Antonio Navas, Casey Taylor, Chade Roekaerts, Corey Baptiste, Elia Cometti, Emilio Flores, Francisco Lachowski, Isaac Sullivan, Janice Fronimakis, Jivago Santini, Kasper Coolens, Leo Vlasic, Lucas Mascarini, Mario Skaric, Marlon Teixeira, Max Motta, Michael Gstottner, Michael Kroeber, Nikola Jovanovic, Paolo Roldan, Patrick Kafka, Simon Nessman, Thomas Hoefnagels, Tomas Guarracino, Zhao Lei