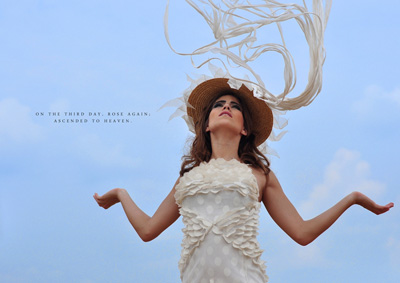 Editorial: Losing My Religion
Model: Michelle Elguezabal
Hair & Makeup: TyTy
Stylist: Sophea Ke
Assistance: Christine Gauthier
Photography & Direction: Onin Lorente
Website: lorentefashionfoto.com
Photographer Onin Lorente shoots Losing My Religion for our latest Design Scene Exclusive, inspired by faith and religion Onin has photographed this showstopping story in Cambodia. To style the shoot Sophea Ke has gone through collections by international designers such as Eric Raisina, Don Protasio, Rachel Faller of Keok'jay, SCT designs and accessory designer Christine Gauthier who are all based in Cambodia.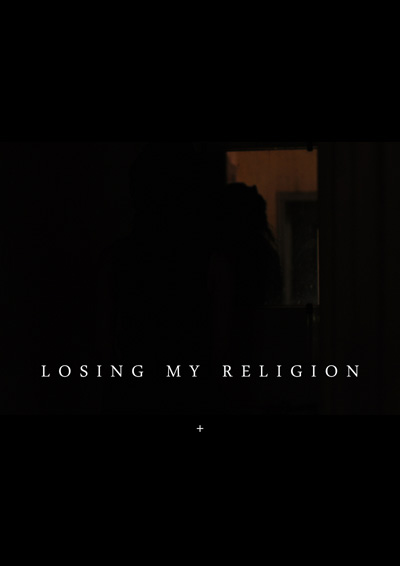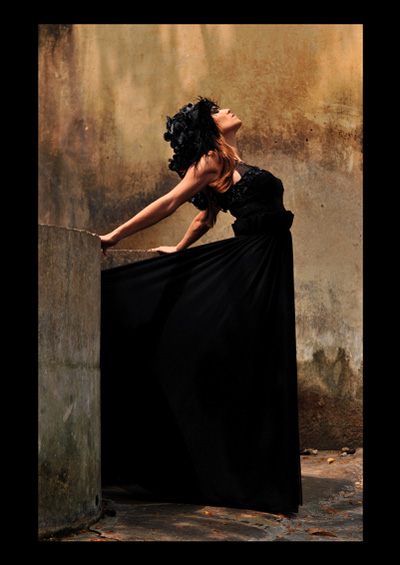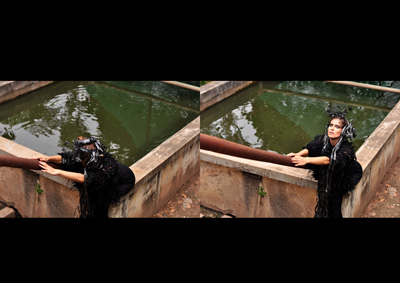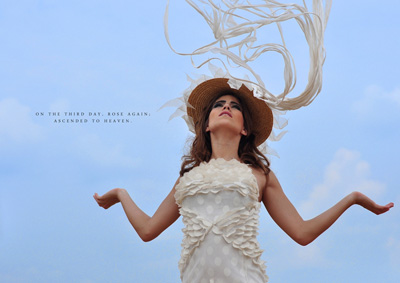 Clothing: 1,2 and 3: SCT dress, Eric Raisina bolero as head piece; 4: Waterlily headpiece, Eric Raisina dress and scarf; 5: Don Protasio dress, SCT skirt, SCT top as headpiece, Eric Raisina big black floral purse; 6: KeoK'jay T-shirt and pants, Friends top, Eric Raisina black fringes, SCT embroidered fabric; 7: KeoK'jay long dress, Eric Raisina silk fur bolero, Waterlily headpiece; 8: SCT dress, Eric Raisina bolero as head piece; 9: Eric Raisina scale dress and headpiece.