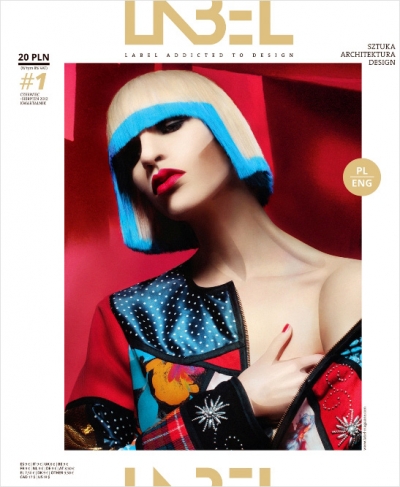 Magazine: Label. Addicted to Design
Issue: #1
Cover Model: Aleksandra Materska |AMQ Models|
Hair & Makeup: Anna Kołyga
Stylist: Edward Mess
Photographer: Jacek Sroka
Retouching: Magdalena Zych
Website: label-magazine.com
A fresh magazine on the scene Label. Addicted to Design is sharing with us their striking premier issue cover captured by photographer Jacek Sroka. Close to our very own interest the magazine follows art, architecture and design and is already out in print with an iPad edition in the works for summer. Magazine is bilingual, prepared both in Polish and English.