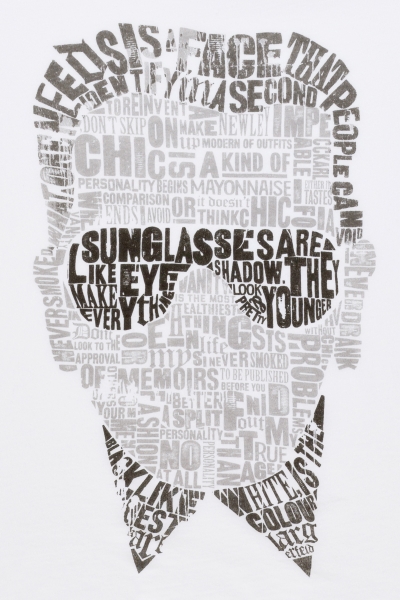 KARL x I LOVE DUST
Four limited edition t-shirts available for men and women are coming from KARL's collaboration with British collective I LOVE DUST bringing closer the sentiment of the famed designer. Founded by Mark Graham and Ben Beach I LOVE DUST is based between London and Hampshire and for 10 years now it brings a unique vision inspired by street style.
From May 31st the t-shirts will be available on www.karl.com as well as the KARL pop-up store on Bleecker Street in New York and at Colette in Paris. Continue after the jump for a Q&A with I LOVE DUST: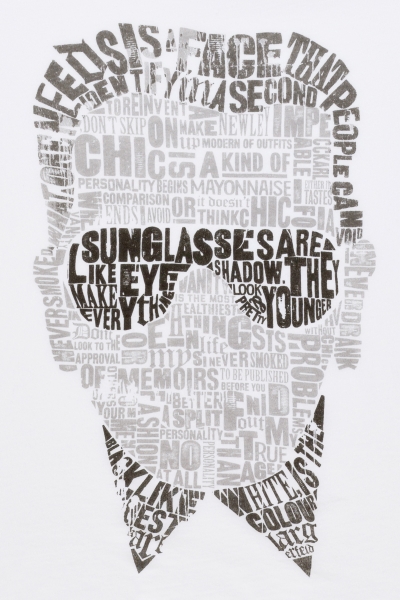 What perception did you have of Karl before working with him?
Karl is a living fashion icon – everyone knows the man himself, his style and his look. He is directly involved in modern contemporary culture – the fact that he appears in Grand Theft Auto for example was a reference that connected with our own personal culture. It was an honour to be able to work with him.
How did you integrate the different elements of his unique style into your own creations?
When you start to look at the fact of how outspoken he is, his personal style, it's almost an embarrassment of riches! His rings, his hair, his clothes are all perfect elements to interpret through graphics and illustration. Karl is a massive library of coolness.
Were you attracted by the way the KARL range is mainly marketed online?
We really liked the fact that these designs would be limited editions. Once they are sold out, there's no way of collecting them all.
I Love Dust is a collective – how do you approach a project like this?
A graphic design agency usually has two or three designers or over a hundred. We have about 25. When we get sent a brief, we all meet to discuss it and see how we can make those ideas work. We generally show the client about 90% of what everyone has done. For Karl, we showed them around fifty because everybody wanted to work on this!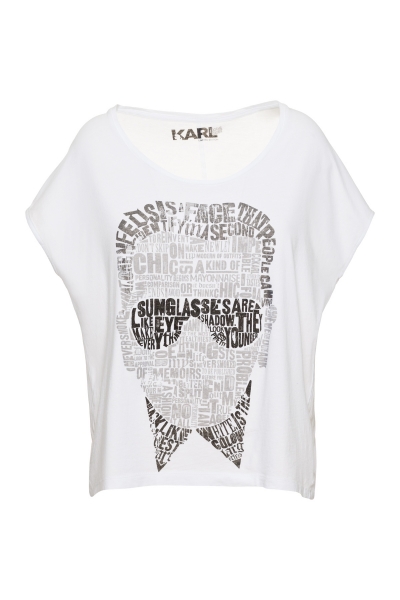 Is there an I Love Dust trademark?
It's hard to say because there are so many if us, but there is always an element of narration in our work. It's not just about doing nice cool stuff, but about doing nice cool stuff with a story.
You have an office in East London and one in Hampshire by the seaside…
We started with the Southsea office, but the agency rapidly moved into new arenas and we needed a London HQ as well. it's great to desaturate after you're saturated with the city, to have some peace and quiet to knuckle down to work.
What does your name mean?
Our first office was a dusty basement, and it began as a joke. Then the work started coming in and we didn't really have time to think of a better name. At least everyone seems to remember it – though we do sometimes get confused with a carpet cleaning service.