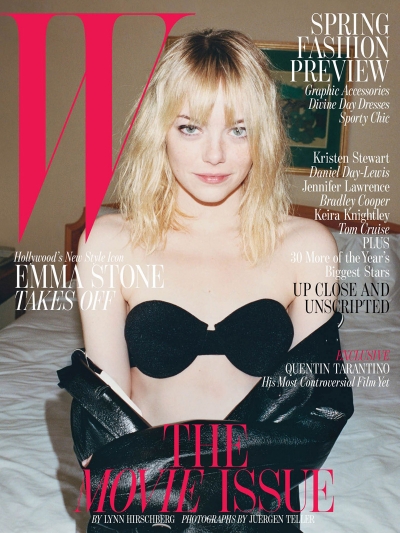 W Magazine
Published: February 2013
Cover Star: Emma Stone
Photography by Juergen Teller
The always gorgeous Emma Stone takes the cover of W Magazine with a shoot by fashion snapper Juergen Teller.
Do you find it hard not to be funny, even in serious dramas? In real life, sometimes it's uncomfortable for me not to go for the joke. I've been looking at that in myself lately. Often, joking for me is a way of diffusing the awkwardness of a situation, so it's kind of exhilarating to be a part of projects where there's nothing funny or lighthearted. – Emma for W Magazine.
See the rest of the accompanying story after the jump: