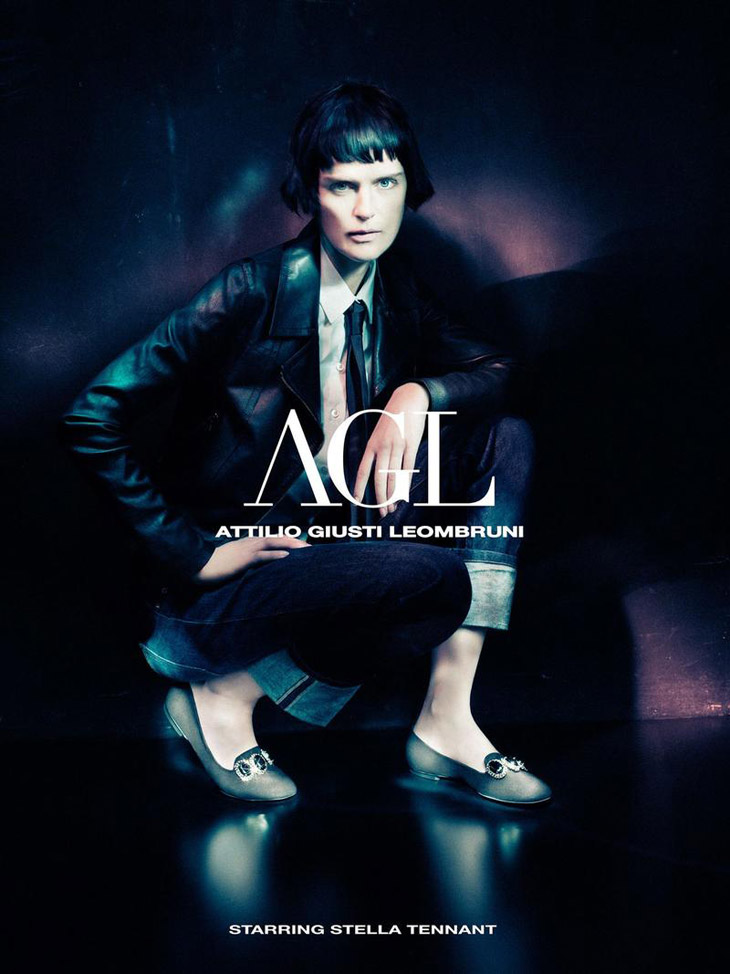 Supermodel Stella Tennant returns as the stunning face of elegant footwear label AGL. The beautifully coloured imagery is work of legendary fashion photographer Paolo Roversi.
The Fall/Winter 2013-2014 collection is marked by boldness, novelty and experimentation. The collection is devoted to an audience in search of comfortable shapes and a unique style that, in the flats, stands out from every other shoe. The AGL look is unmistakable. It is expressed to the utmost in the model's design and the color choice as well as in the design of the leather and rubber soles and in each accessory and decoration. The footwear being shown has a decisive, ironic look with a masculine inspiration. This season unites the courage to express one's own personality with a tradition of craftsmanship, with a strong focus on balance and the avant-garde.
The Giusti sisters courageously wanted to convey the change that AGL in undergoing. As it grows, the brand wants to express fully its decisive and original personality, with the support and creativity of two fashion world icons like Paolo and Stella.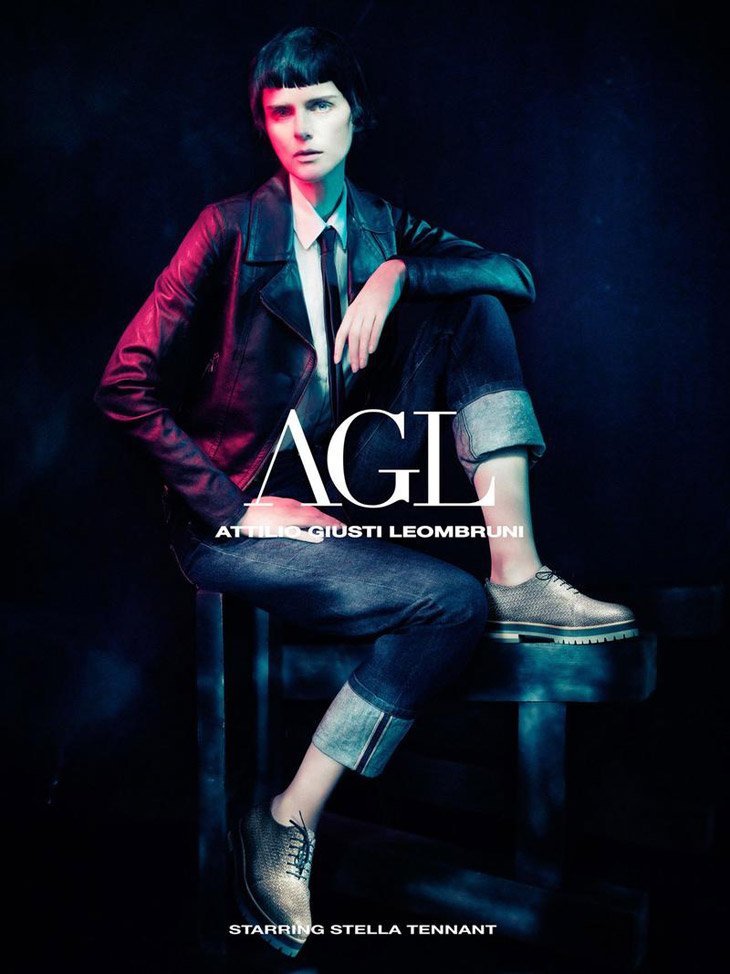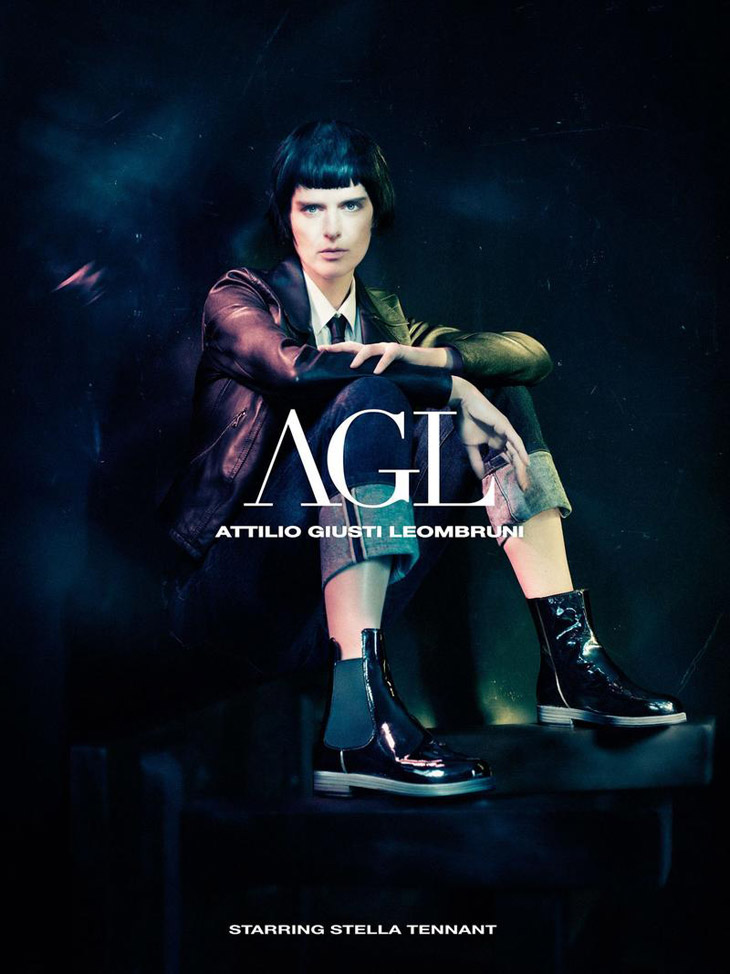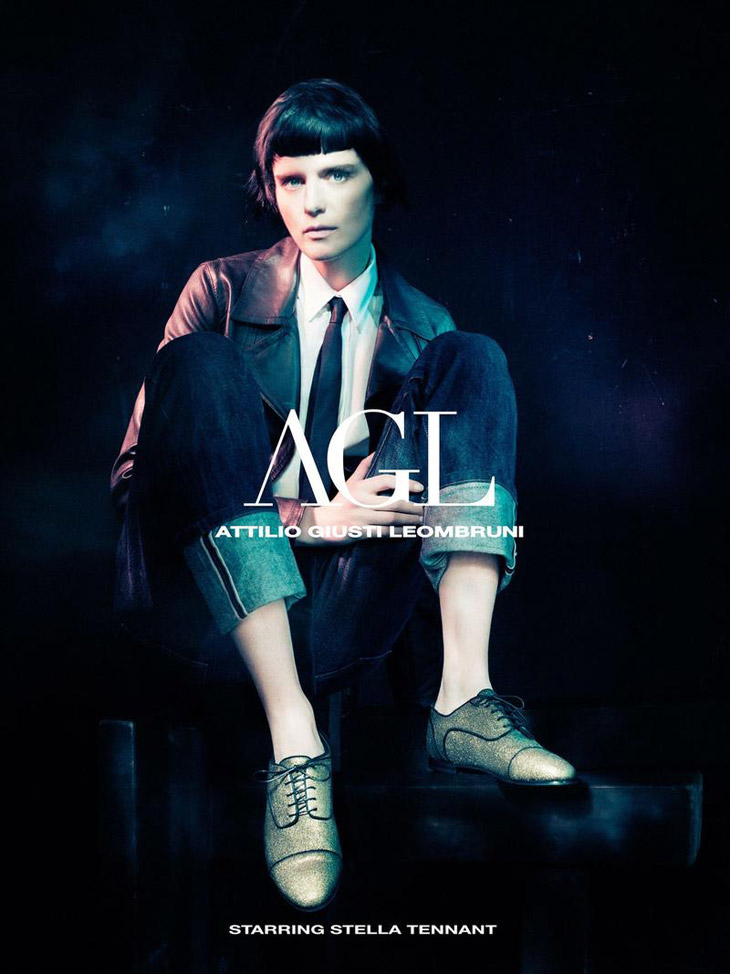 Website: attiliogiustileombruni.com