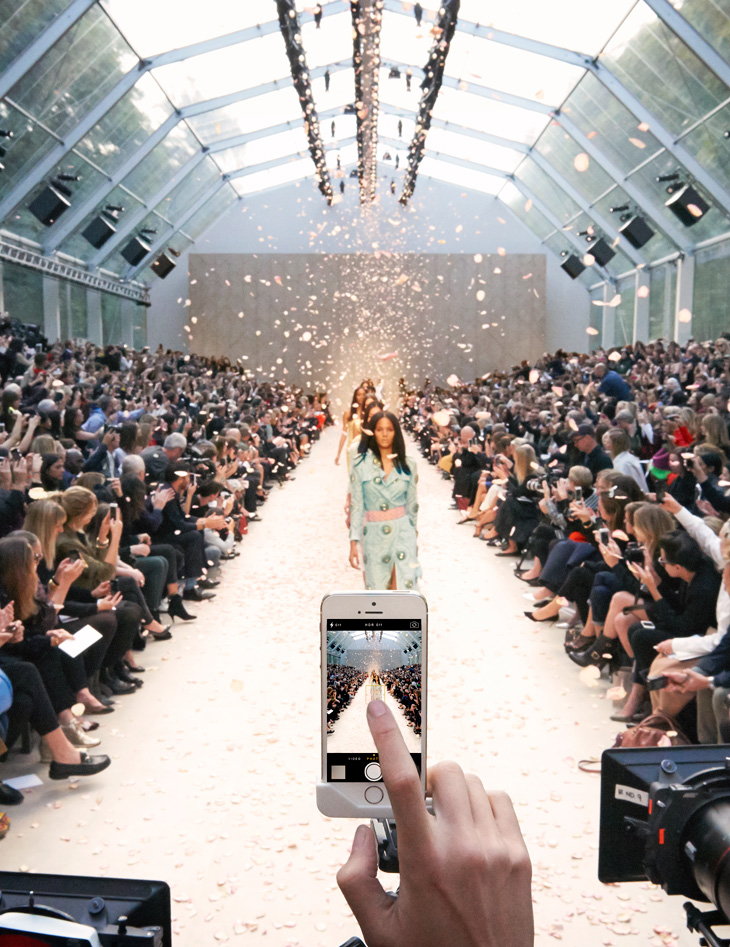 Burberry Spring Summer 2014 collection presented today during London Fashion Week, once again showed the magic this prolific British house is able to induce. At the same time the always innovative Burberry an Apple have teamed up for a challenging new experience. They have recorded and LIVE STREAMED event as massive as this with the use of the new iPhone5s. While no doubt the experiment was more than successful, we do believe the point is proven. There's a reason why cinema's are still around, and to why we like those magical 15 mins coming to life every fashion week in London to stay as enchanting as they are.
The show has featured a slew of celebs, who at the same time are the well recognized supporters of the label and Christopher Bailey. Until we bring you the runway looks, take a look of some of the action around the show (video above) as well as the guests attending. Most of them clad head to toe in Burberry pieces.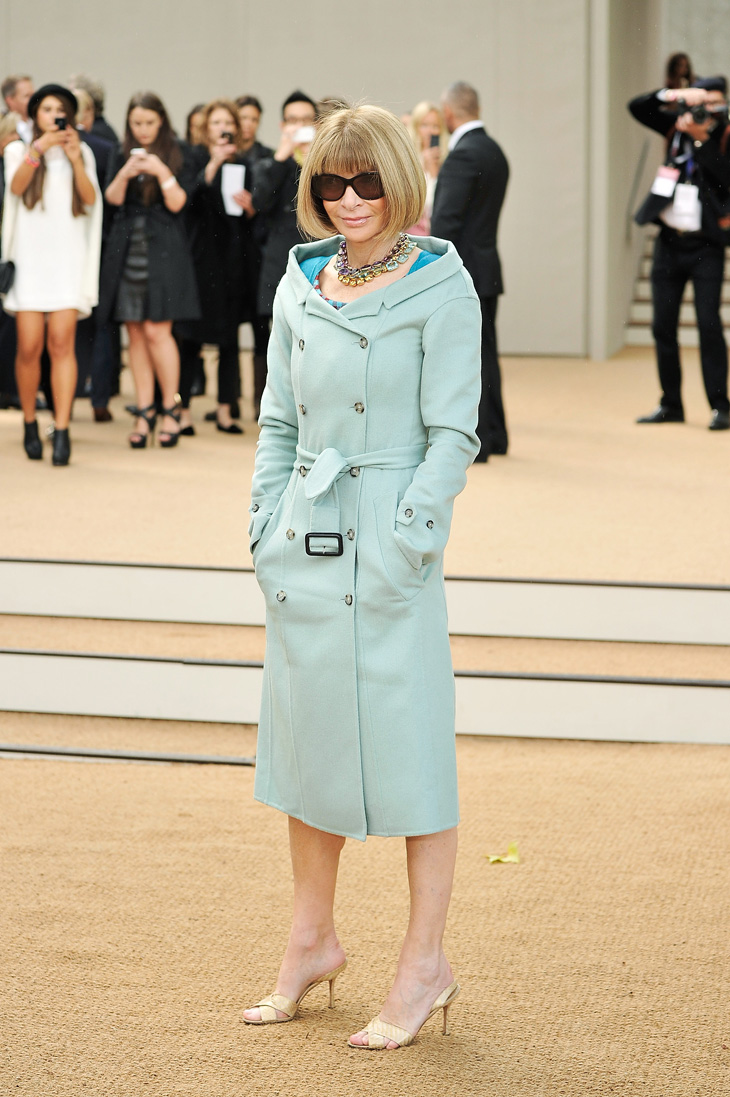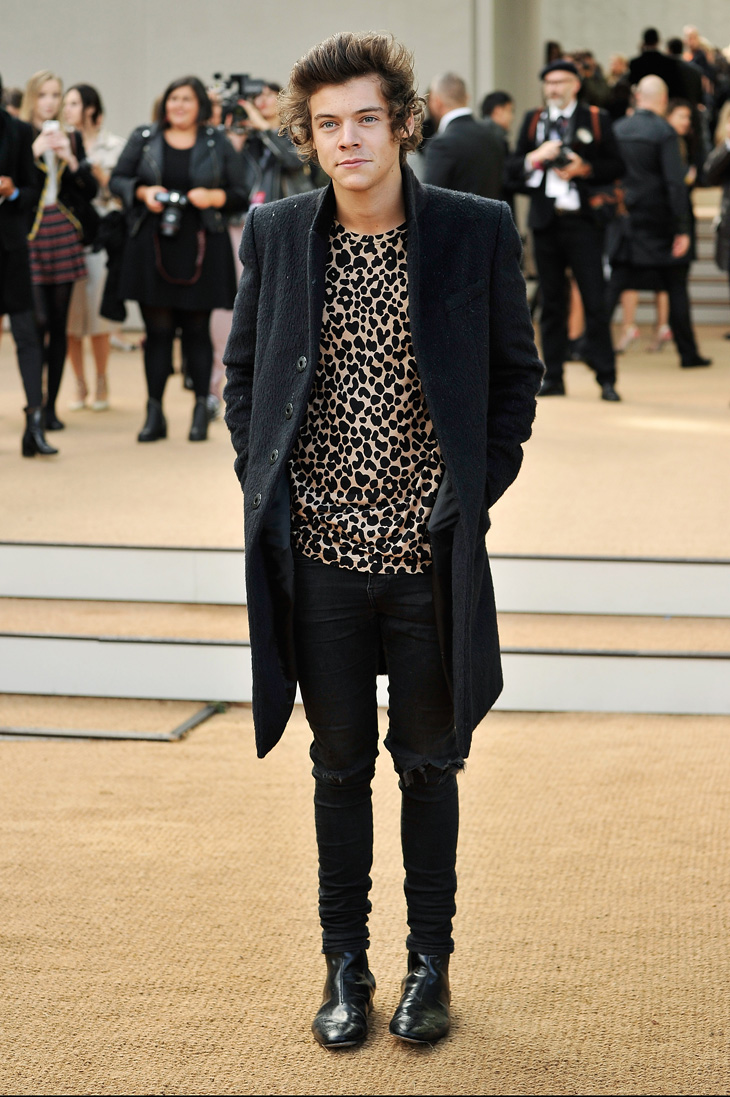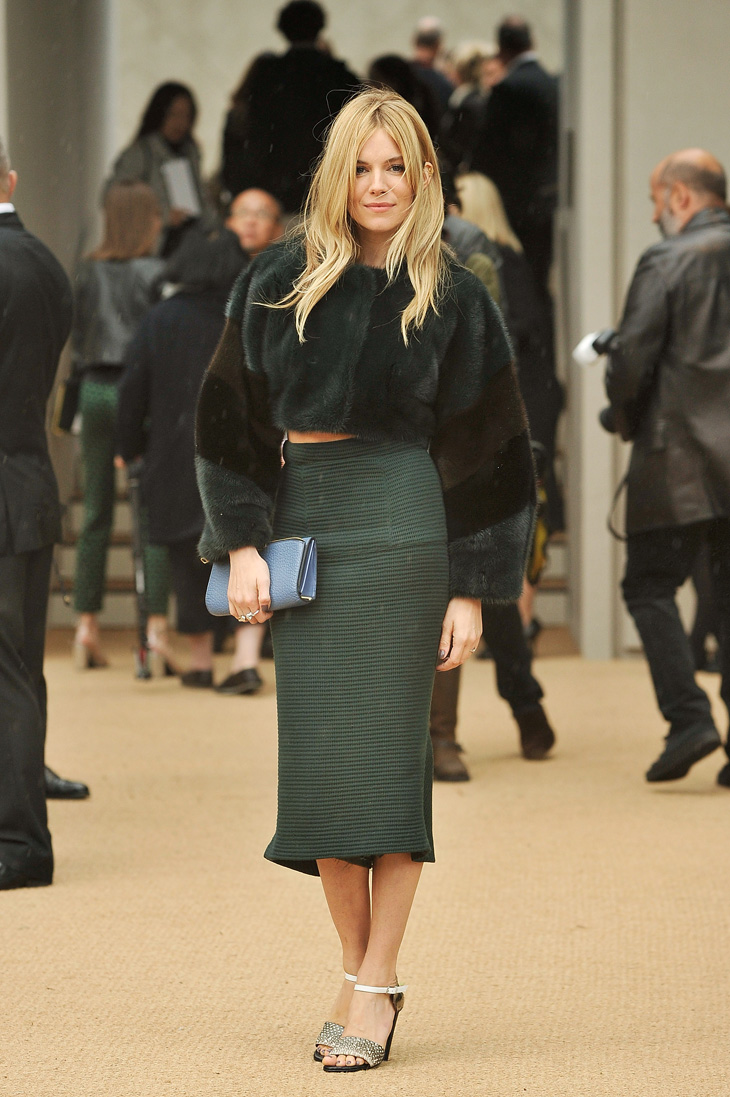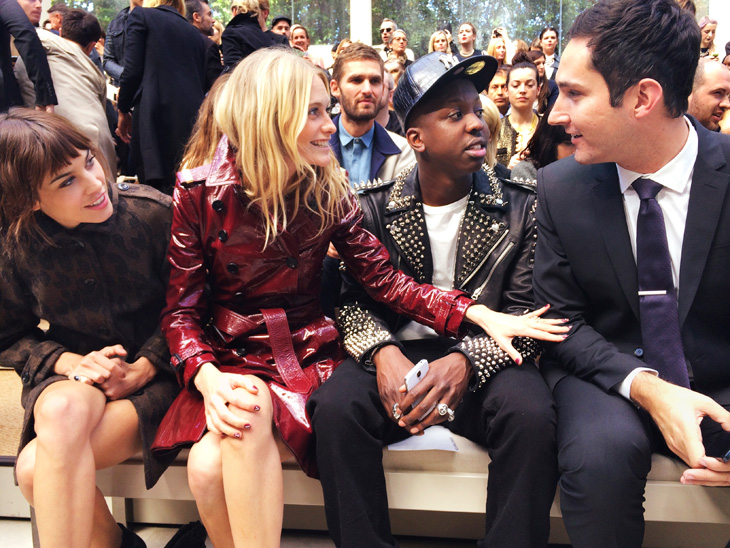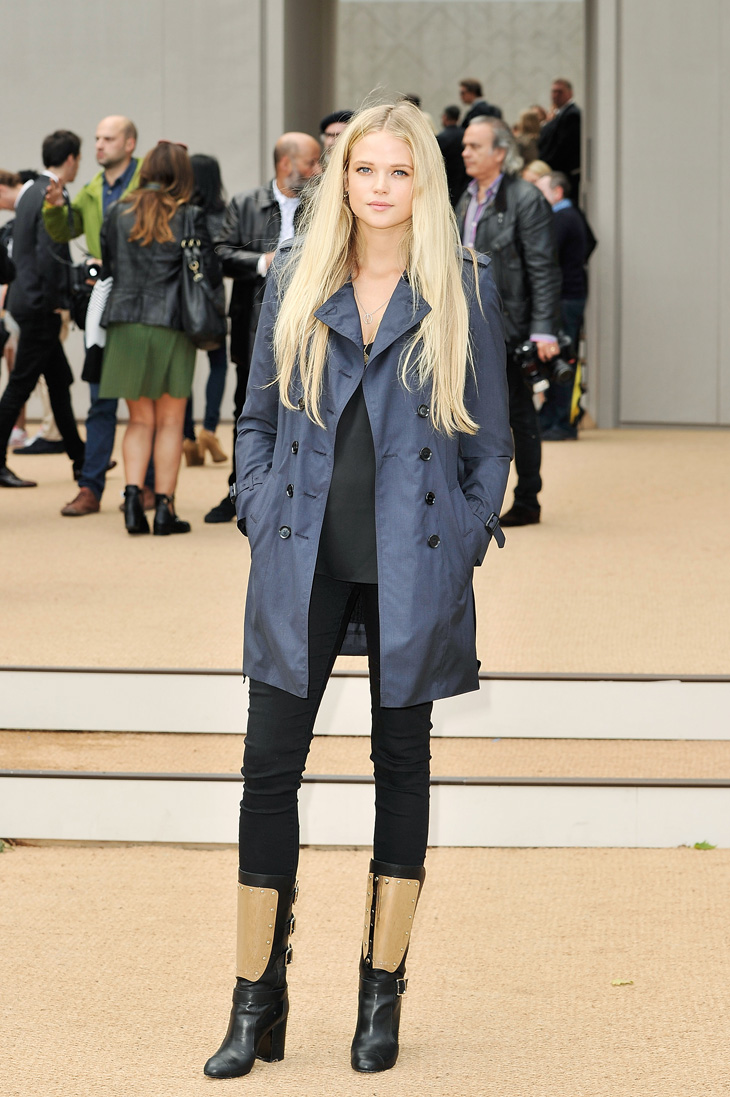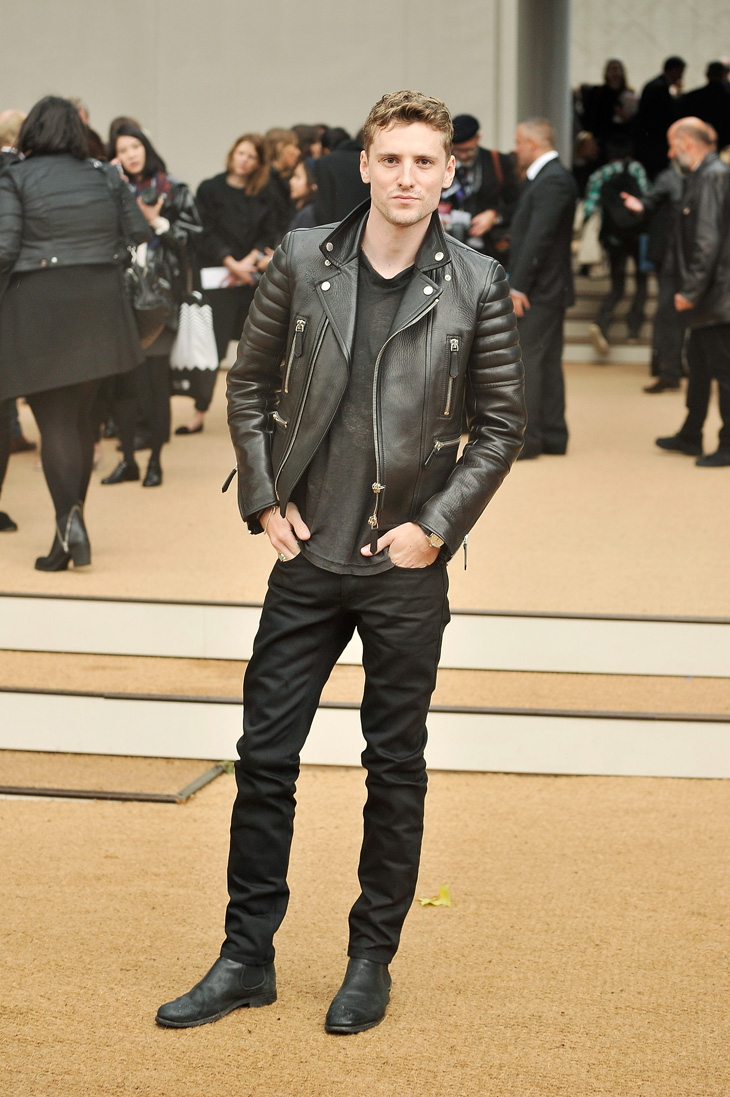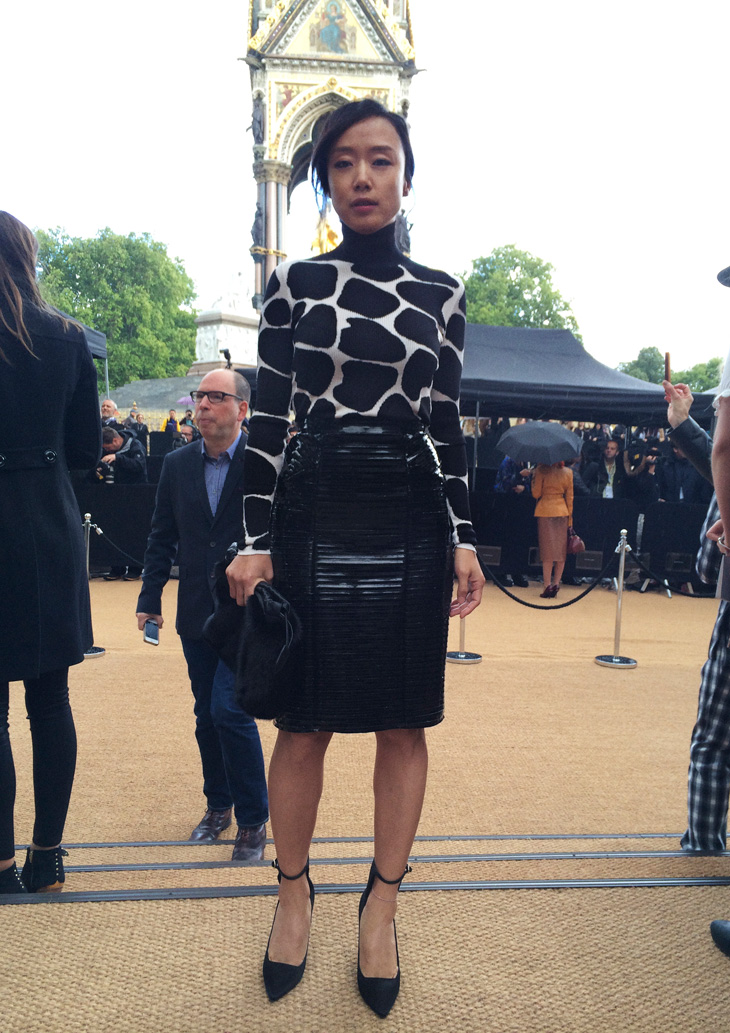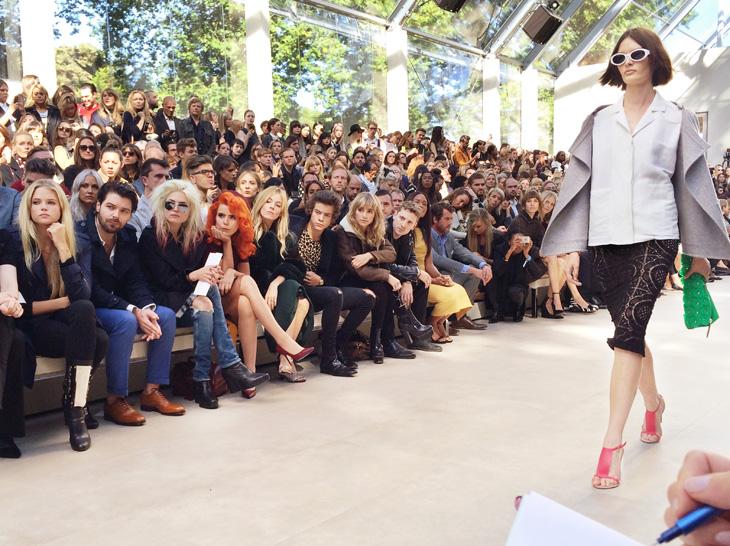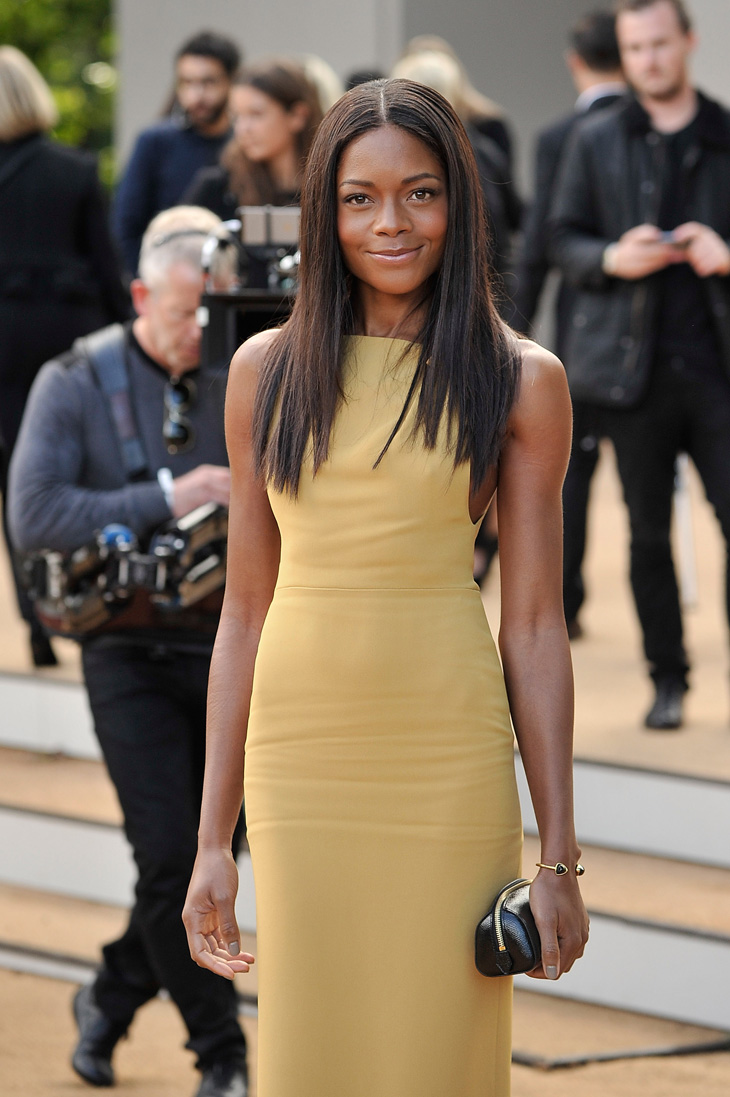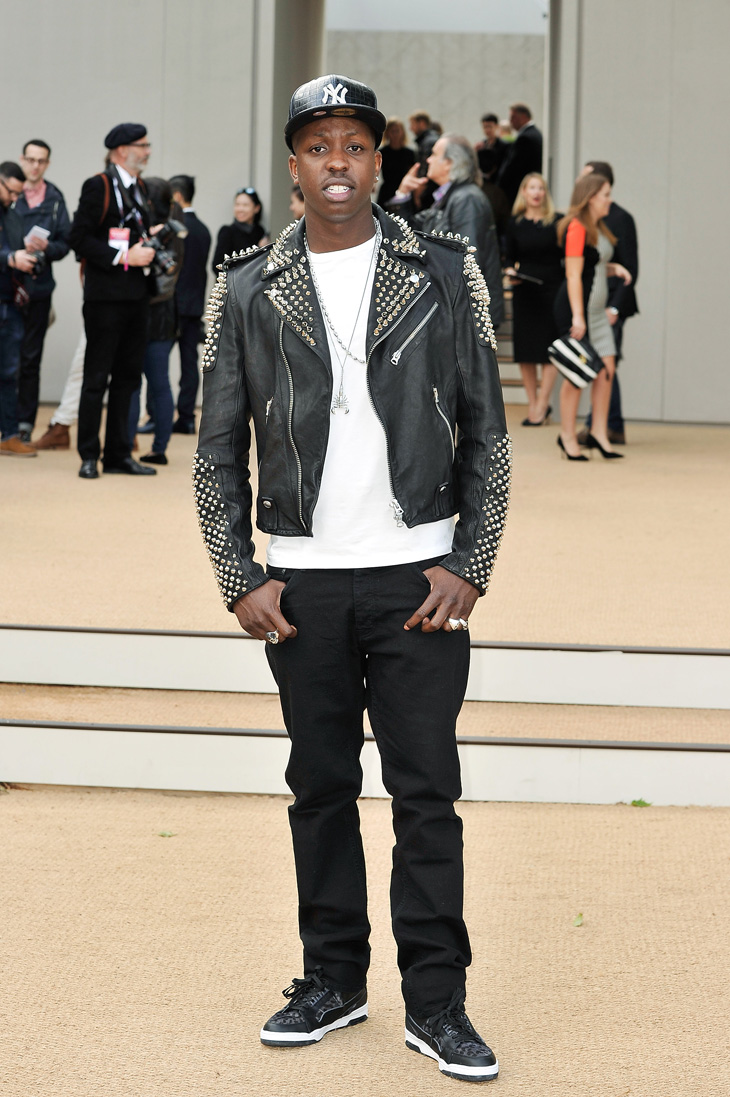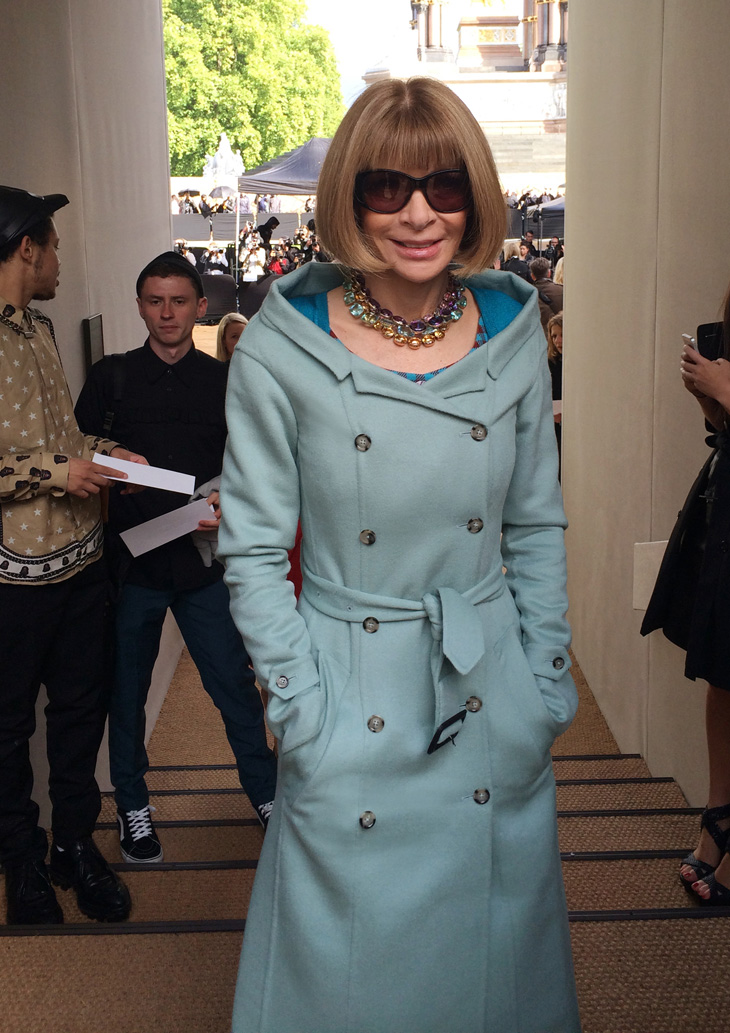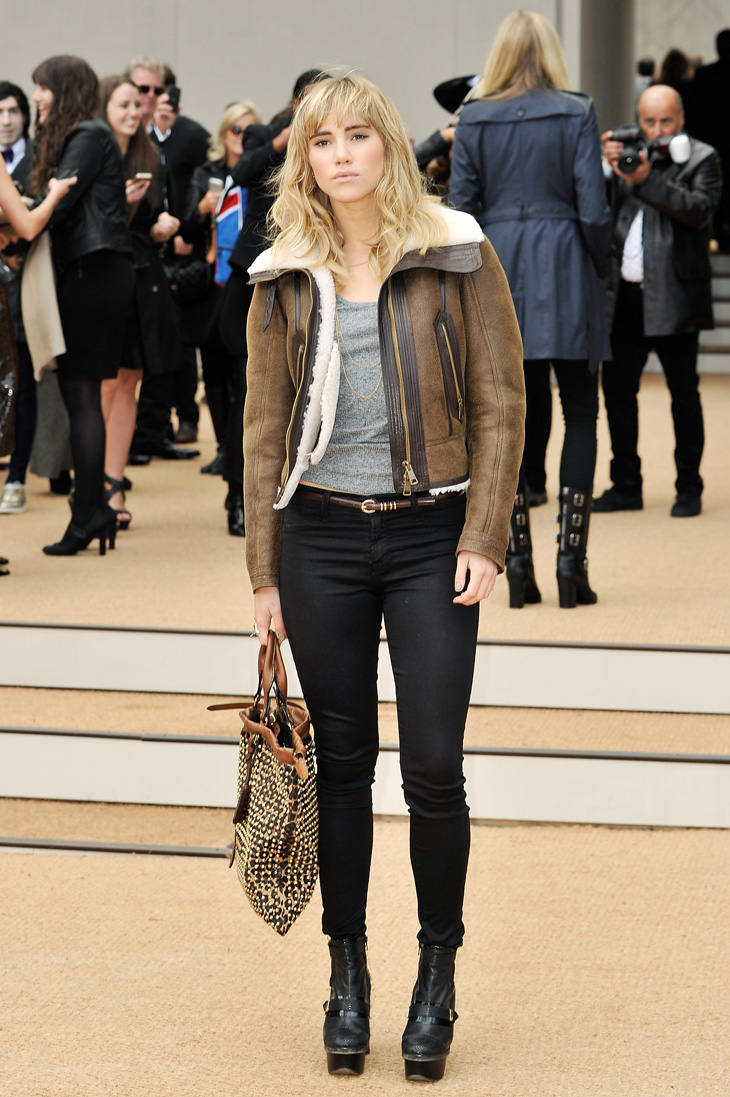 Some of the guests at the show were Anna Wintour editor in chief of American Vogue, singer Harry Styles, Jeon Do-yeon, Naomie Harris, George Barnett model and face of Burberry's new fragrance, Alexa Chung, Poppy Delevingne, actress Sienna Miller, Jamal Edwards, and Paloma Faith among other.
You can also pre-order some of the SS14 pieces already at burberry.com.