Distillation is the word behind the latest DUD.ZIN.SKA collection prepared for the autumn winter 2013 collection.
DISTILLATION collection refers to Diane Tuft's photographs documenting fragility and extraordinariness of ever-changing environment, showing structures and forms which cannot be seen through naked eye. These transitory moments are caught once giving no chance for repetition and prove that nature isn't constant.
In her works we'll find a fascination of enormous glaciers, which Diane was taking pictures for several years. This constantly moving body of dense ice conceals plenty of colors and forms – from transparent water drops shining in the sun to the massive blocks of ice. Collection relates to these forms by combining see-through fabrics with fleshy, hand knitted sweaters in irregular structures.
The eye-catching imagery is captured by Michał Andrysiak with Alexa from AMQ Models. Makeup artist on the shoot was Anna Stykała and hair styling by Robert Bigus.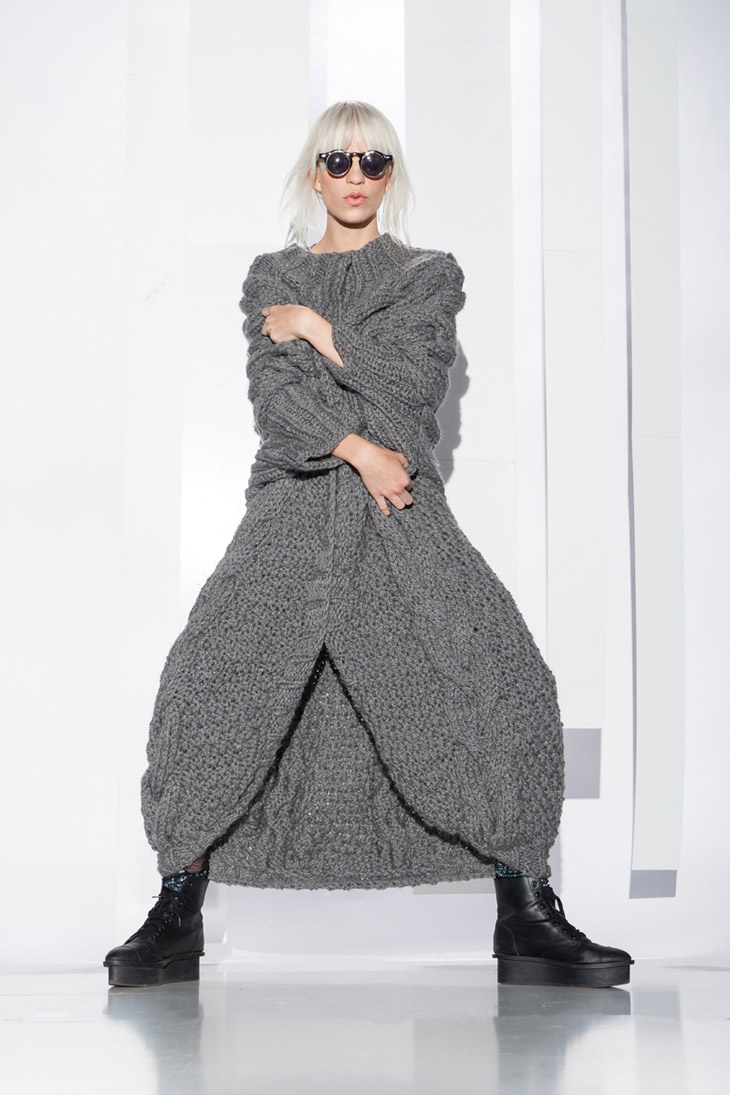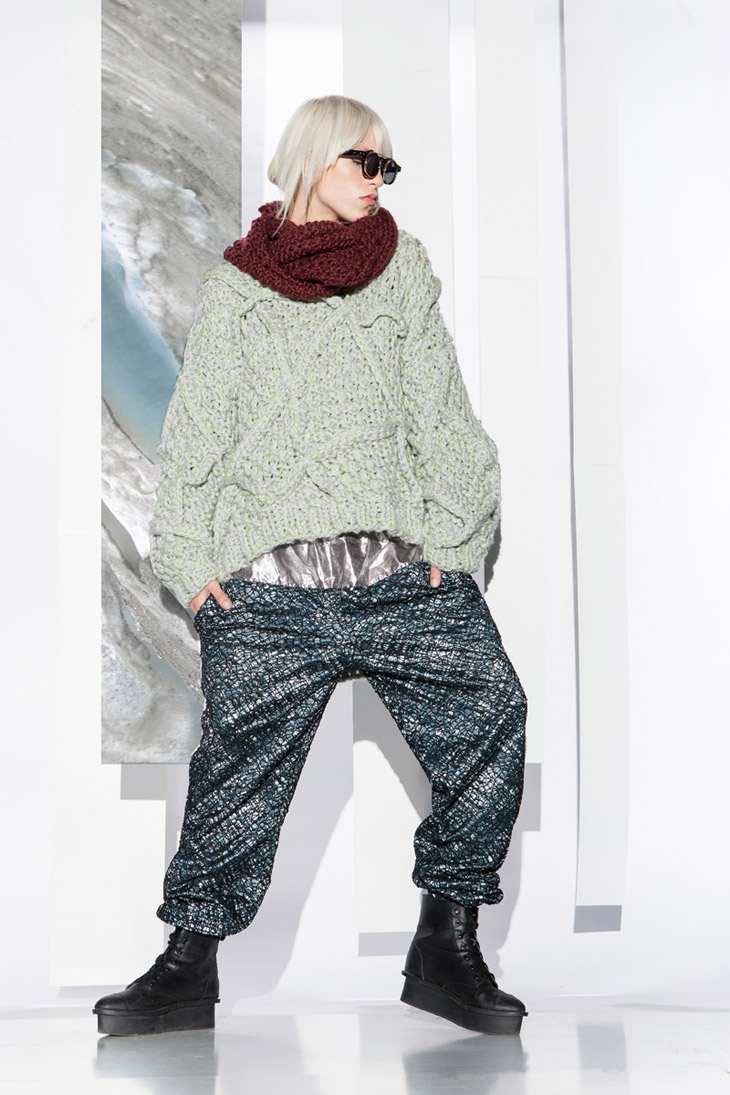 Website: dud-zin-ska.com