Fans of studying the history of a country through its architecture will find Croatia to be a dream destination. The Croats have lived and built in the area for over 1,000 years and it's still very much possible to see the strata of history on the buildings and designs around you as you wander through the country.
Depending on your level of interest in different periods of architecture you can either go right back or concentrate on just a couple of hundred years ago.
Evidence of ancient architecture
Way back when, people lived in on the hilltops in houses that were half buried with clay floors. You can actually still see these near Vukovar. You can also see the Greek influence in the ancient seaside trade cities like Trogir and Split, with their villas and typical Roman remains.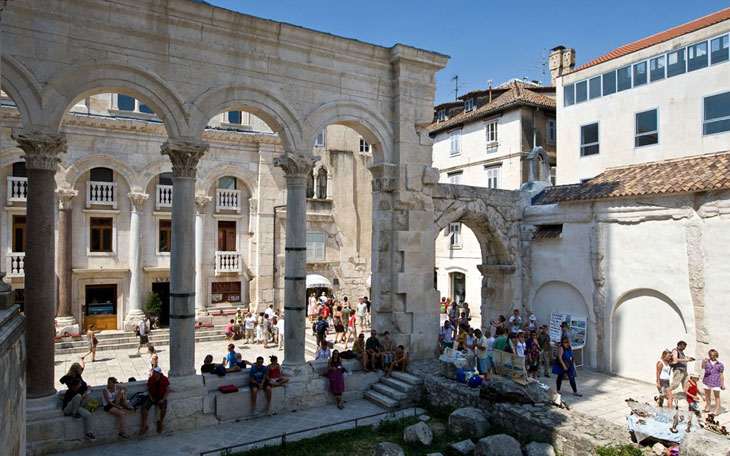 Roman Architecture in Split | Photo Bestourism
Roman villas and evidence of settlement can be seen in Pula and Togir, showing the huge influence the Romans had on the area. For Roman streets you can go to Porec and Zadar, while the best preserved Roman monuments are in Pula, which was founded in the 1st century and dedicated to none other than Julius Caesar.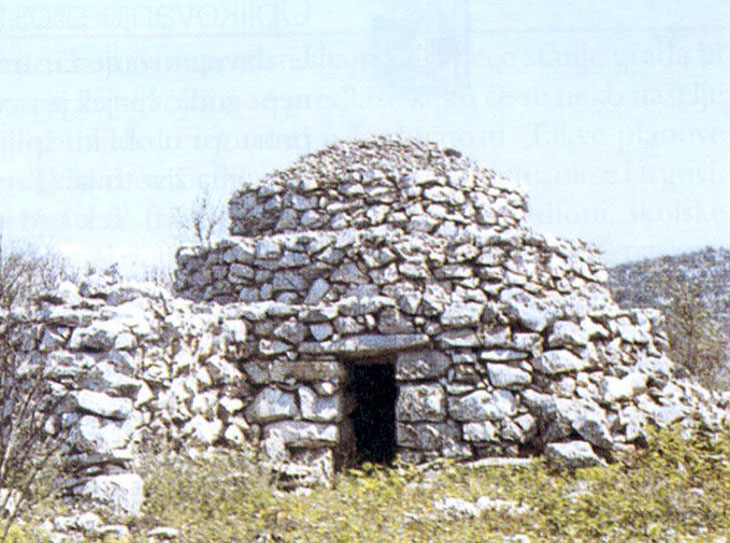 Neolitic House | Photo Wiki
The Middle Ages and later
When the Croats settled in the area they absorbed a lot of Roman culture, particularly in the big urban centres like Dalmatia. Eventually this became much simpler and they built major buildings like St Saviour church out of rough cut stone. This was in the 9th century and there are more complicated shapes to be seen from the same time, for example, St Donatus in Zadar.
Gothic architecture started to spring up in the 14th century and if you go to Croatia now, you will see loads of examples. Visiting Croatia is relatively cheap and easy with holidays from Monarch, and accommodation can be found for reasonable costs. If you are looking to see some beautiful examples of different periods reflected in architecture, it really should be on your list of destinations.
Head to Istria to see the best examples of Gothic fortification, which sprang up in the Middle ages. Or go to Pula to see the Franciscan church with its fabulous wooden vaulted ceiling as a great example.
Baroque and Rococo
With the Venetian and Ottoman influence of the 17th and 18th centuries, art and different styles of architecture flooded in to Croatia. Baroque cathedrals and city development, such as in Karlovac, Bjelovar and Koprivnica, with squares surrounded by regulated streets.
You can see the Baroque towers that sprang up to be melded in with other styles all over the country, particularly the ones in Pula and Sibenik. Following an earthquake in the middle of the 17th century, several churches were rebuilt in the Baroque style, like St Vlaho and the Jesuit Stairway.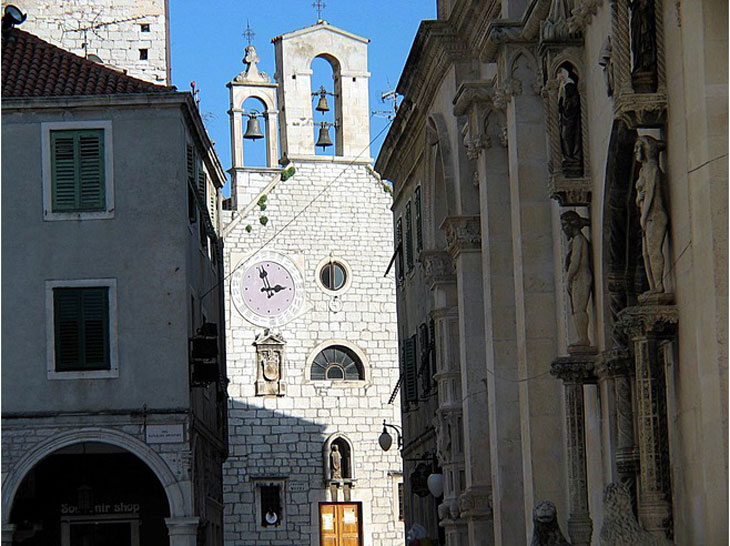 Old town in Sibenik | Photo Virtual Tourist
Gorgeous churches in this style can be seen everywhere, the most beautiful is commonly considered to be the church found in Selima, very near to Sisak, with its gorgeous dome.
So, whatever your interest level or knowledge of history and architecture, Croatia is bound to surprise and delight. And added to that, it's just a great place to visit, with gorgeous weather, luxury accommodations and stunning surroundings. Give it a try.