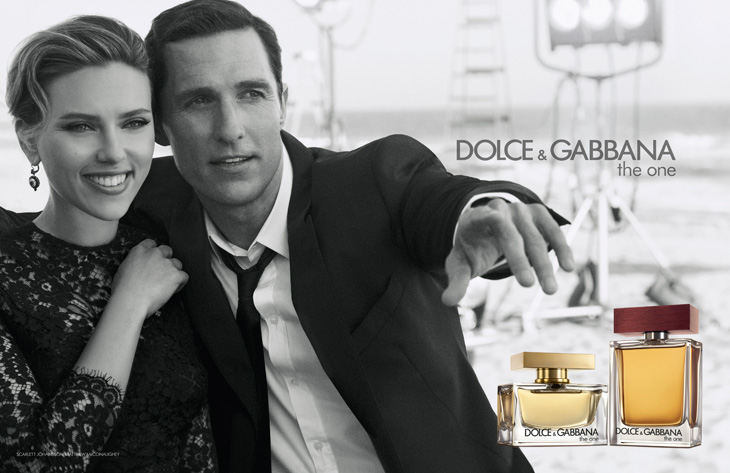 Dolce & Gabbana reunites their long time The One faces Scarlett Johansson and Matthew McConaughey for the new campaign shot by Peter Lindbergh (2b Management).
Lindbergh, a master of black and white imagery and long-standing photographer for leading publications around the world, recreated a film set on a secluded beach on the outskirts of Los Angeles. In an unmistakable case of art imitating life, the campaign sees Scarlett and Matthew backstage, surrounded by spotlights, recreating a scene that has striking parallel to their own lives. – from Dolce & Gabbana
FIND MORE ON OUR BEAUTY SCENE.