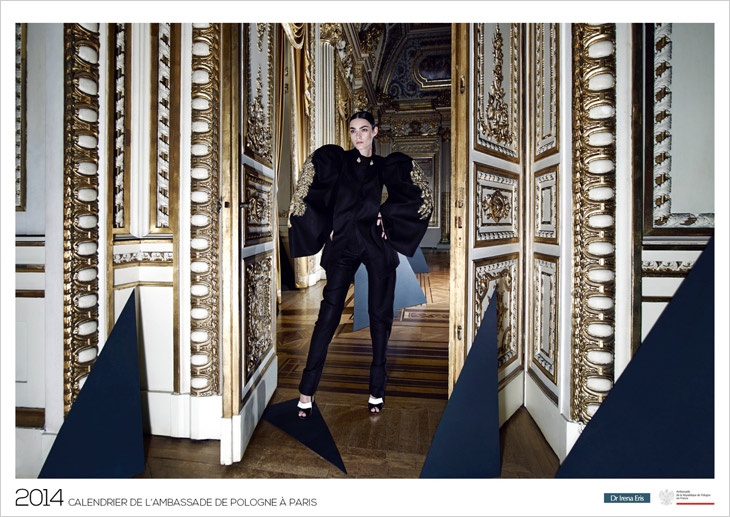 Fashion photographer Piotr Stoklosa continues tradition of shooting calendars for Polish Embassy in Paris. This year Piotr joined forces with stylist Agnieszka Scibior (editor in chief of VIVA! Moda) and top model Patrycja Gardygajlo (D'Vision Models) to create stunning images for 2014 Calendar.
Set design is courtesy of WITALIS duo Anna Szczęsna & Ula Wasielewska. Video direction by Michal Grzywacz.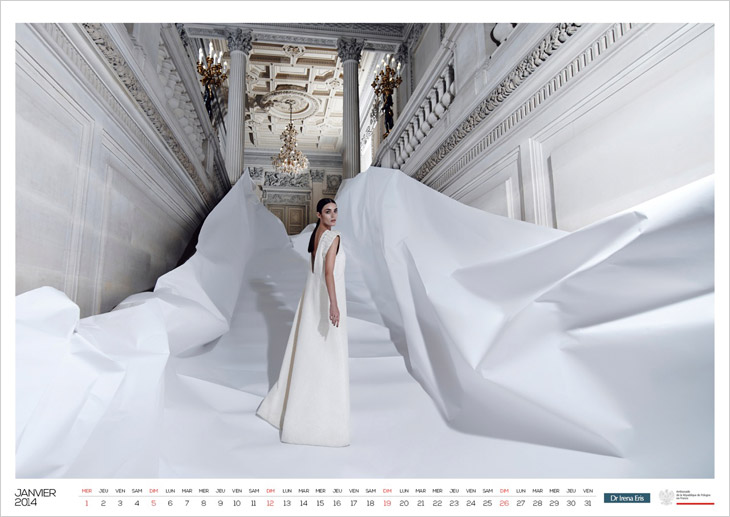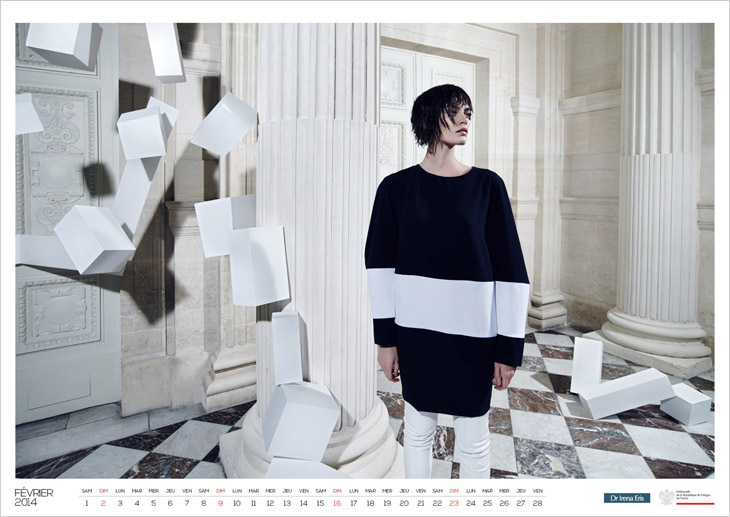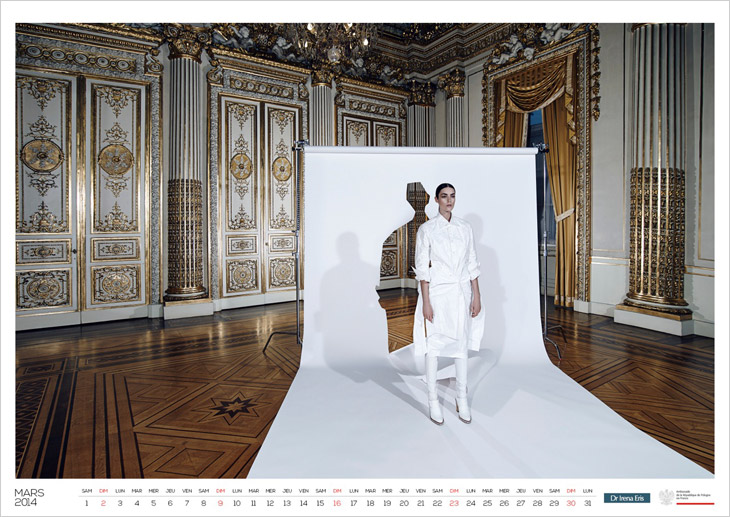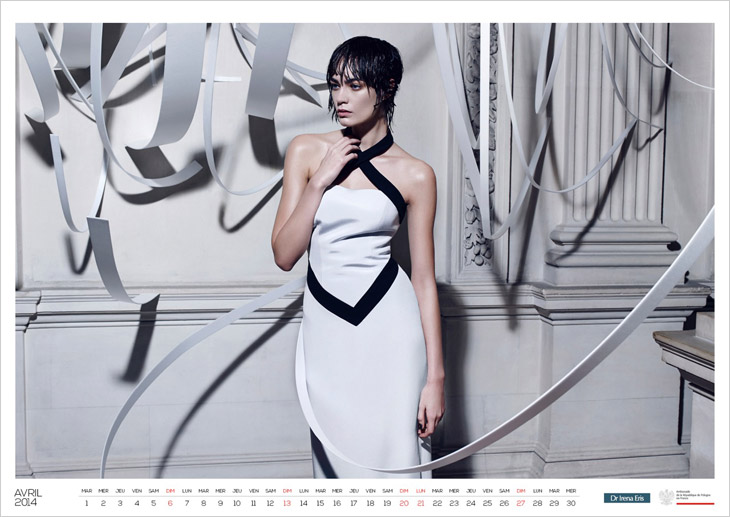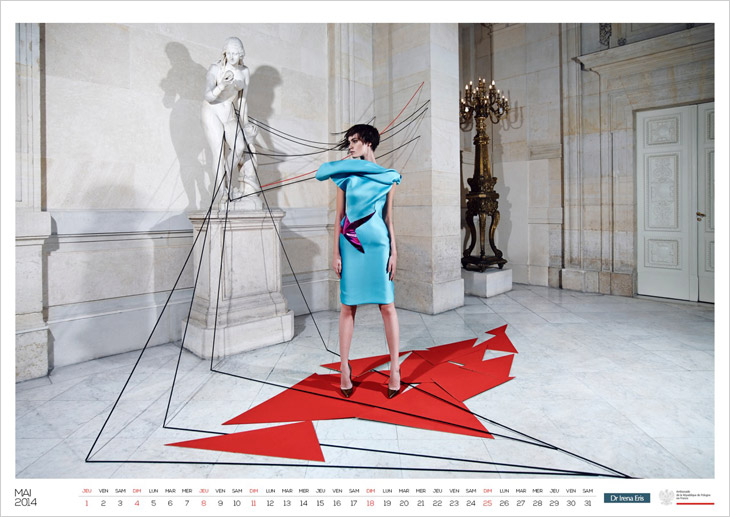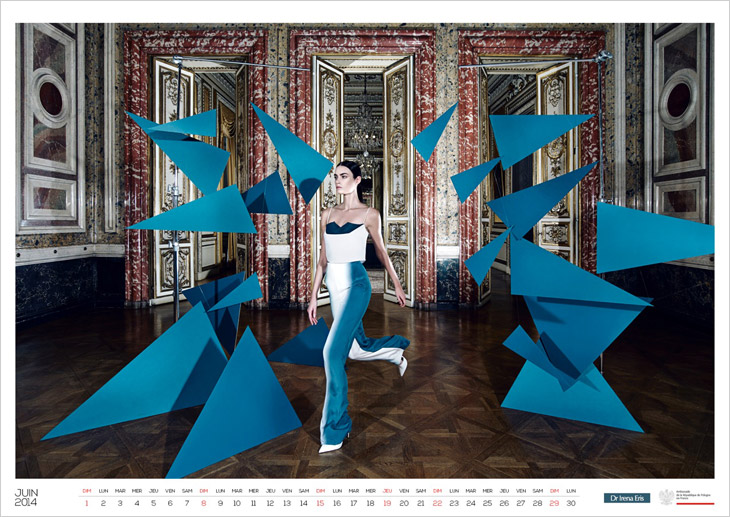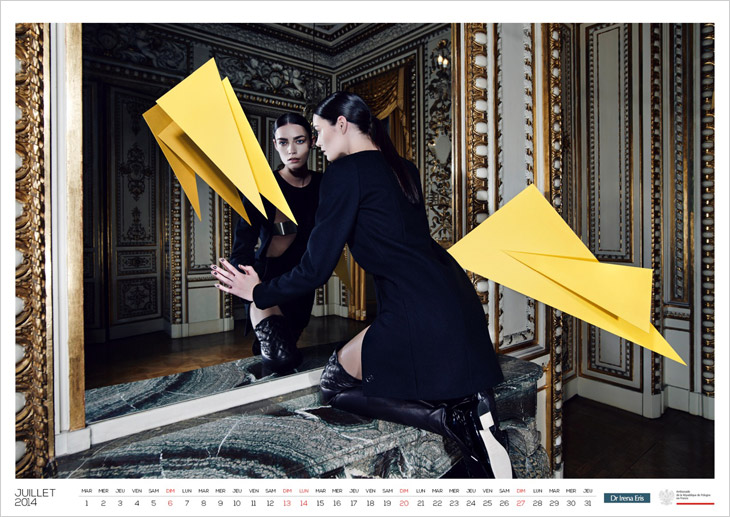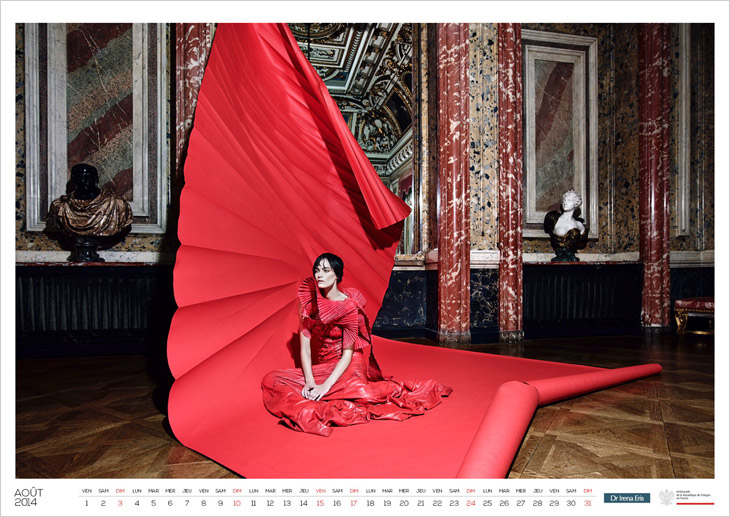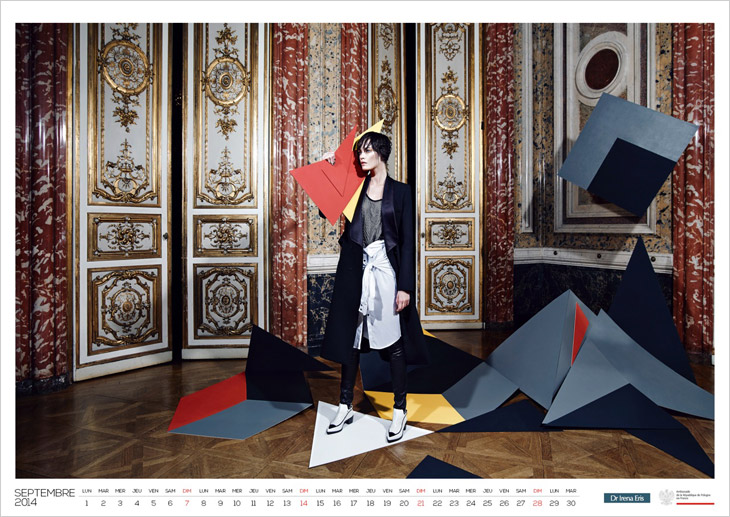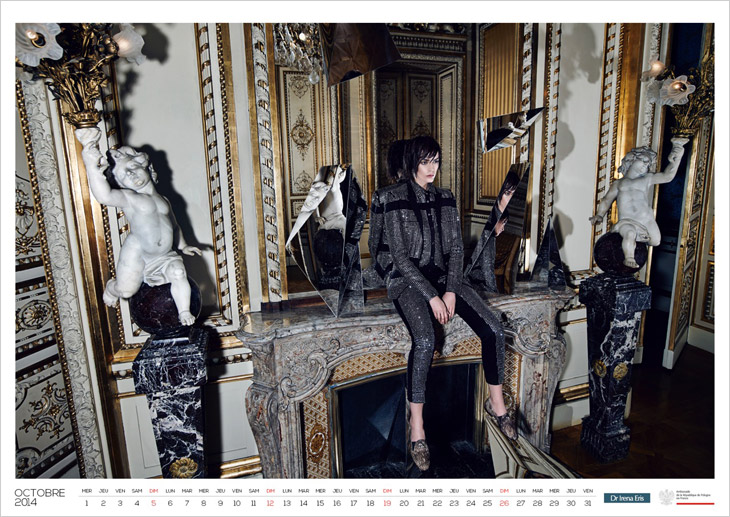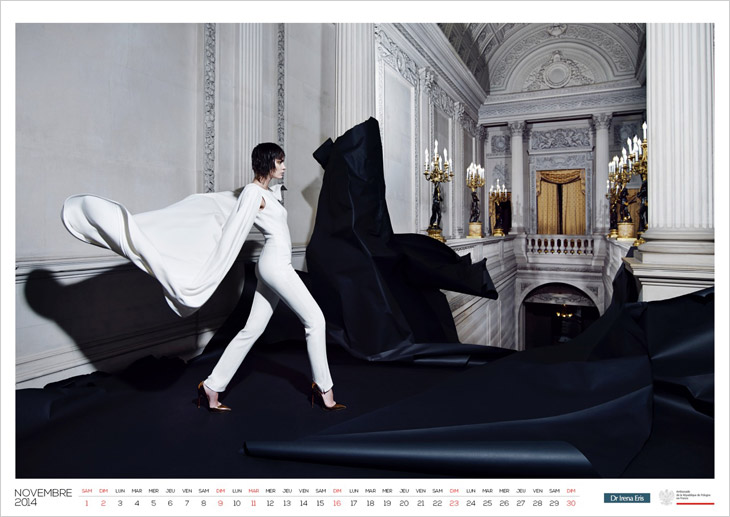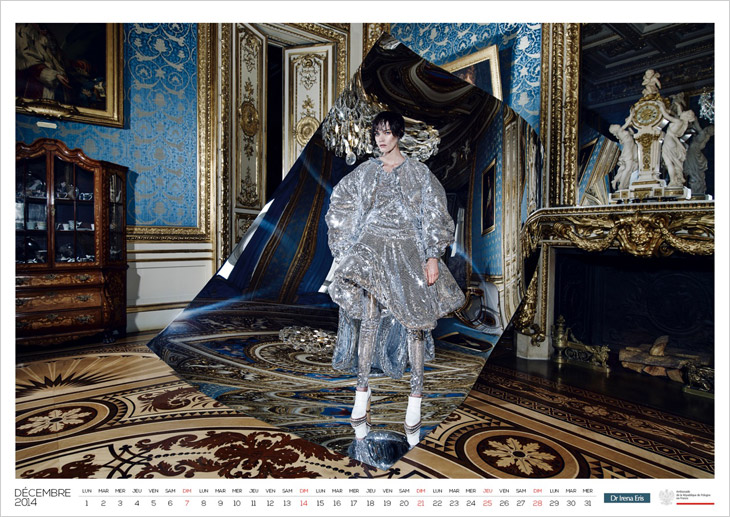 Hair: Magdalena Tucholska
Makeup: Daria Day
photo Assistants: Magda Plowucha, Magda Lawniczak, Vincent Kronental
stylist Assistant: Karolina Limbach
Graphic Design: Marcin Mazan
Production: Warsaw Creatives
Retouching: Mateusz Niechoda PictureLab
Krzysztof Chmielewski
Clothes: Dawid Wolinski. Gold jewellery by Magdalena Frackowiak, Maciej Zien, Tomaotomo, UEG, Monika Blazusiak, Gosia Baczynska, Krzysztof Strozyna, Serafin Andrzejak, Katarzyna Konieczka, Lidia Kalita, Mariusz Przybylski, La Mania, Pajonk
Shoes by: Chanel, Christian Louboutin , Fendi , Manolo Blahnik
A special thank you goes to: The Ministry of Foreign Affairs of the Republic of Poland, Pascal Potain and Le Studio Moderne, Agnieszka Wasowicz, Fluid Studio, Elzbieta Burdzy, Piotr Blonski, Joanna Lodygowska, Pawel Walicki and Asia Sobierajska
The project is a remarkable artistic collaboration of Tomasz Orlowski, Polish Ambassador in Paris, his wife Aleksandra Orlowska with photographer Piotr Stoklosa. The 2014 edition is strongly sponsored by Dr Irena Eris.
Websites: www.les-secrets-de-lambassade.eu + www.piotrstoklosa.com