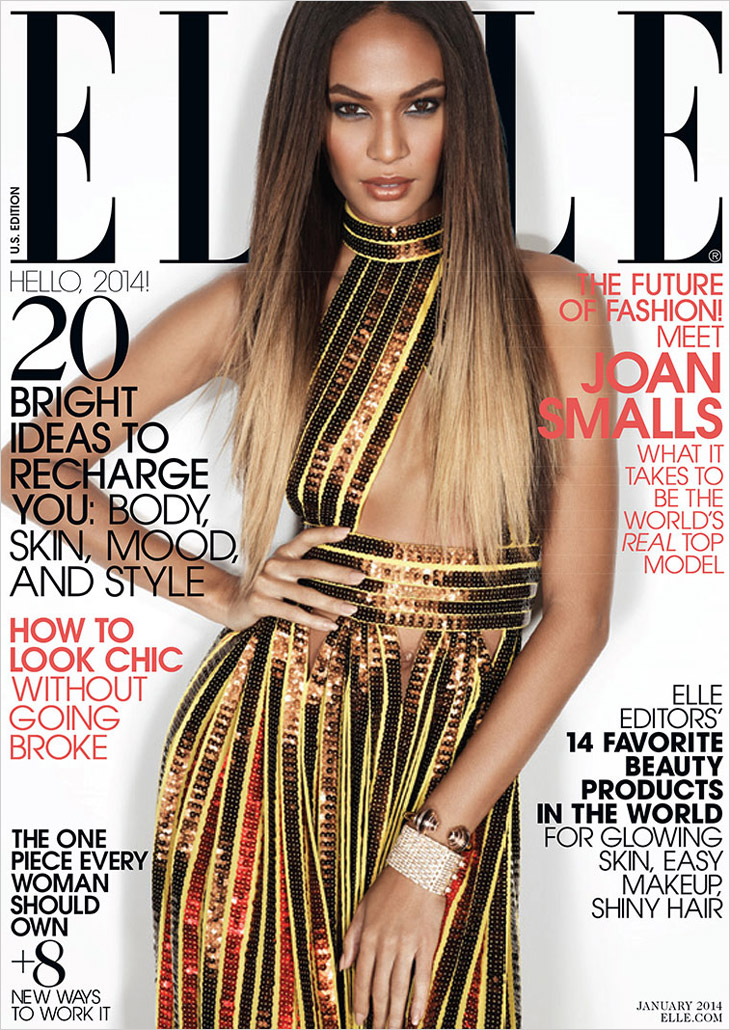 Supermodel Joan Smalls lands the cover of American Elle with a sublime shoot from fashion and celebrity photographer Michael Thompson.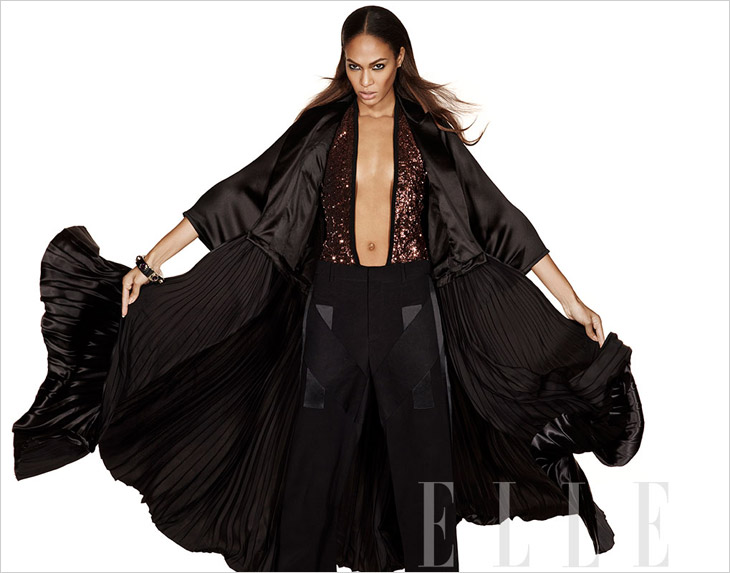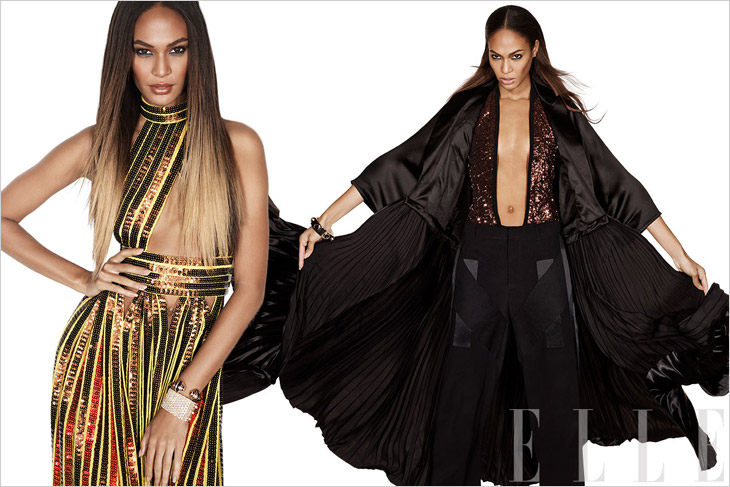 Joan Smalls graces the cover of ELLE's January issue. It's a major fashion "moment," as they say in the biz. In an age where celebrities dominate the covers of glossy mags, putting a model on the cover makes a statement. Smalls is ranked as the world's number one model by Models.com, but we'd say this cements her supermodel status. "I'm so honored," Smalls told us. "ELLE magazine is such an important fashion magazine, and I'm just still in awe. I can't believe it. I'm just so grateful that Robbie put me on the cover." Though she's only 25, Smalls has come a long way from the small coastal town of Hatillo, Puerto Rico, where she grew up. To document her rise to supermodel status, we asked Smalls to walk us through some photos from her childhood. – from ELLE
Joan is represented by the world renowned IMG Models, she's under the care of the agency in New York, London, and Australia.
For more of Joan on Elle log on to www.elle.com