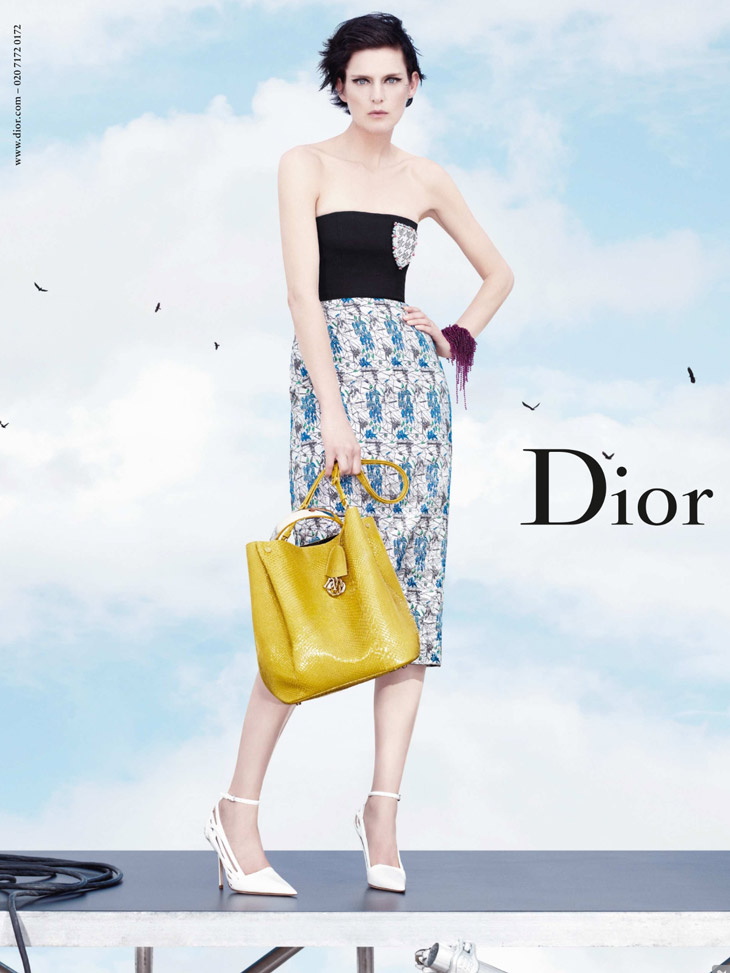 Dior delivers the first look of their sublime Spring Summer 2014 advertisement starring supermodel Stella Tennant joined by the next generation of fellow supers Edie Campbell, Elise Crombez, and Julia Nobis. In charge of the elegant session was fashion photographer Willy Vanderperre.
For more of Raf Simons SS14 in images by Vanderperre, continue below where you can also find a runway video of the collection: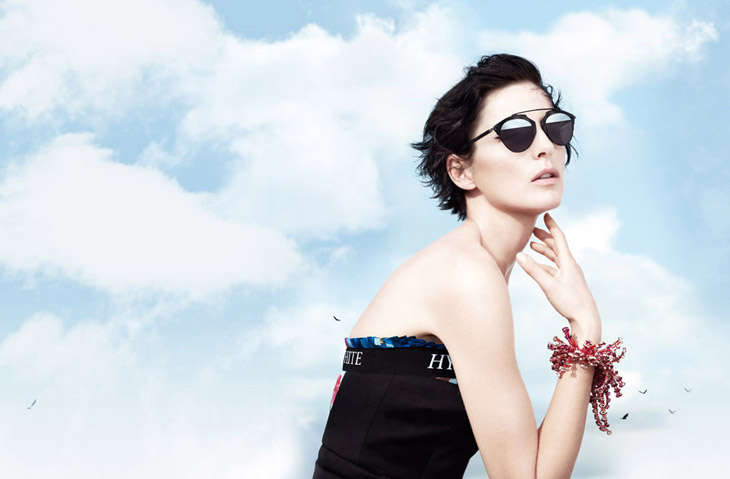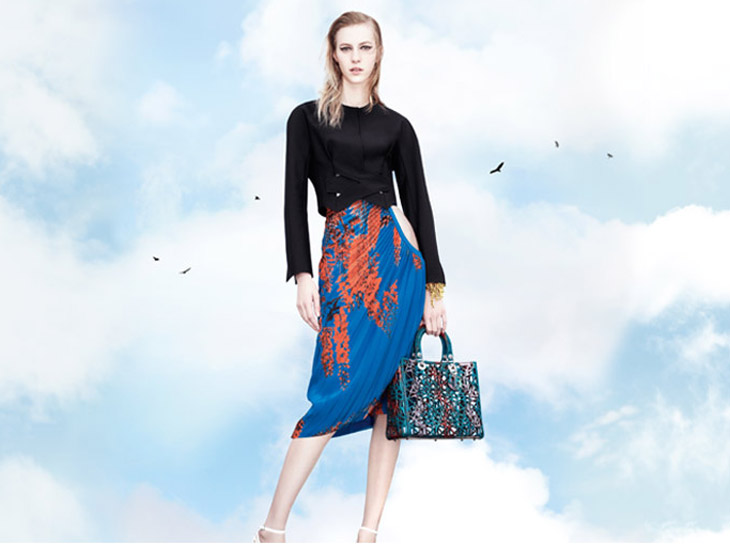 Of course, that's not strictly true. Whether you actually need to know it or not, you might like to know that the collection represented a startling dissection of Christian's codes, and an equally striking injection of Raf's. The bifurcated Bar jacket that launched the show was the barest statement of intent. And he's always liked badges and insignia—the emblems of clubs, gangs, tribes, youth cults—so it was fascinating to see him apply them to a clubhouse as heavily codified as Christian Dior.
Equally, Simons took his own fascination with slogans, gave it a distinctly surreal spin, and embroidered it all over dresses printed with hyper-real iterations of classic Dior flora. "Alice Garden" read one such slogan, and suddenly everything fell into place: The setting for the show, a psychedelic farrago of plant life real and fake, was the wonderland into which Alice fell. We were all down the rabbit hole. "Primrose path" read another embroidered slogan. As Raf himself wondered after his show, where might that path lead? – extract from Tim Blanks review at STYLE.com.