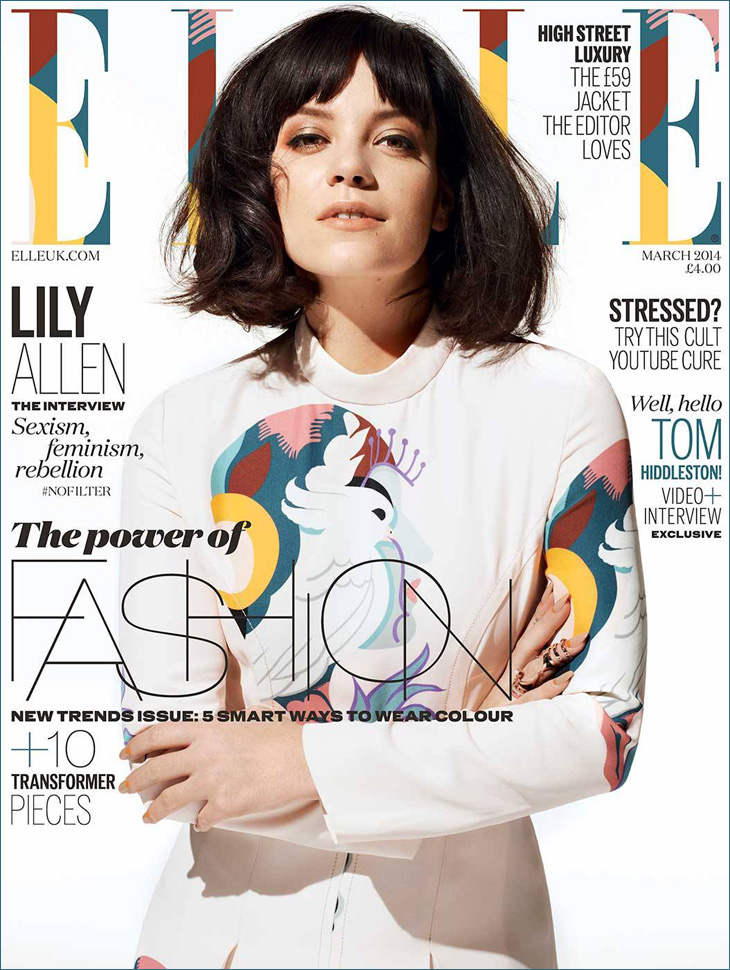 Lily Allen teams up with fashion and celebrity photographer David Vasiljevic for the colourful new cover of Elle UK. With March glossies around the corner, British Elle's March 2014 edition hits the newsstands January 30th!
Elle magazine UK opens the Miu Miu spring summer 2014 cover season, featuring the songstress clad in the label's already coveted look.
'Of course I'd rather look like Kate Moss than look like myself,' she admits. 'I wish I didn't feel like that, and I think the reason we feel like that is because of the imagery we're fed all the time. Women are still expected, in some weird way, to kind of… Sit there and look pretty. And not talk.' – Lily Allen for Elle UK
Official website: www.elleuk.com.