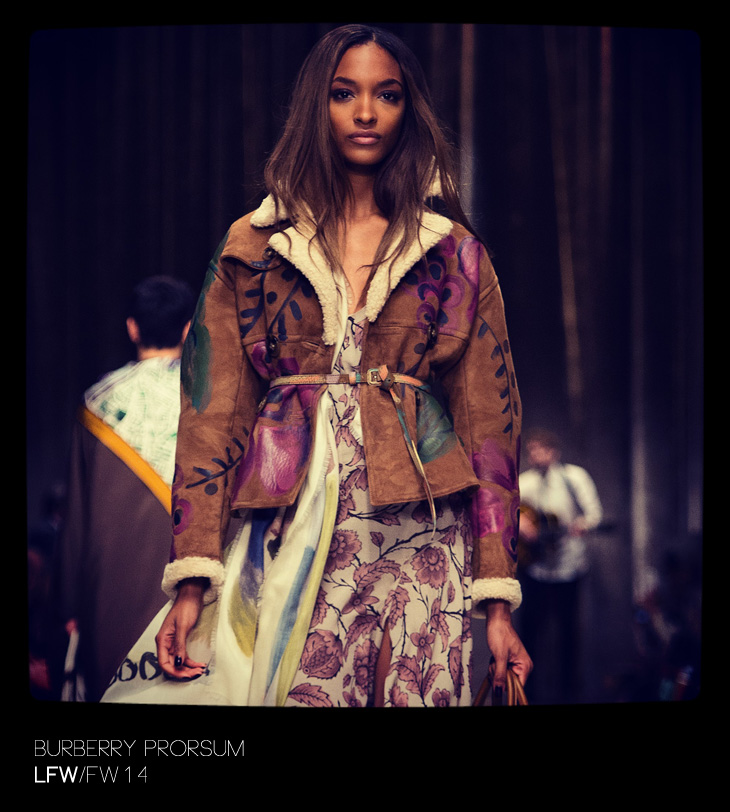 Burberry Prorsum Autumn Winter 2014 womenswear runway show took place in London today as spectacular as ever (we featured earlier some of the guests as well as the show mood), and once again it was a splendid platform for Christopher Bailey to showcase new trends. The classic pieces are adorned with unique prints, brush strokes painted the iconic trenches and shearling jackets. The inspiration came from decorative art of Bloomsbury set and Charleston, therefore the working title of the new seasons was simply – Bloomsbury Girls. No doubt the intentional spotlight was on the silk and almost blanket like scarves, seemingly not only there to keep you warm. Perhaps the styling was also covering the sheer dresses shaped in intricate lace (let's remember sheer is a no-no for the right wing internet). No doubt, a new way to wear a scarf has walked down the runway today.
At the same time shining the spotlight on the scarves has sadly hidden some of the eye-catching garments. Perhaps it is a way to leave the Burberry fan longing for more. When it came to the colour range, you could hardly notice winter's dominant black and stark tones of grays, instead the palette reminded us of the still warm days of autumn. The bright olive, cameo pink, mustard yellow, and camel like colours gave a romantic expression of the autumnal moments.
Find all of Burberry Autumn Winter 2014 runway looks below (Shop Women's Designer Labels at SSENSE.COM
).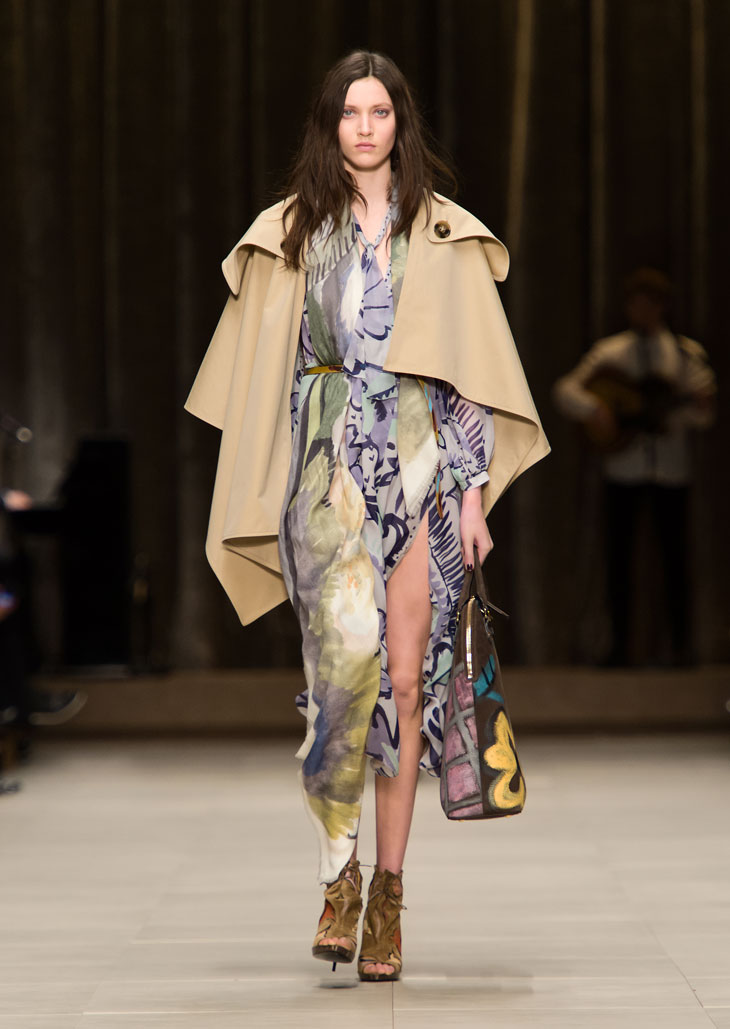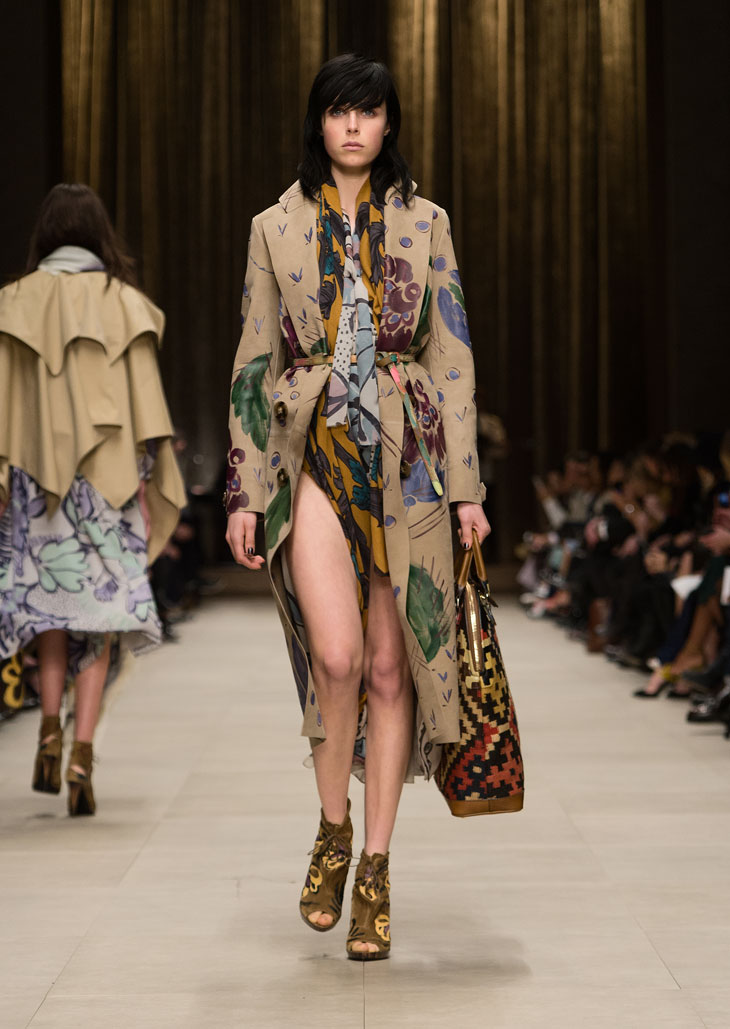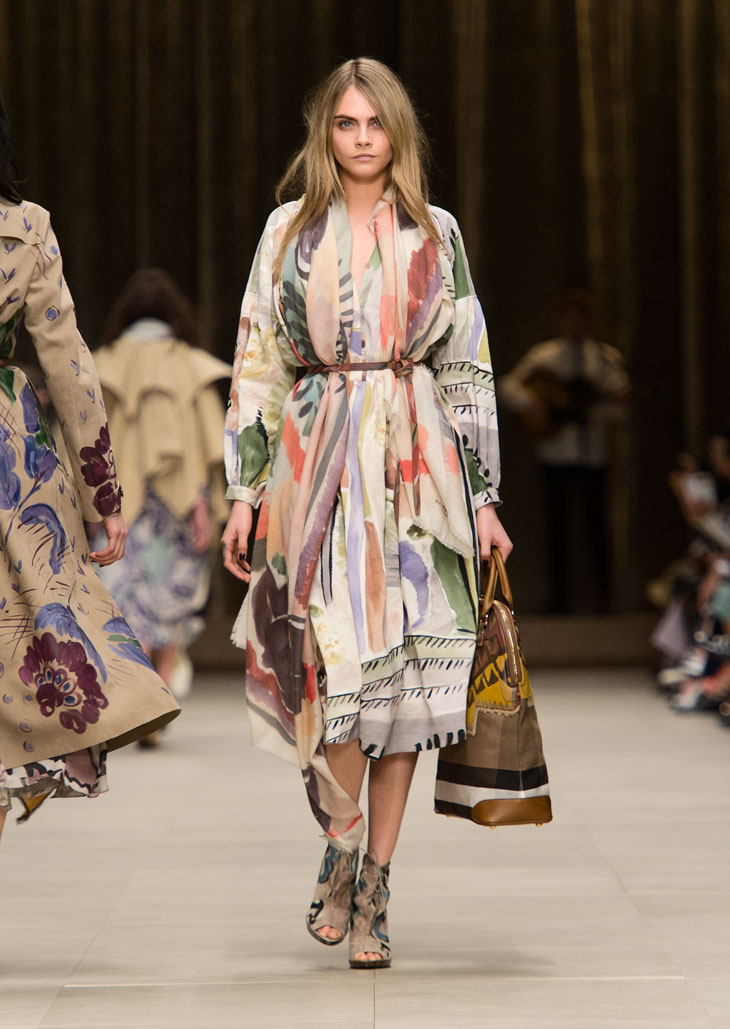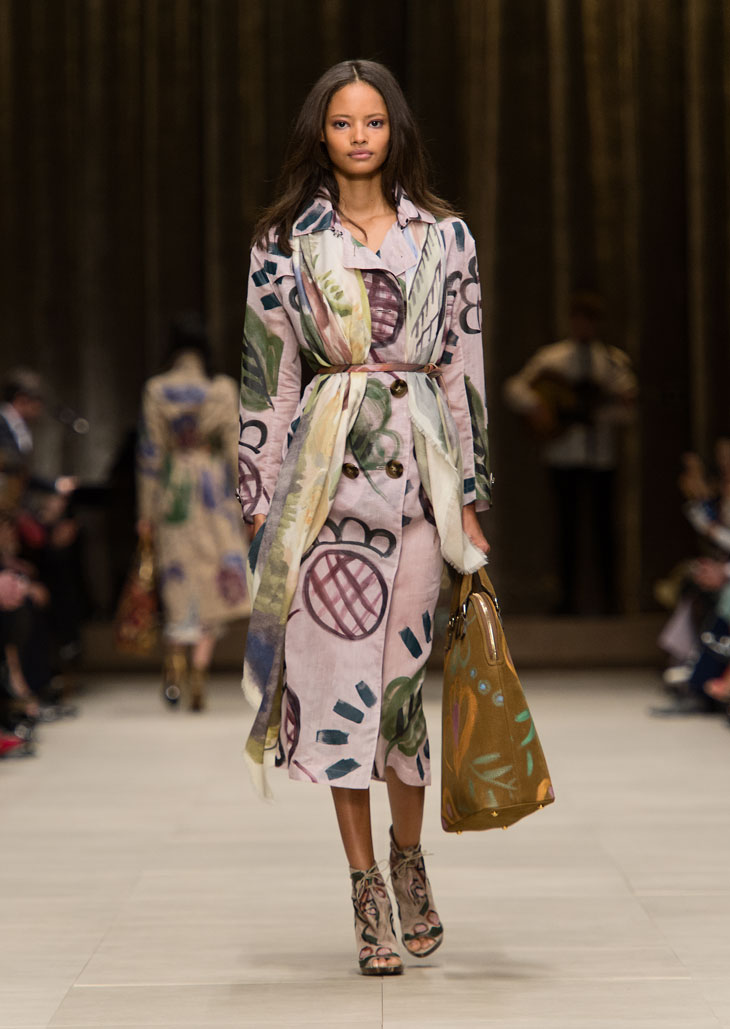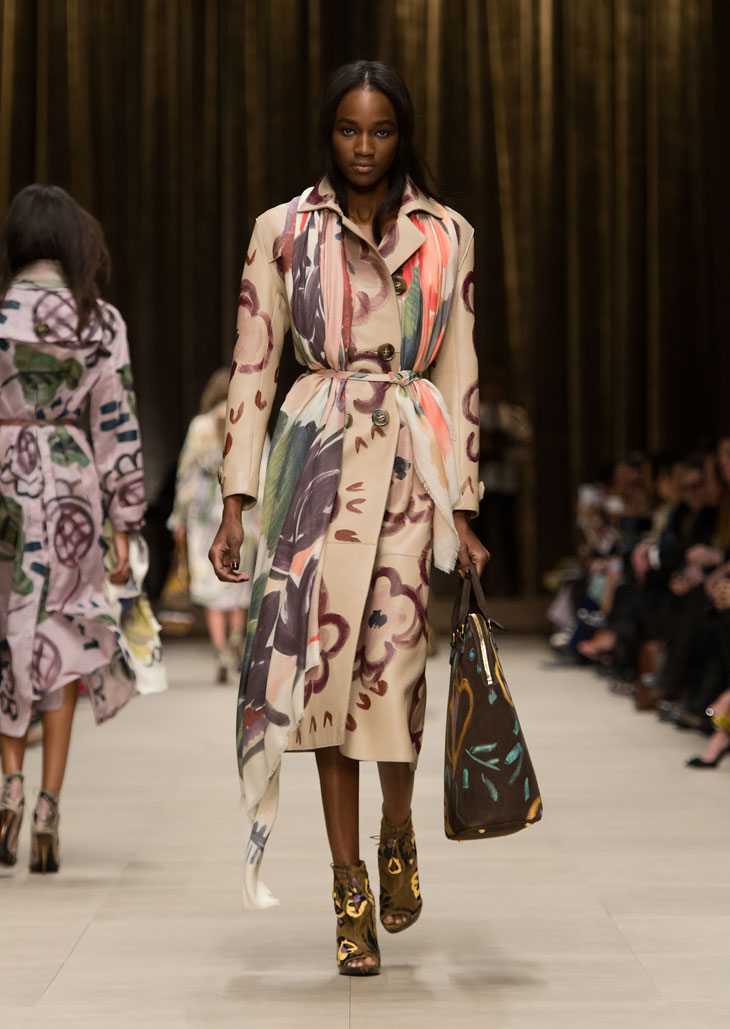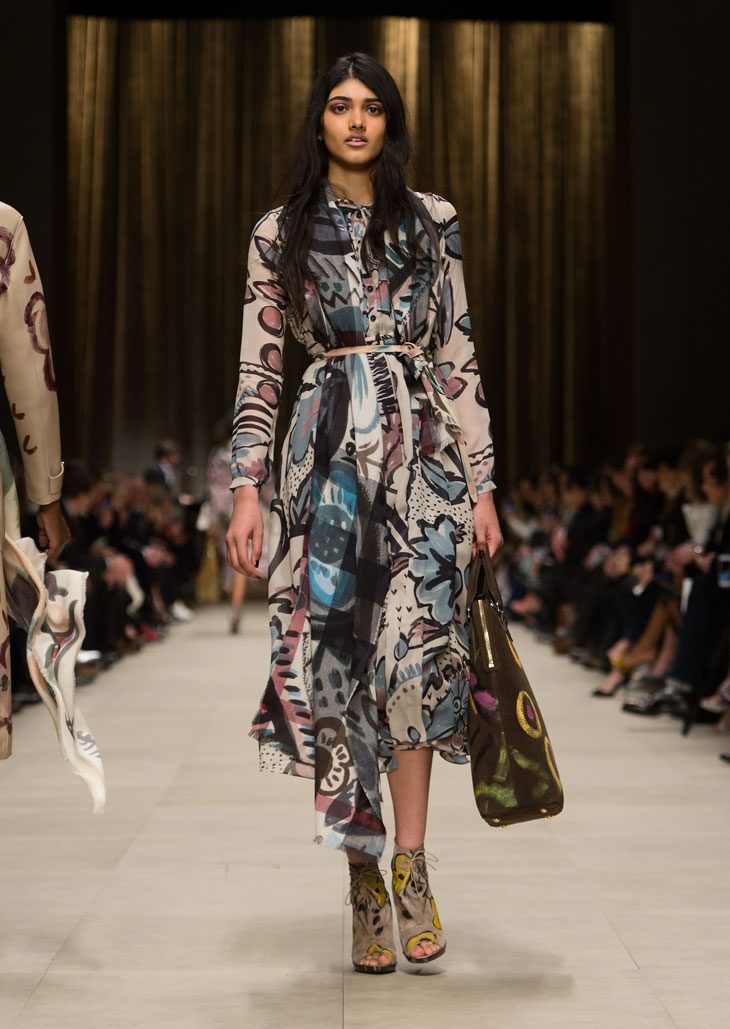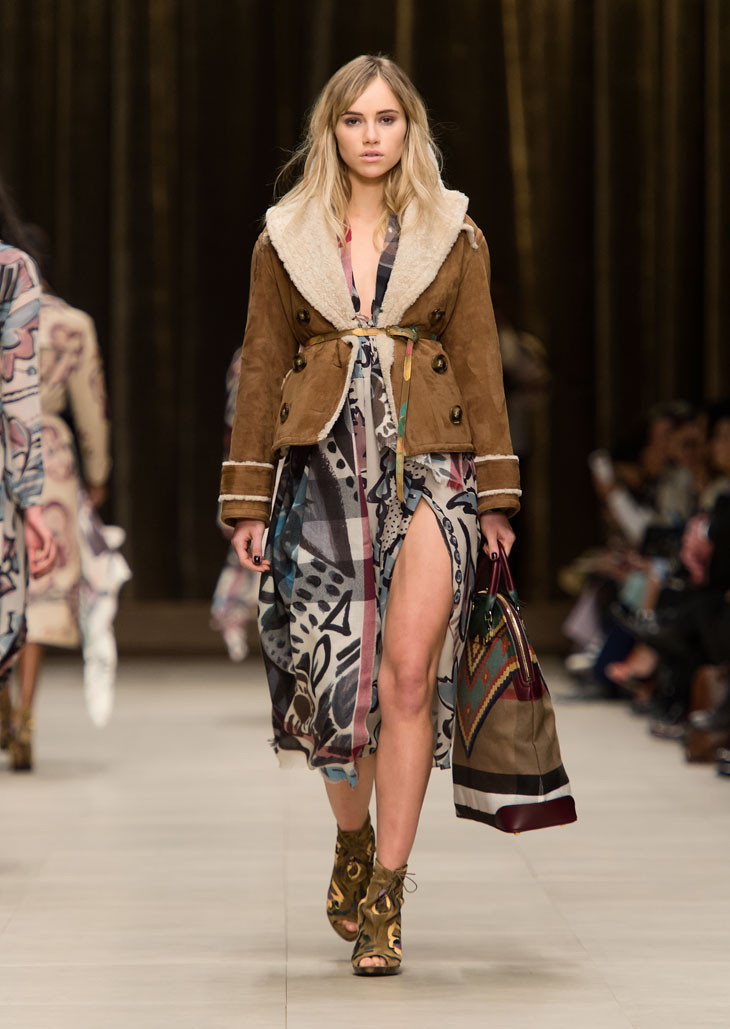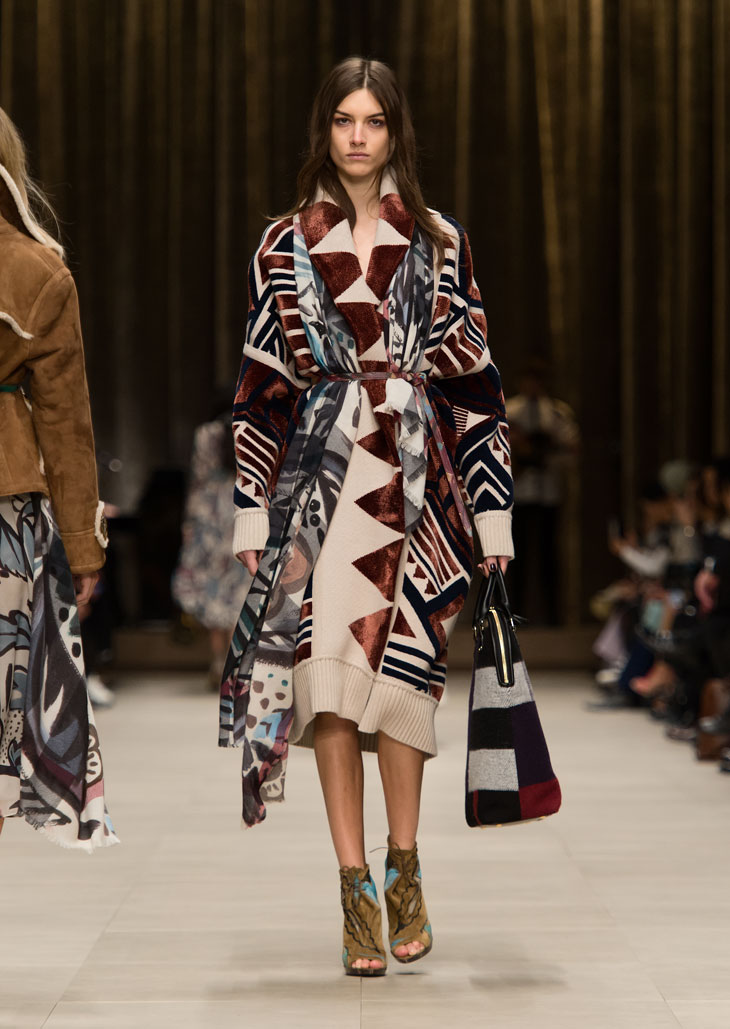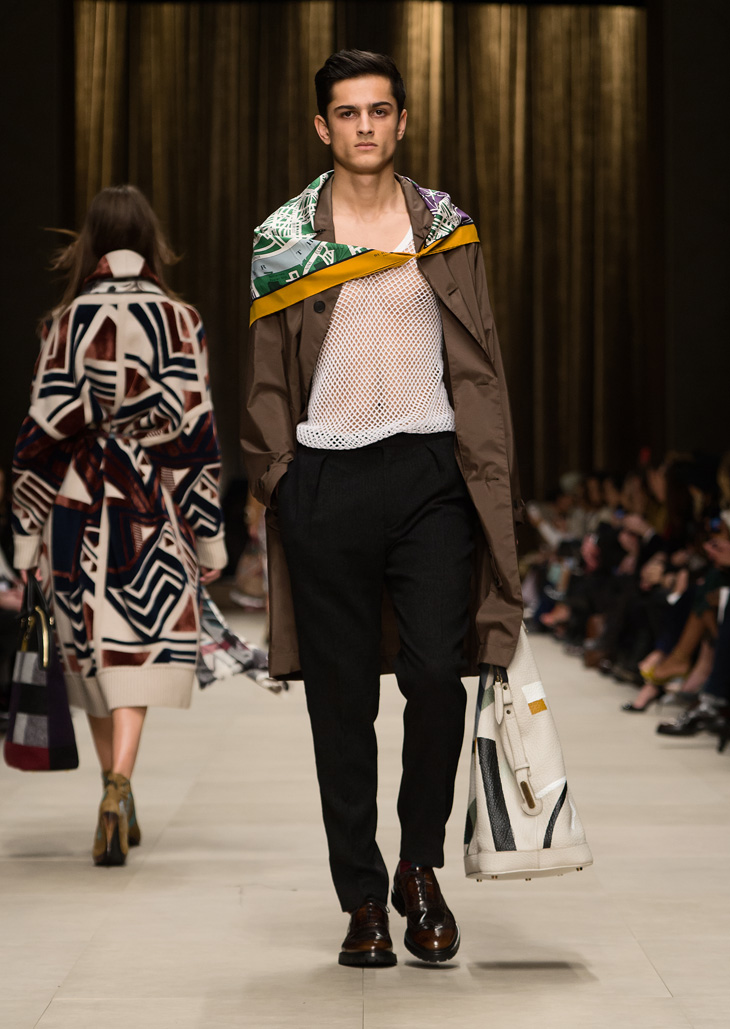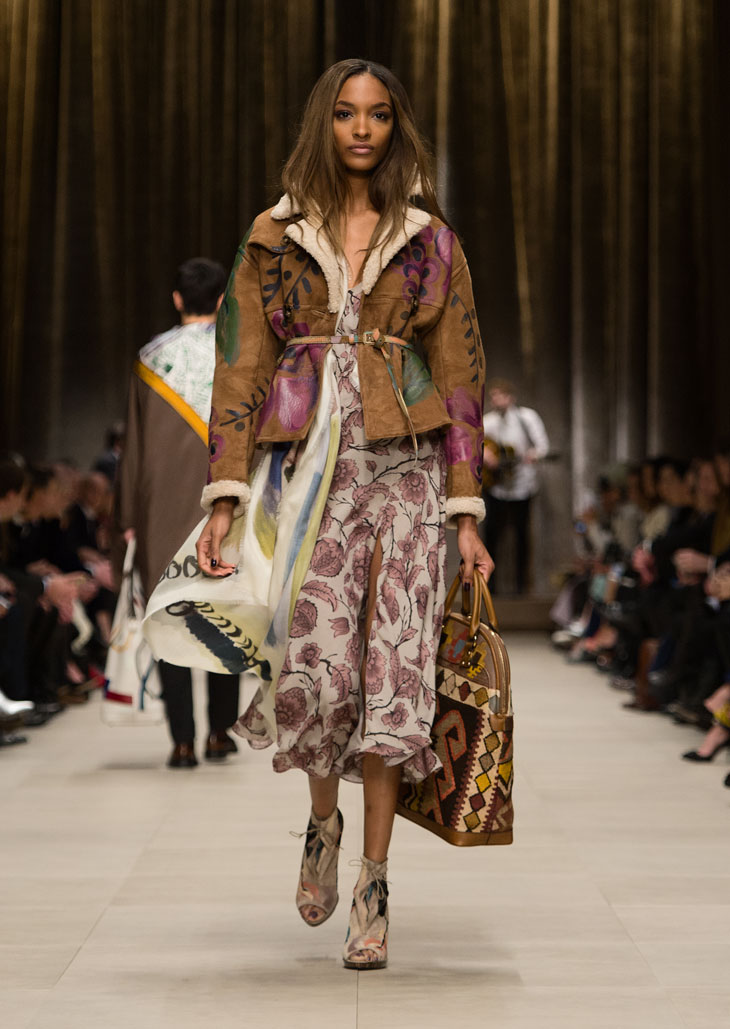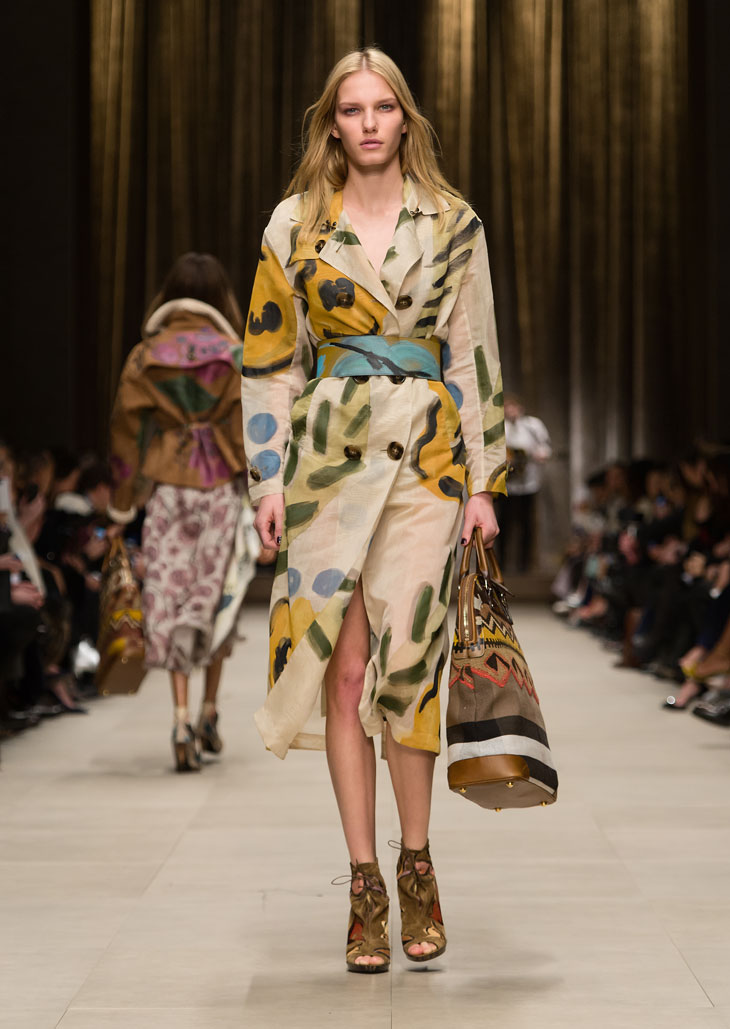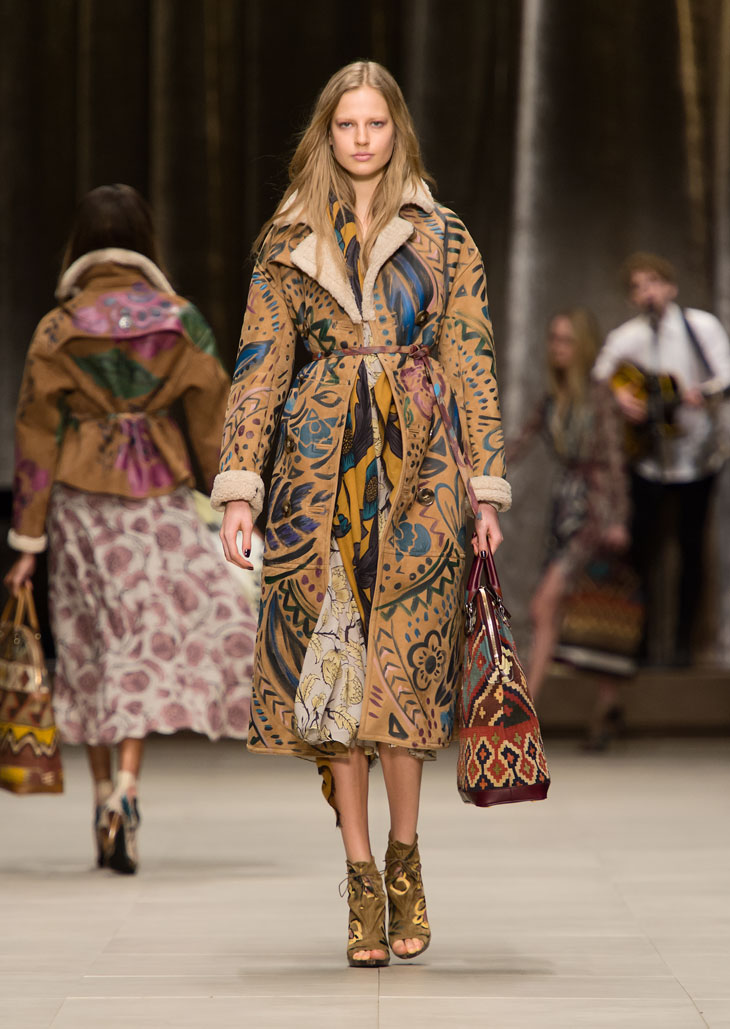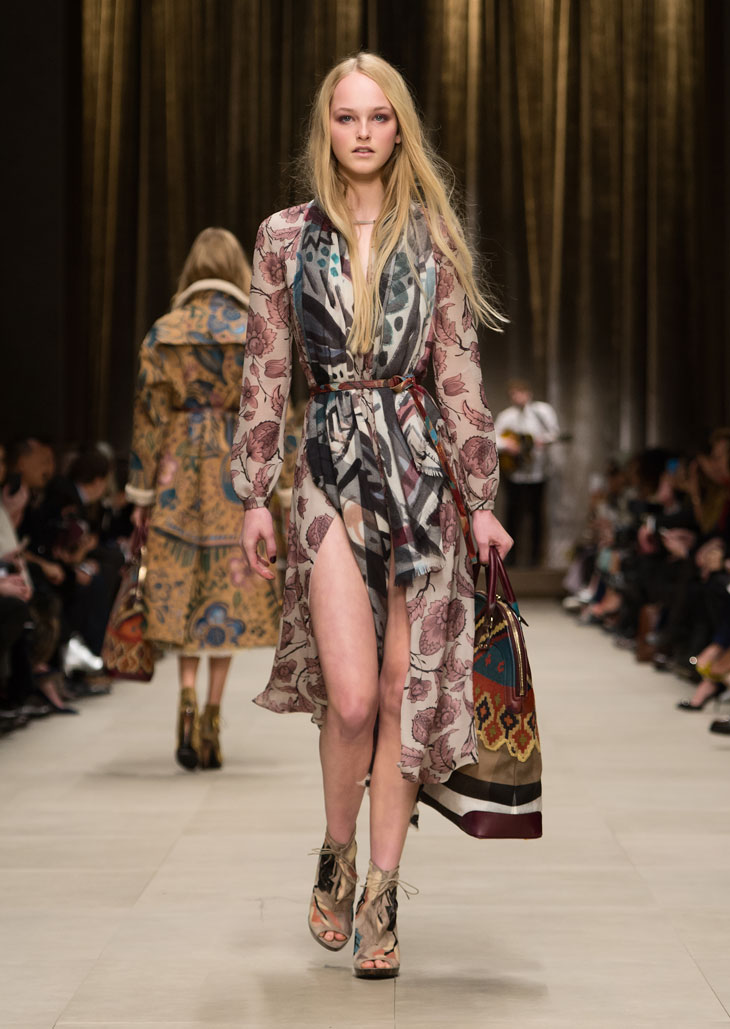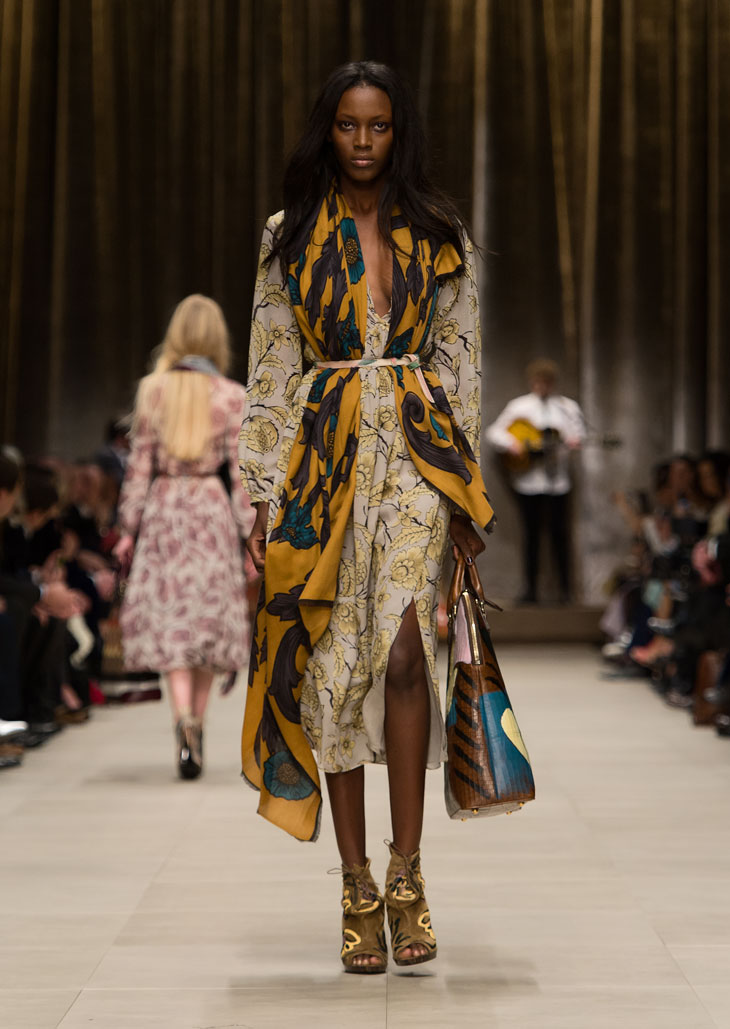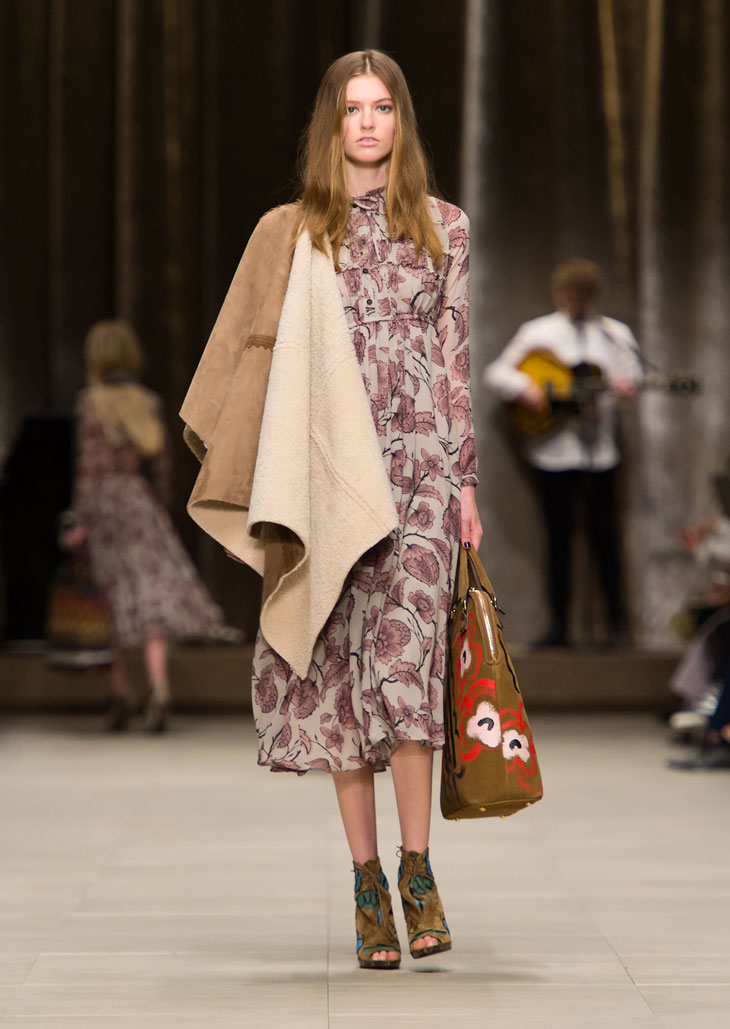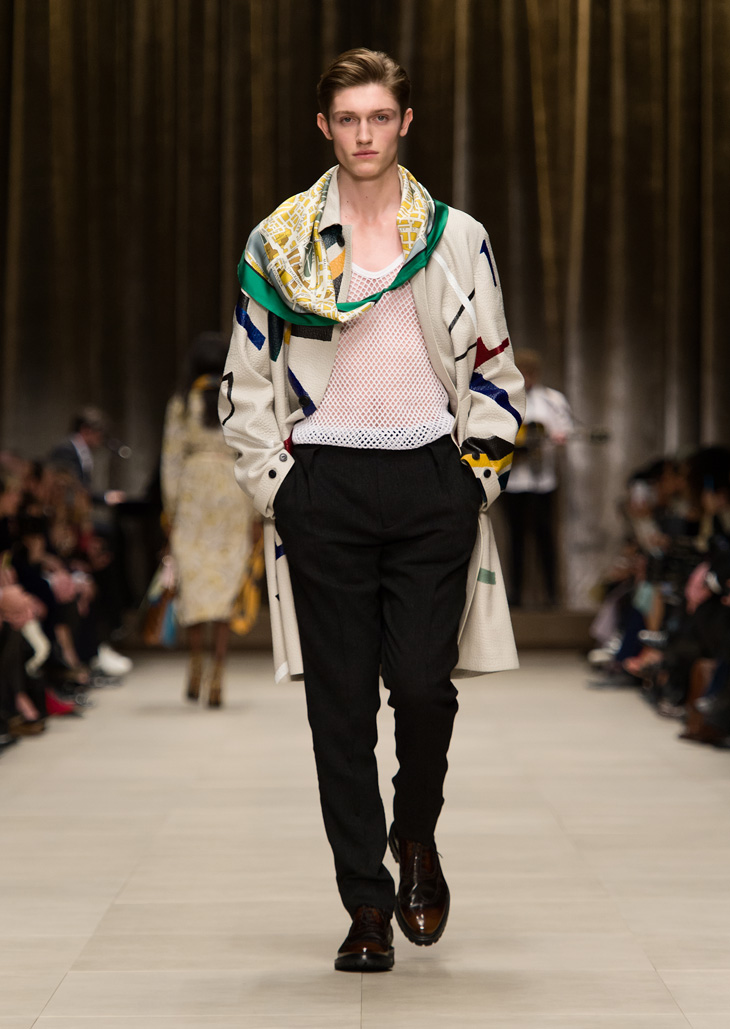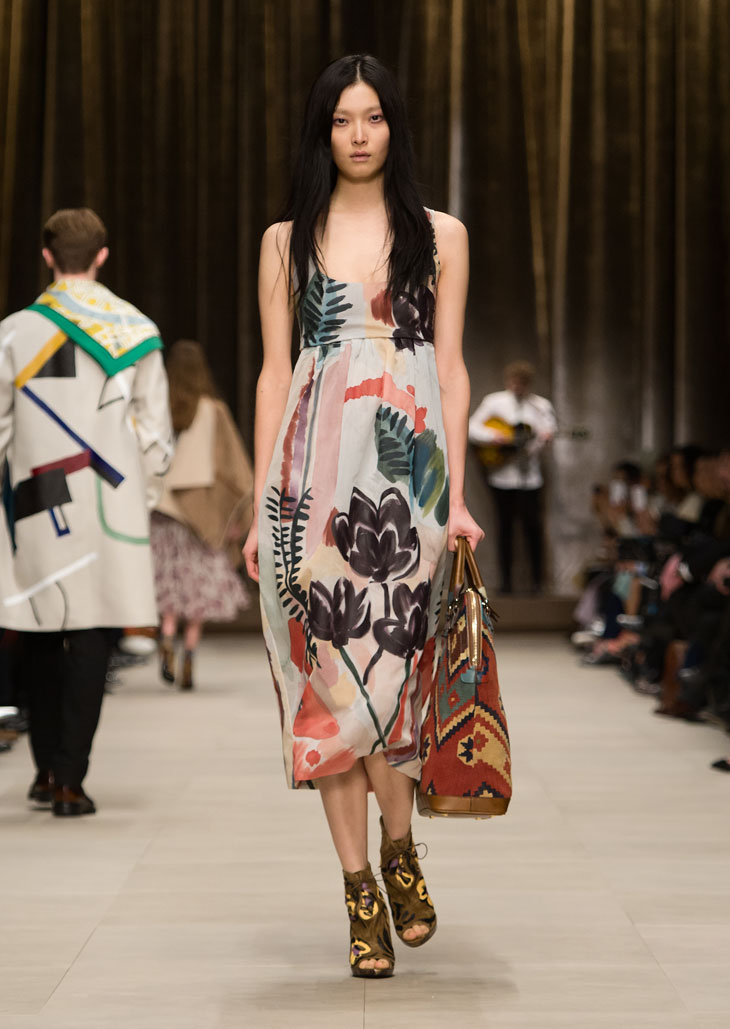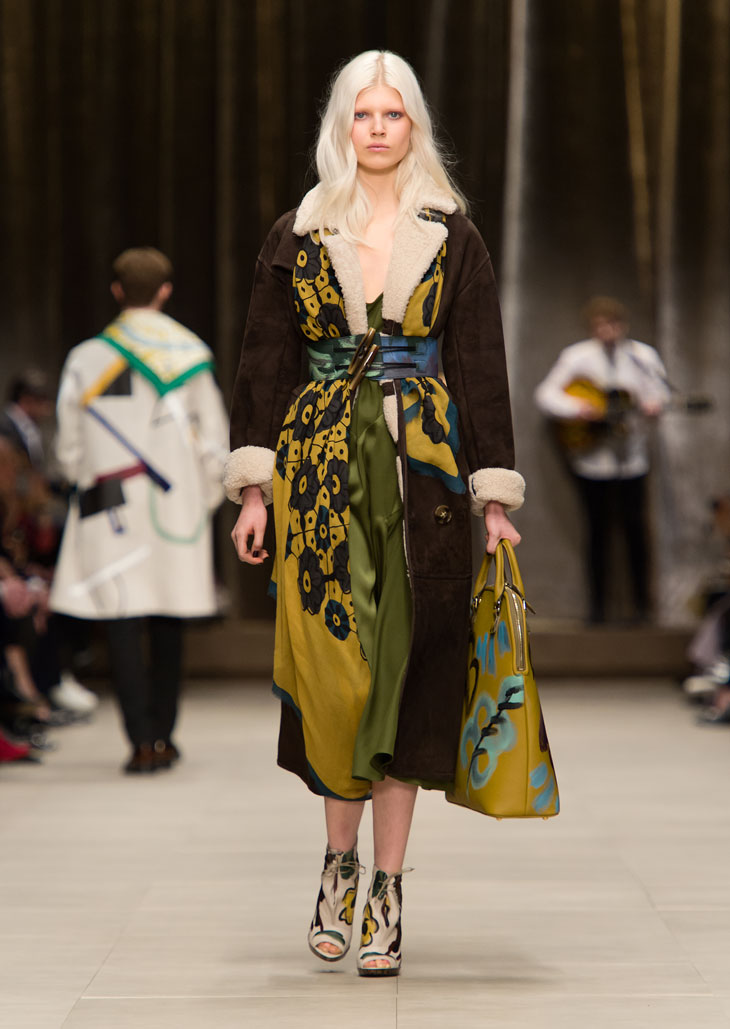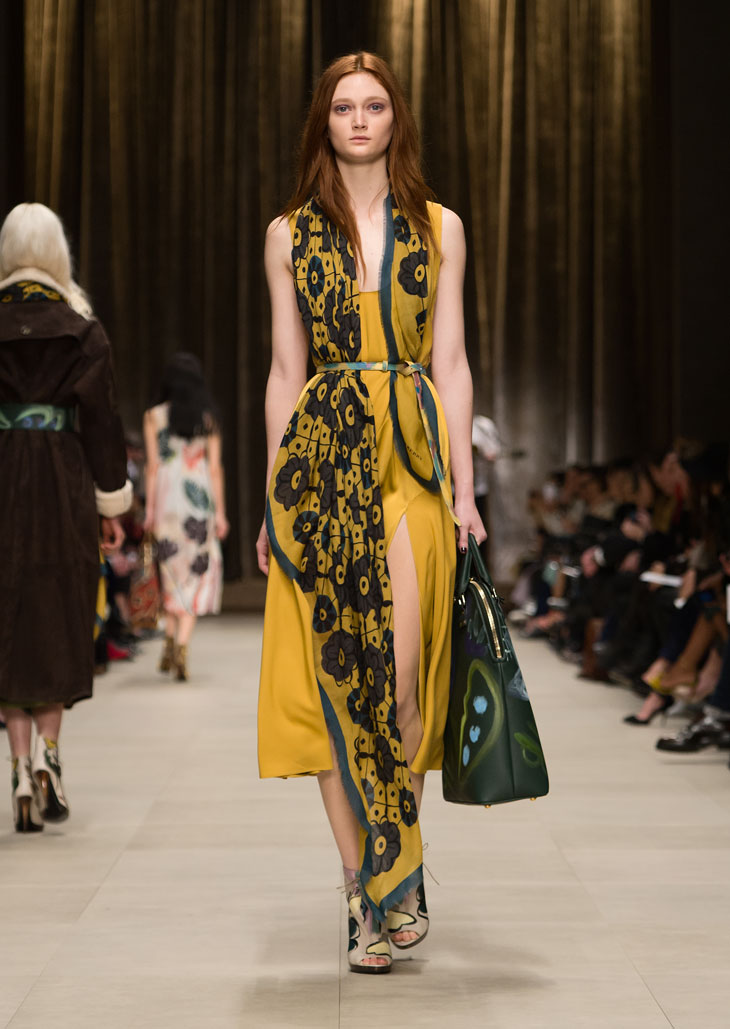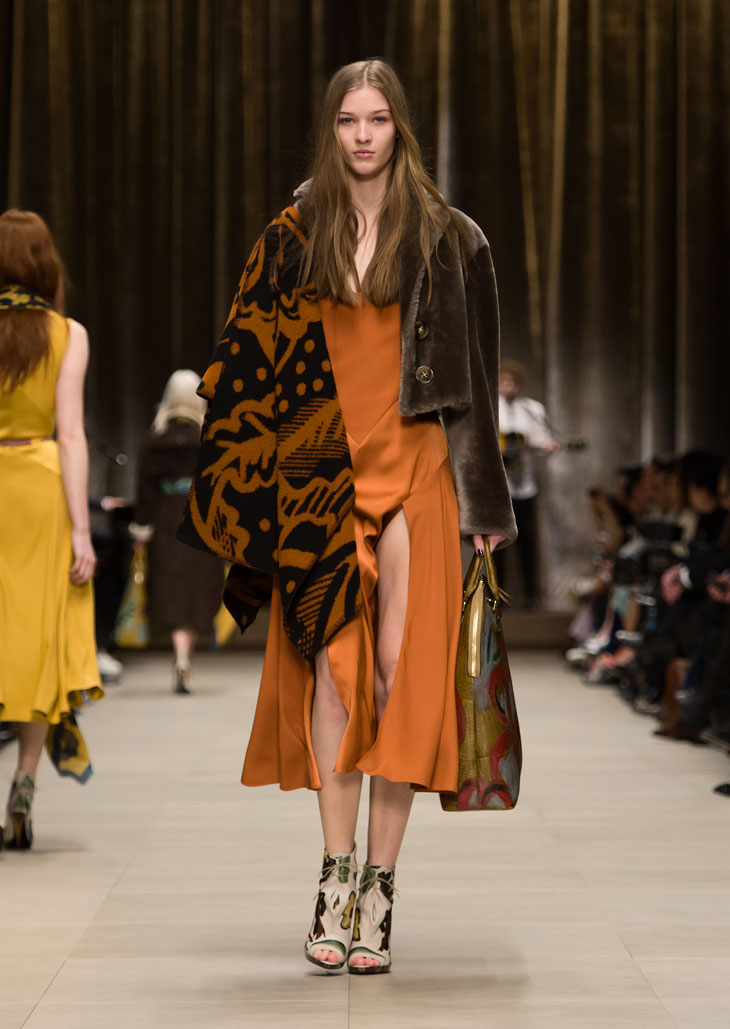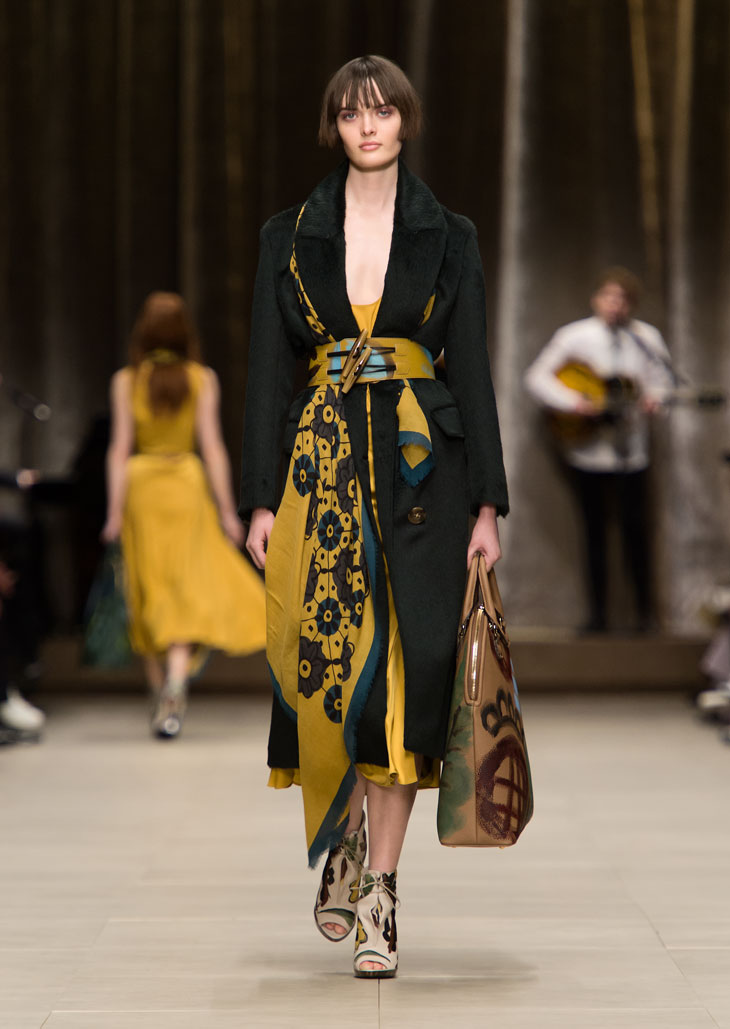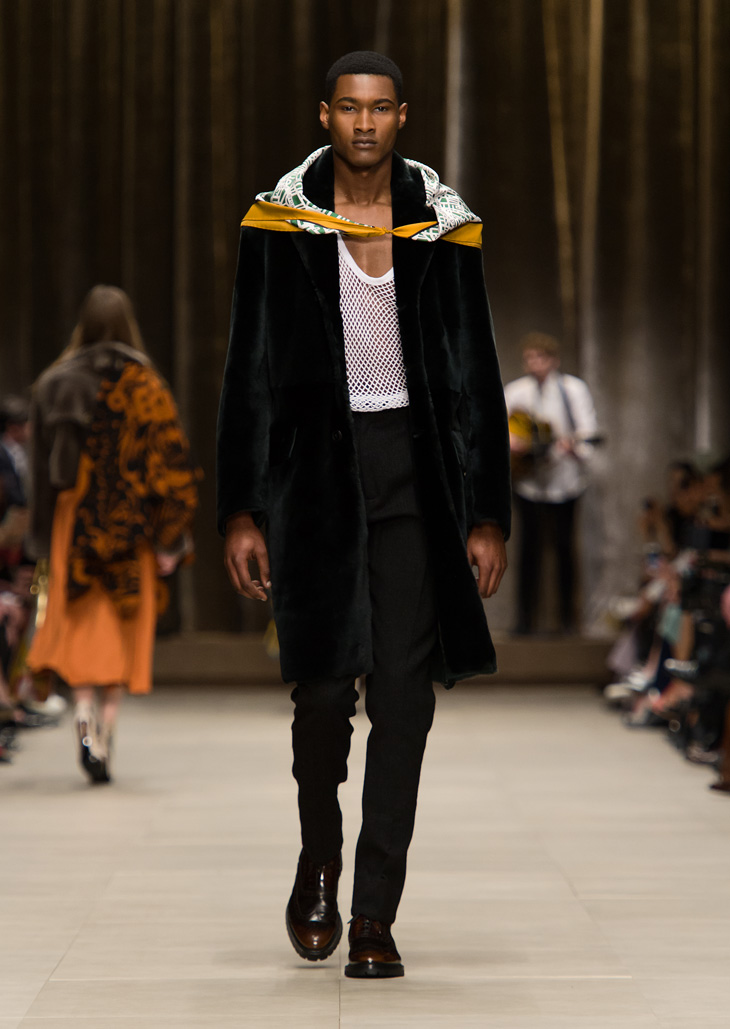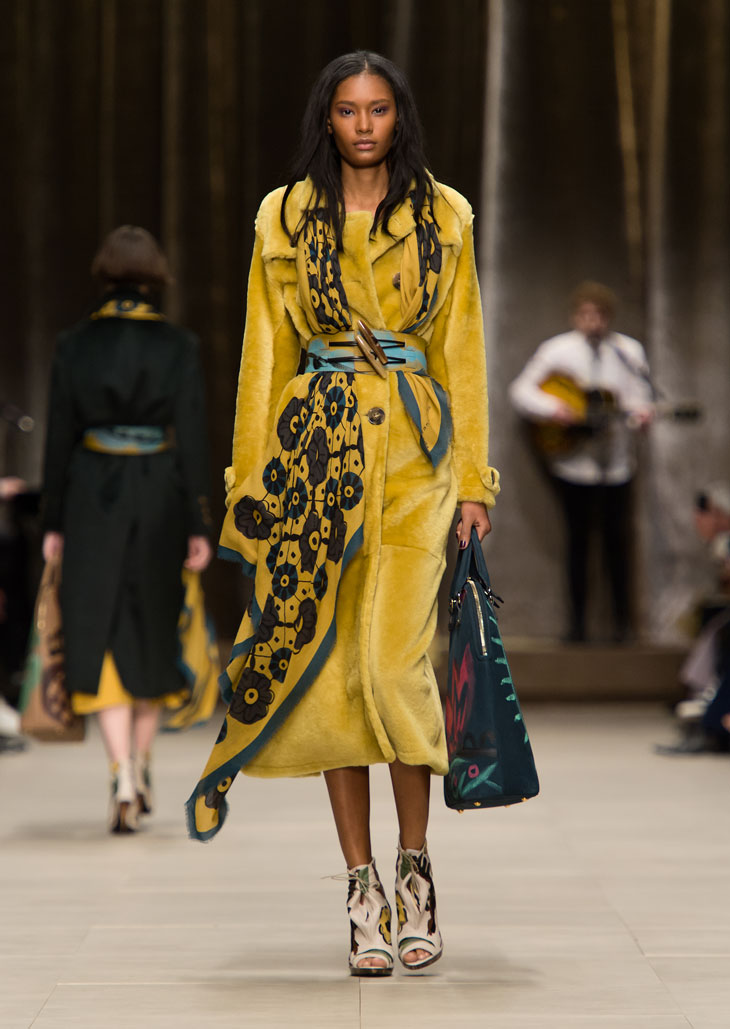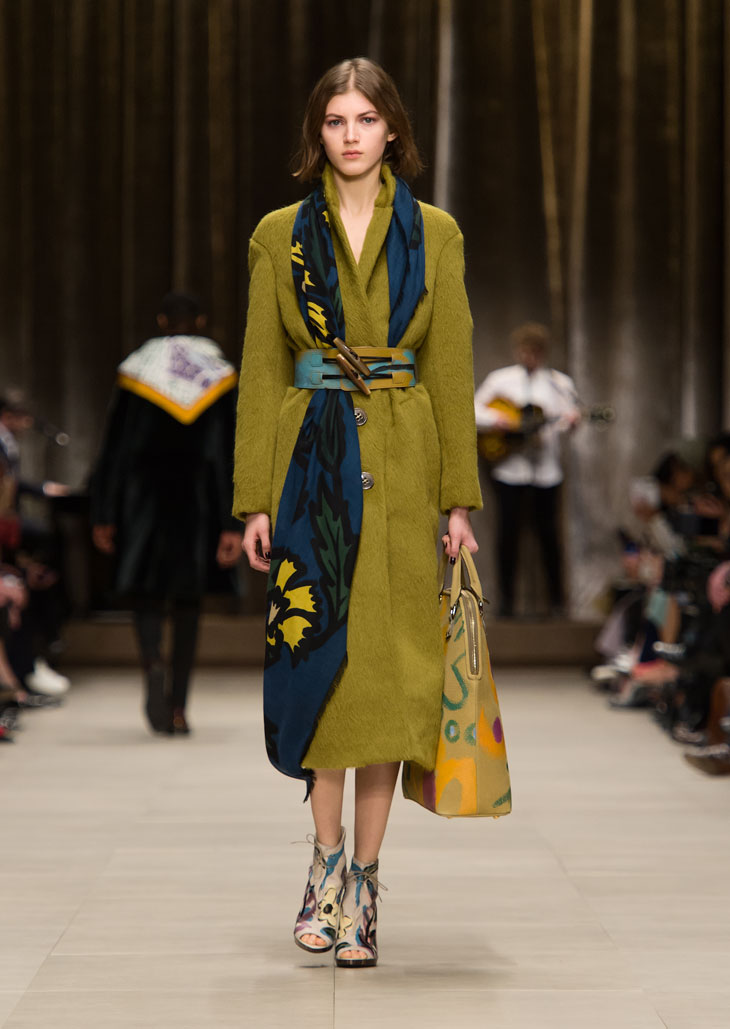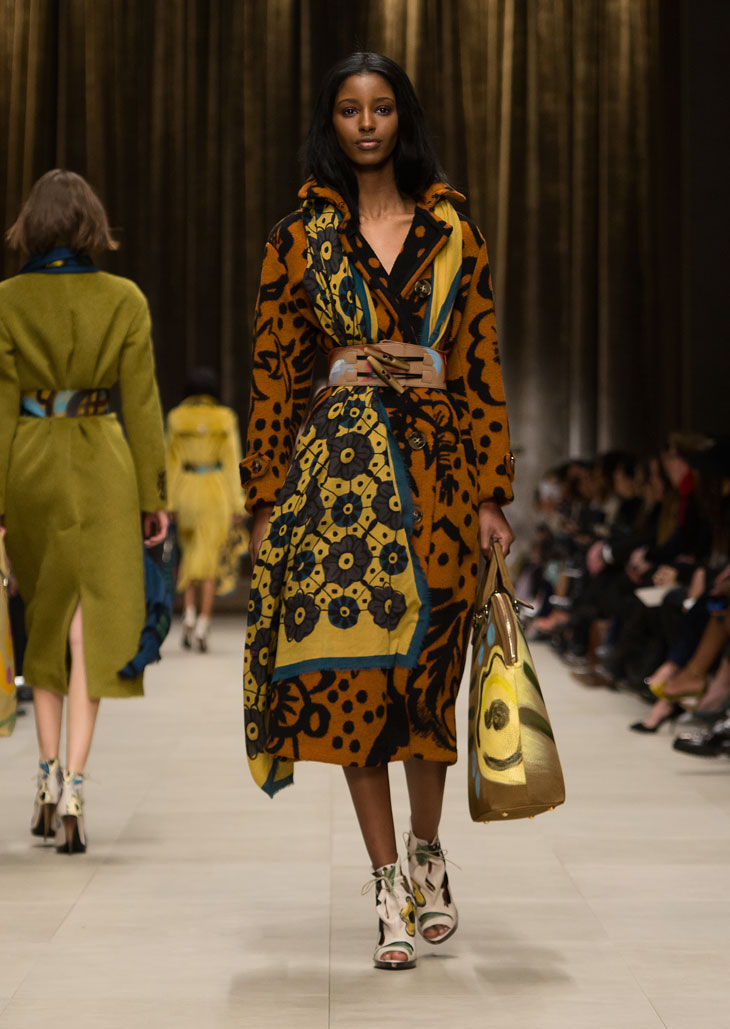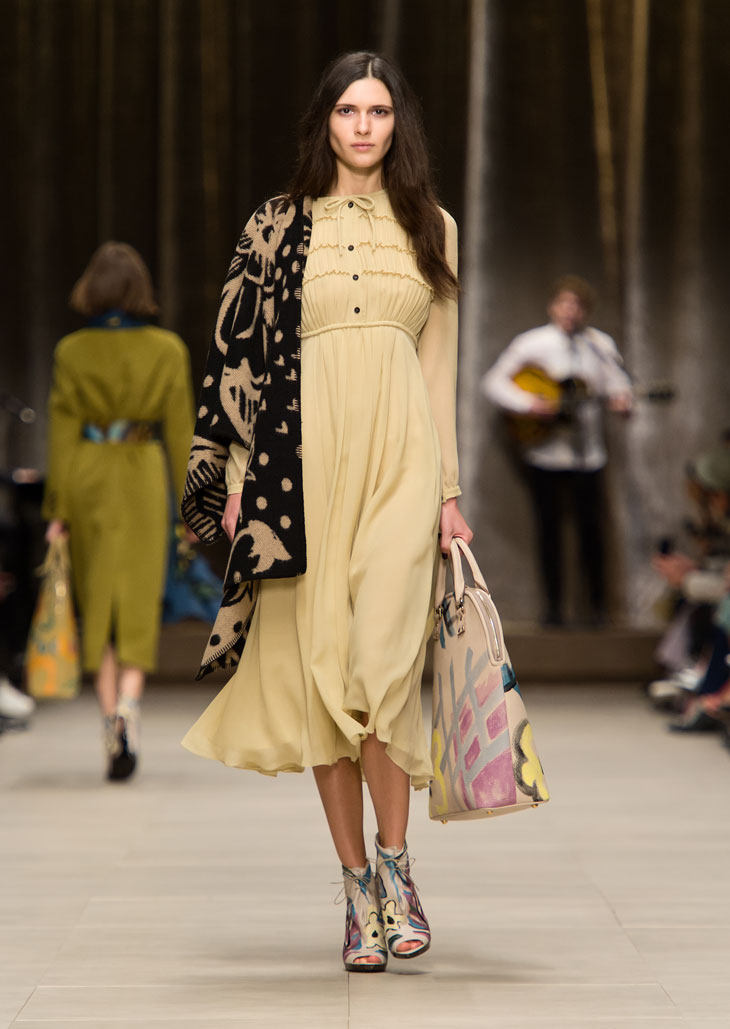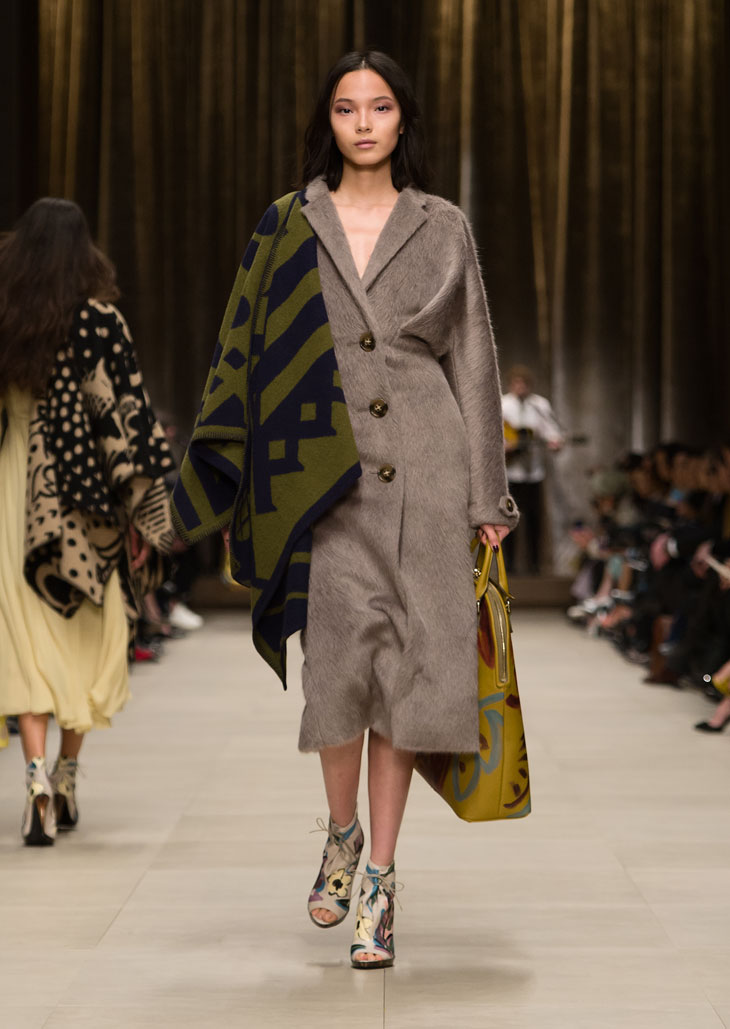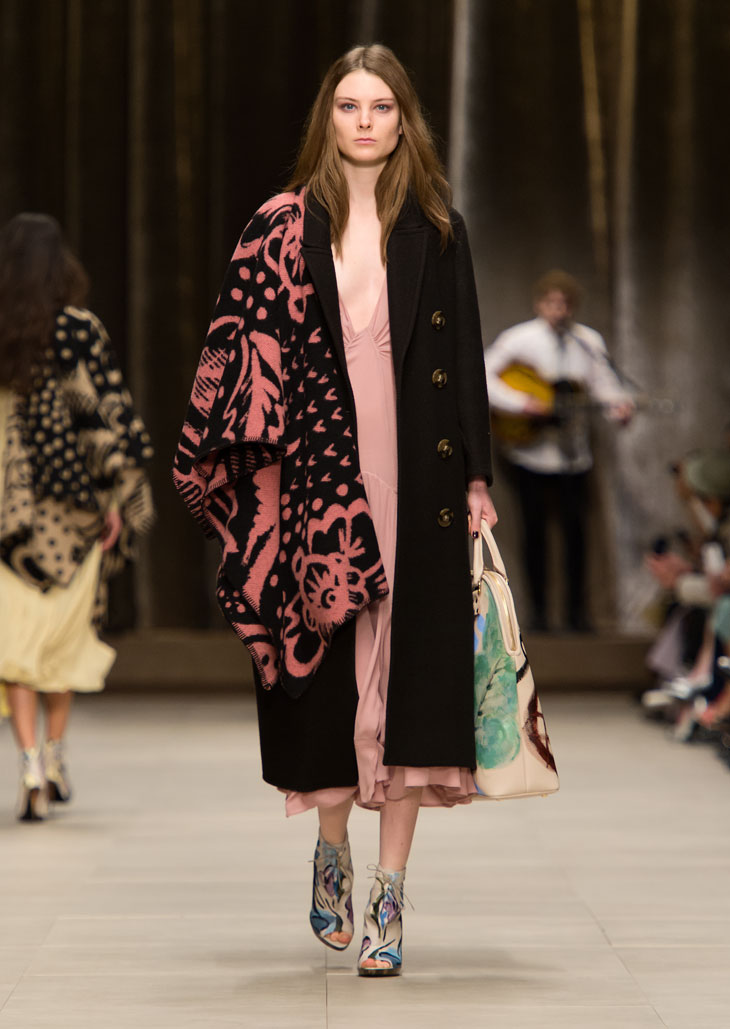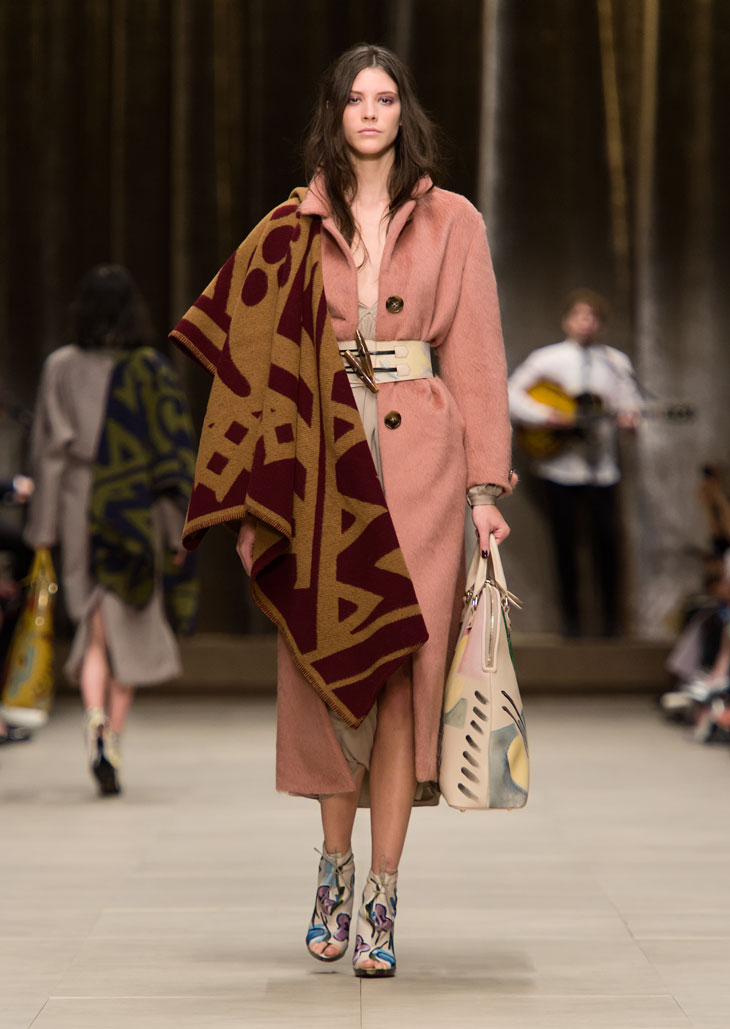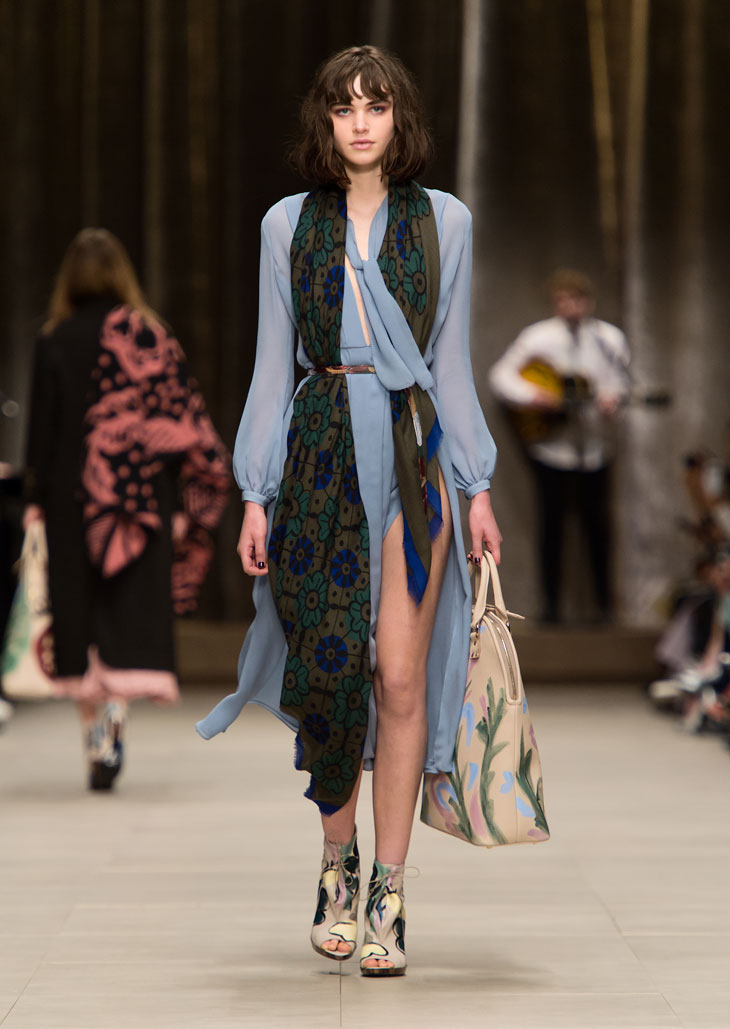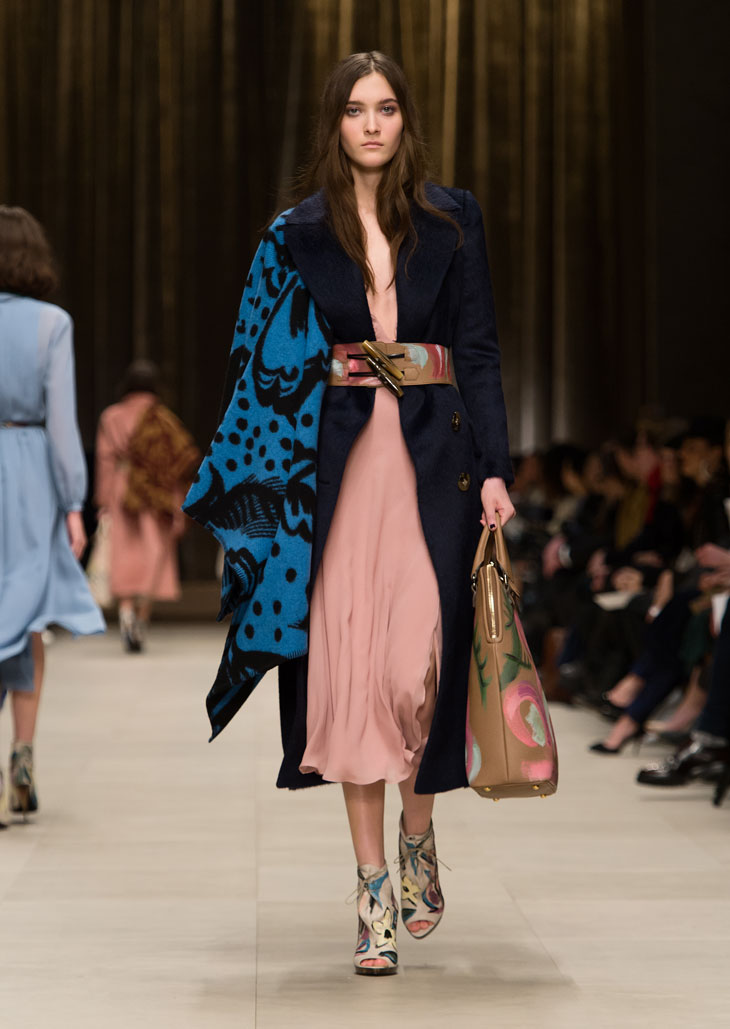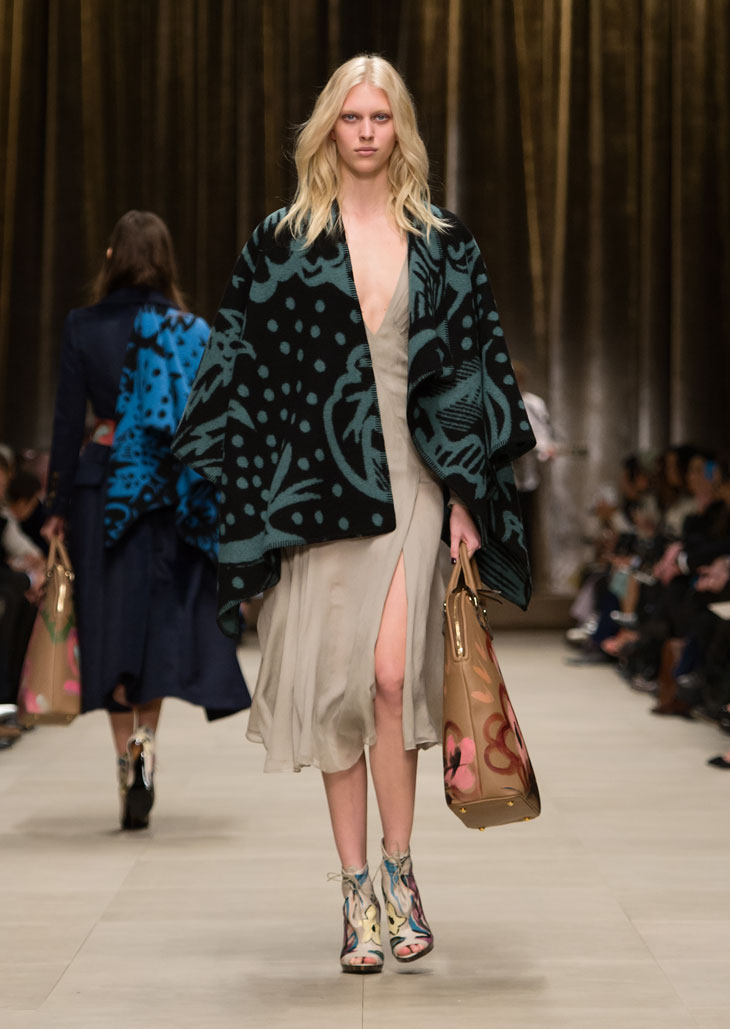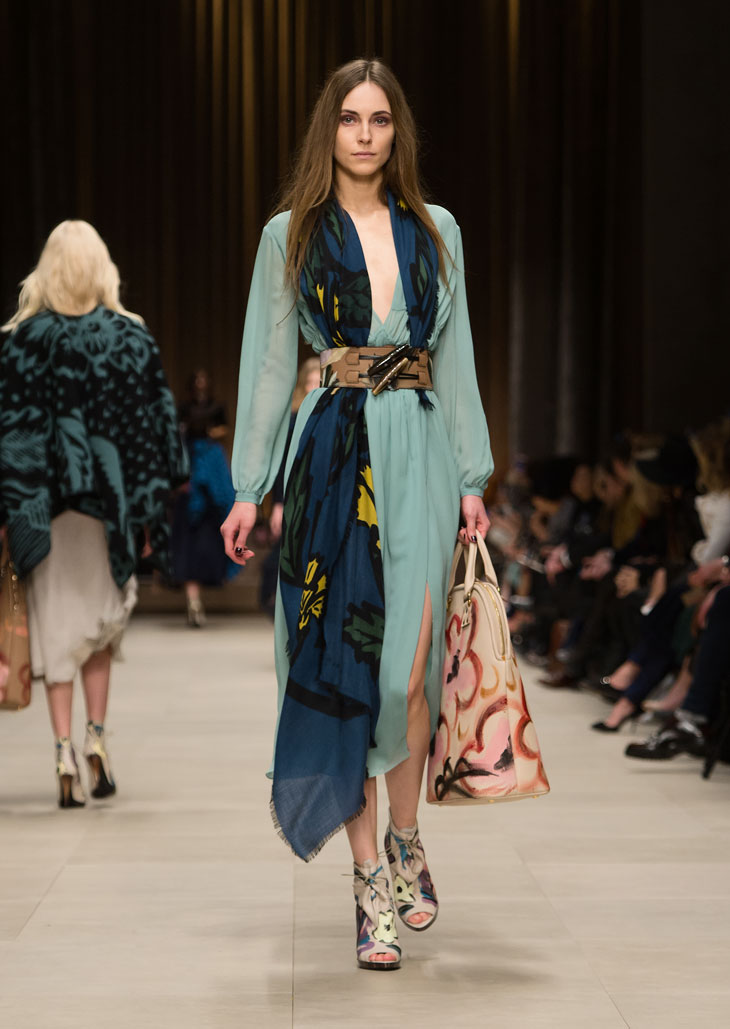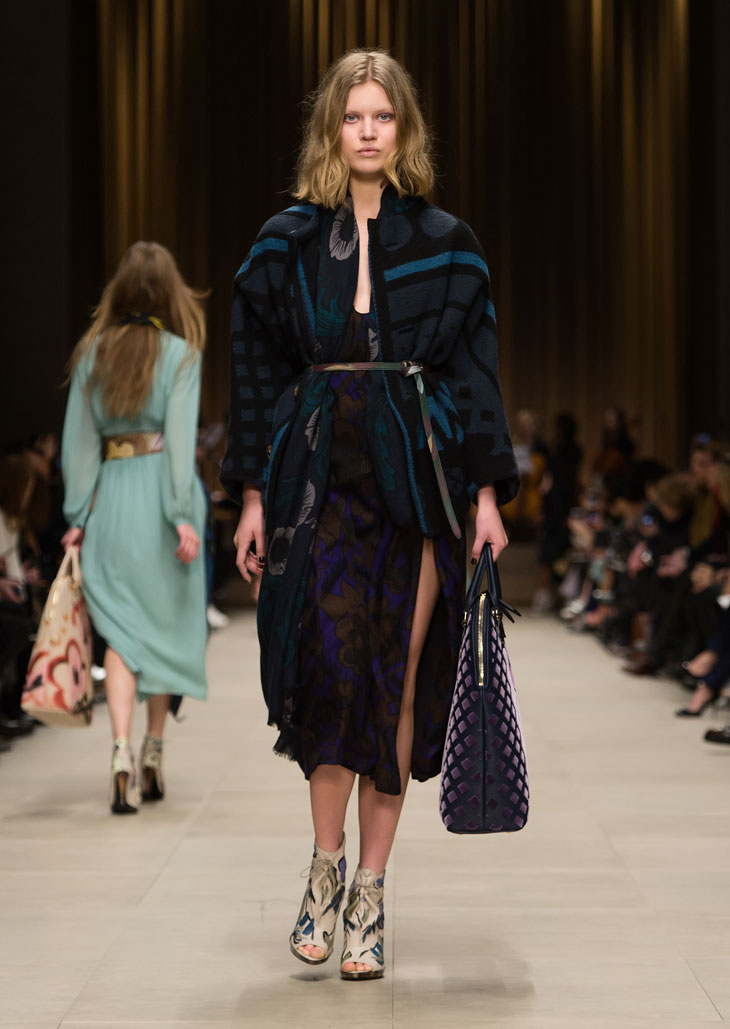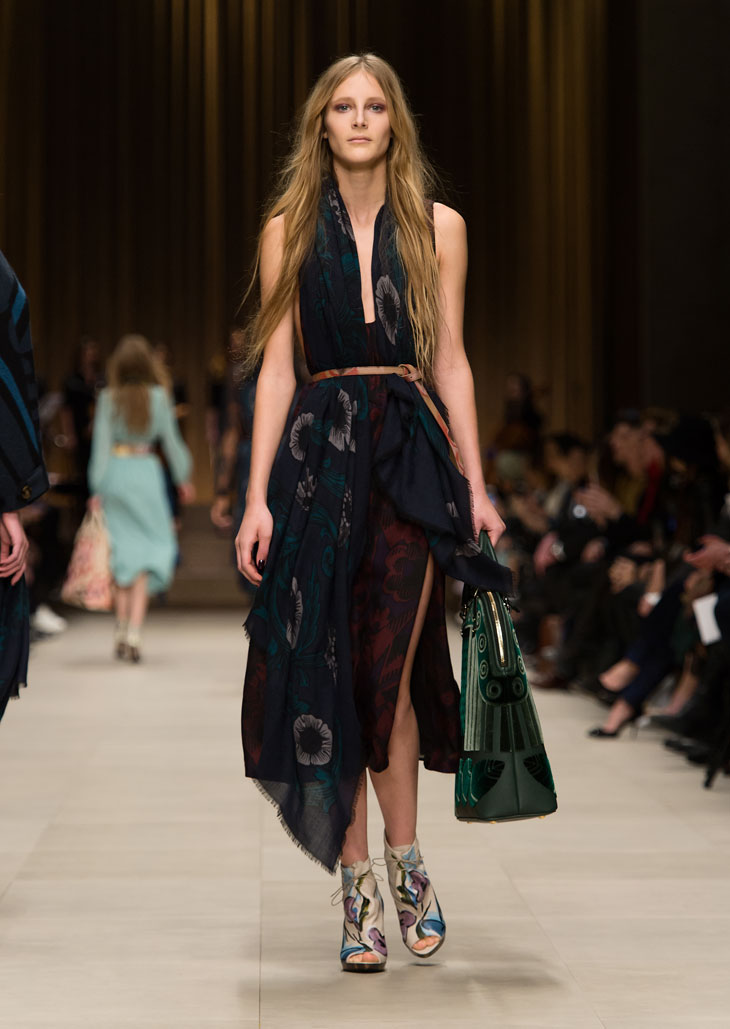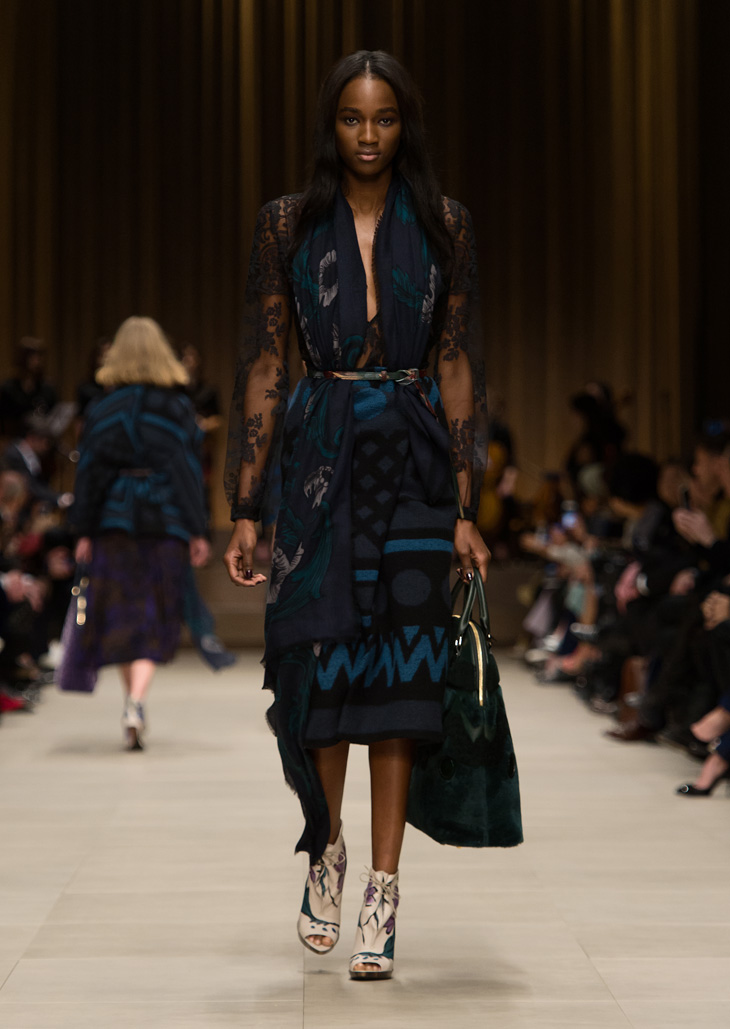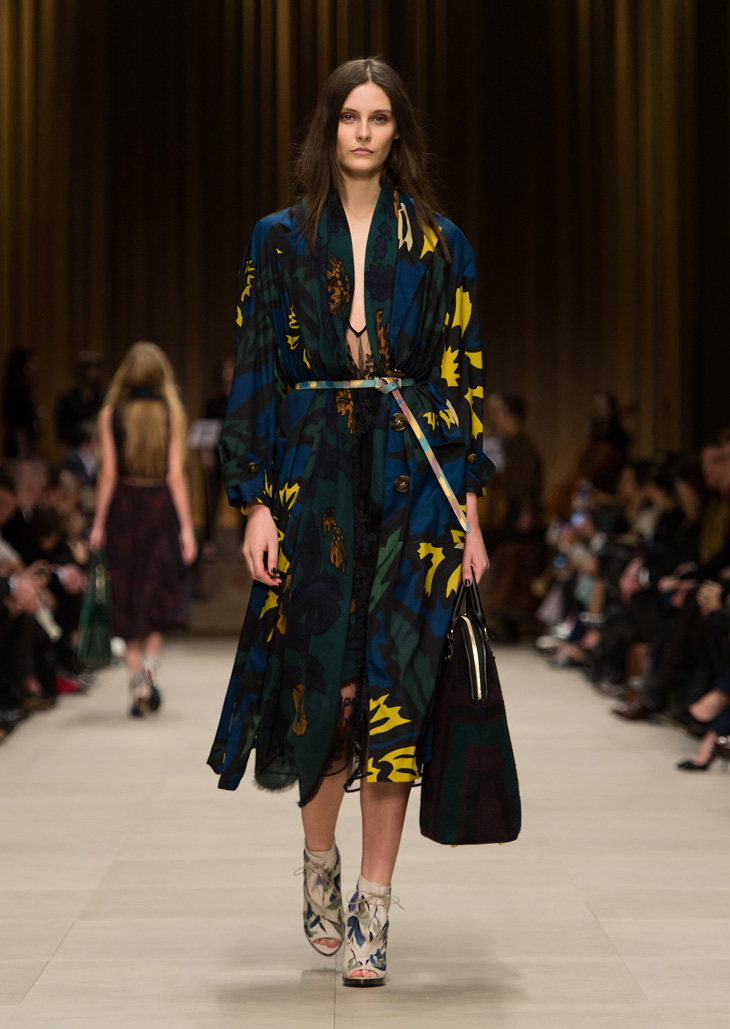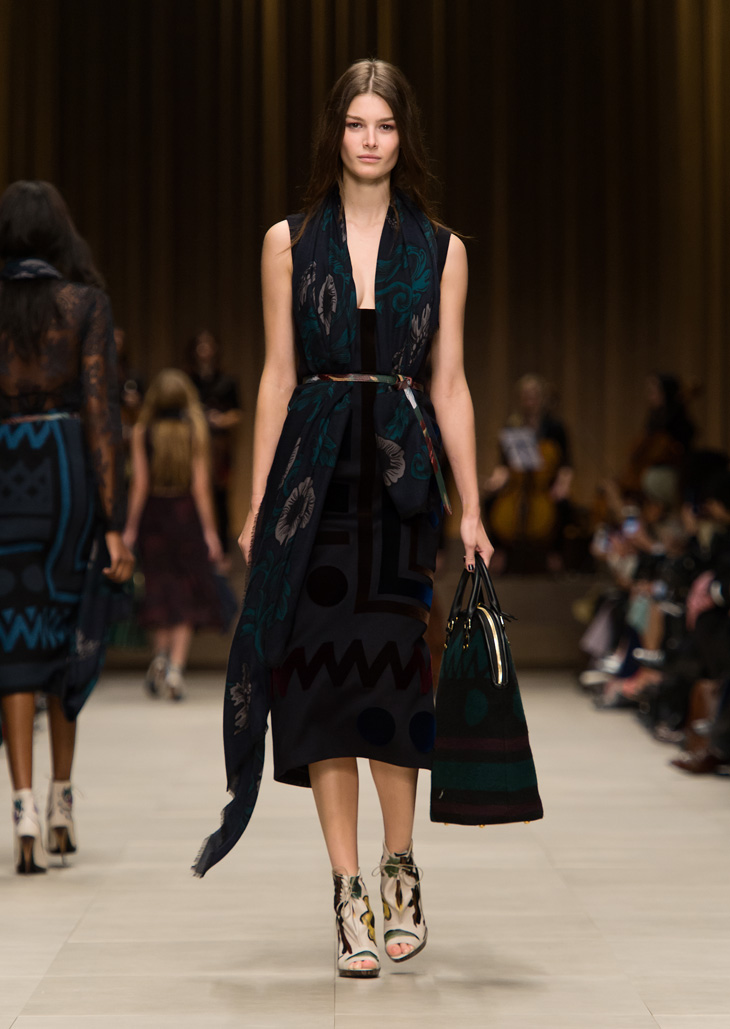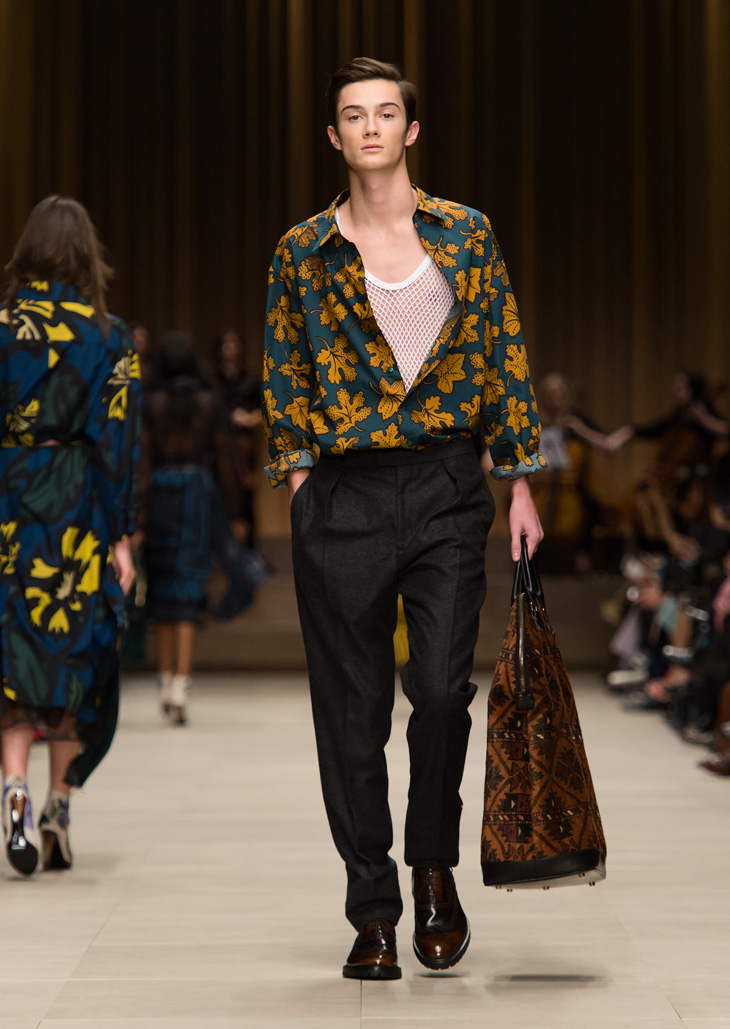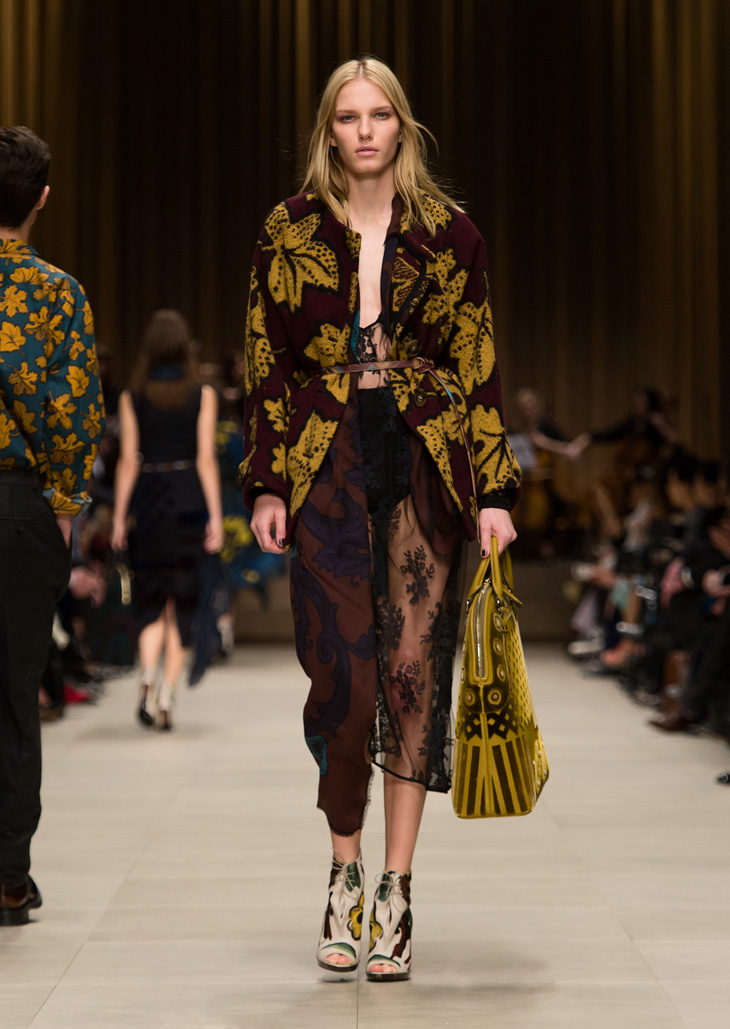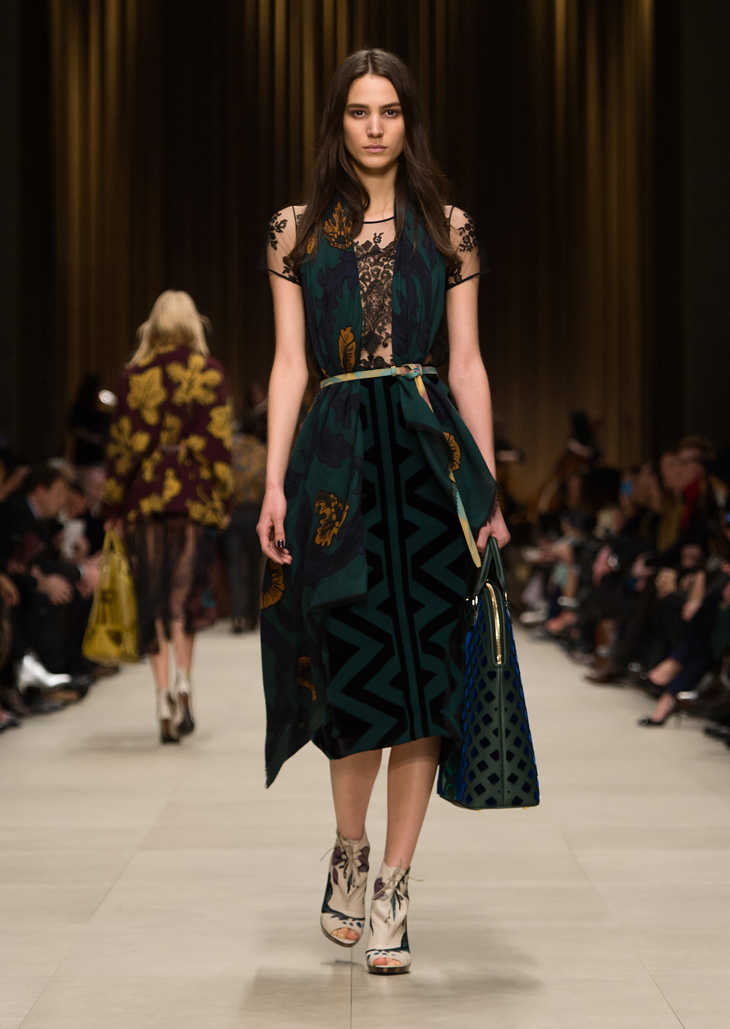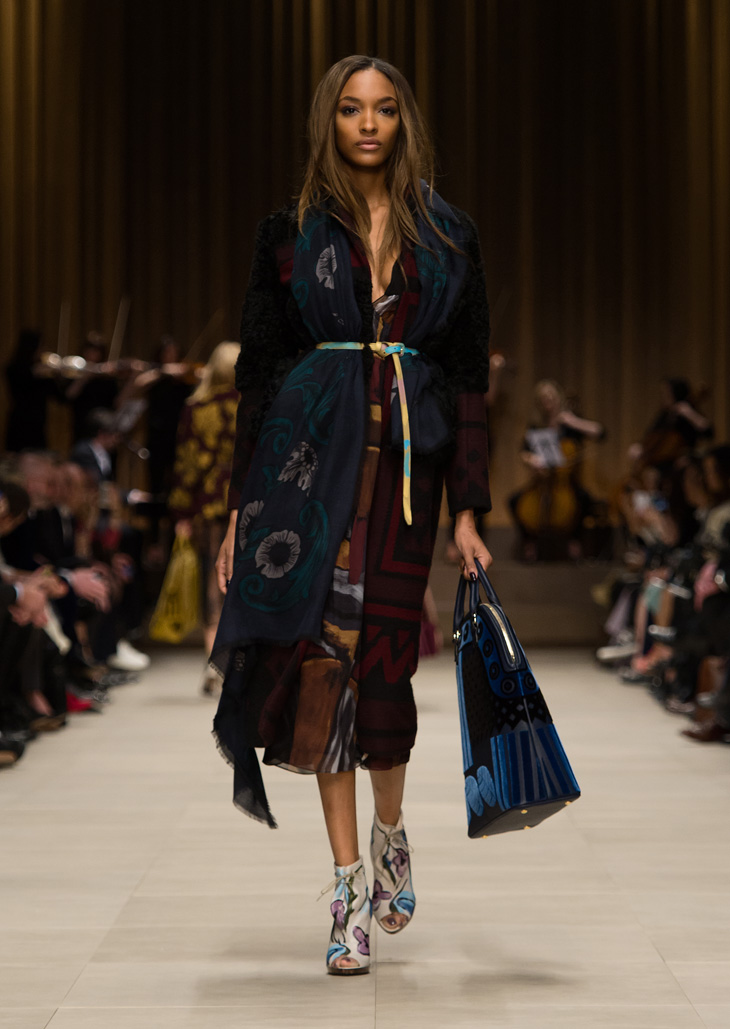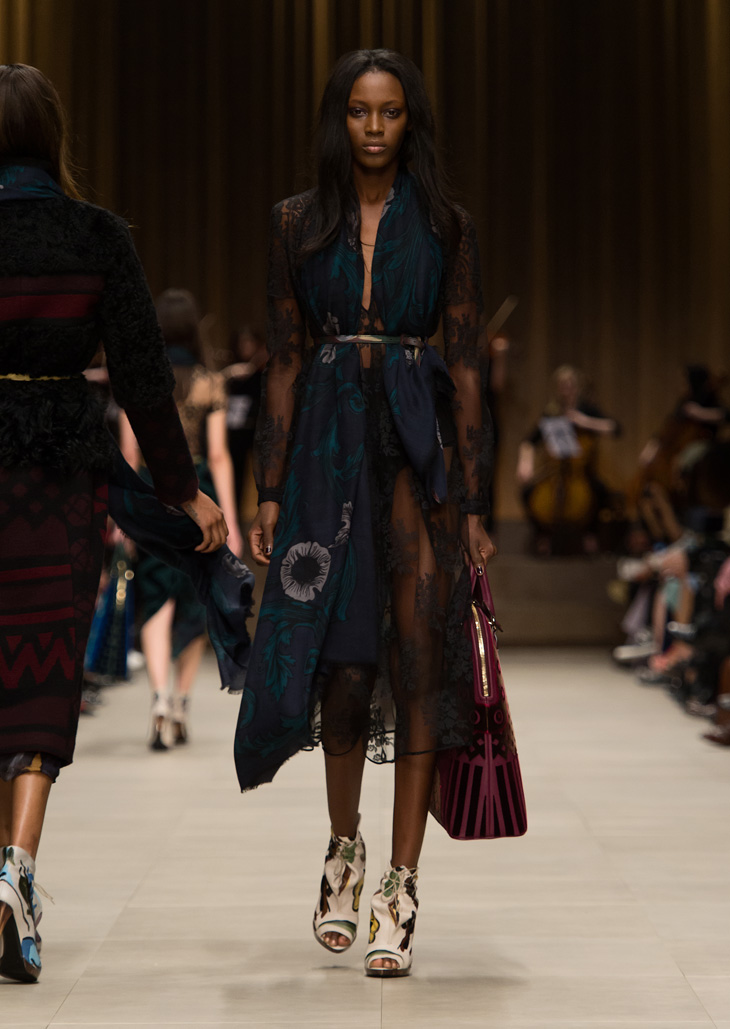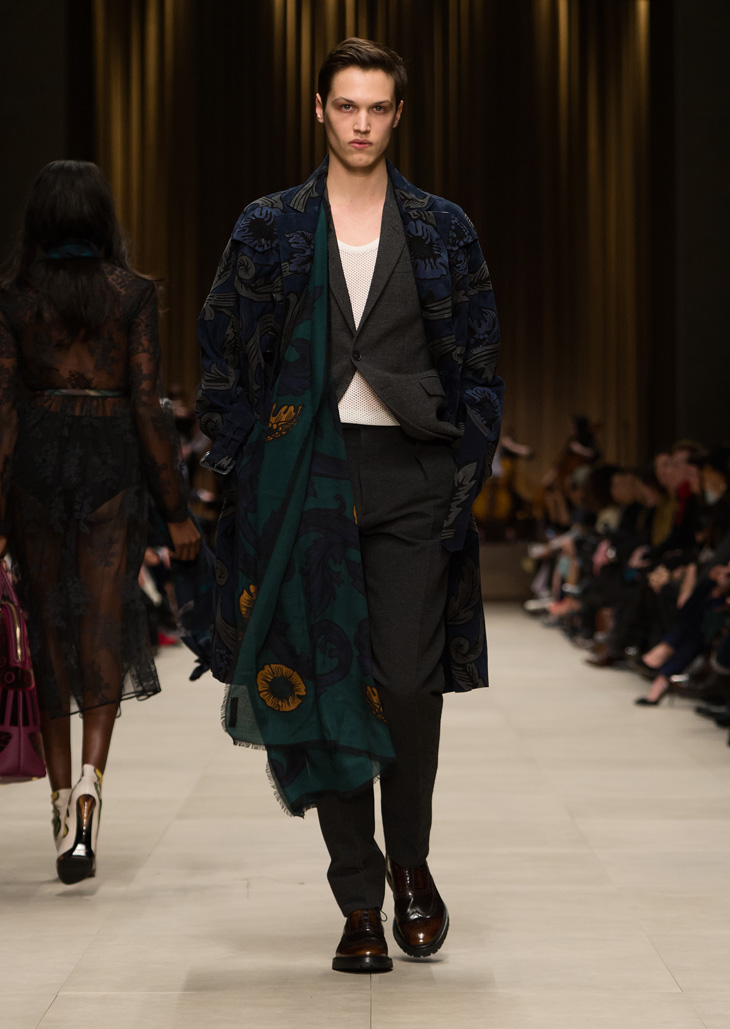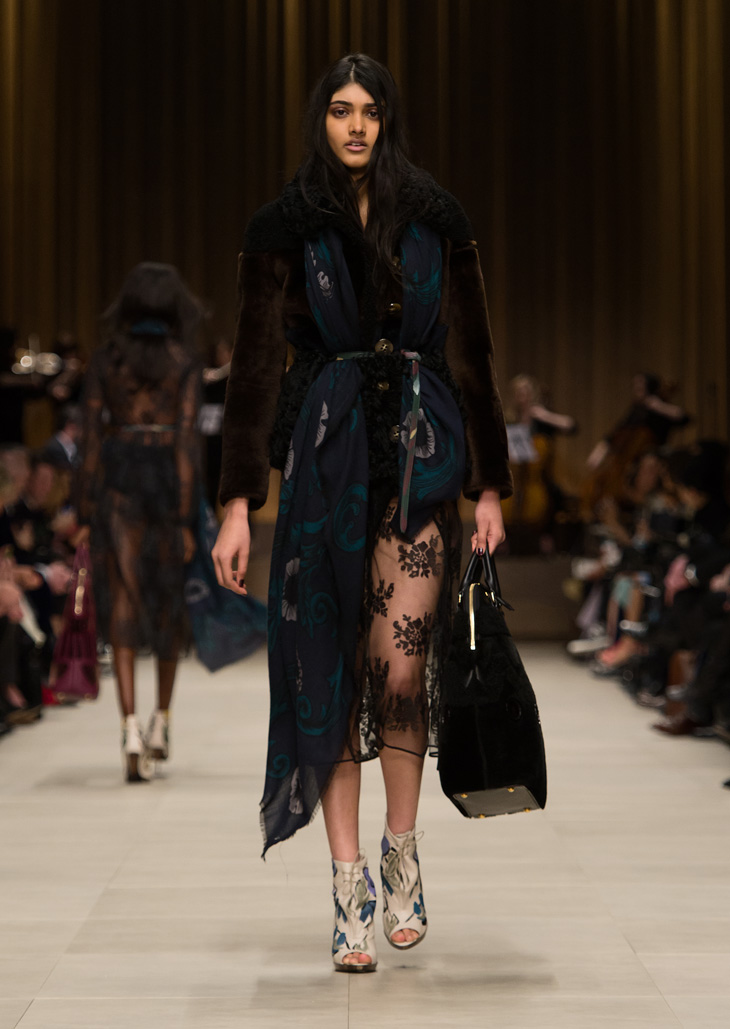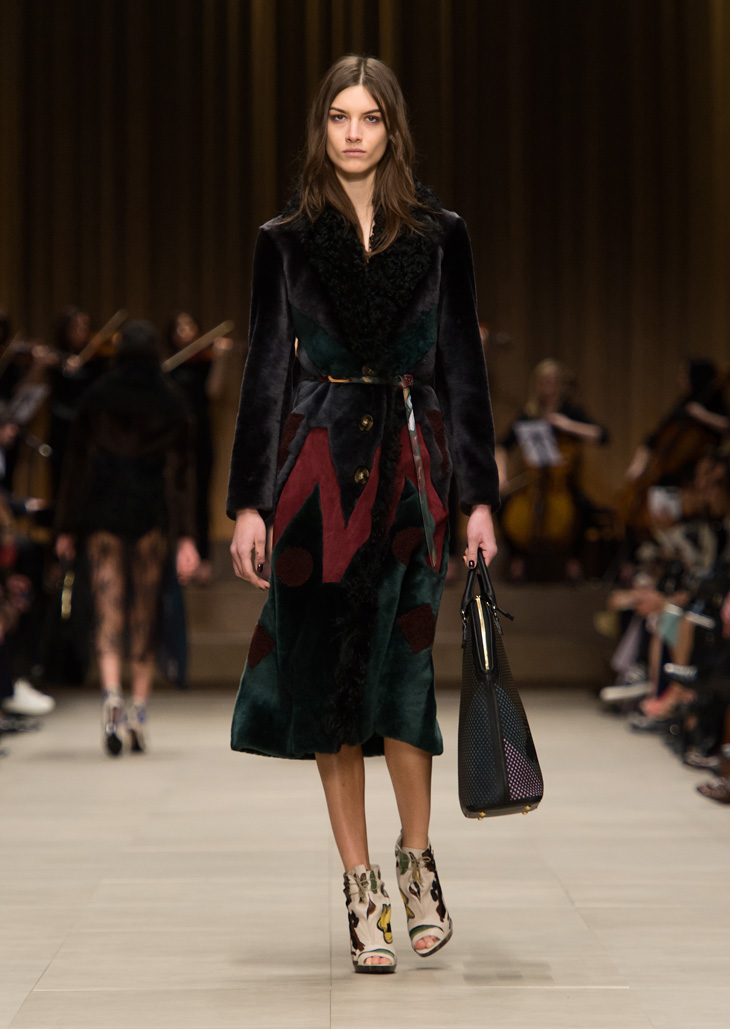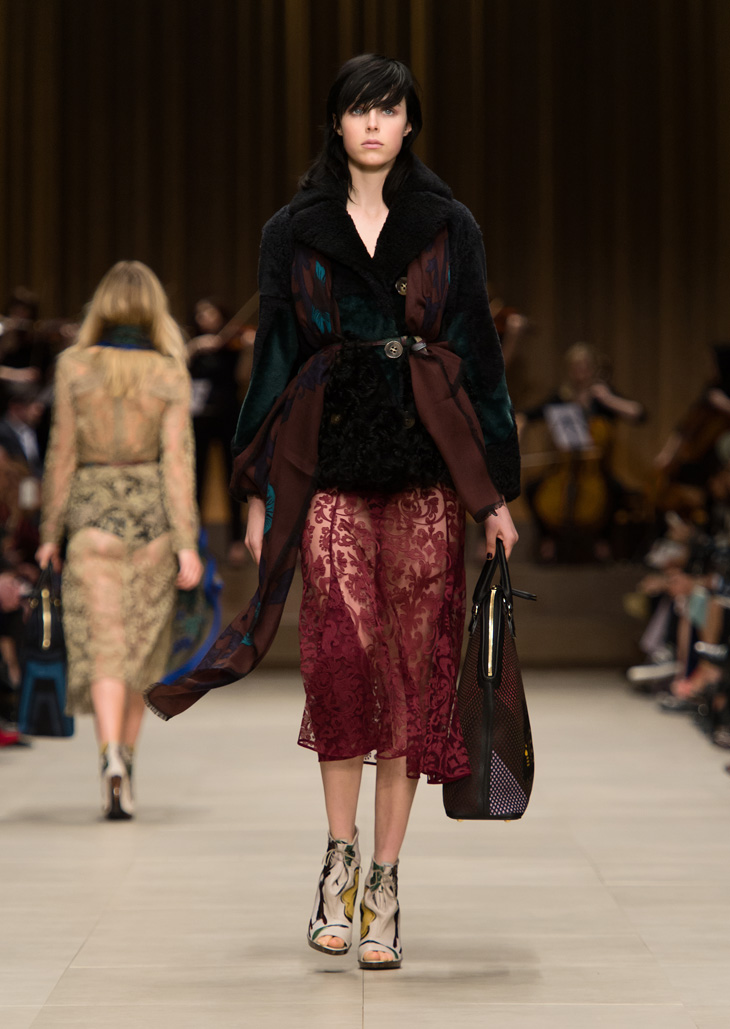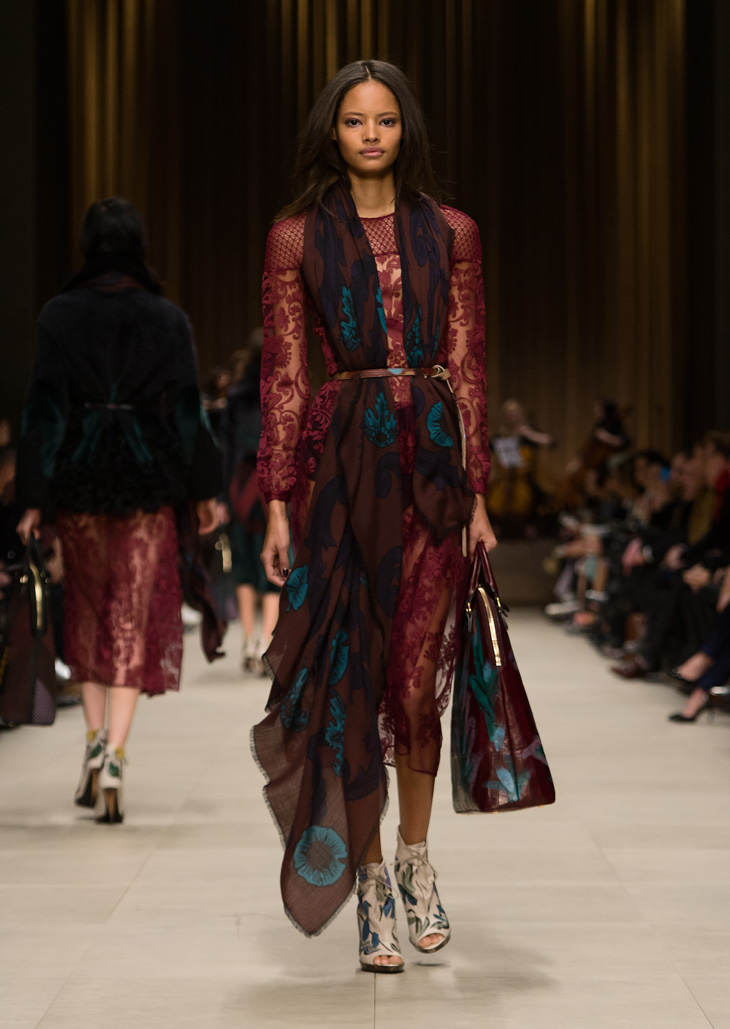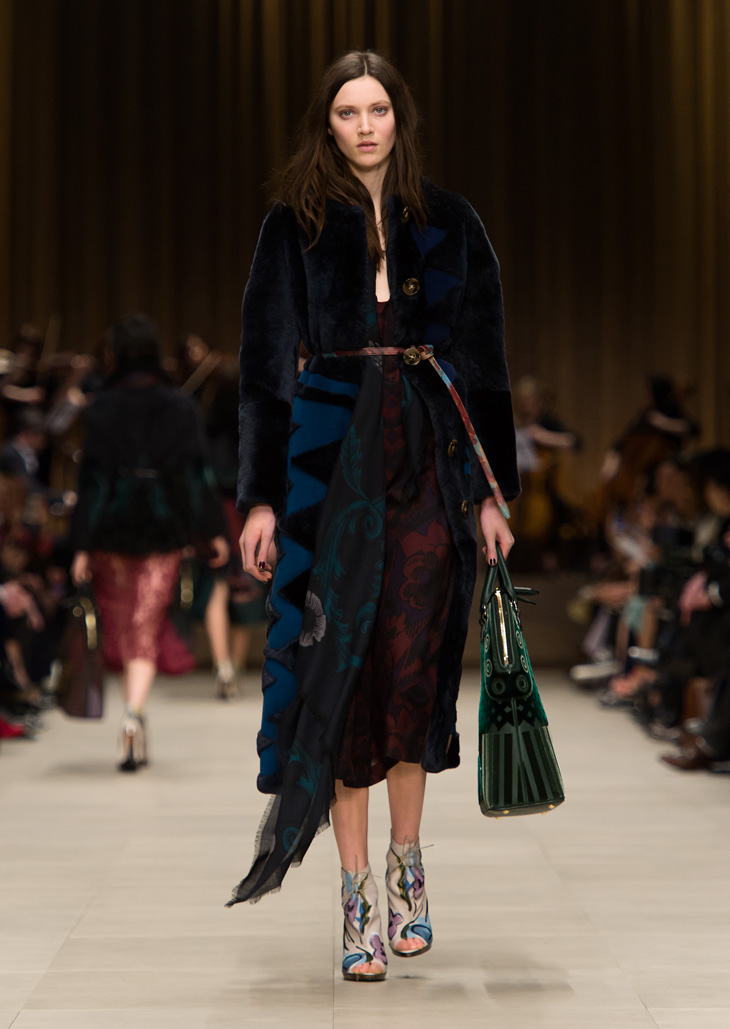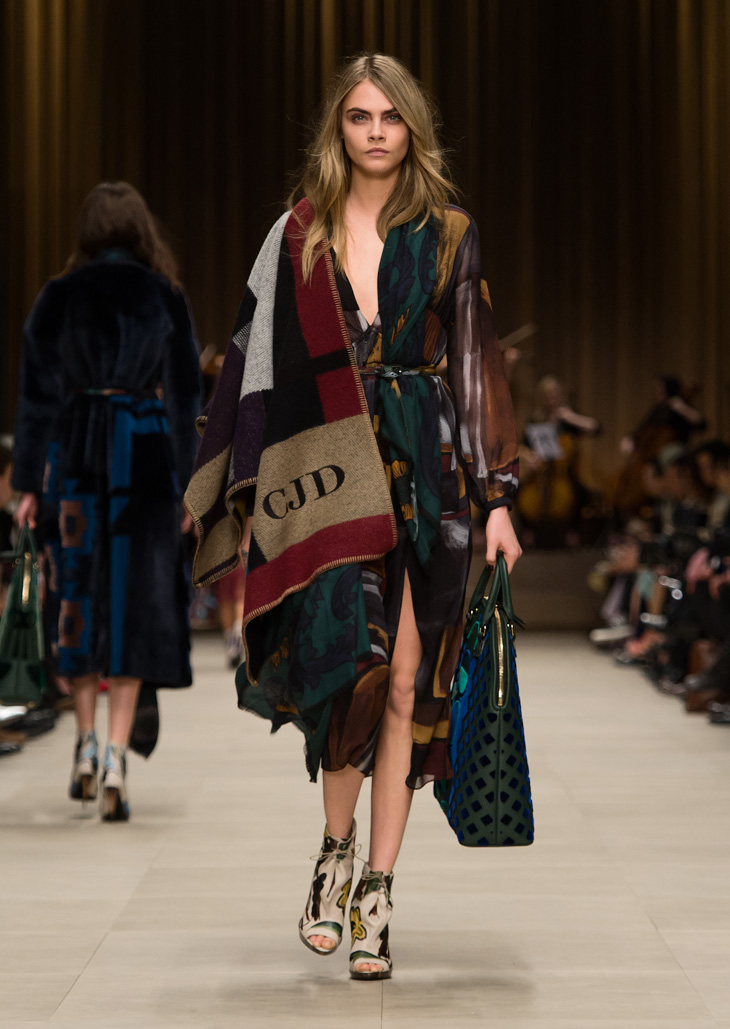 Models: Cara Delevingne, Carla Ciffoni, Charlotte Wiggins, Edie Campbell, Elena Bartels, Elisabeth Erm, Elsa Brisinger, Emilie Ellehauge, Emma Waldo, Janica Compte, Jourdan Dunn, Juliana Schurig, Kai Newman, Malaika Firth, Marique Schimmel, Matilda Lowther, Mijo Mihaljcic, Misha Hart, Neelam Johal, Ola Rudnicka, Ophélie Guillermand, Ronja Furrer, Sam Rollinson, Senait Gidey, Sophie Touchet, Suki Waterhouse, Sung Hee, Valery Kaufman, Xiao Wen Ju, and Ysaunny Brito.
Images courtesy of Burberry.