David Koma, ever growing in popularity, the man of minimalism on the design scene delivered again this fall with his classic cuts and block colours.
This season was no exception to his normal preciseness in turnout. With a collection mirroring his style from previous seasons, well positioned pony fur plates and pleated leather skirts with cage like detailing were left to steal the show. The combination of single shade knee high boots, heels and dauntless dresses gave an air of every day and evening wear accessibility.
Koma has never been a man to employ prints in his work, instead channeling elevated accuracy through orderly shapes and bold colour blocking and keeping his work classic and muted. However, this season a subtle few cut-out grid patterns were applied to leather dresses and skirts. Purple has been making a stir over the runways this season and David Koma's collection was no exception – he interspersed splashes of rich purple and emerald blue amongst the strong monochrome looks.
If one thing is certain, David Koma can help you look the part this season, no matter the occasion.
Continue below to see over thirty Autumn Winter 2014 women's looks by David Koma presented during London Fashion Week.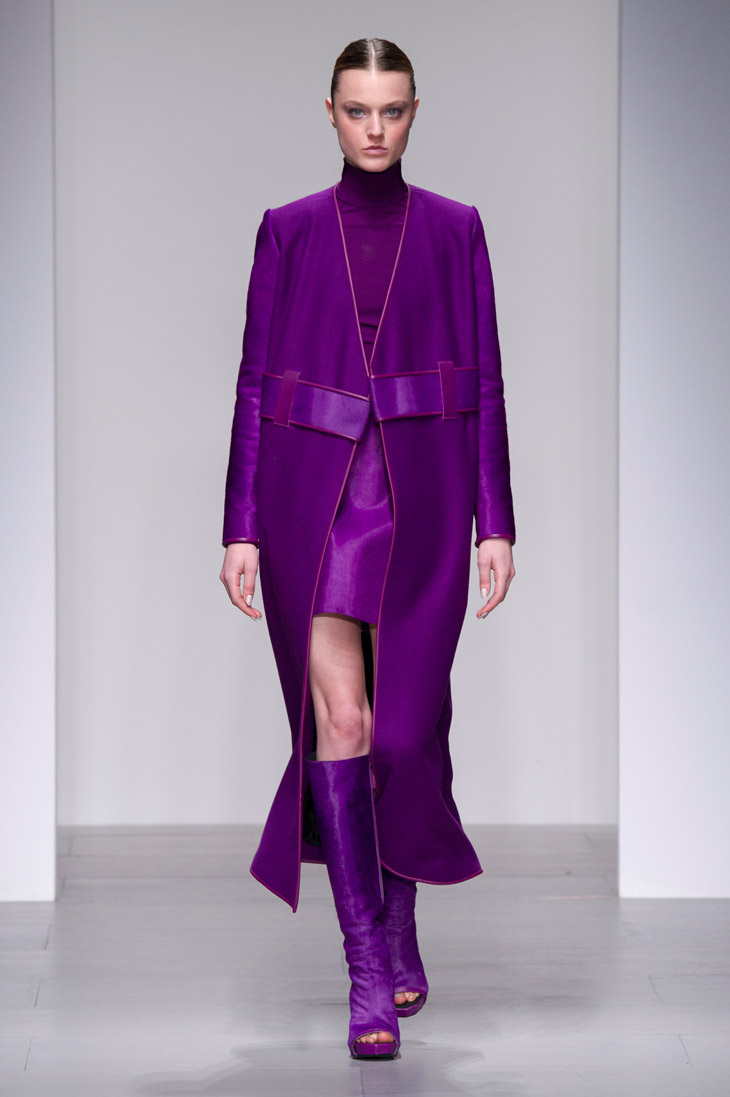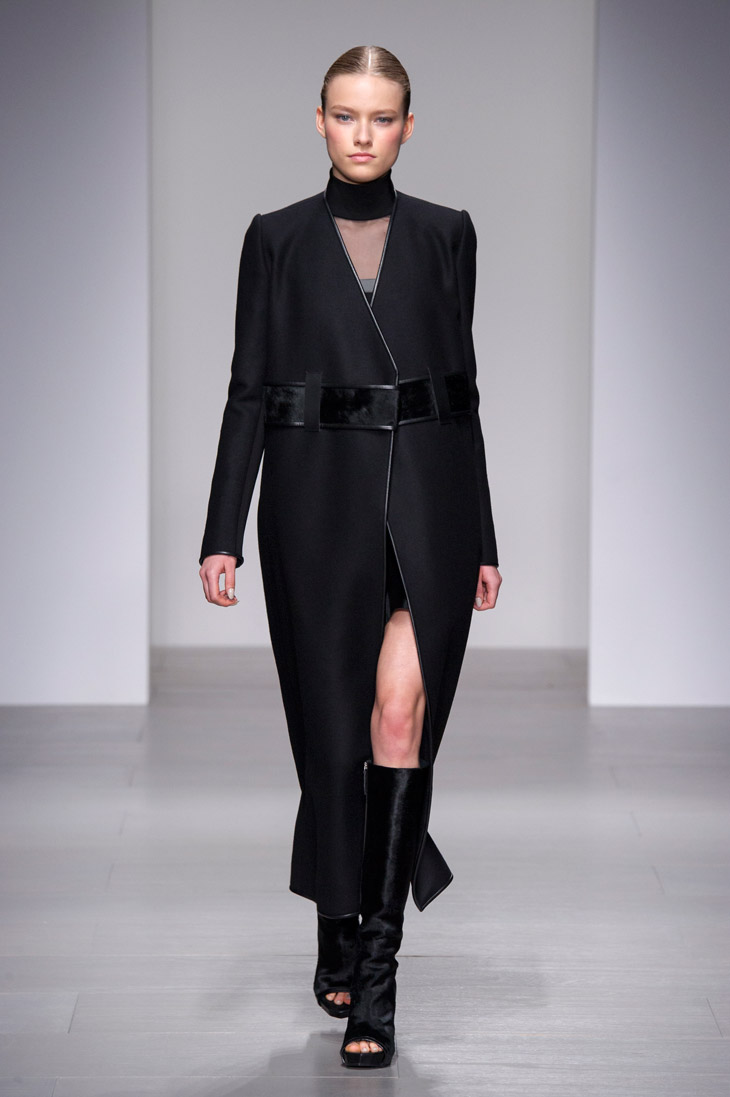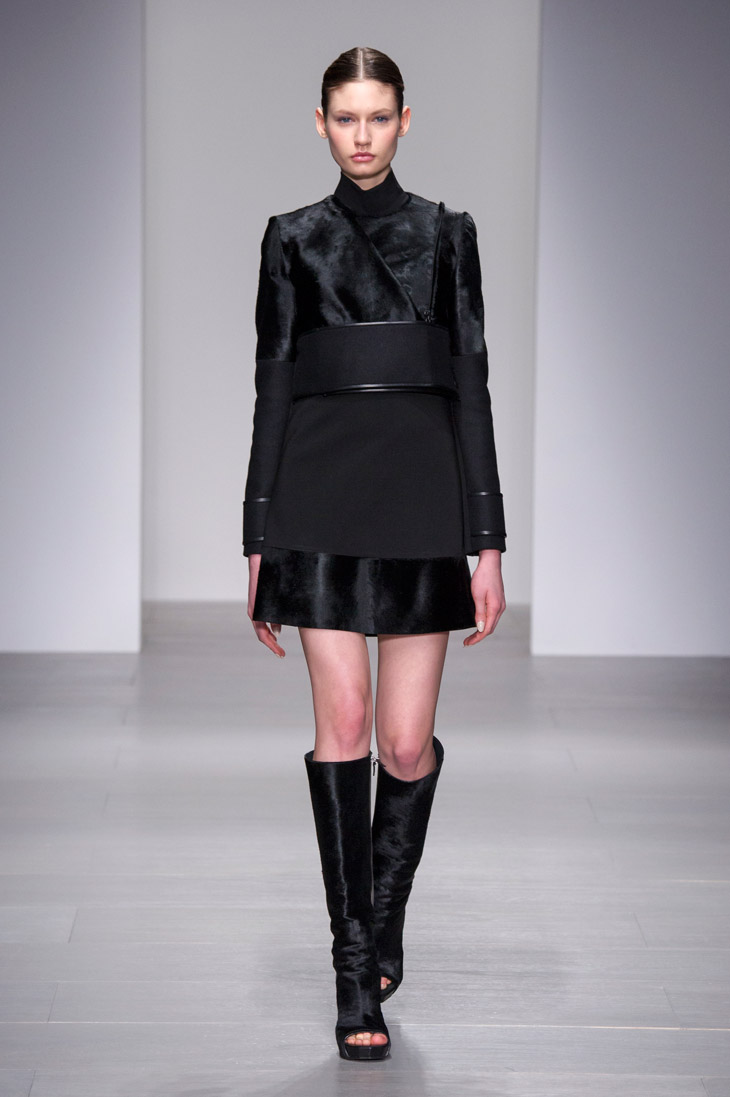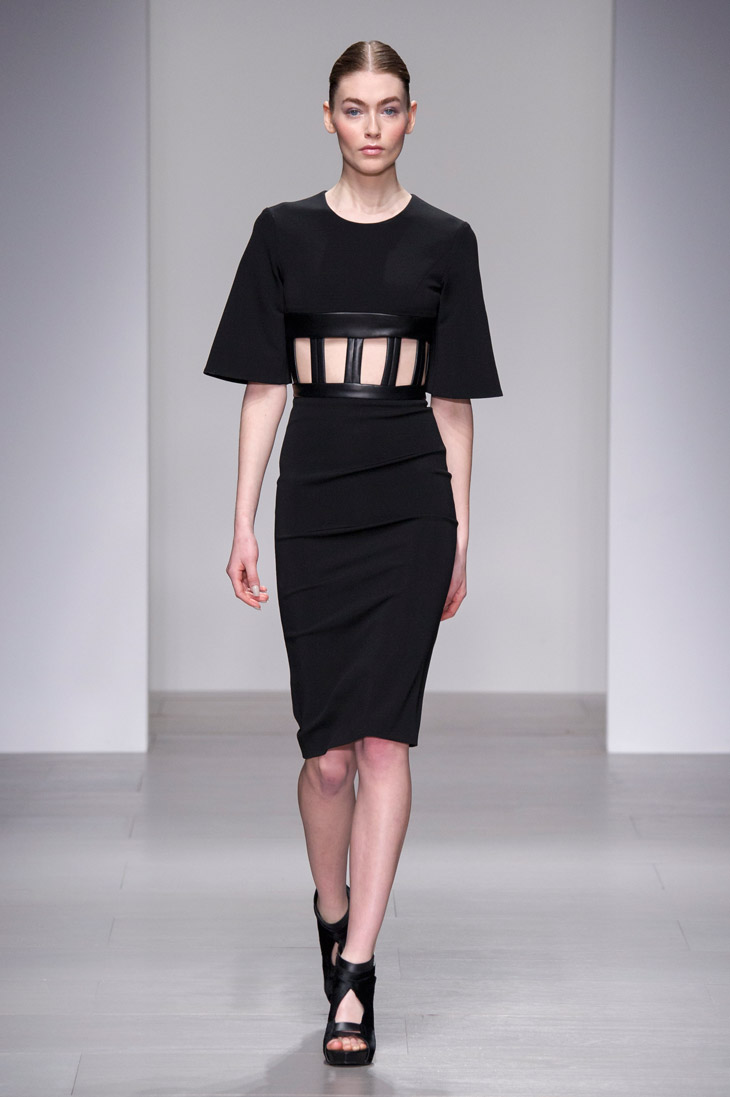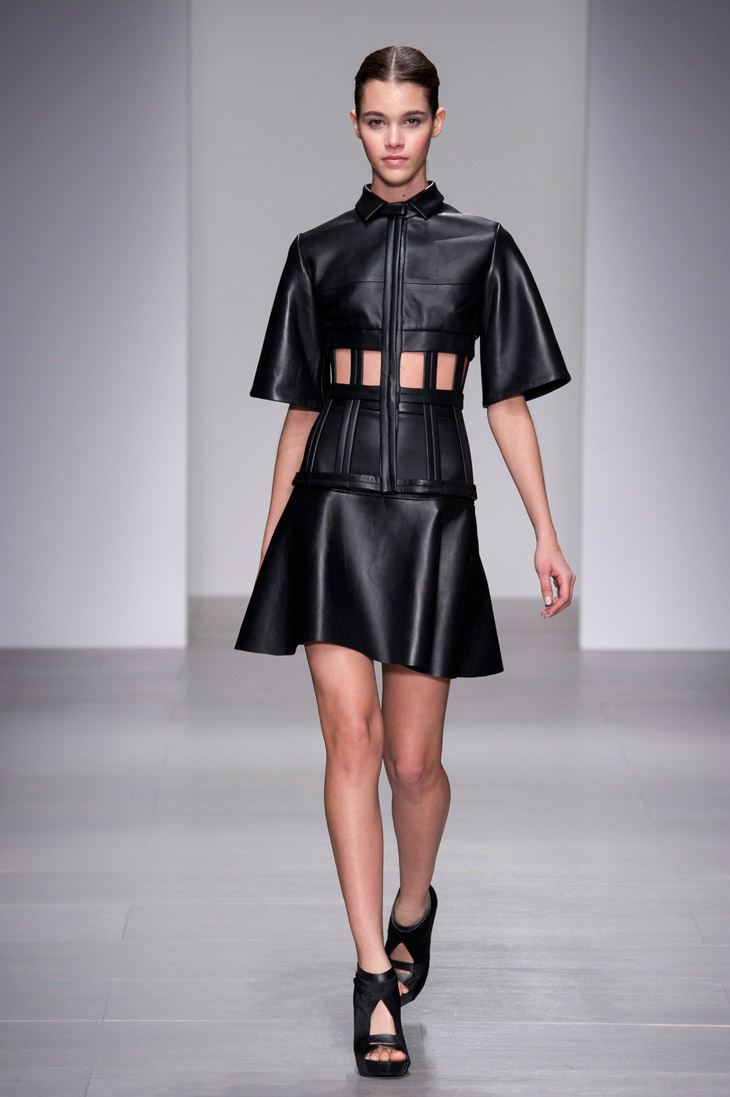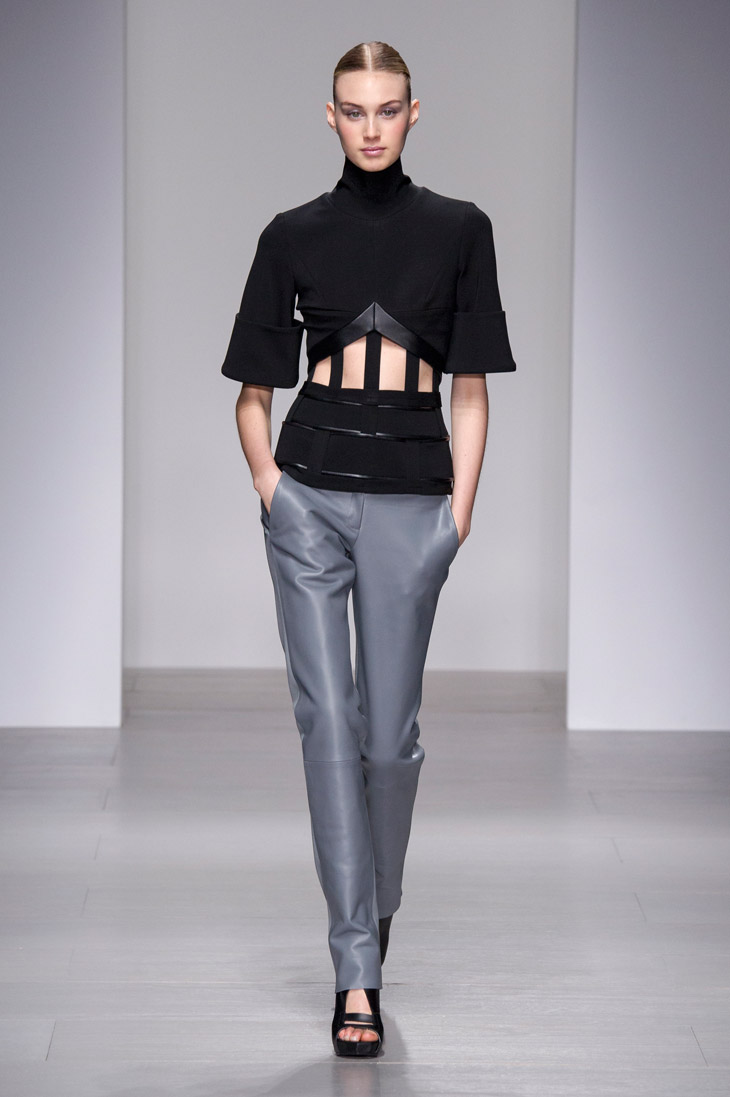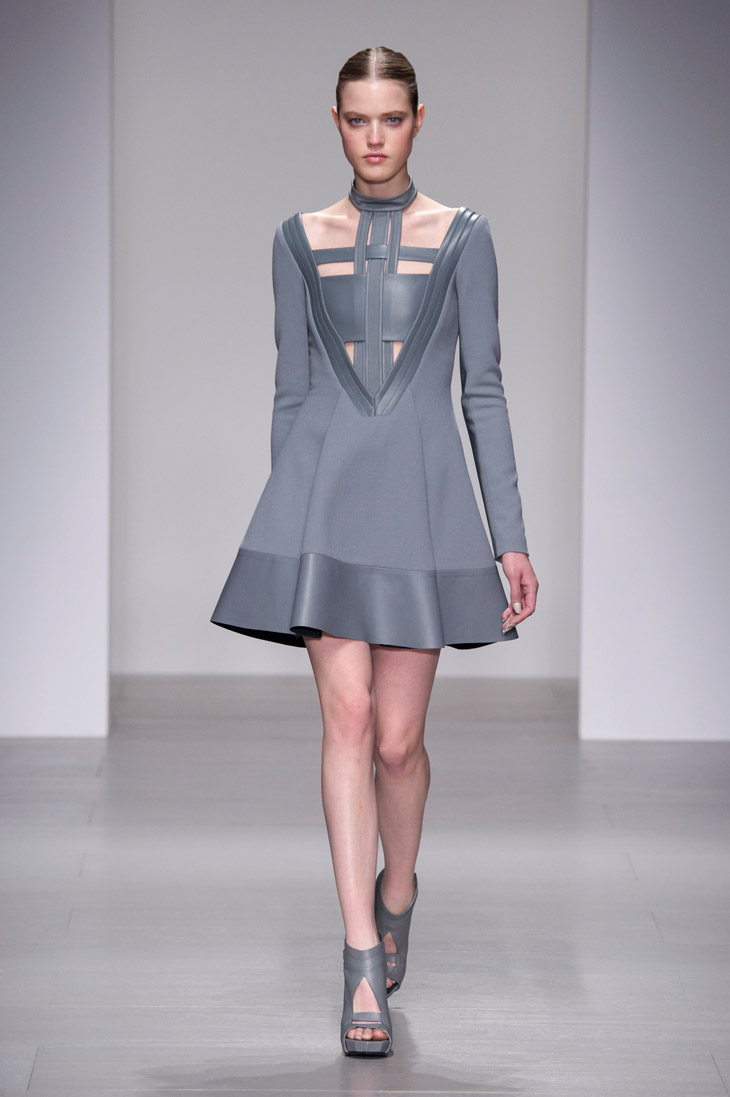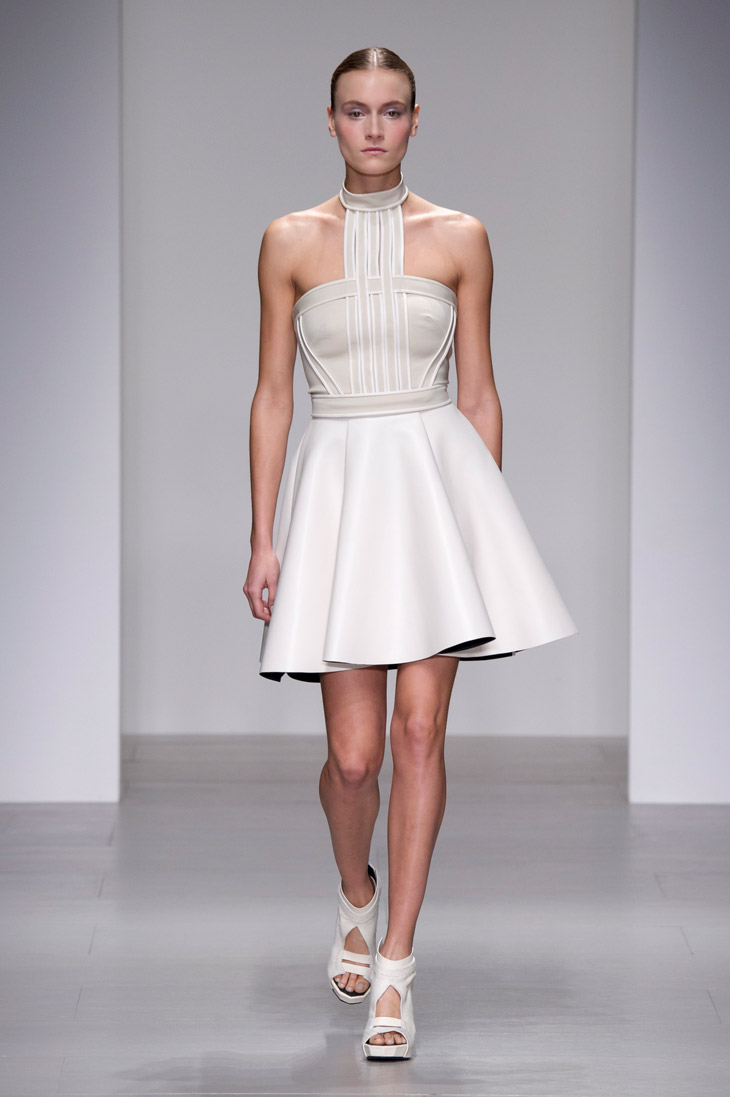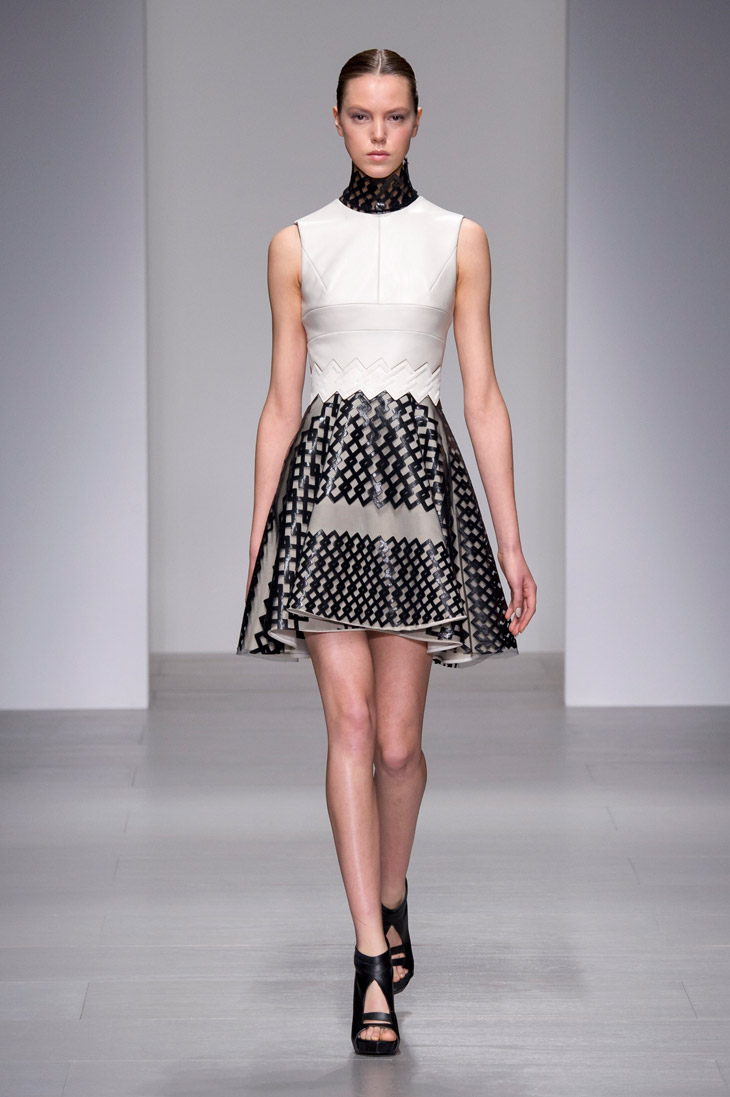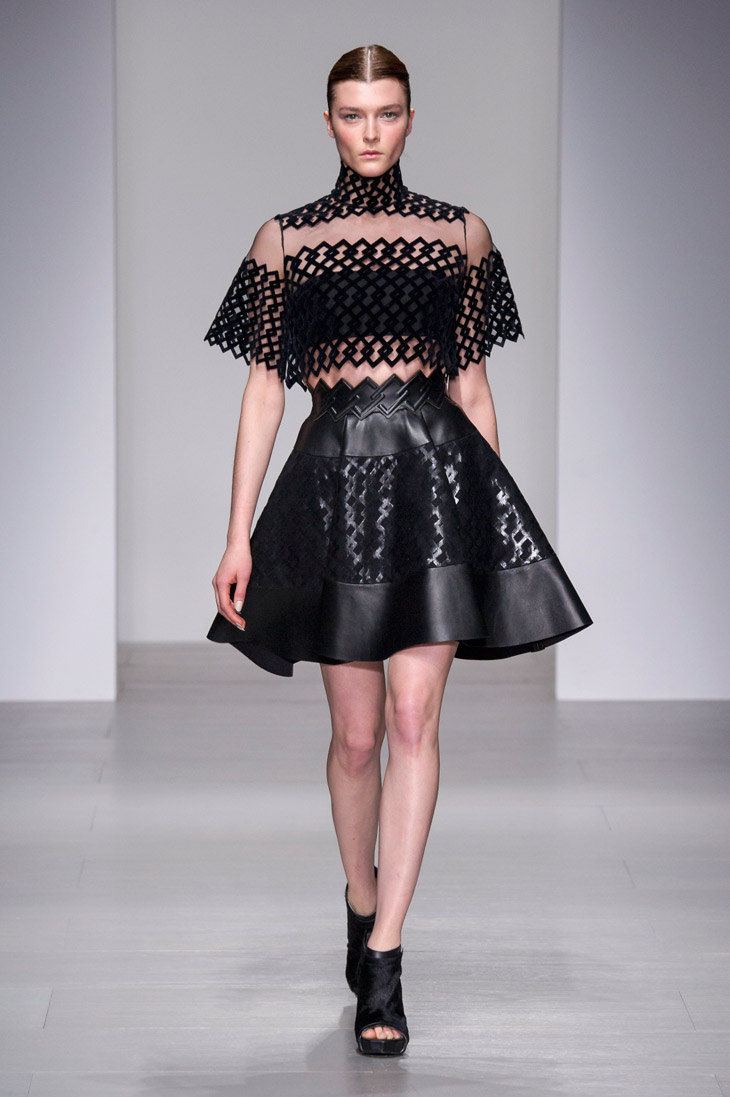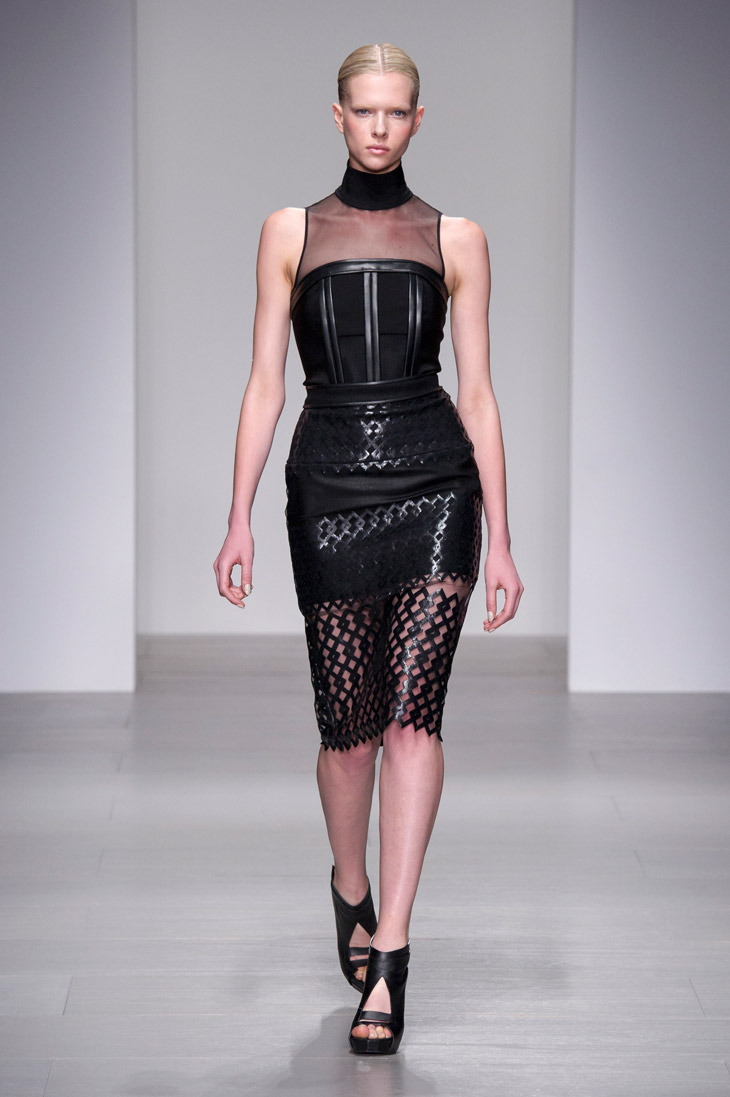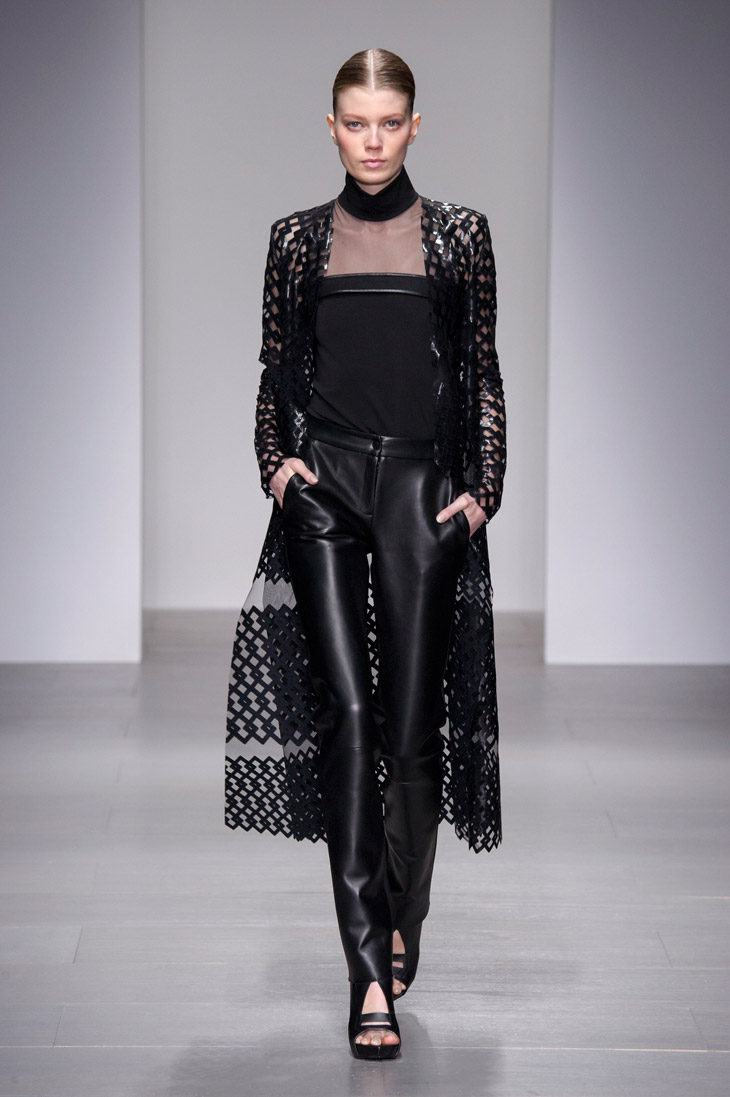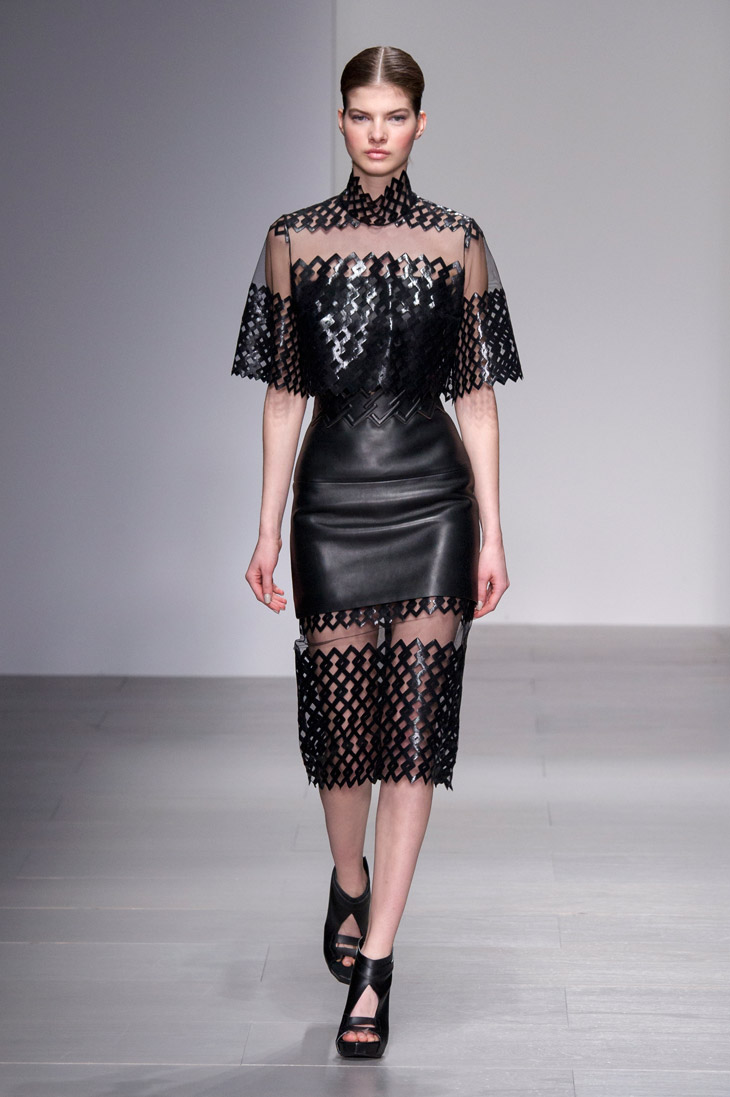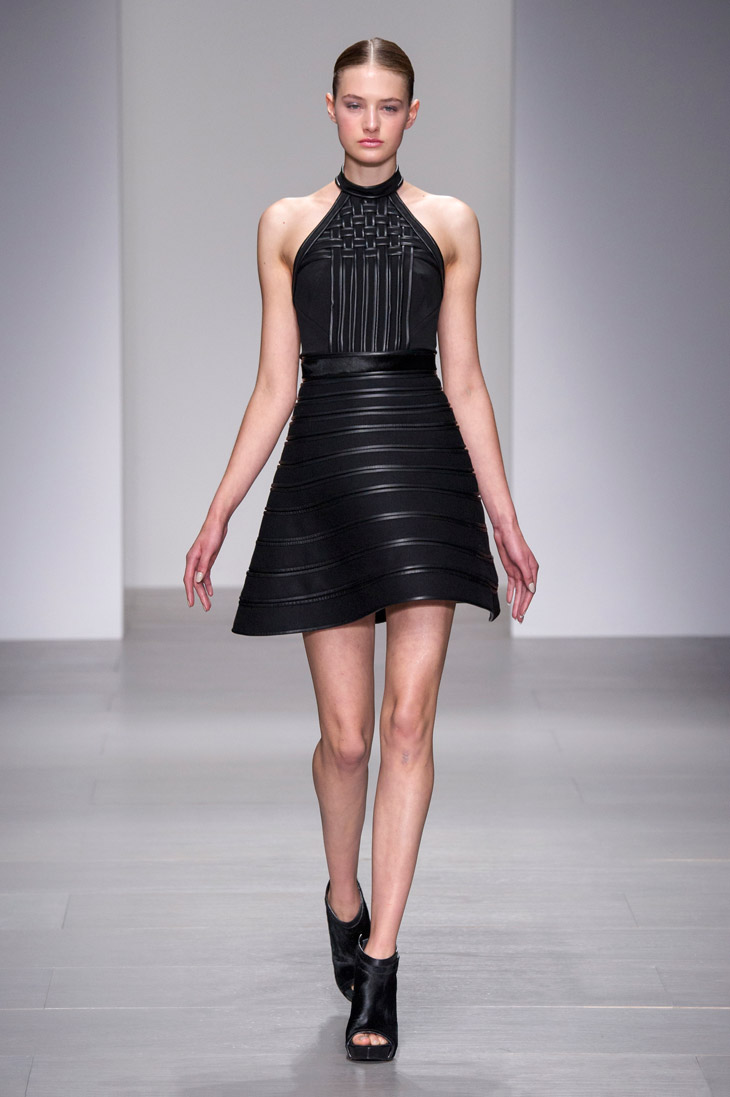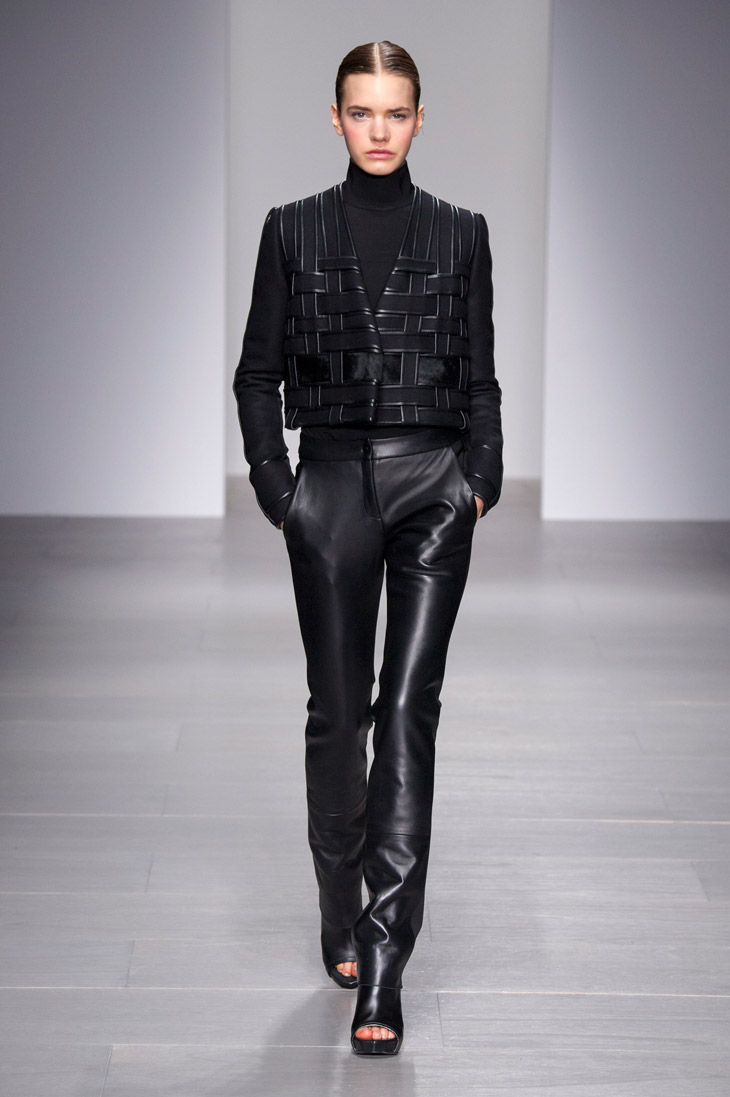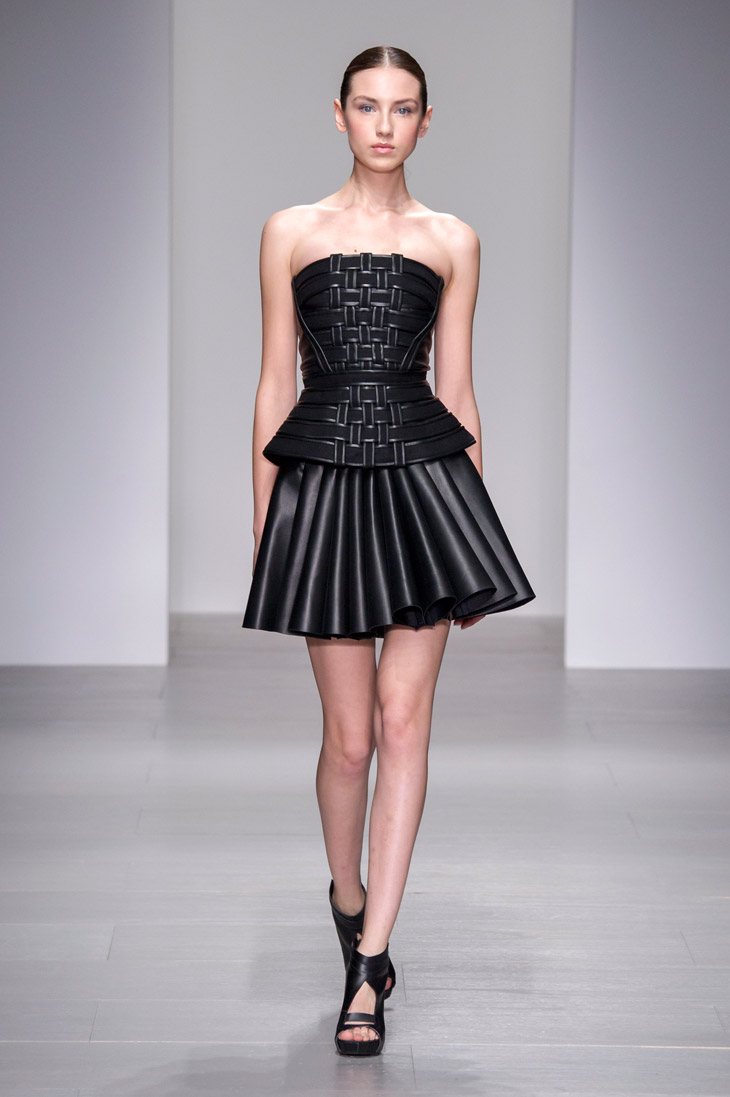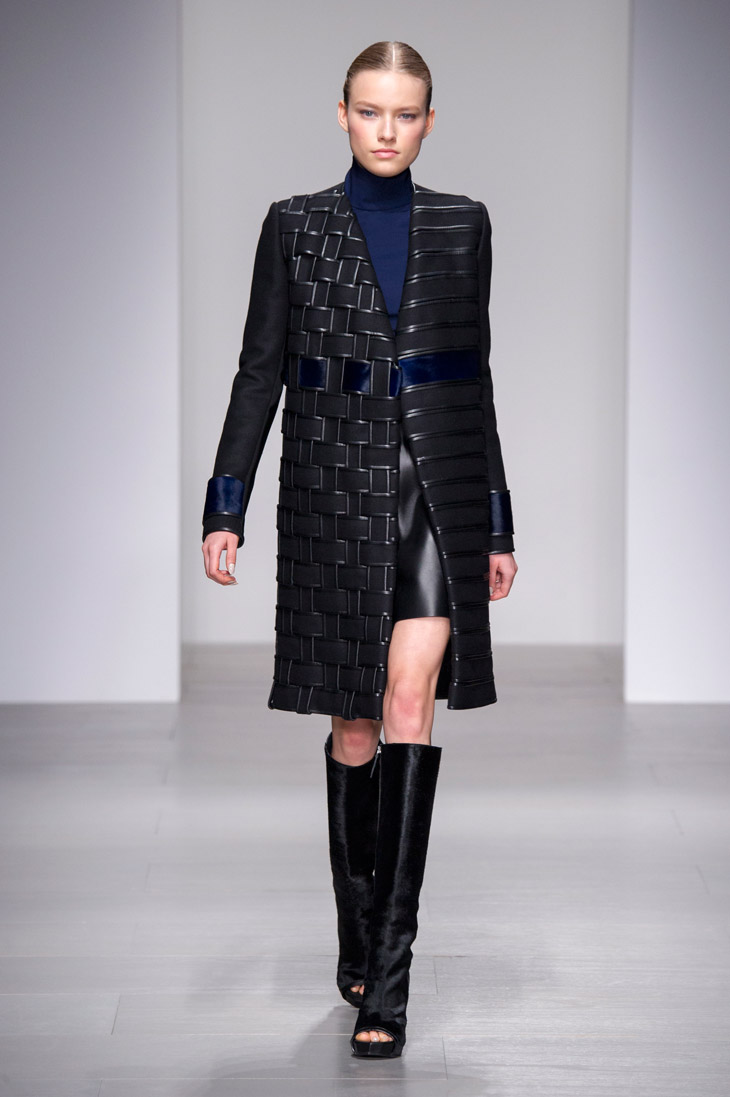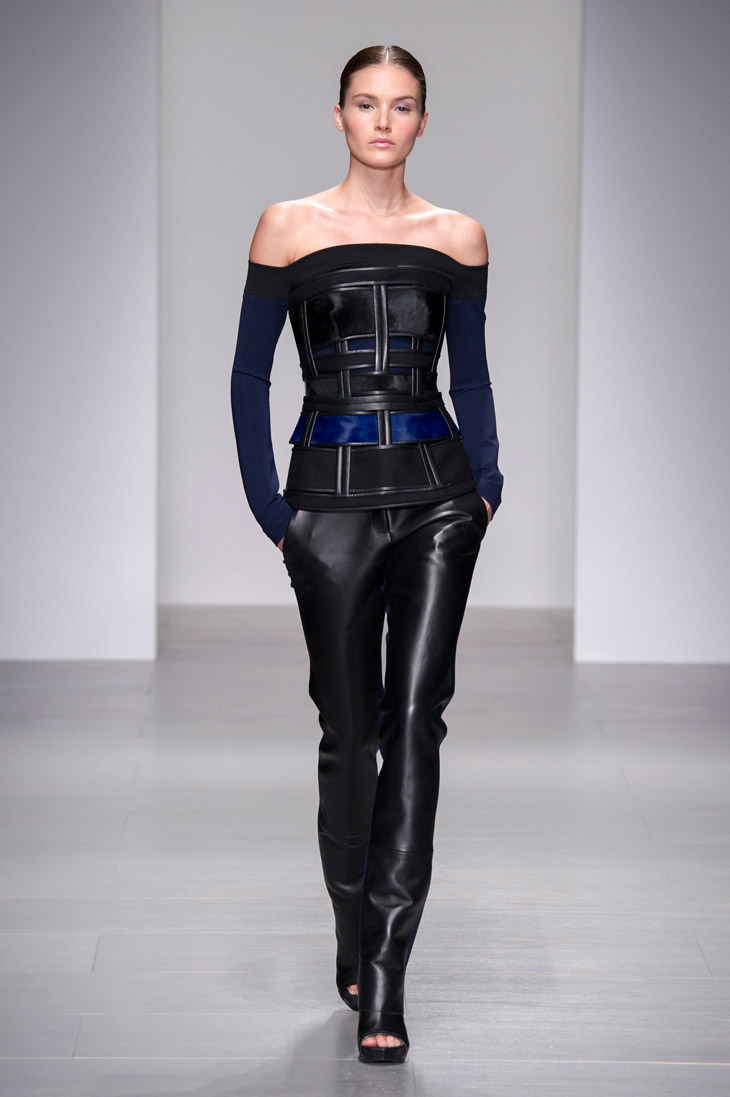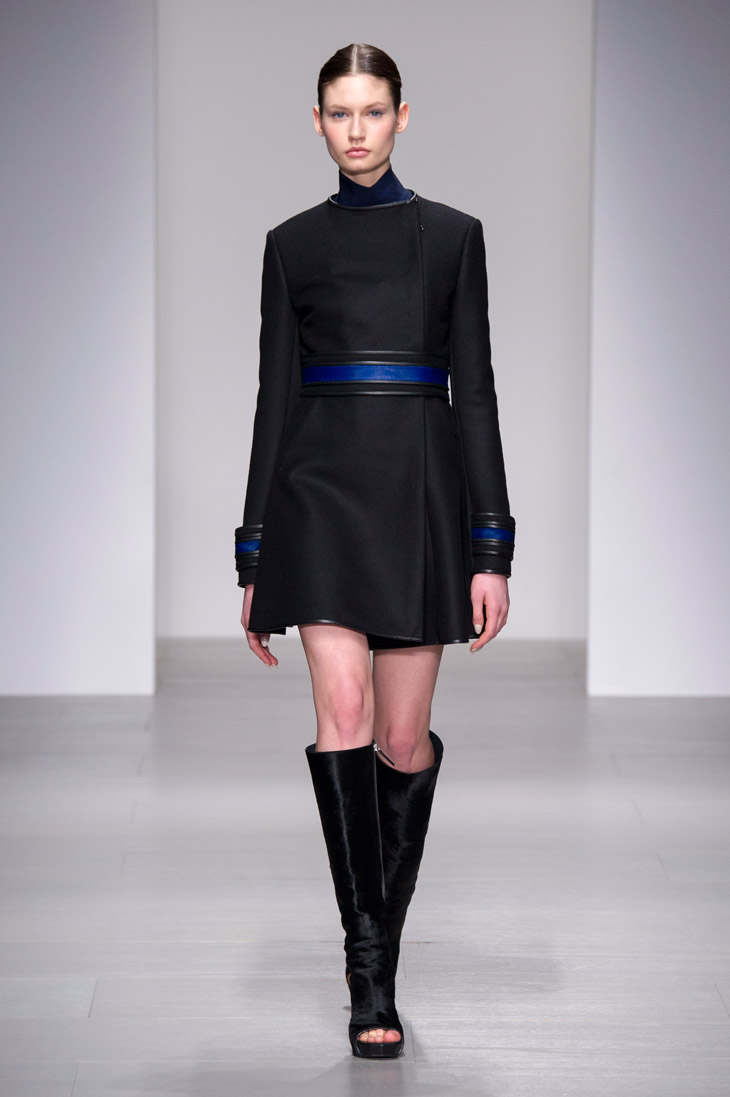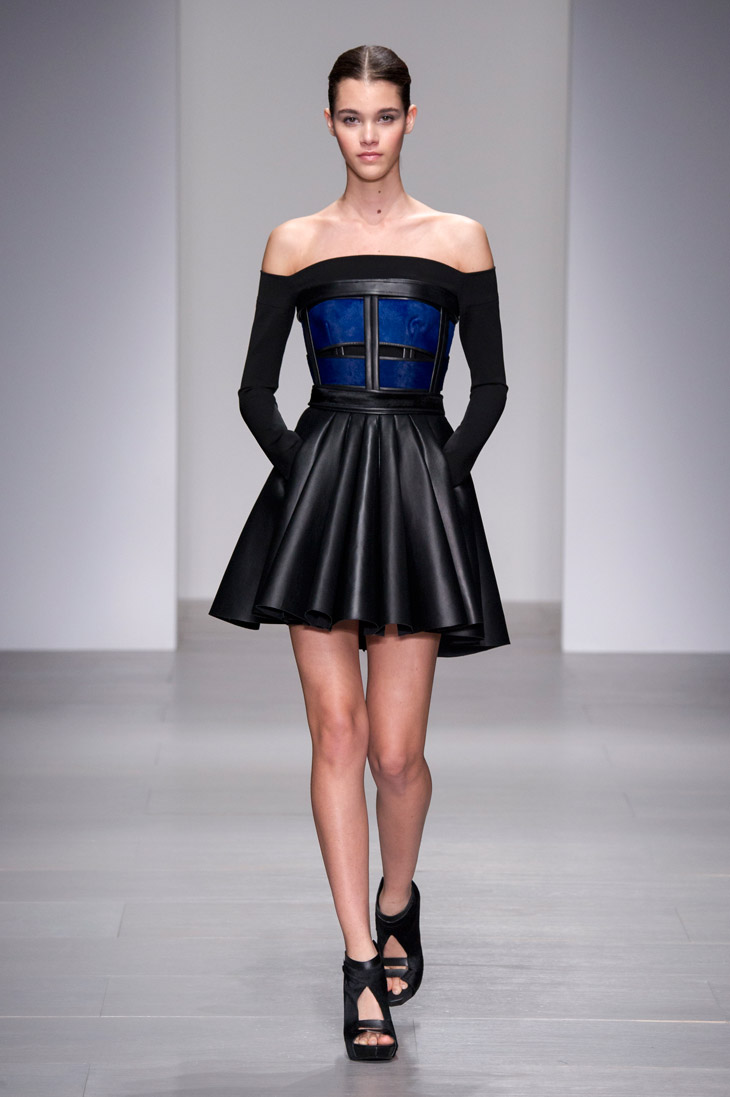 Models: Alyona Subbotina, Amanda Ware, Anita Lijic, Anushka Stupakoff, Clarice Silva Vitkauskas, Dasha "Kisa" Cheban, Dauphine McKee, Eve Delf, Josefien Rodermans, Kasia Krol, Kinga Rajzak, Ksenia Golubeva, Lieve Dannau, Malwina Garstka, Maria Senko, Milana Kruz, Olesya Senchenko, Pauline Hoarau, Saara Sihvonen, Sanne Vloet, Santa Urbane, Sophia Nilsson, Zenia "Zen" Sevastyanova
Review by Julia Kinnear @Julesjessica.