Actress Jennifer Lawrence becomes the stunning Miss Dior face for another season, photographed for the Spring Summer 2014 season Lawrence has teamed up with the legendary fashion photographer Patrick Demarchelier.
Jennifer Lawrence—unlike, say, Jennifer Aniston or Jennifer Lopez or Jennifer Garner—never looks the same. It's one of the reasons writers struggle to find words to describe her, and often resort to unfortunate ones, like chameleon. David O. Russell, the man who directed Lawrence to an Oscar in Silver Linings Playbook, remembers bumping into her during awards season, 2011. "I would see this tall blonde at events, and I never understood who she was," he says. "She looked like an Orange County girl—or Malibu Barbie. And I was like, 'Who is that?' And someone would say, 'That's Jennifer Lawrence,' and I would say, 'The girl cooking a squirrel on a stick in Winter's Bone?' I never recognized her! She always looks different."
So different, in fact, that even after one of her two bodyguards comes into the restaurant to tell me that her arrival is imminent, when she finally walks in the door, I still don't recognize her. To be fair, she has on pitch-black Tom Ford sunglasses, and her hair is wet; she recently had it cut off into a Karlie chop, one that is half blonde and half brown. ("Too skunky?" she will ask me later. "I think I need to make a decision."). But before she even reaches the table, I can hear that raspy voice—the deep rumble of so much nervous energy. Yup, that's her. – from American Vogue.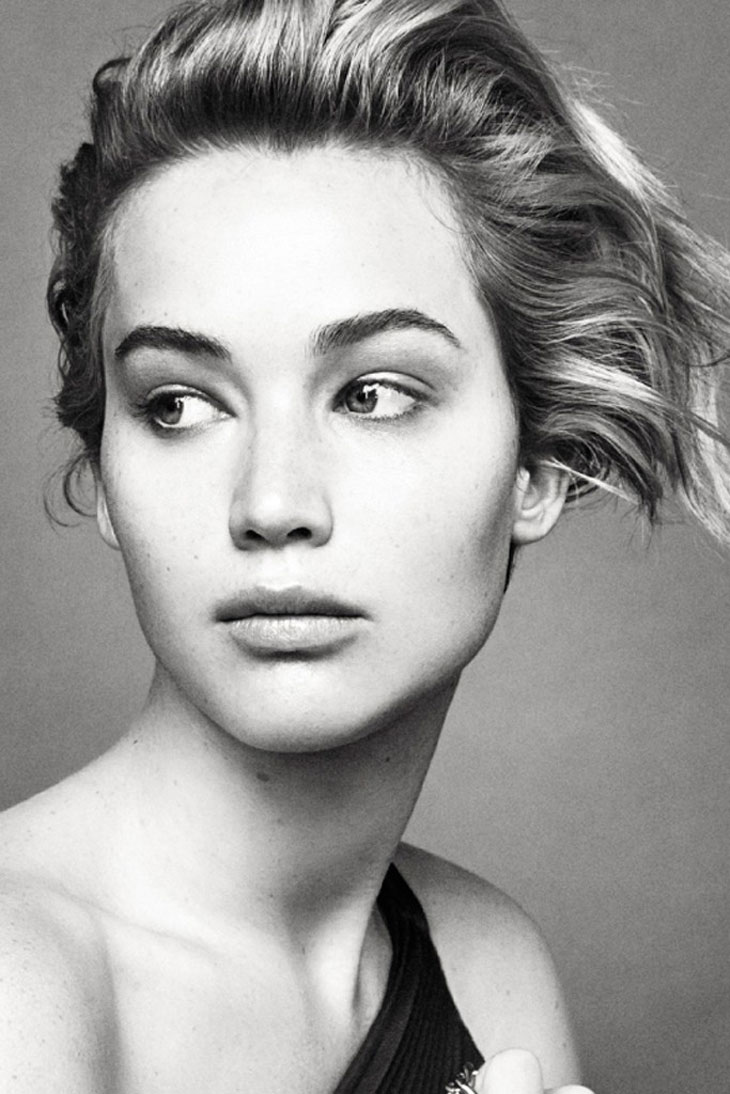 Shop Women's Designer Labels at SSENSE.COM