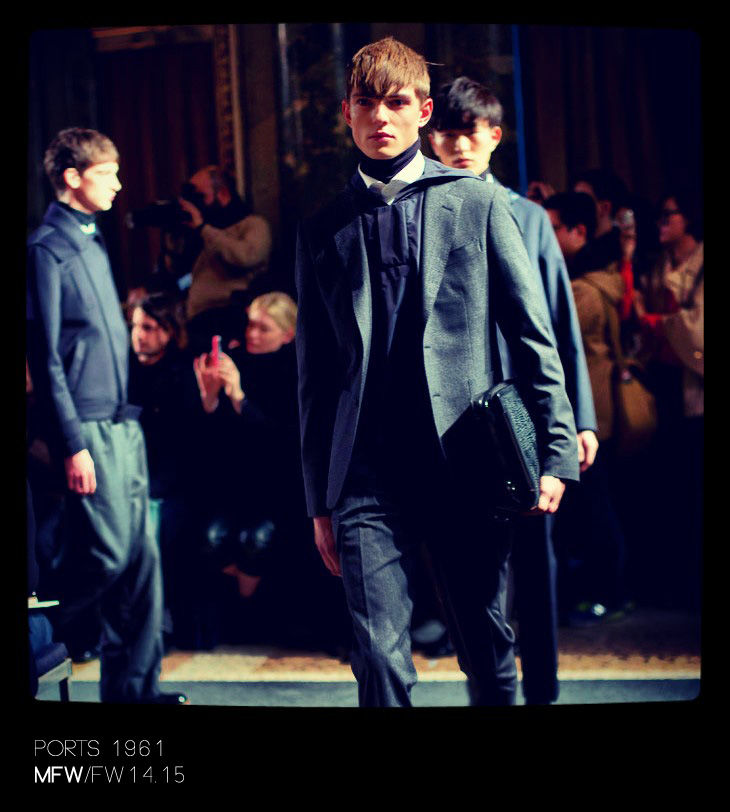 As expected Ports 1961 takes on the elegant path for its fall winter 2014 menswear collection already created by the label's heritage. Everything what the design team at Ports 1961 decides to send down the runways, is simply what menswear today is. They embody the well defined classic lines in a still engaging experience of what men's fashion should be.
The collection does not stray away from the winter's black and gray, instead it works with the most appropriate season colours.
Find some of our favorite looks photographed at Milan Fashion Week exclusively by Maud Maillard.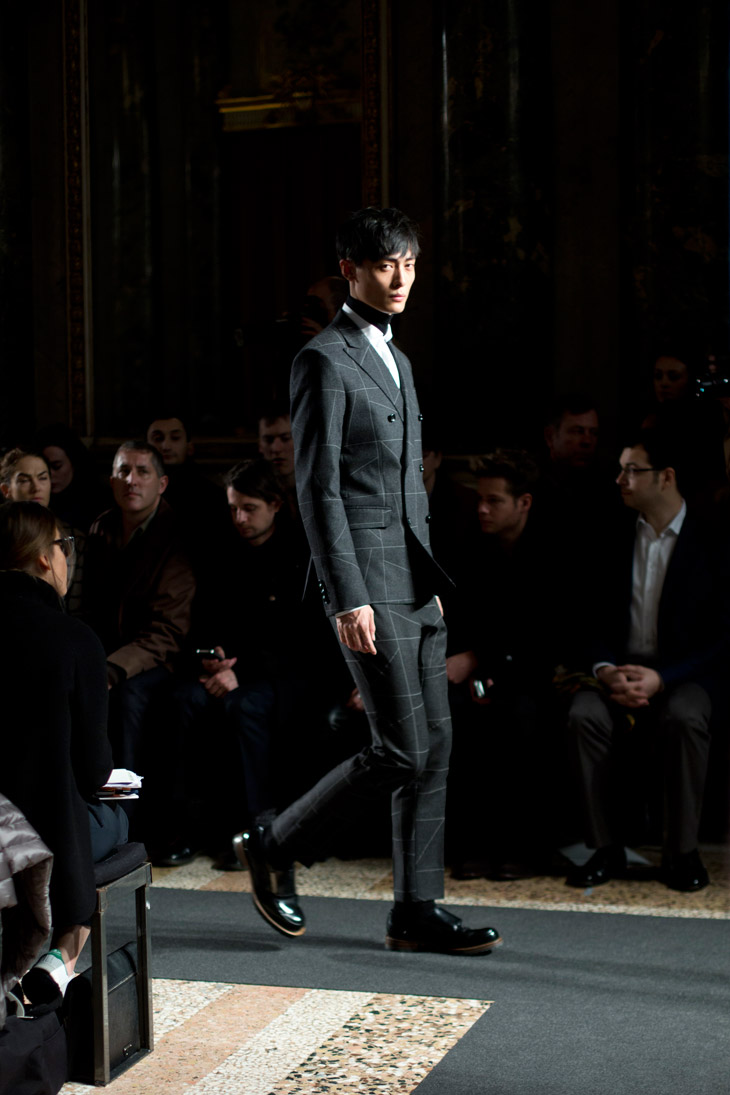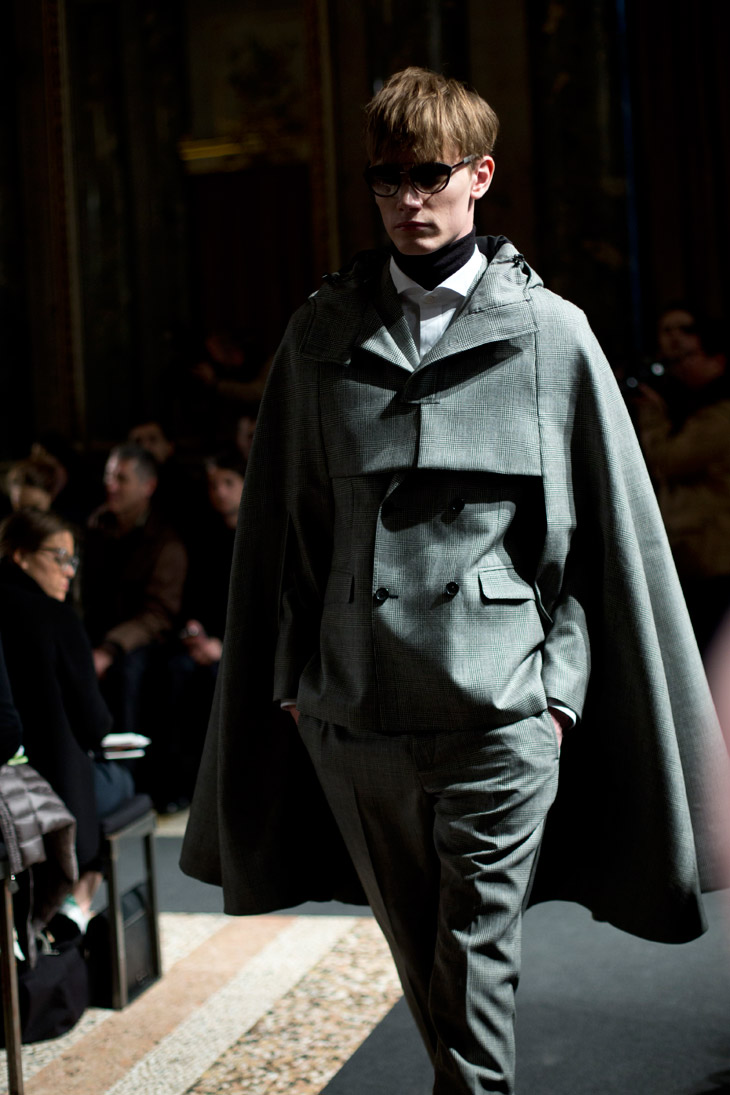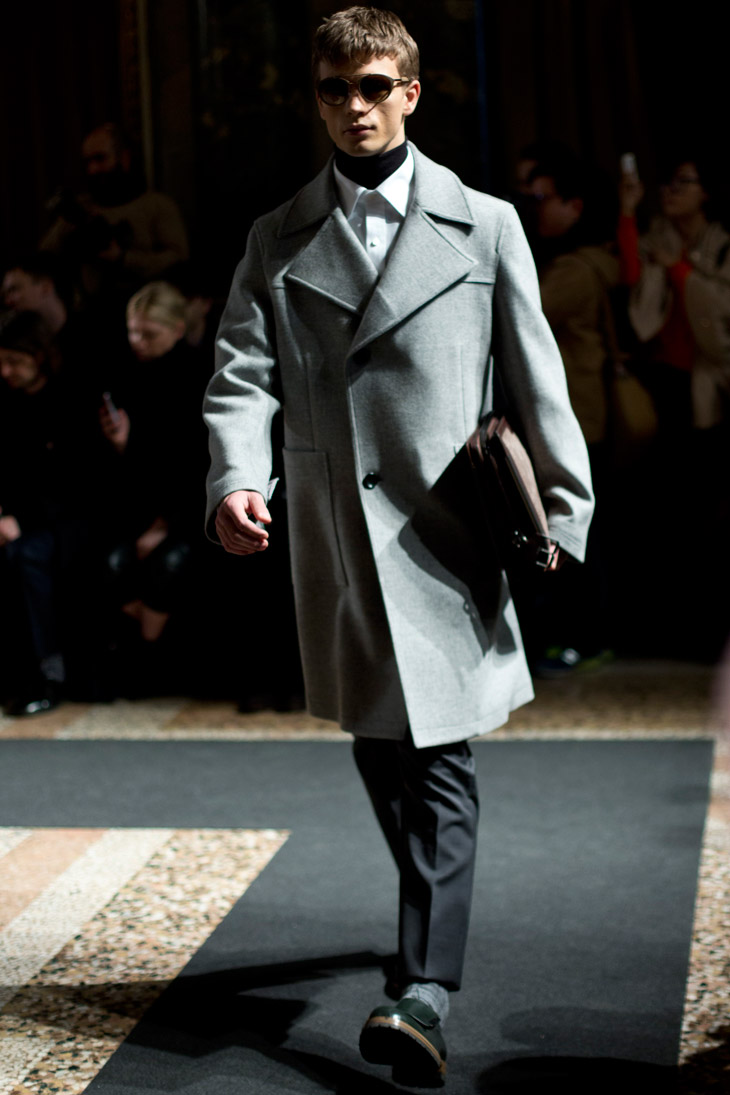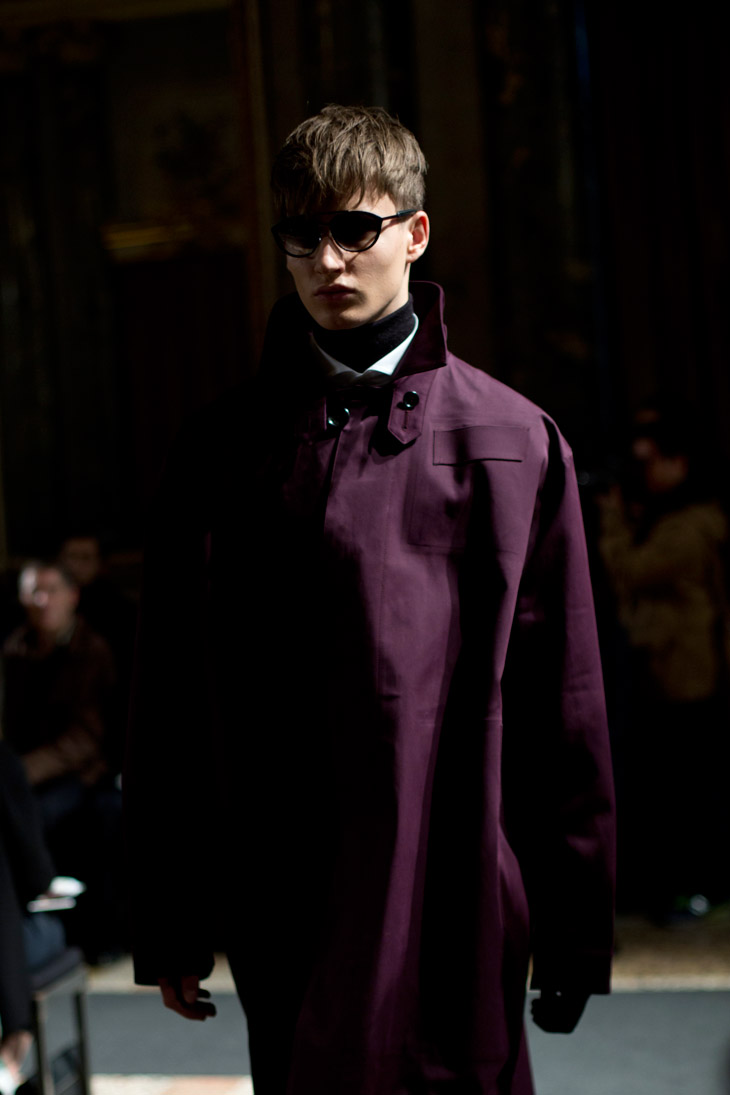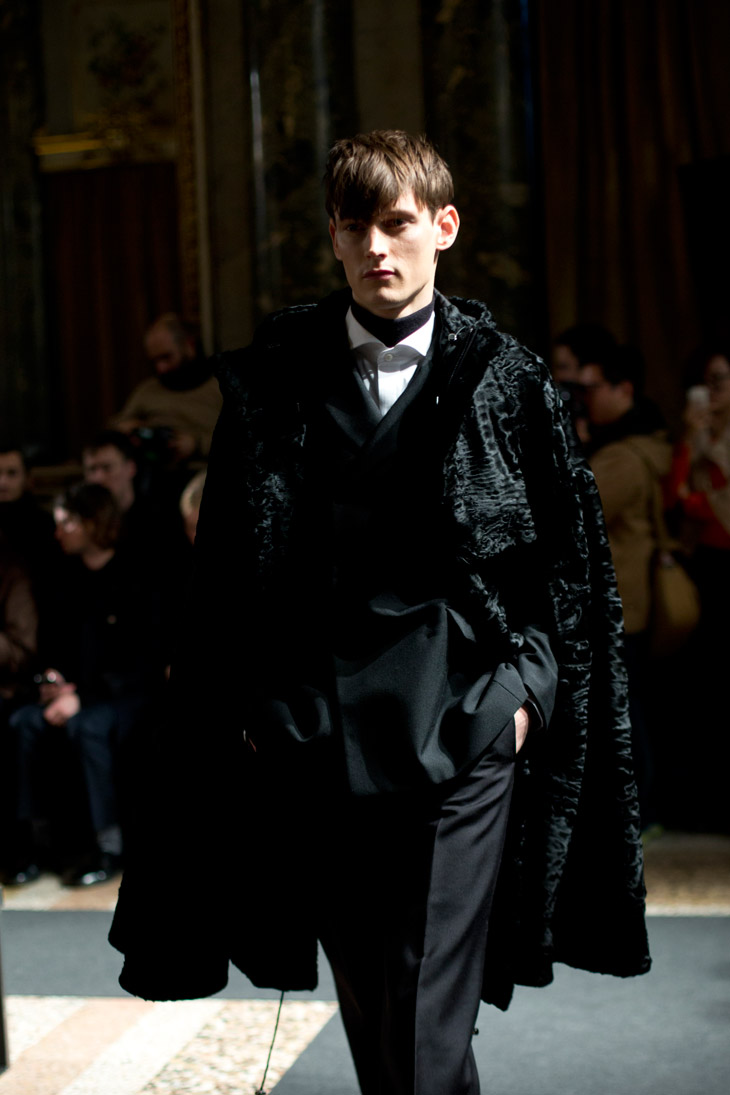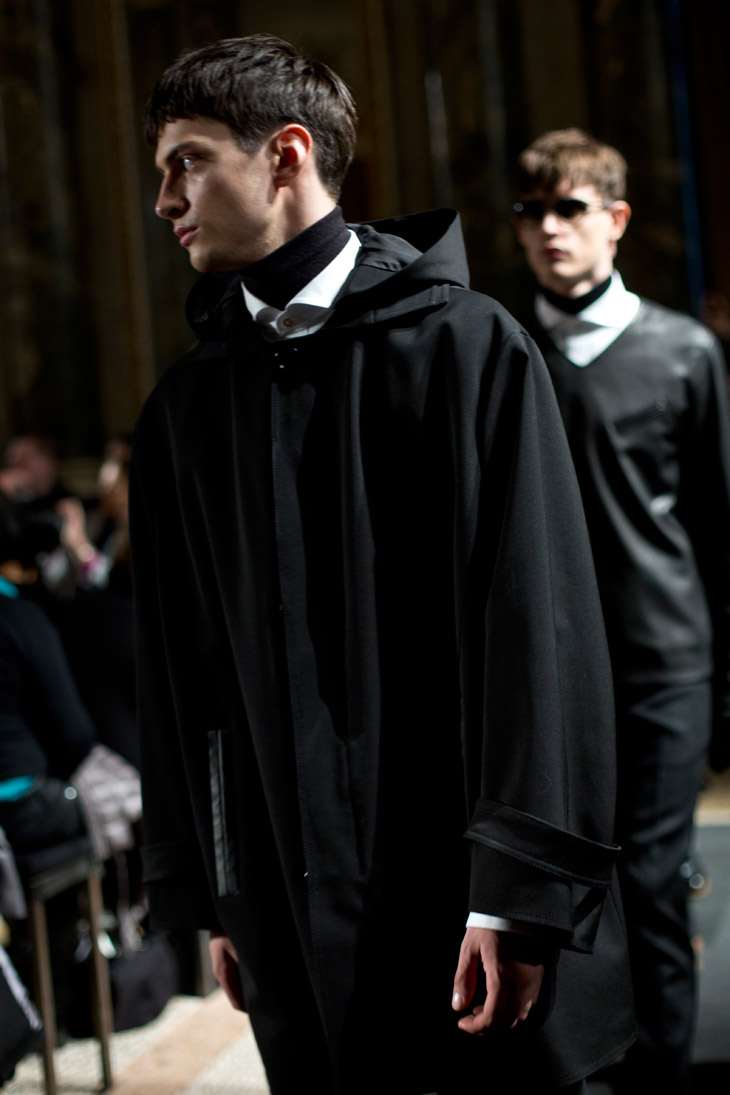 Models: Adam Butcher, Alexander Beck, Almantas Petkunas, Bastiaan van Gaalen, Bastian Thiery, Benjamin Eidem, Corentin Renault, Elvis Jankus, Fernando Cabral, Florian Luger, Frederik Meijnen, Frederik Ruegger, Guerrino Santulliana, Jacob Morton, Jakub Pastor, James Gatenby, Jester White, Jin Dachuan, Joel Meacock, Jourdan Copeland, Konstantin Quandt, Malcolm de Ruiter, Matthew Bell, Max Rendell, Nick Lagerburg, Pascal Bonvie, Pawel Binczak, Roberto Sipos, Rutger Schoone, Yang Hong
Find the backstage action at PORTS 1961 show on our MALE MODEL SCENE.net.