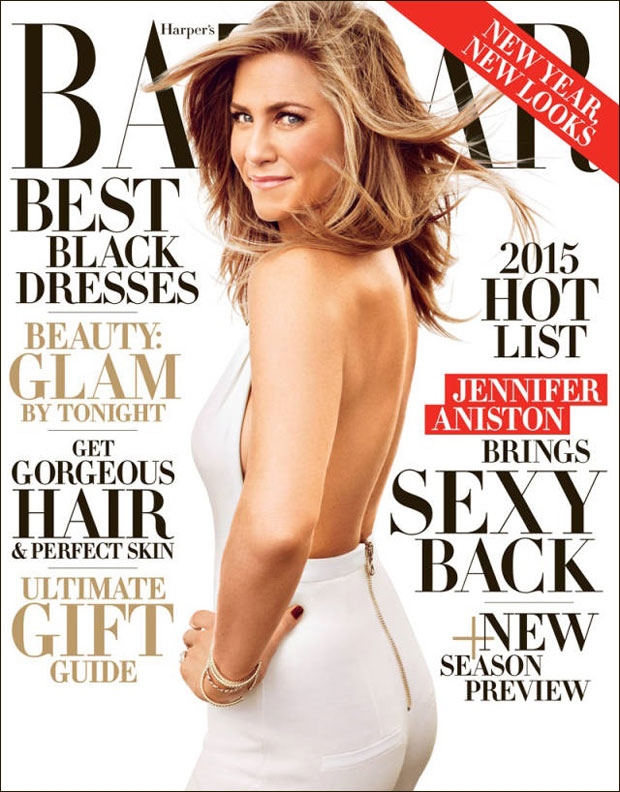 Actress Jennifer Aniston returns to the pages of Harper's Bazaar US gracing the December/January pages with a shoot from fashion photographer Melvin Sokolsky. Styling is courtesy of fashion stylist Joanna Hillman.
Personal security, of course, can breed a sense of adventure. "There is absolutely something to feeling so full and safe in life," she says. "It's been an amazing decade of really looking inward and exploring all of the avenues that exist inside. Sometimes they're fabulous and sometimes they're dark and sometimes they're confusing, and who knows? I think if you get to a certain point, you're ready to tap into something emotionally and put it out there. And it is very vulnerable, and it's a little scary, but what's the point if you don't give yourself a little boo every once in a while?" Daniel Barnz, Cake's director, has said he wanted to work with Aniston "because we had to cast somebody who you can forgive immediately." After all, she could probably go punch someone in the face and people would just "get it." "Ah, there are some people I would punch," she says wryly. "I'd do that to a paparazzo probably." – from Harper's Bazaar US
For more of Aniston's shoot continue below:
Find more on bazaar.com.