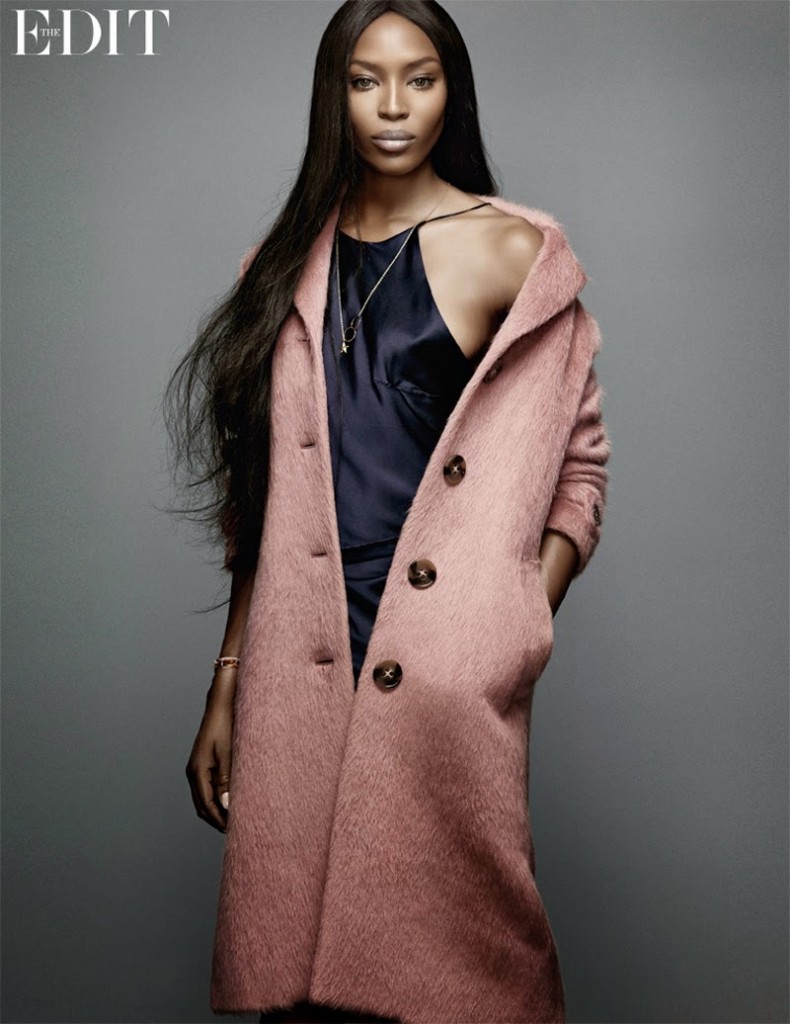 Supermodel Naomi Campbell reunites with fashion photographer Nico to return to the pages of Net-a-Porter's online magazine THE EDIT. The legendary supermodel was styled for the session by fashion stylist Maya Zepinic.
Campbell, 44, has raised millions for causes including Hurricane Katrina and the Haiti earthquake through the Fashion For Relief platform that she established in 2005. "[Nelson] Mandela always said to me, 'Use yourself to help other people.' I feel that now more strongly than ever before and I try to do that in the best way I can," she says. The lithe, powerful Campbell with her exquisite face – all angles, planes, feline eyes and luscious lips – continues to mesmerize 29 years after she made her modeling debut. In front of the camera, in a black Givenchy gown with a high neck and belted waist, her long hair flowing in the current of a wind machine, she plays the goddess-warrior role that is central to her expansive modeling oeuvre effortlessly. Her ability to transform and perform is now so well rehearsed that she can switch in and out of a pose in a flash. The goddess moment was 10 minutes ago; right now, in the dressing. – from THE EDIT by Net-a-Porter
Naomi is wearing for the shoot elegant pieces from The Row, Burberry Prorsum, Lanvin, Givenchy, and Calvin Klein Collection to name a few.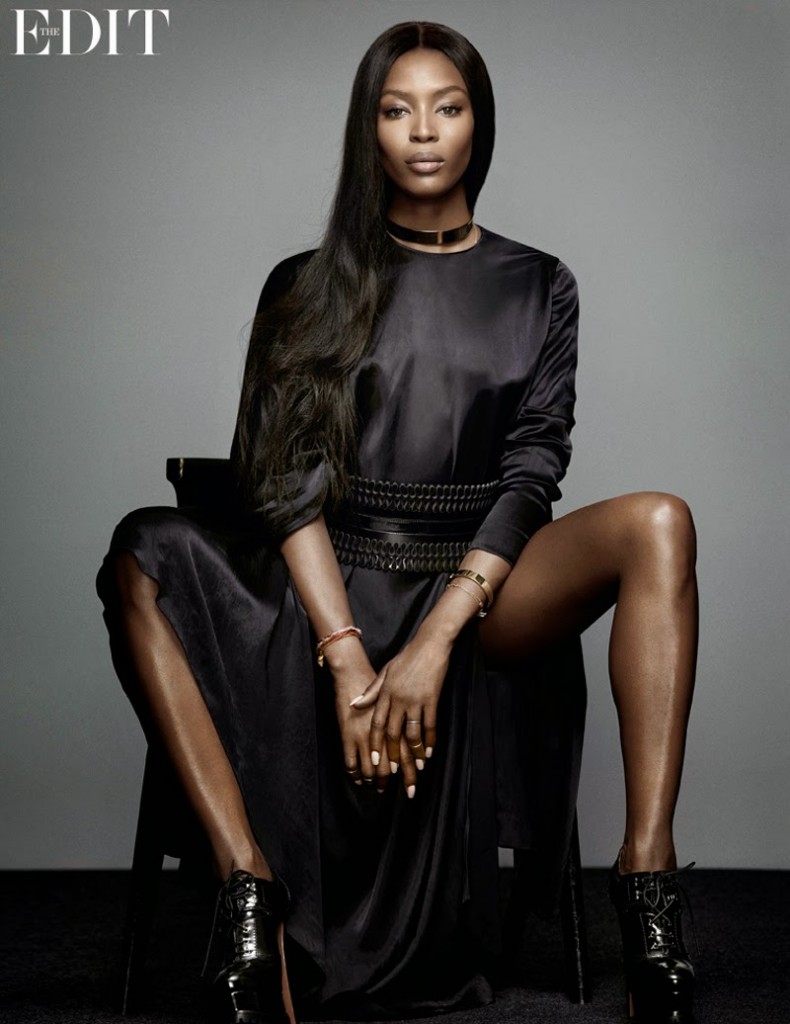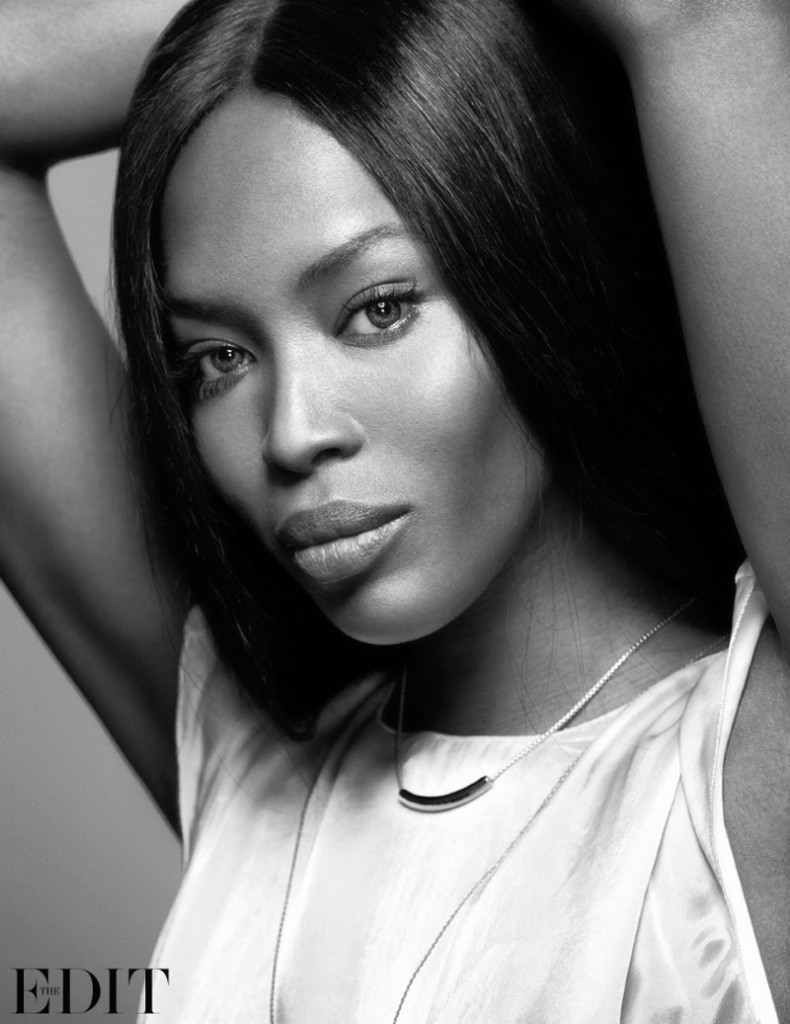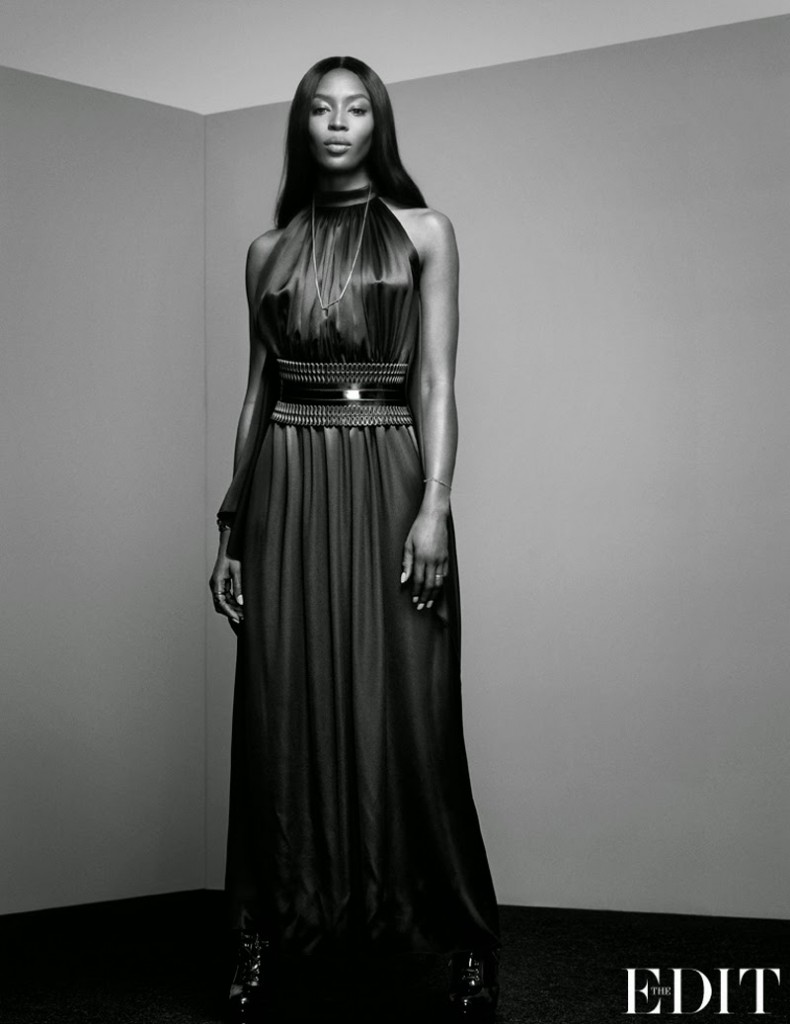 For more log on to www.net-a-porter.com.